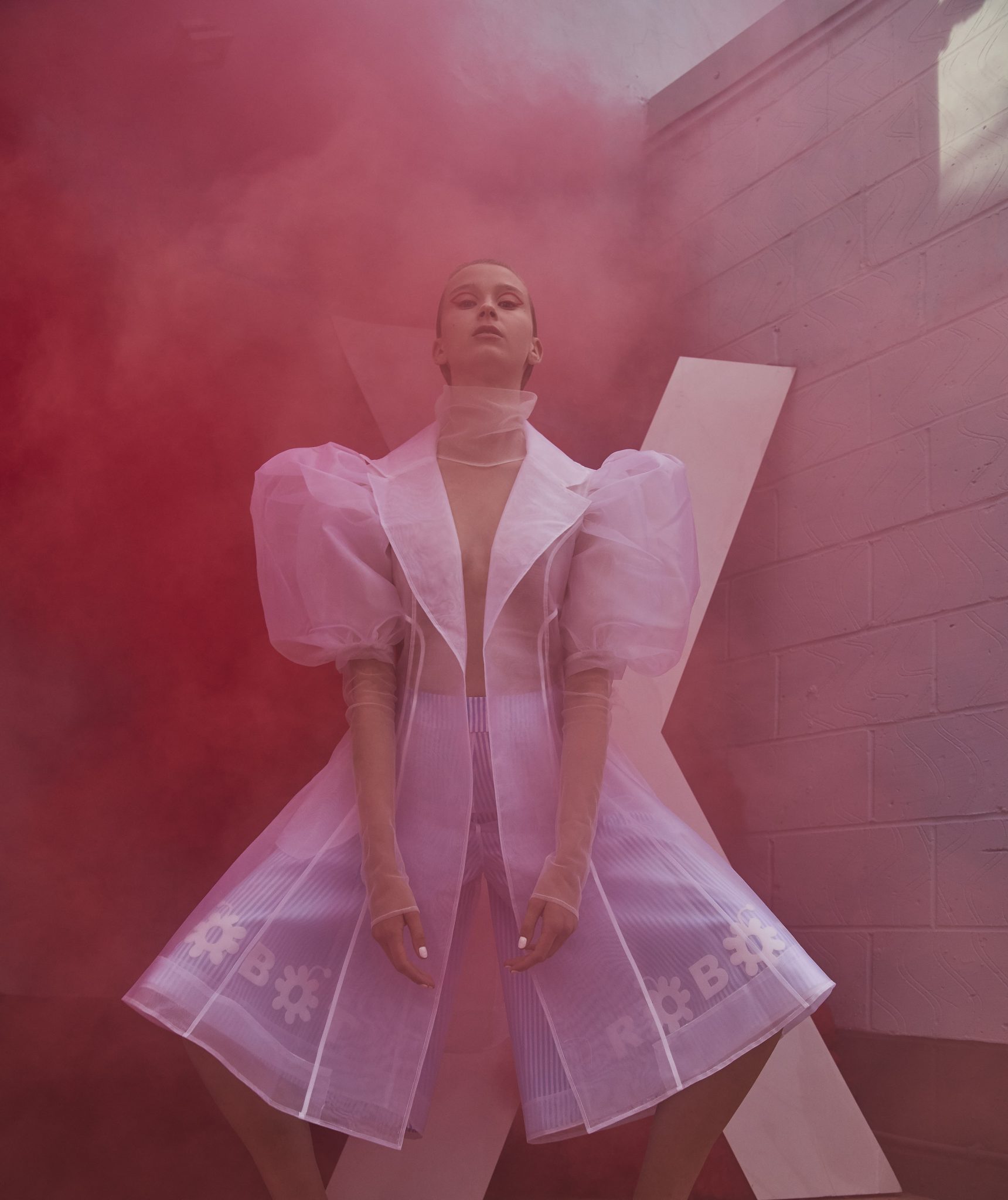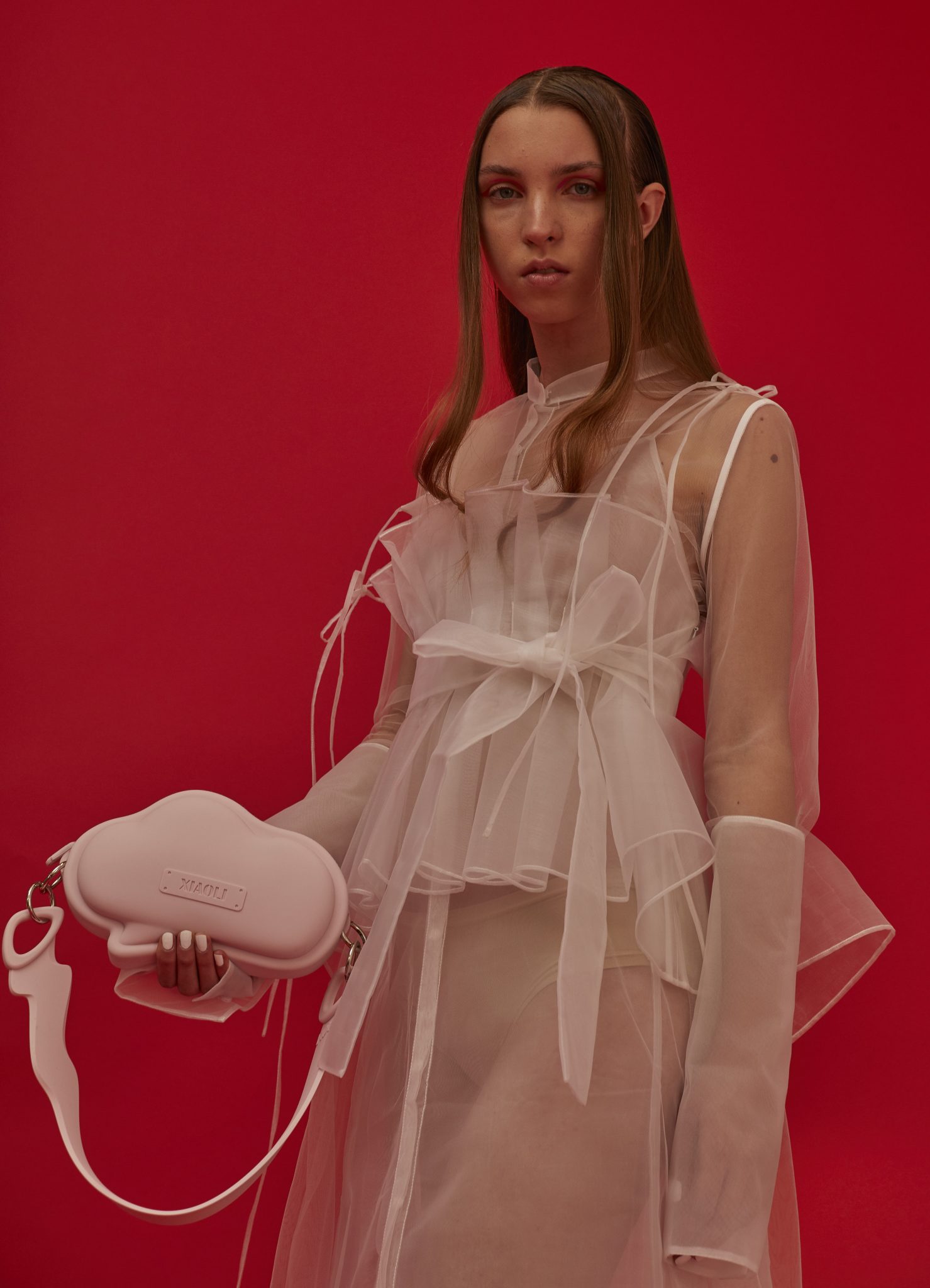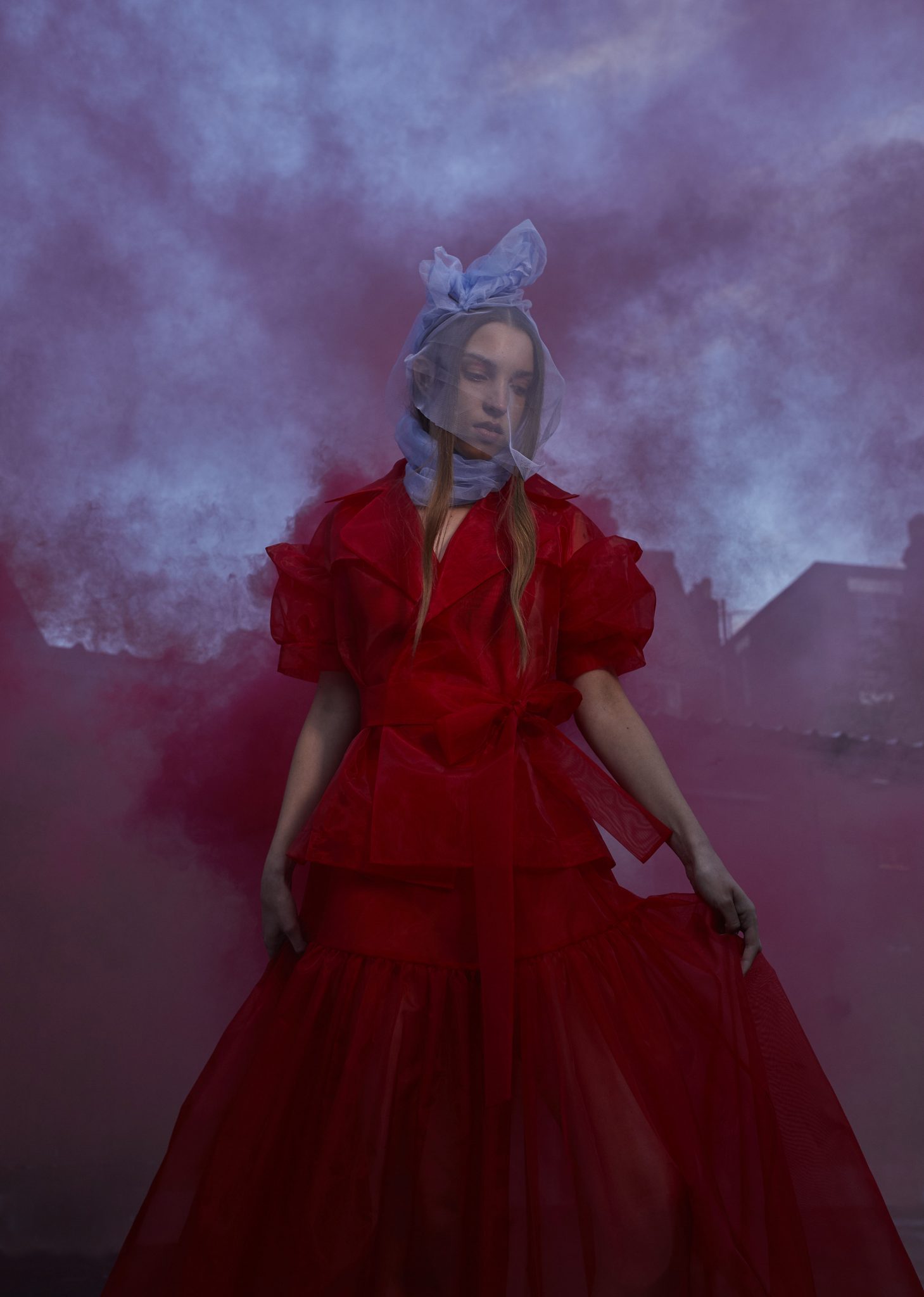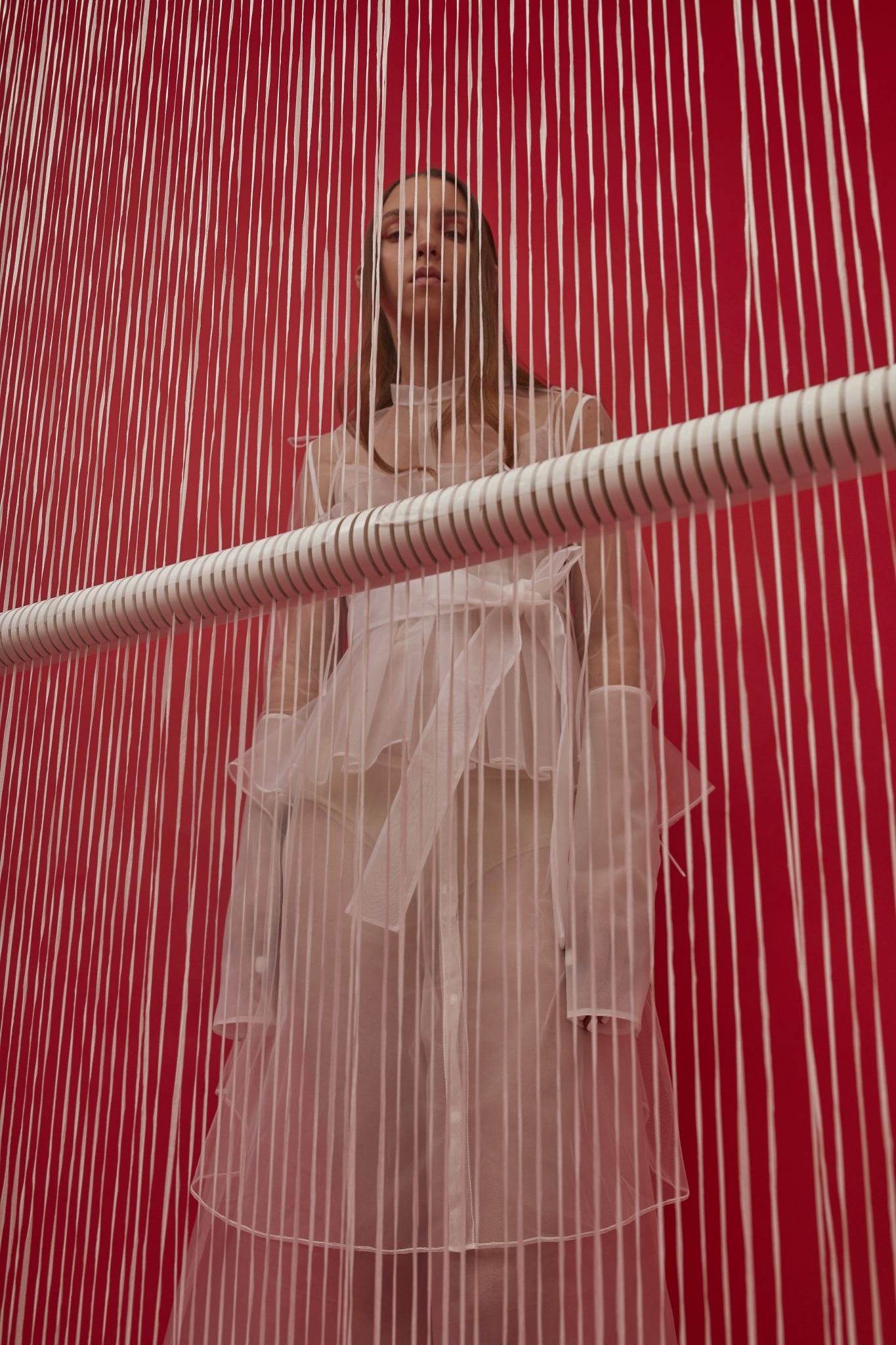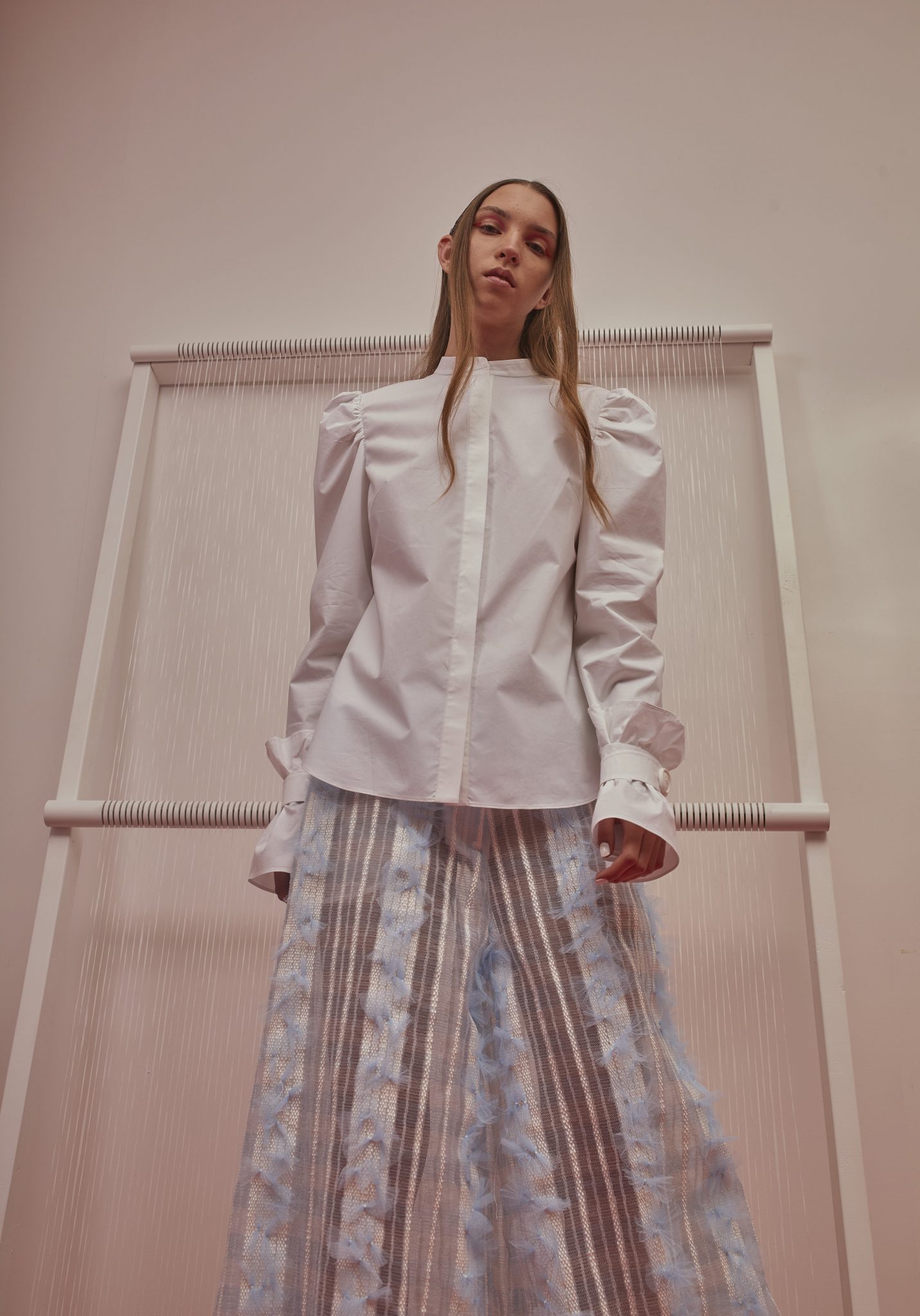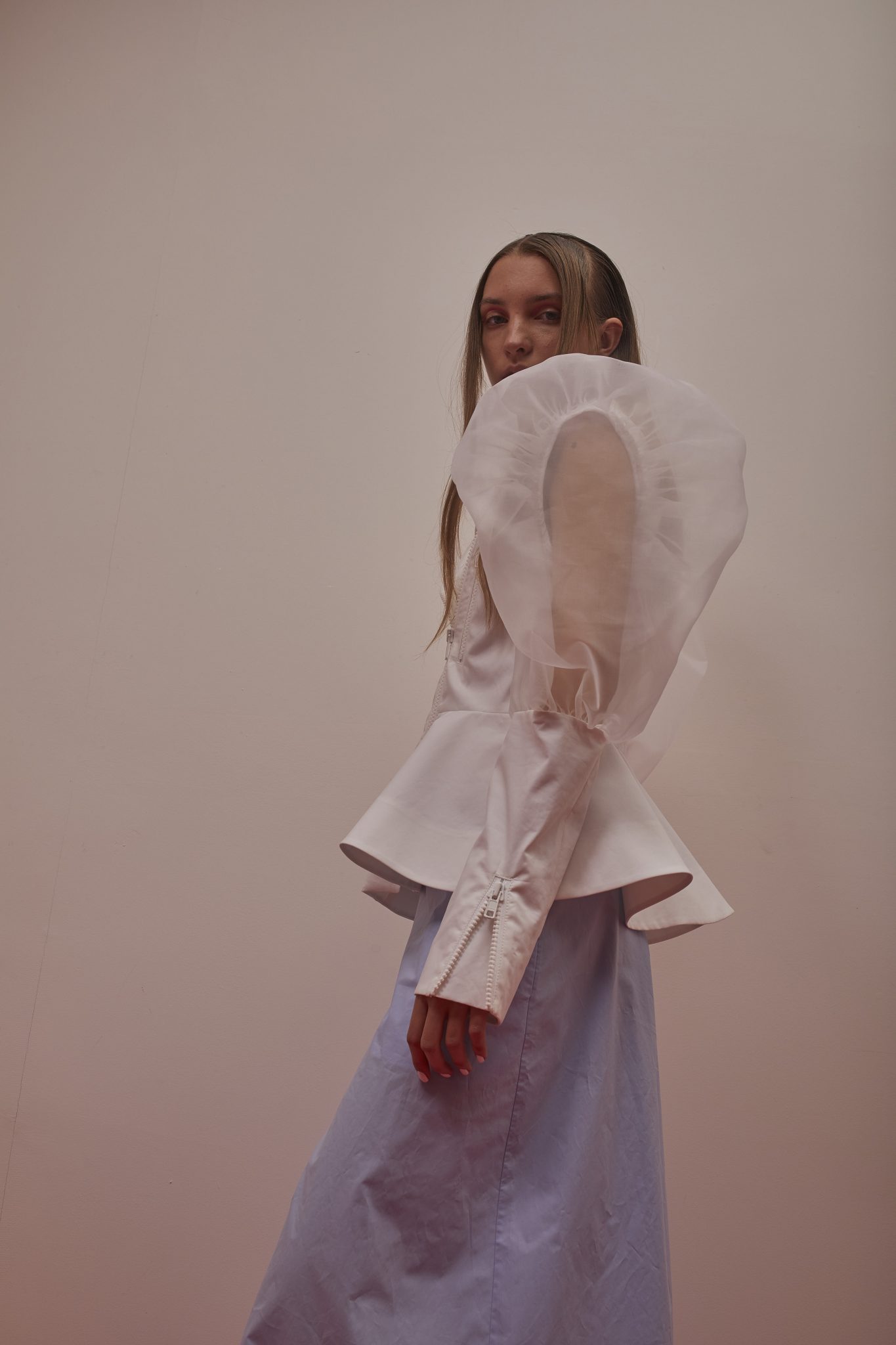 Exalted designer Azzedine Alaïa is a huge fan of Xiao Li. A London College of Fashion graduate, Li's floaty, frothy designs have been described as 'marshmallow chic' by British Vogue, and SS18 did not stray from this narrative. Barbie pink, cornflower blue, white and red tulle festooned the elfin models; forming wide, cropped trousers, high necked blouses, or flowy dresses with huge bow-adorned sleeves. Underwear was kept to a minimum sparking 'free the nipple' headlines in the tabloid press.
Li is known for her witty send ups of the fashion industry. This collection clashed nudity with primness. Large buttoned, smock like shirts covered models from chin to toe, whilst alongside them stood others bare from head to white-platform-sandal-clad-foot. One multi-layered pale sugary dress stood out in particular, despite its transparency the model looked angelic with her body draped in cotton candy. If you manage to get your hands on this dress, I promise you'll start justifying wearing it to both a dalliance and a christening.
Azzedine Alaïa may have been the 'King of Cling', but Xiao is the 'Sultan of Sheer'.
Words: Harriet May de Vere
Images: Gomez De Villaboa