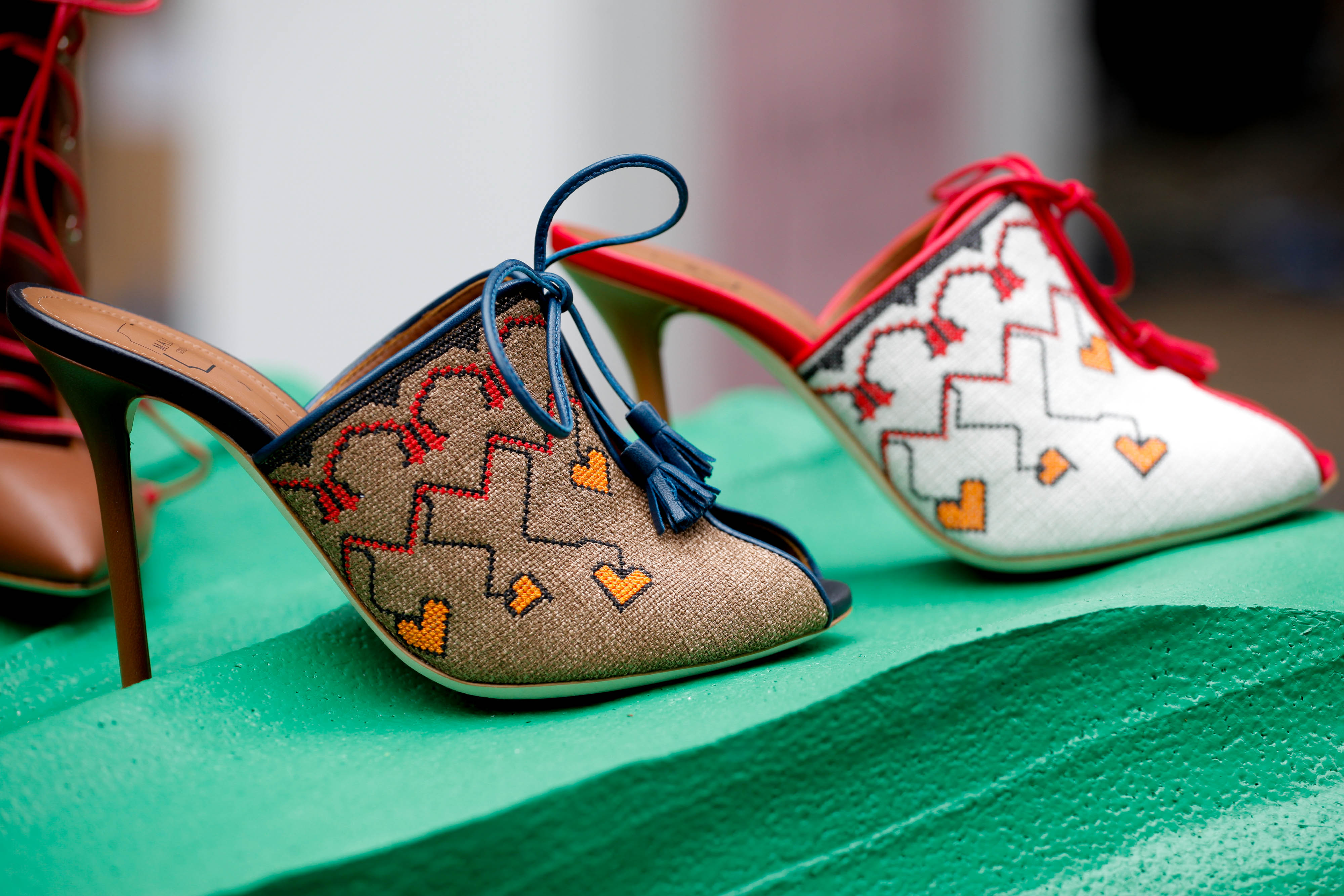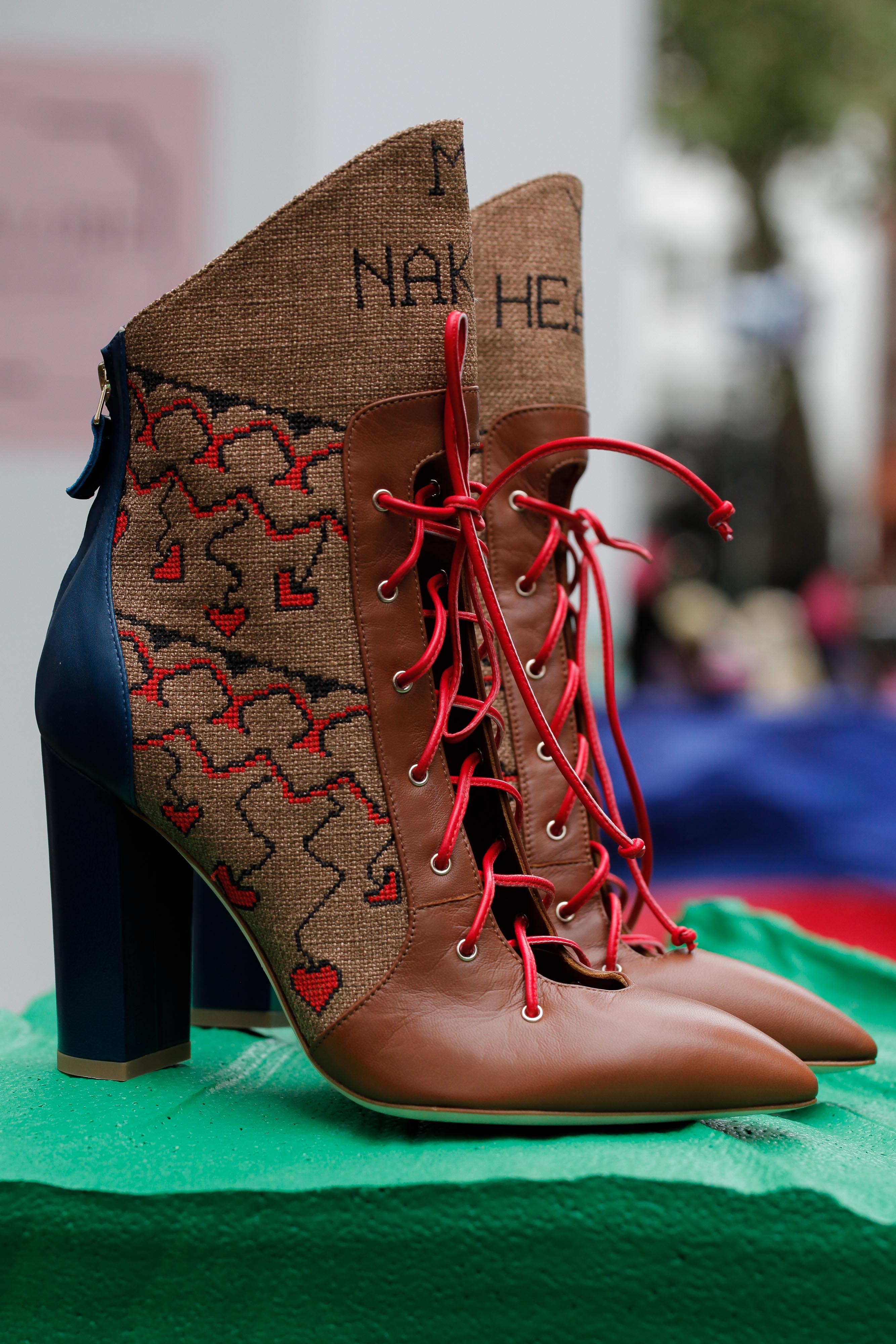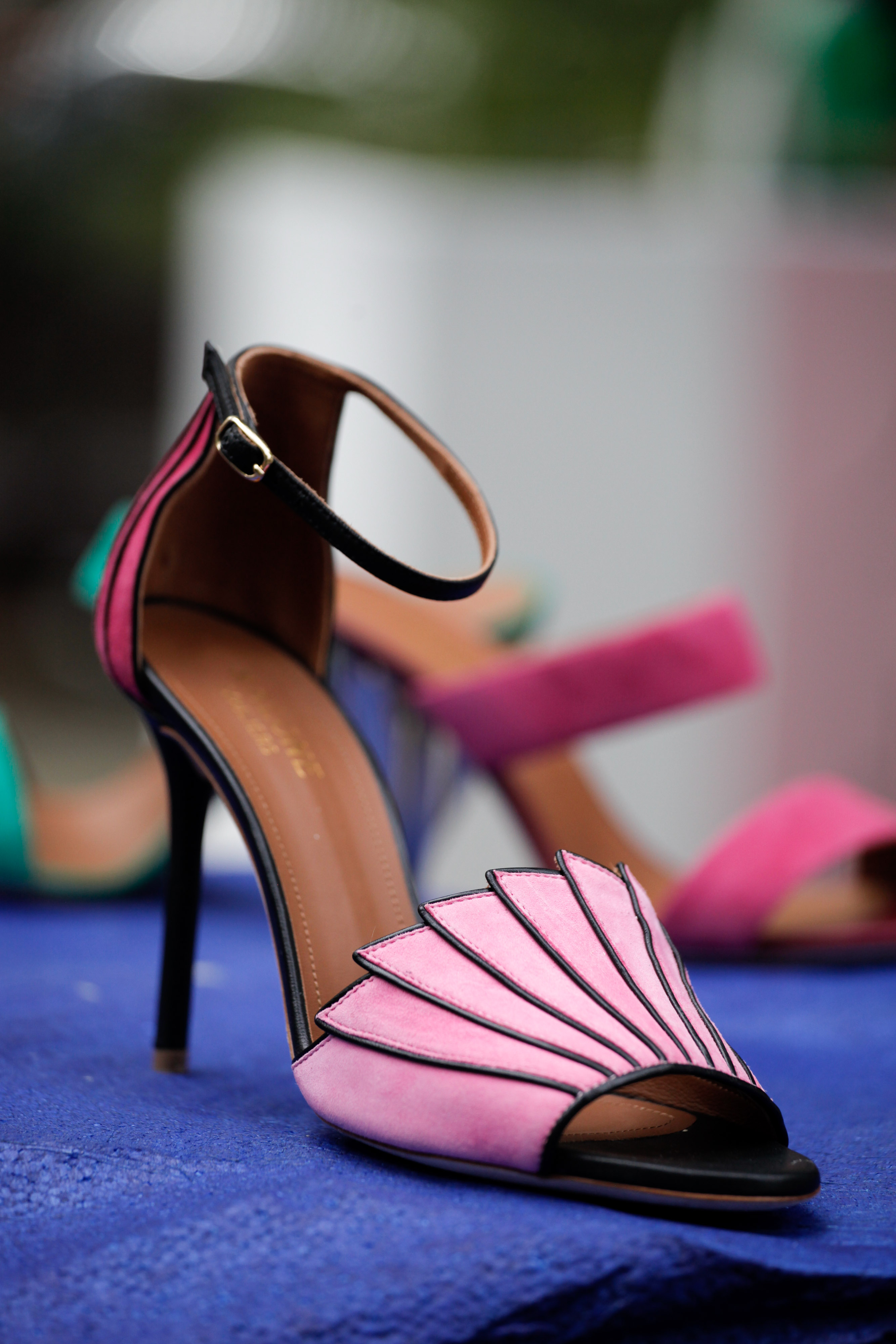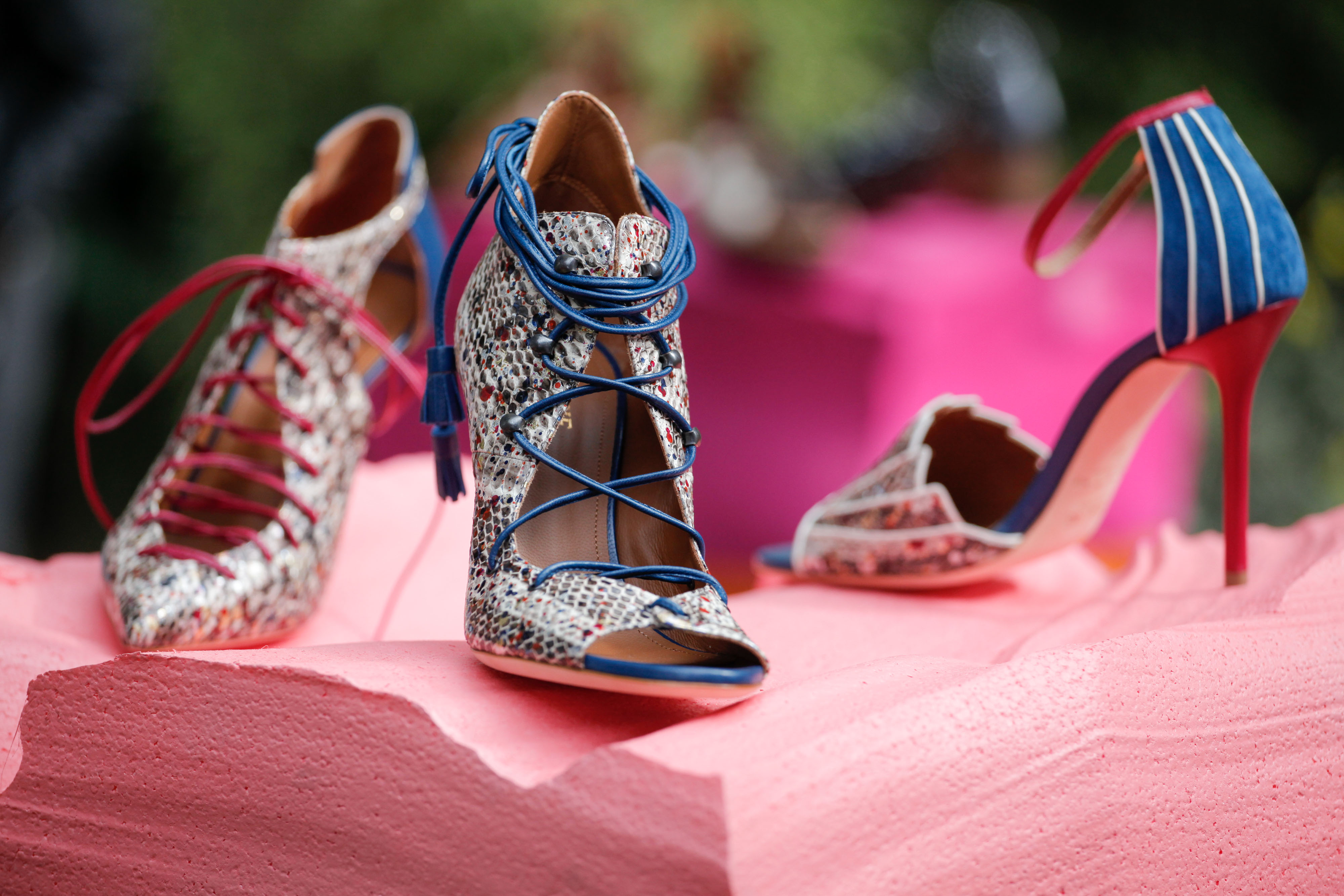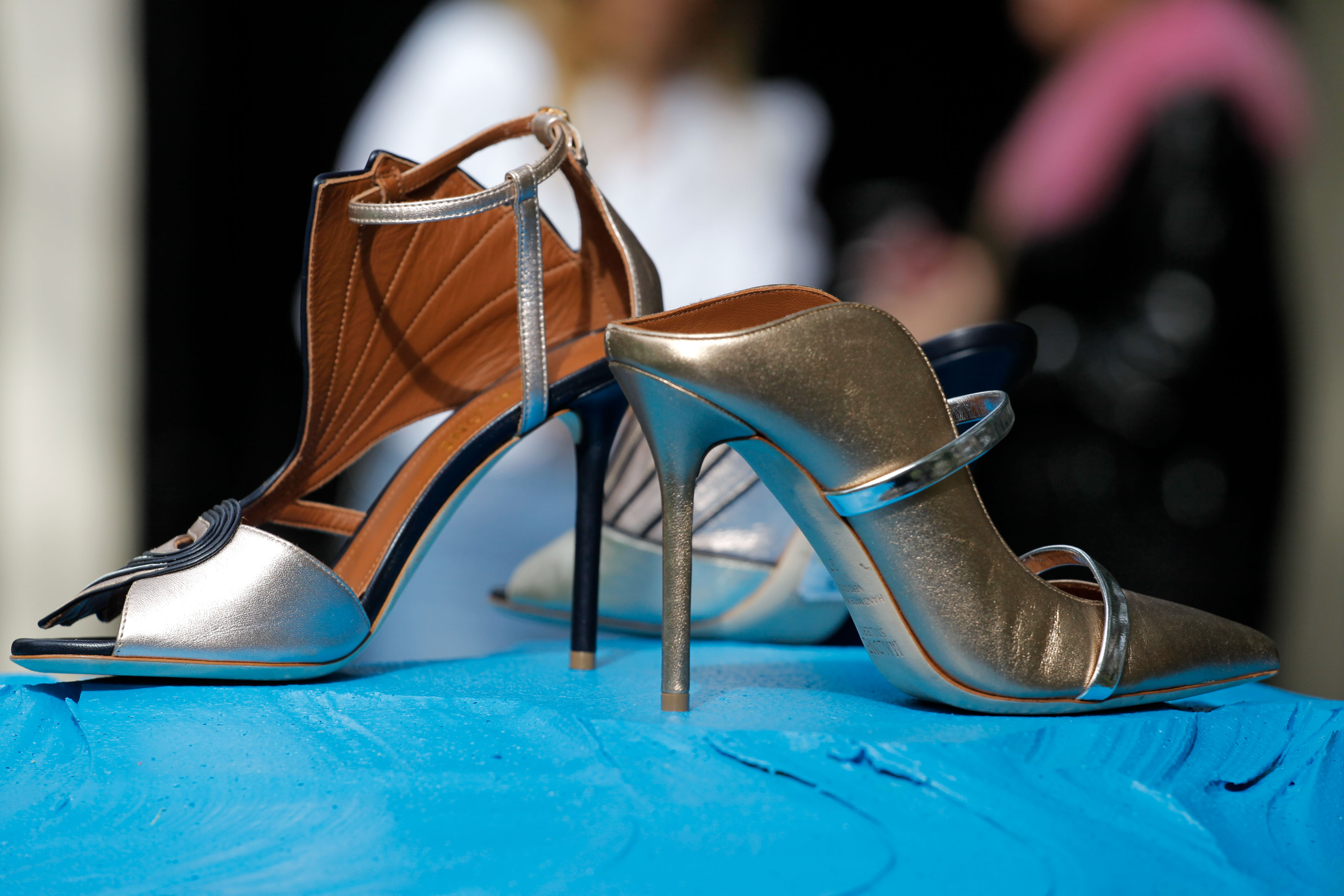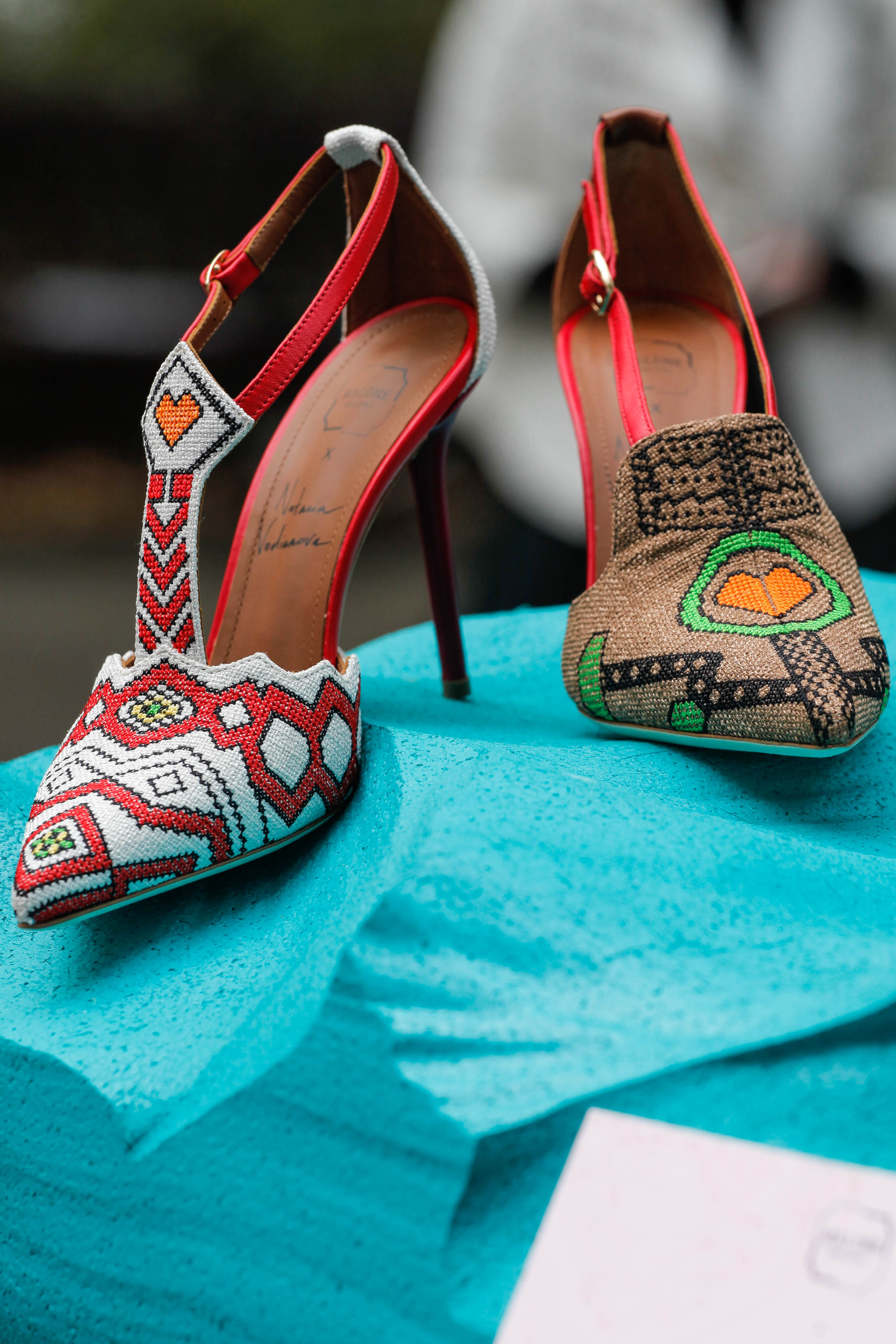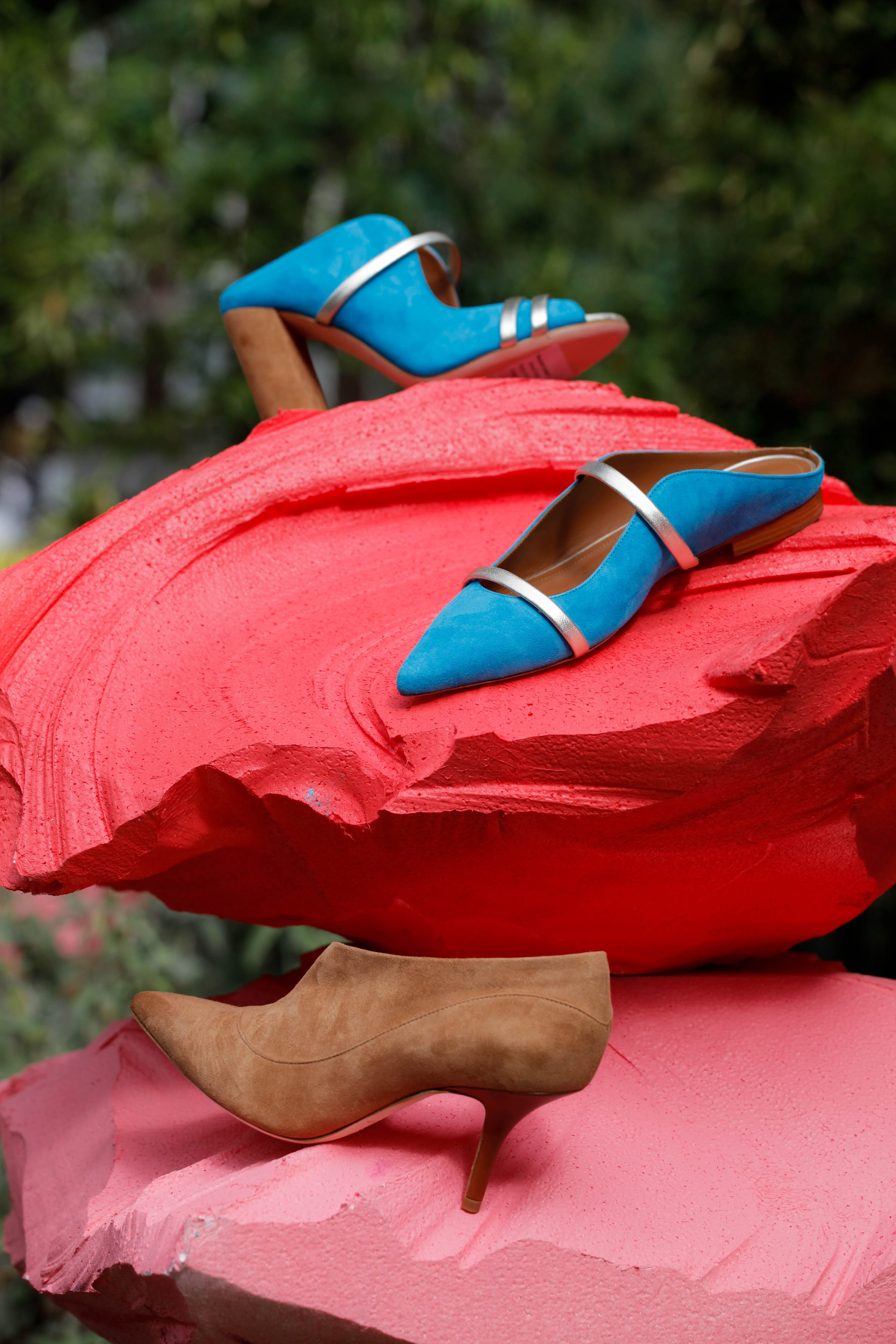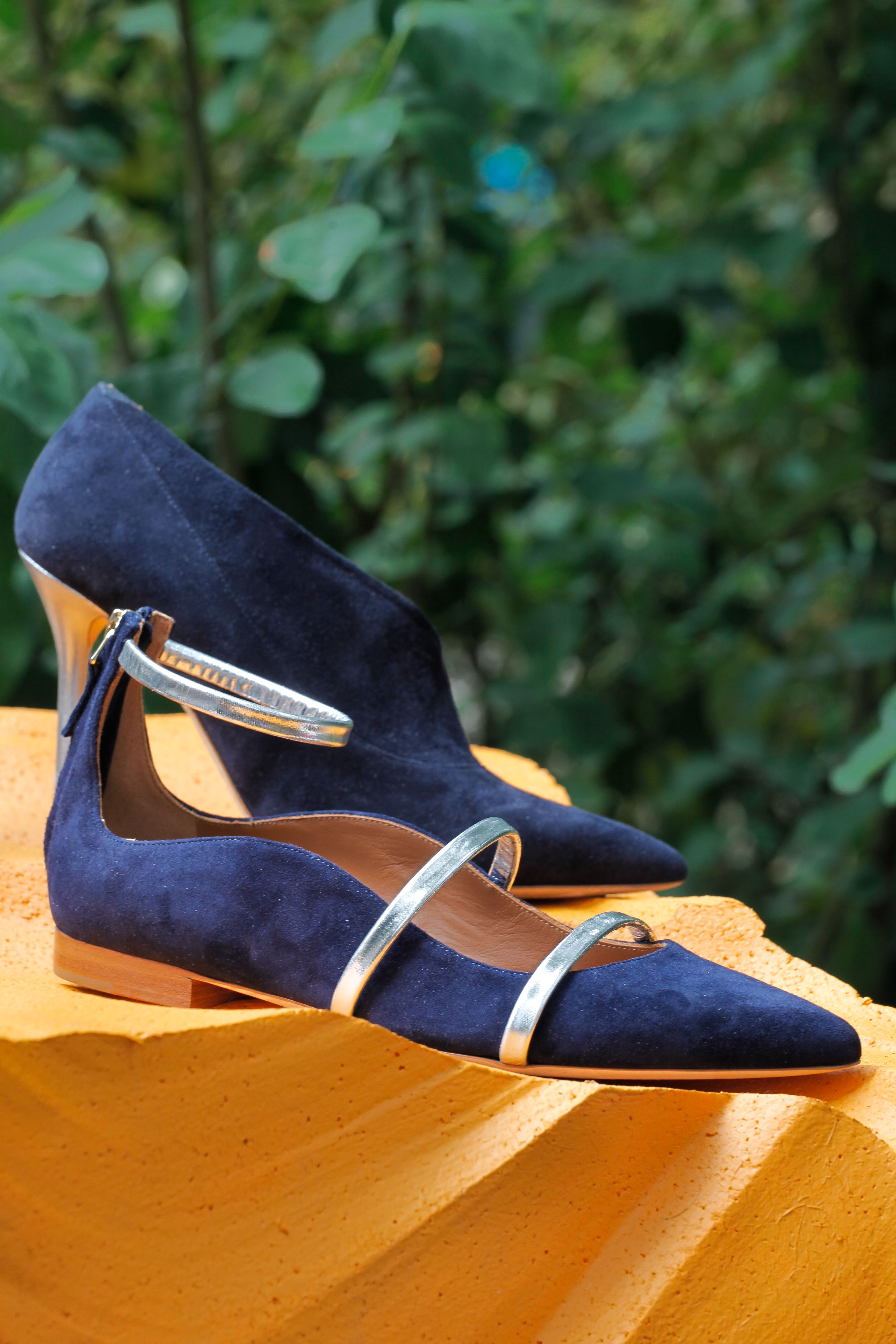 Soho Square Gardens looked a little different on the third day of London Fashion Week. Bright coloured pillars were plotted across the square, holding all kinds of shoes for the presentation of Malone Souliers new collection and collaborations.
 Malone Souliers' own collection included almost every colour on the spectrum, a range of materials and numerous styles to suit almost every person and occasion.
The Art Deco feel to most of the designs was stunning;
From open toed silhouettes to pointed, heels to flats and sweeping ankle designs, the shoe design is always of high importance to complete any outfit.
Malone Souliers collaboration with Pringle of Scotland was also showcased. Inspired by Pringle's Scottish heritage, the collection upholds craftsmanship and archival pieces. The edgy but contemporary shoe is proving that Malone Souliers is not scared of experimenting.
"The collaboration with Pringle of Scotland pushed me to design a product truly out of my comfort zone – a little more masculine, but still uber sophisticated"- Mary Alice Malone, Creative Director, Malone Souliers.
To top off the Souliers individual collection and collaboration with the Pringle of Scotland, Malone Souliers x Roksanda also featured at Soho Square Gardens.
Malone Souliers x Roksanda combines the two brands craftsmanship, aesthetic of colour and style. The synergies between both are highlighted within the collection, from natural sole edges, to leather and subtle shades, to all round sophistication.
Words by Isabelle Jones
Images by Georgia Sillitoe