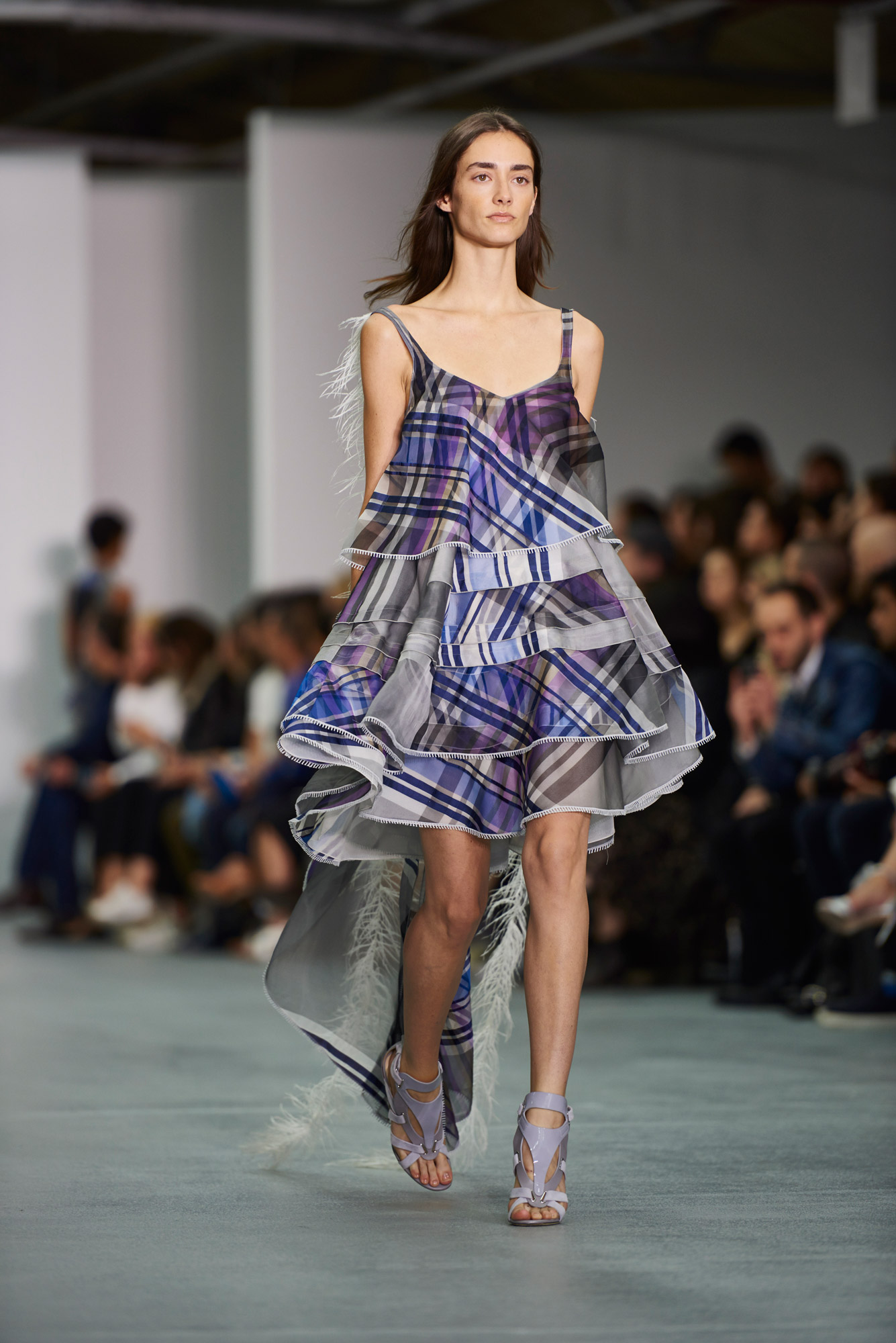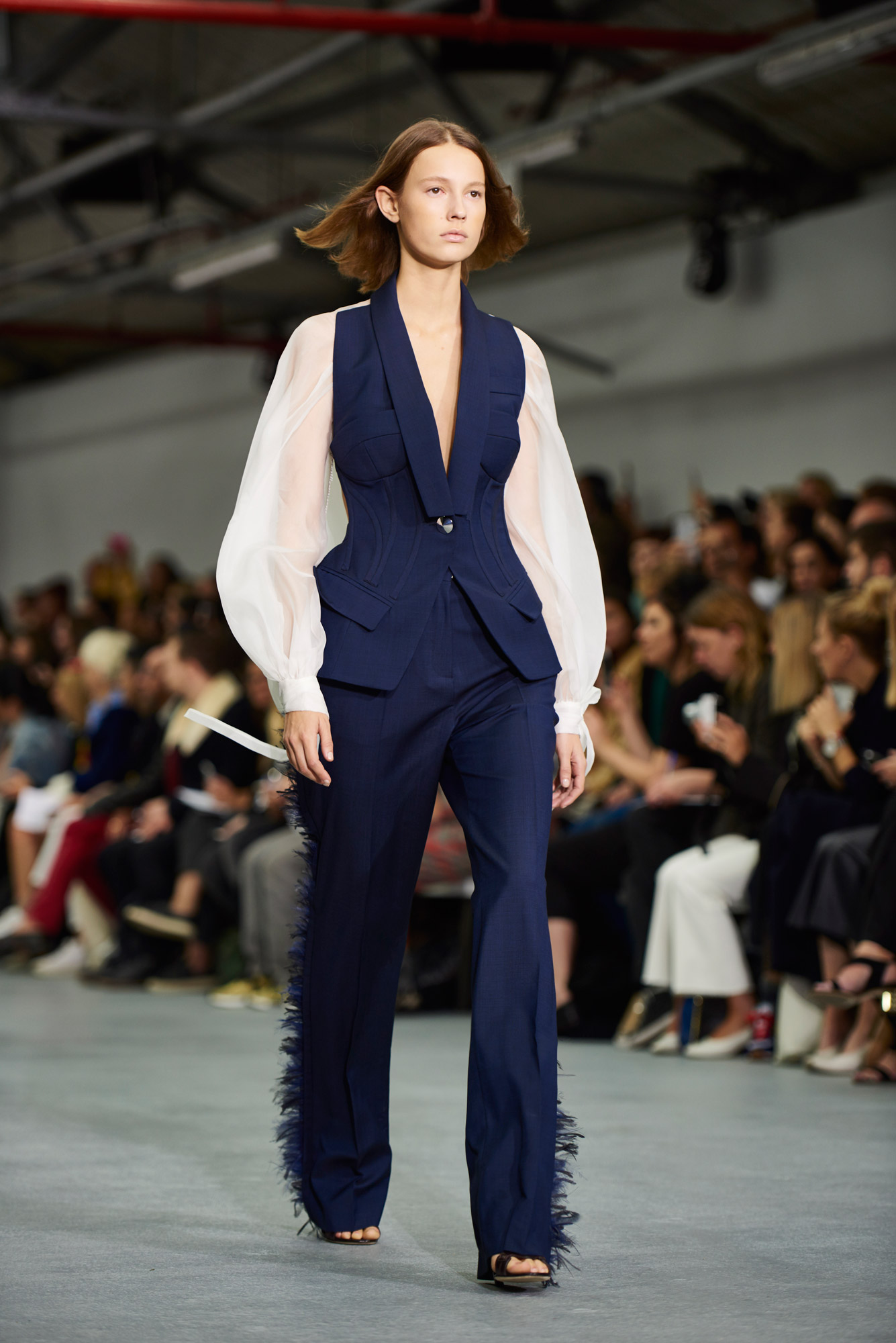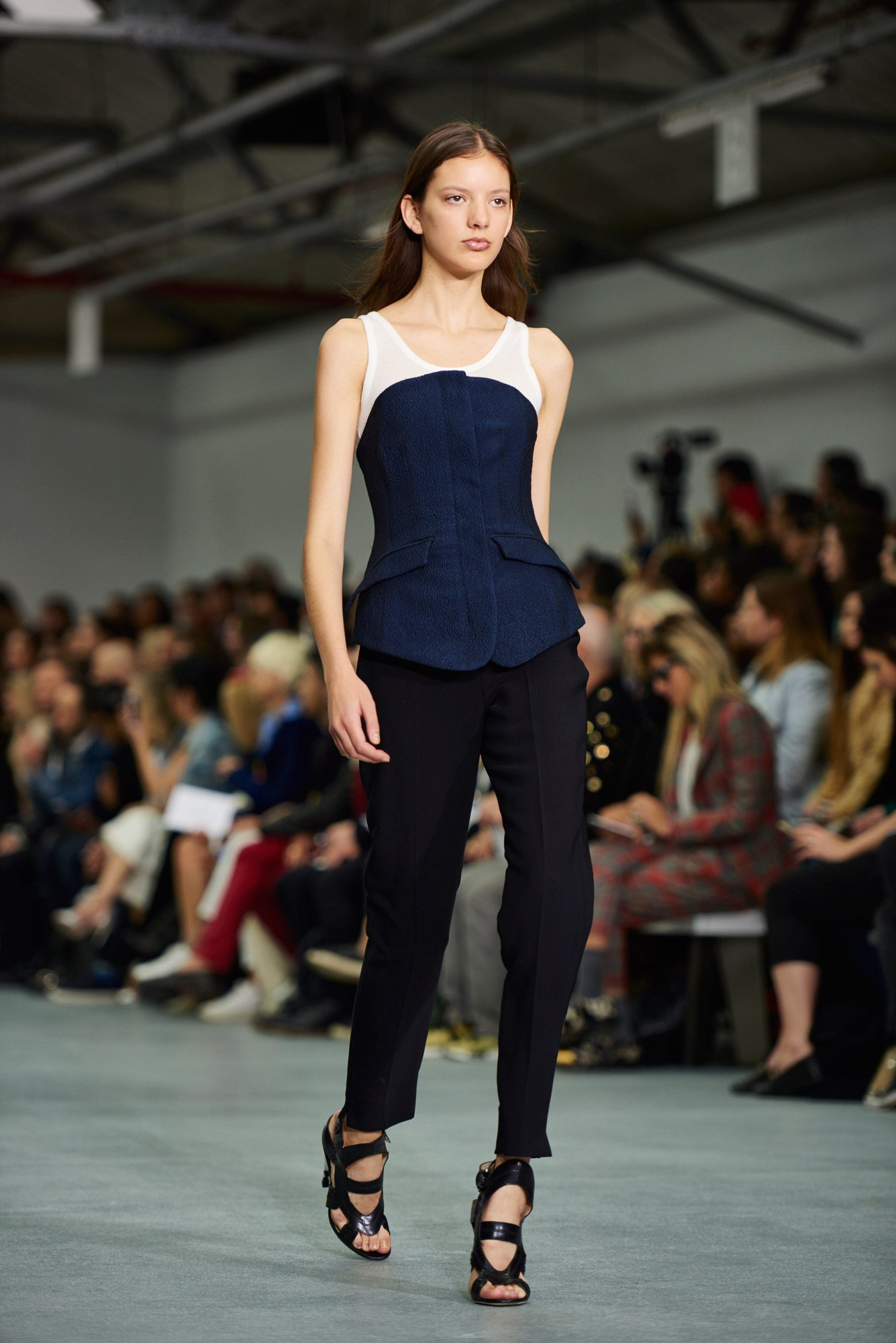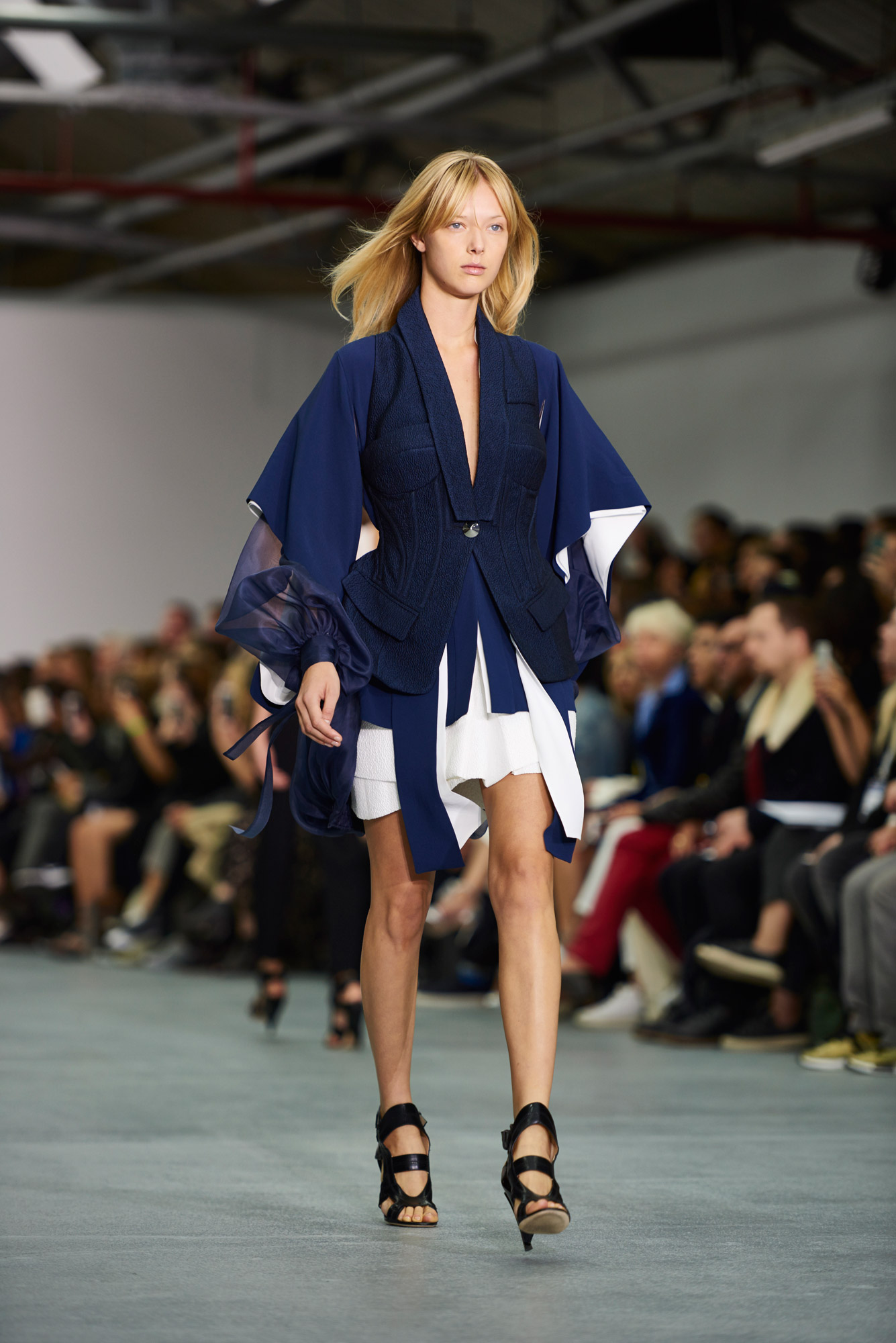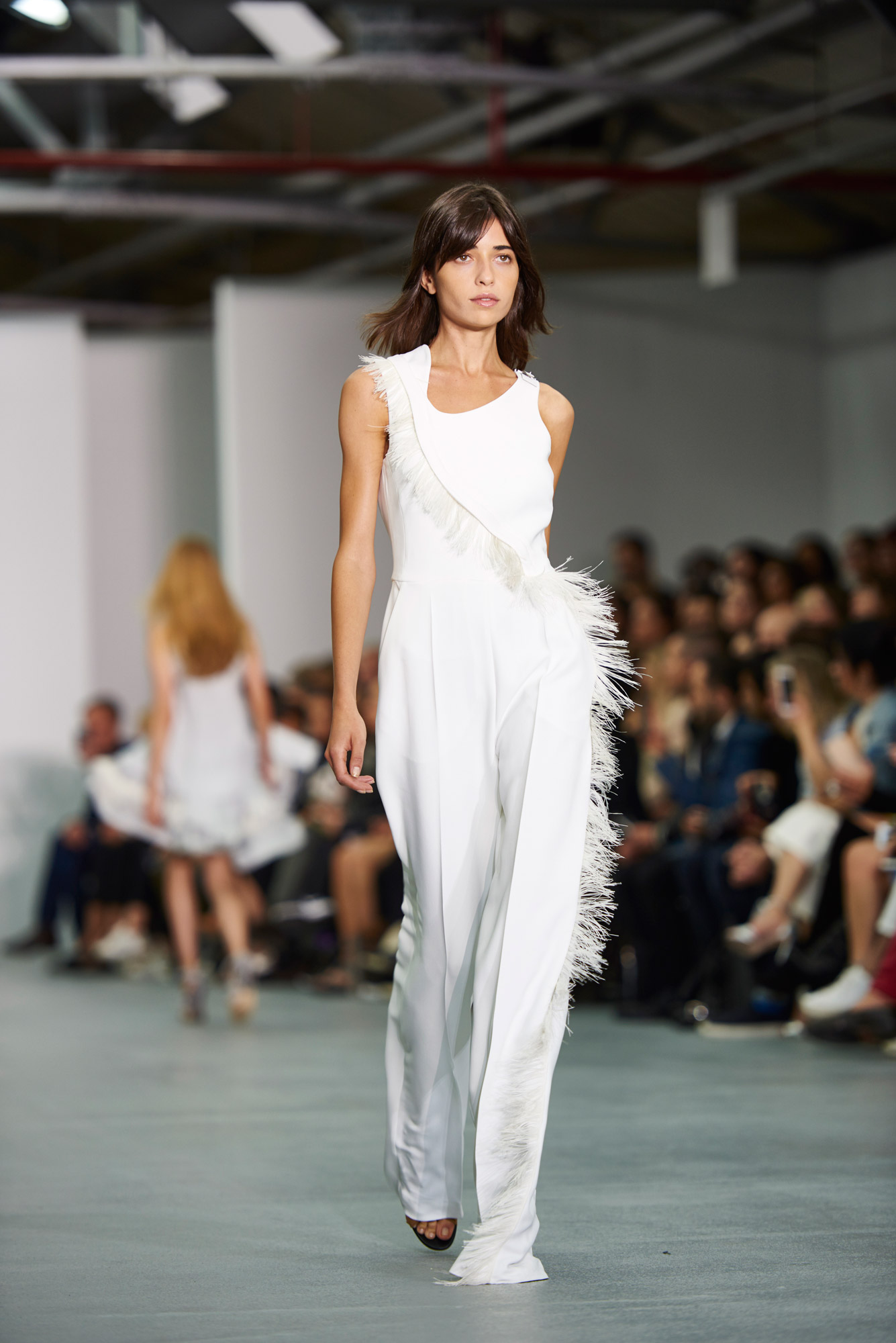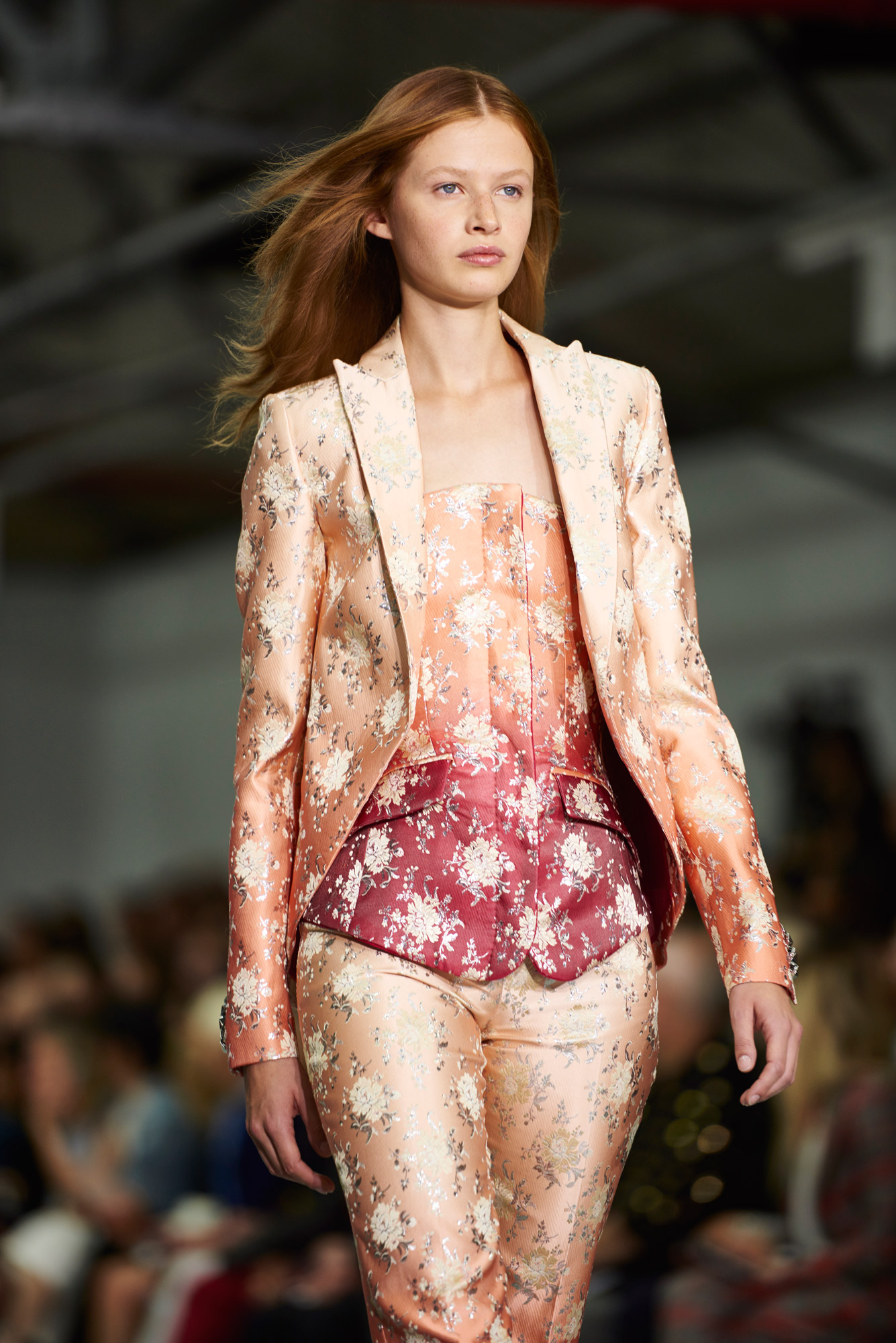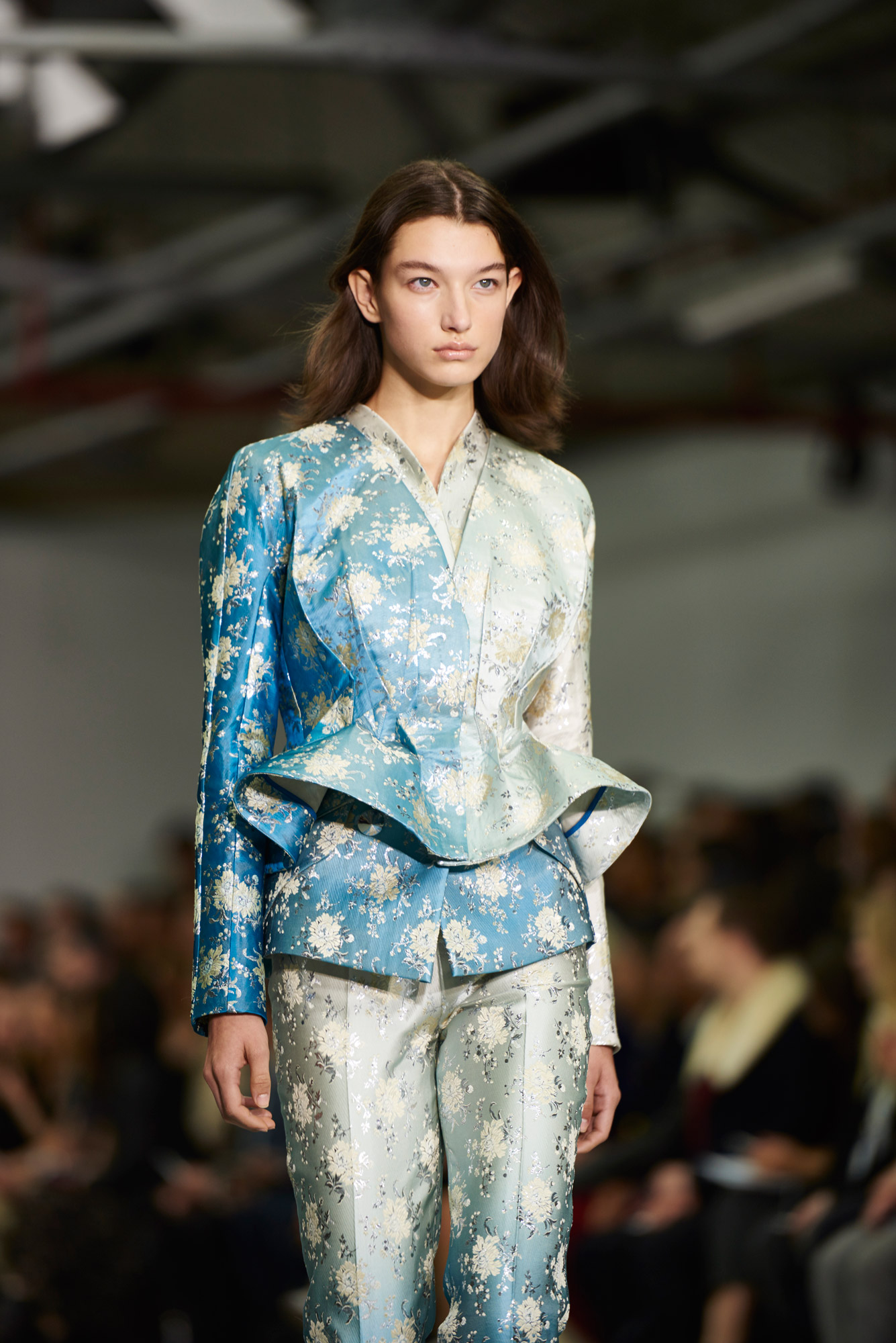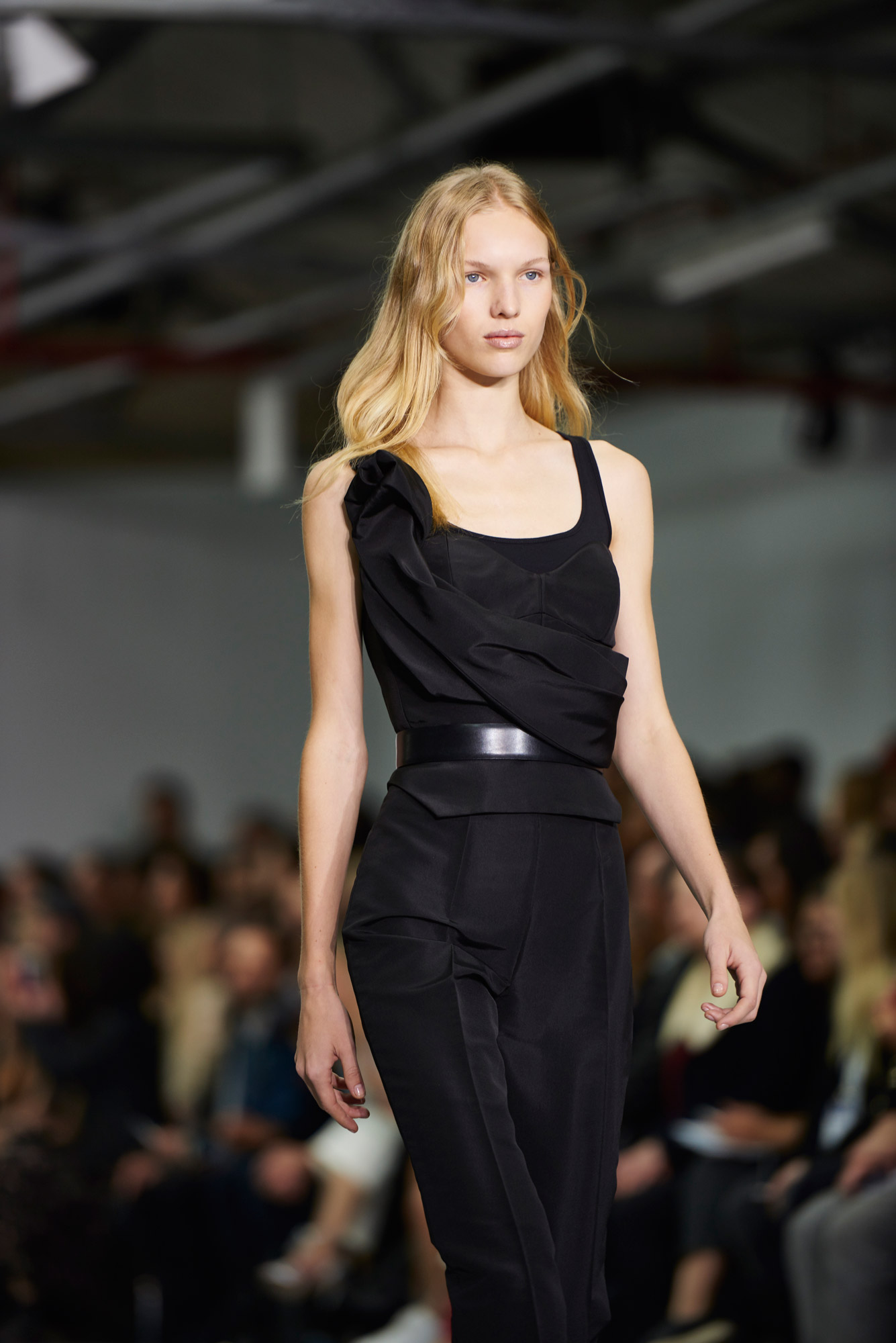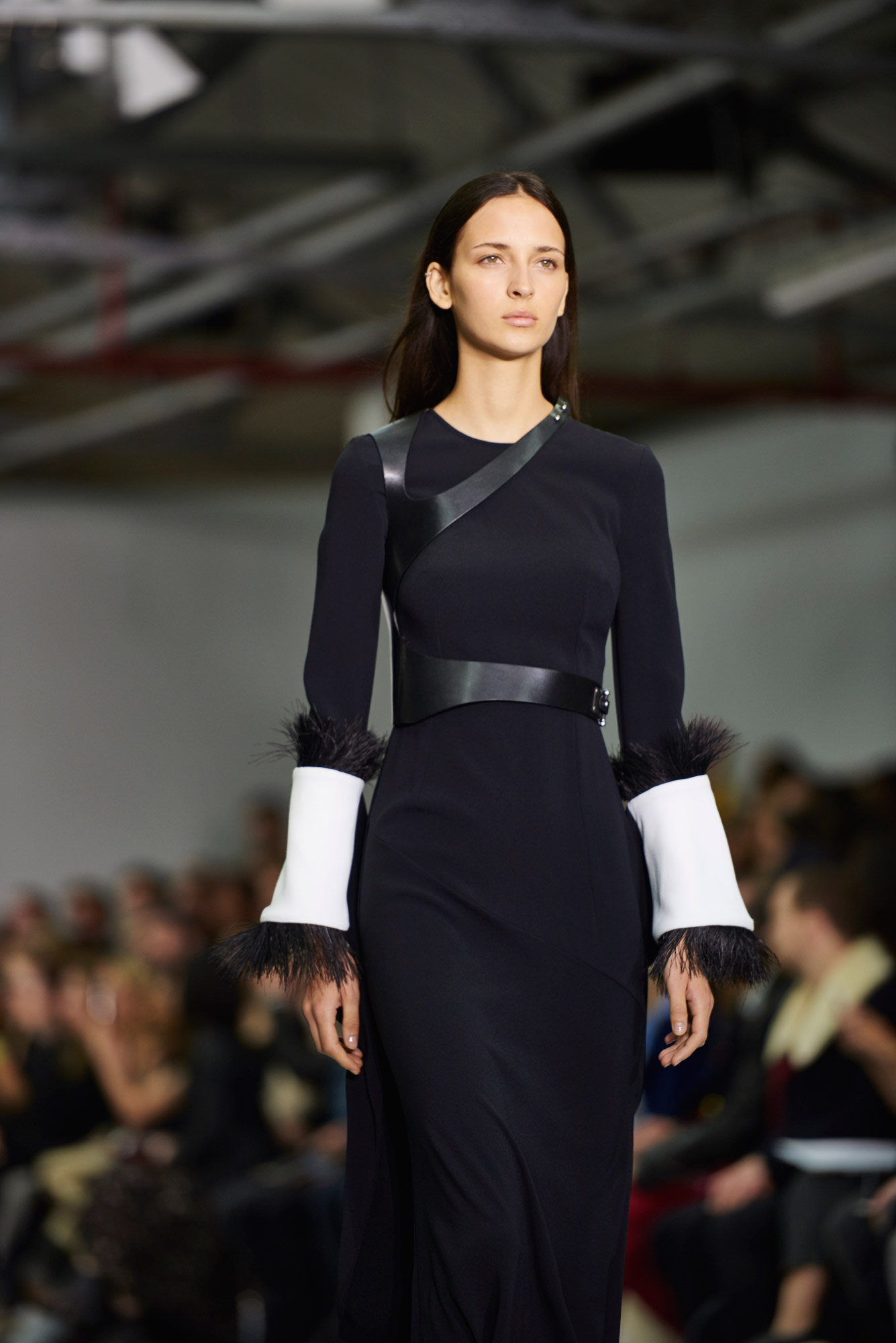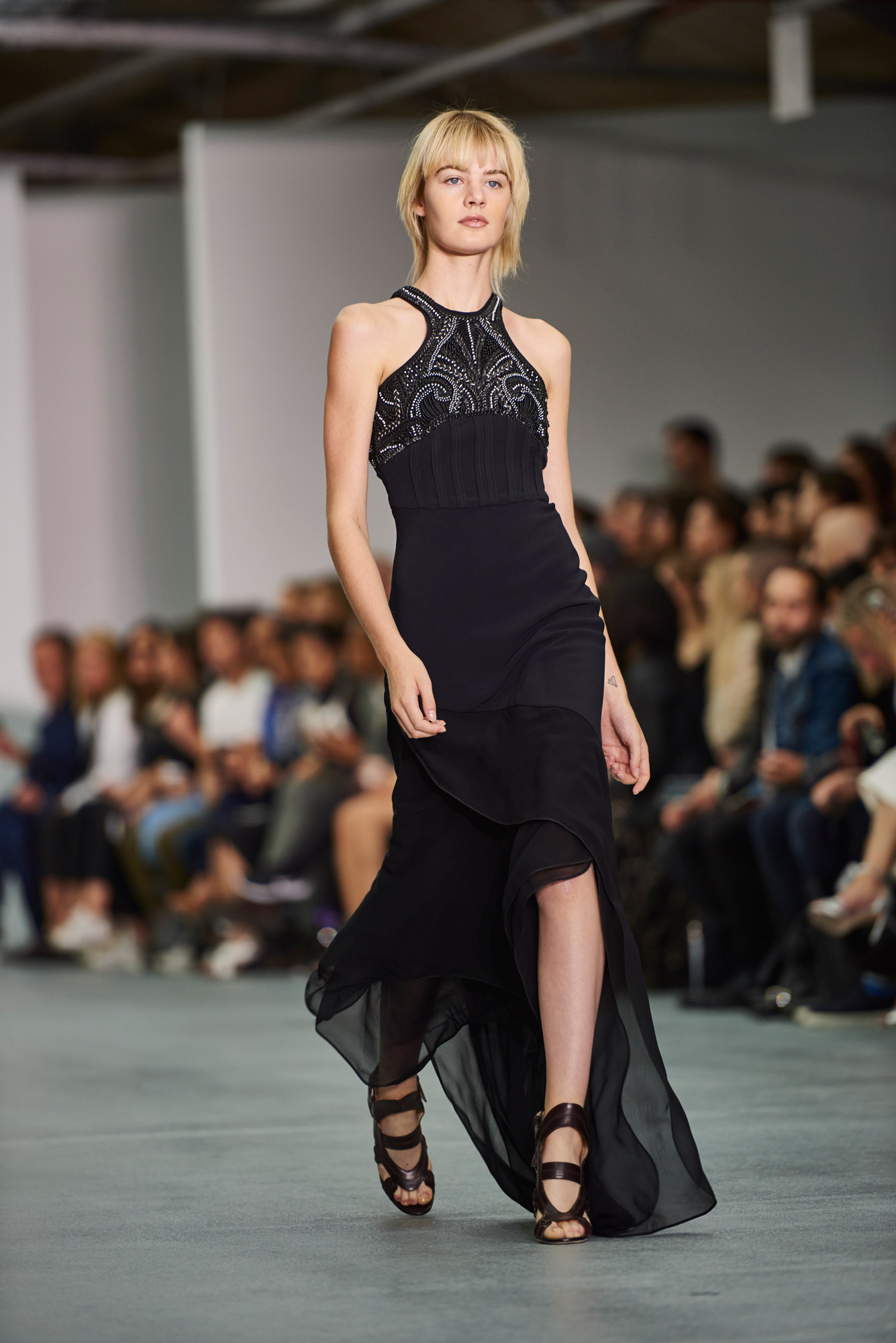 It was just before nine o'clock on a Monday morning, and the streets of London were alive with commuters, from smart business professionals heading to the city's offices to trendy fashion devotees en route to attend their first show of the day: Antonio Berardi.
Evidently, no one snoozed through their alarm for Antonio Berardi's SS17 show at the British Fashion Council Show Space. The full-capacity show welcomed many recognisable faces though the door, including fashion influencer Doina Ciobanu, who looked as gorgeous as ever in a red floor length coat hung diligently over her shoulders, worn with a pair of red pointed stilettos.
Leonardo da Vinci once said "art is never finished, only abandoned".
Berardi's SS17 collection is a progression, rediscovering ideas previously discarded or forgotten, and reworking them for today. There is a dynamic sense of the spontaneous, of the instinctive and gestural. No precise references, just those ideas, worked through.
The concept of interruption between two states is an important notion throughout the collection: outerwear fused with underwear, the woman dressed yet undressed, masculine versus feminine, fitted versus airy and fluid. Duality was key.
"In exploring previously unfinished ideas, the essence of Antonio Berardi emerged, through reiterated notions and specific gestures. Lingerie detailing, strict tailoring, fluidity and, always, the sensuality of the Antonio Berardi woman."
Berardi's SS17 collection, dominated by a bruised colour palette: shades of violet, chiaroscuro grey and midnight black, was simply faultless.
Words by Kristie Smith
Images by Rob Parfitt