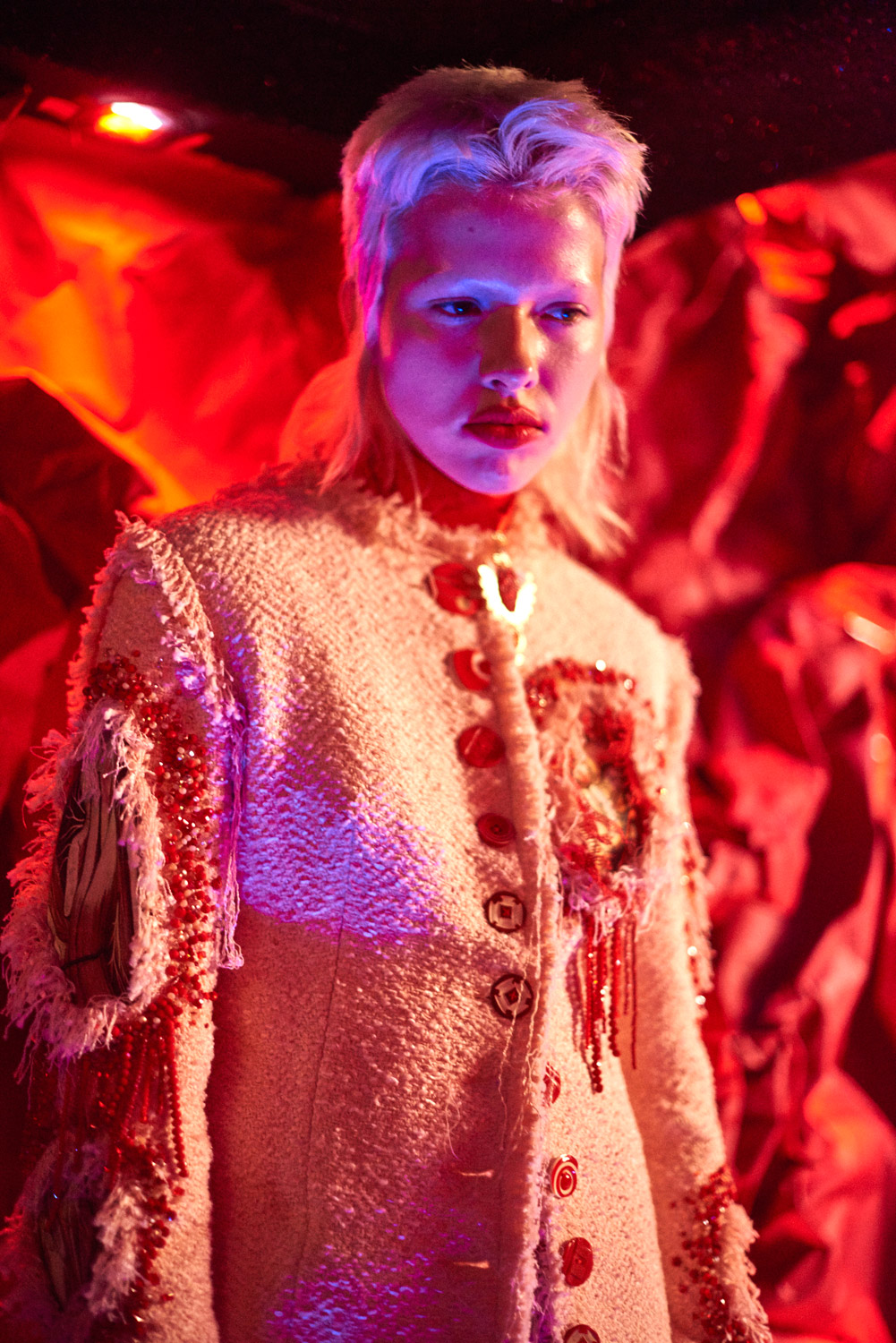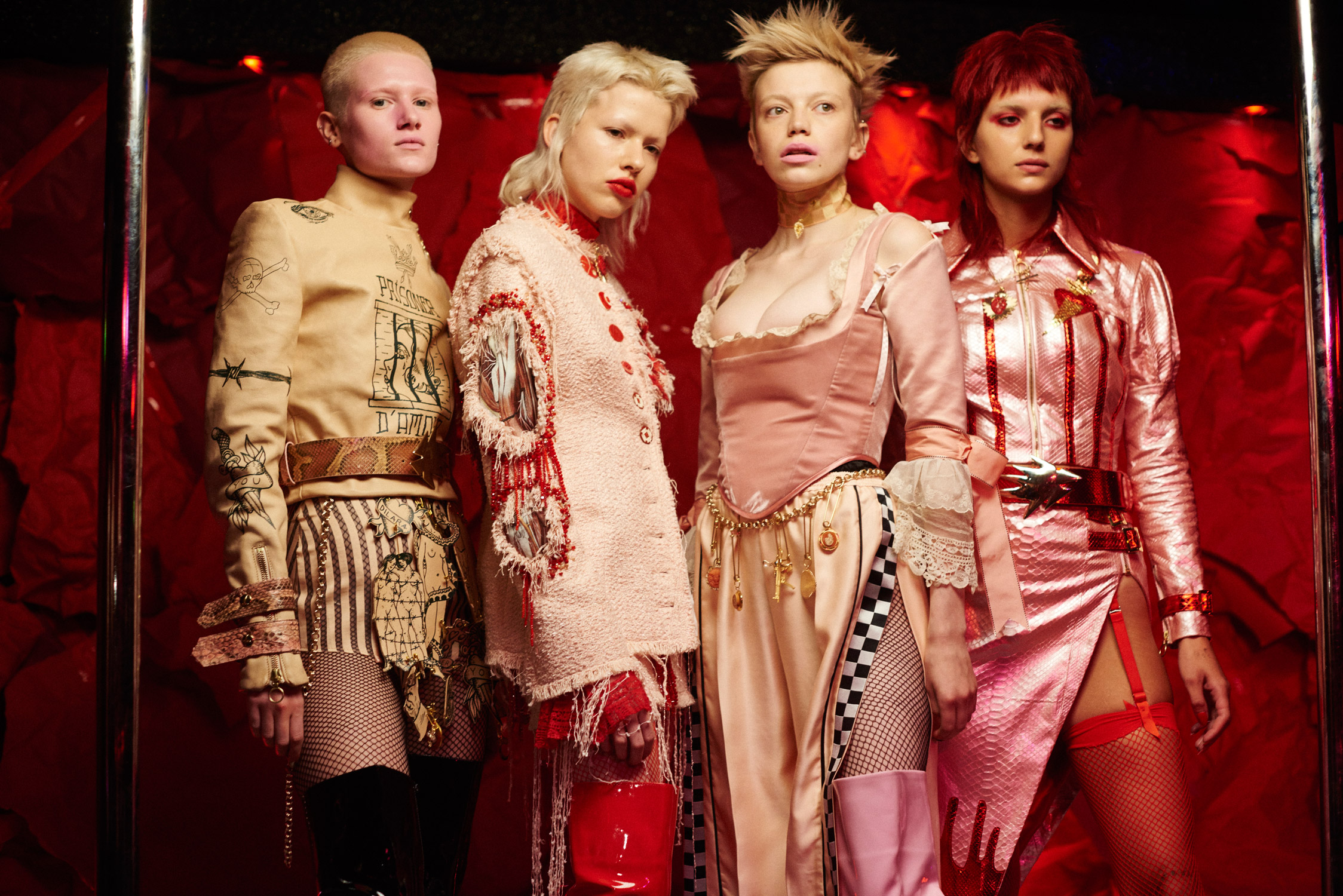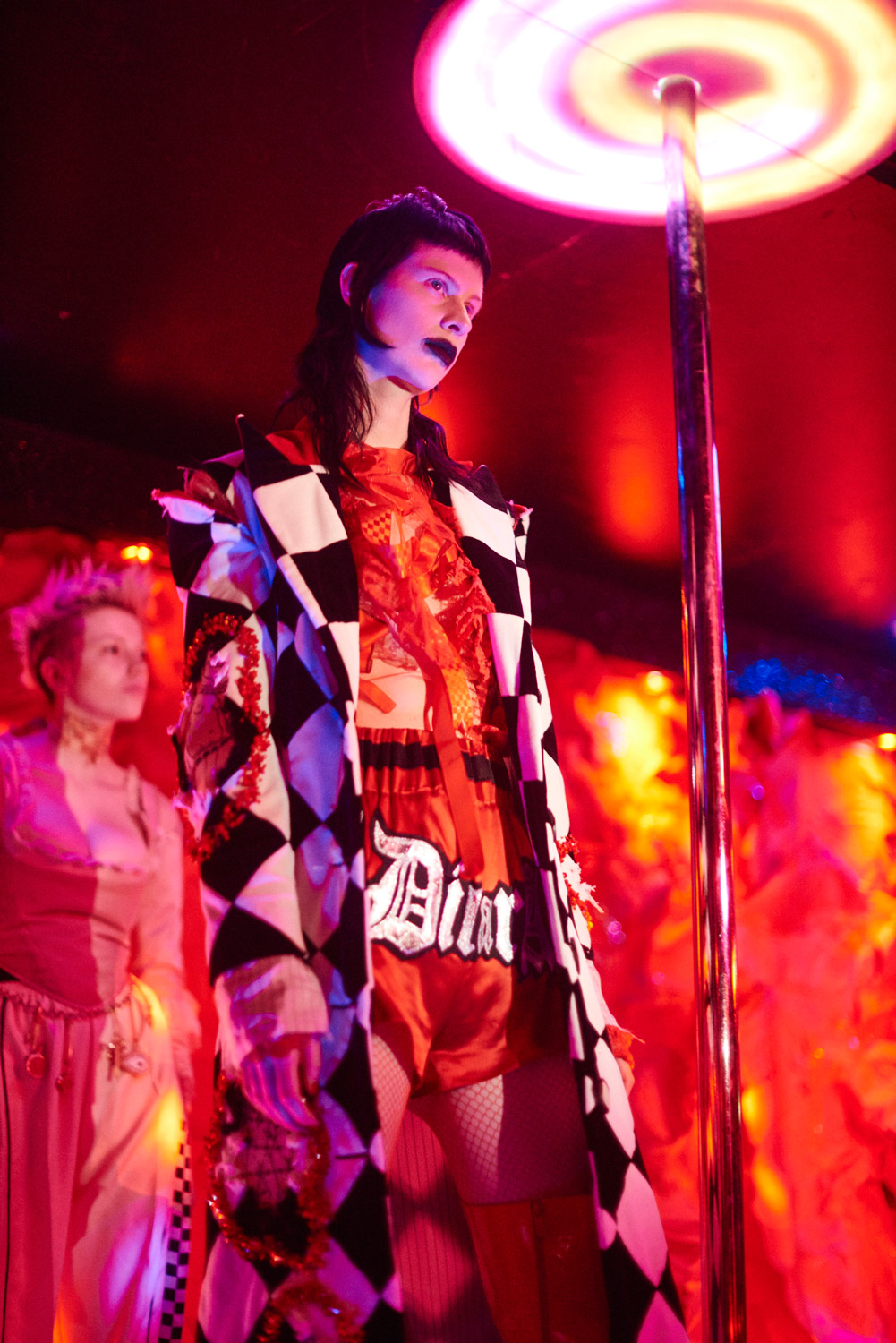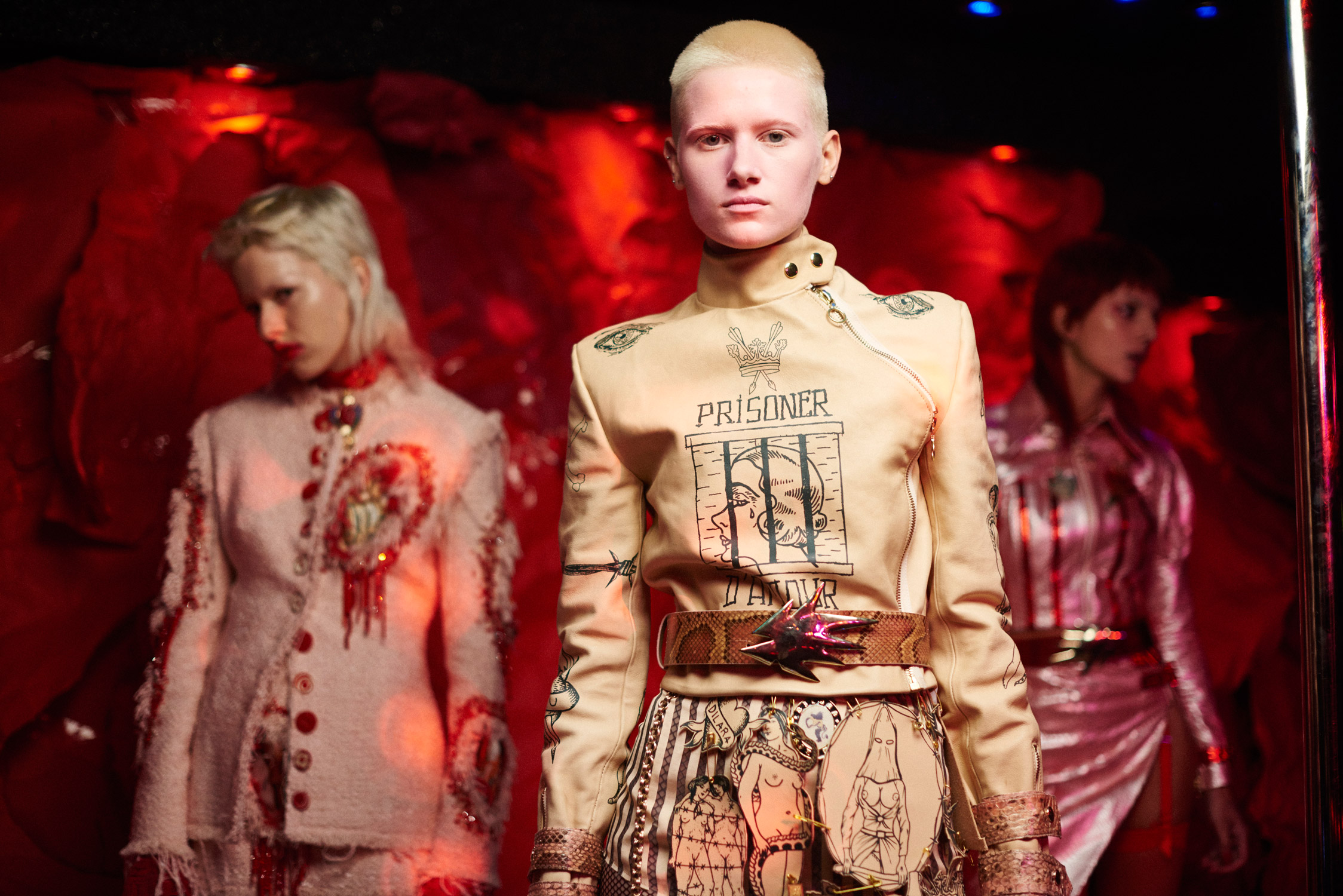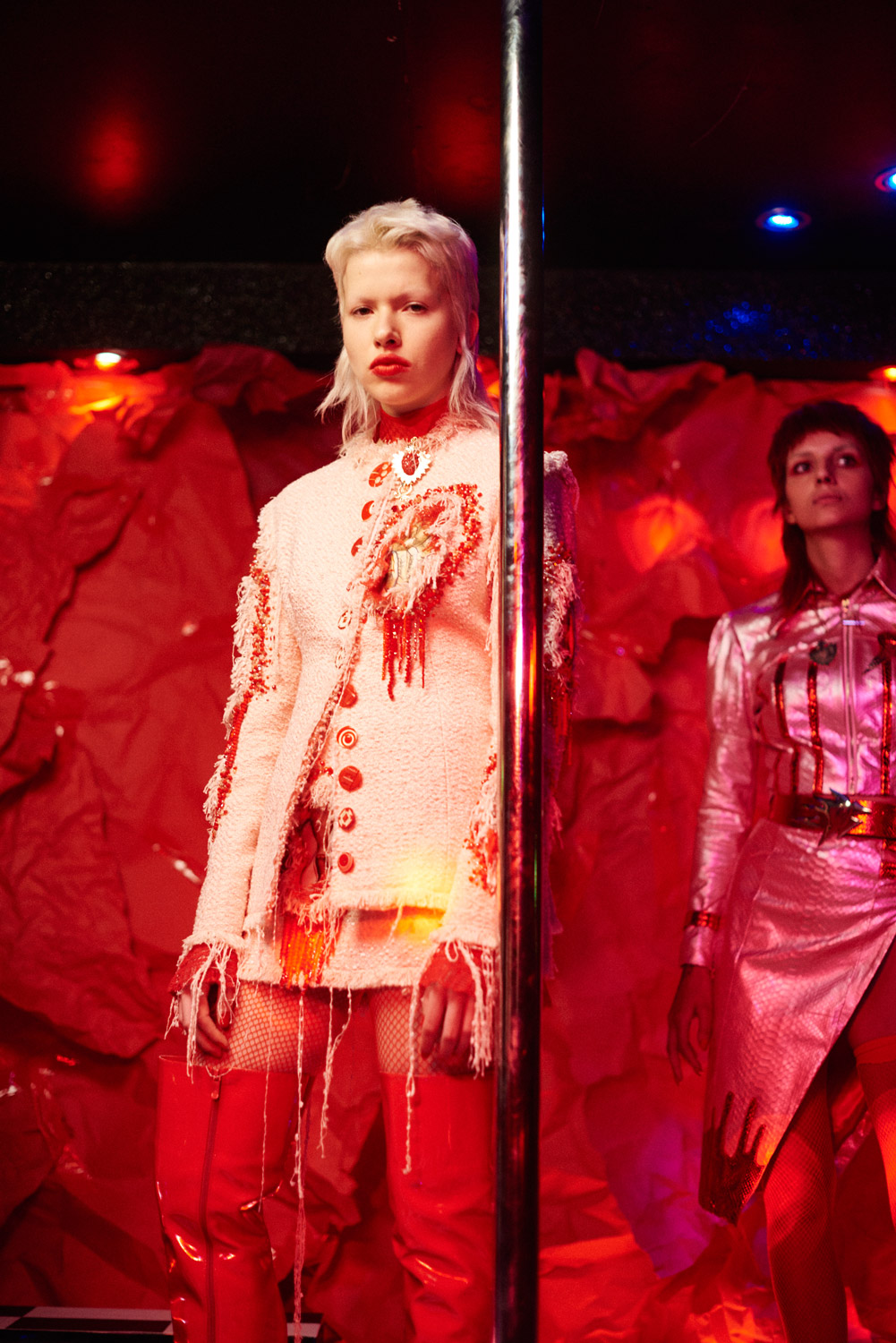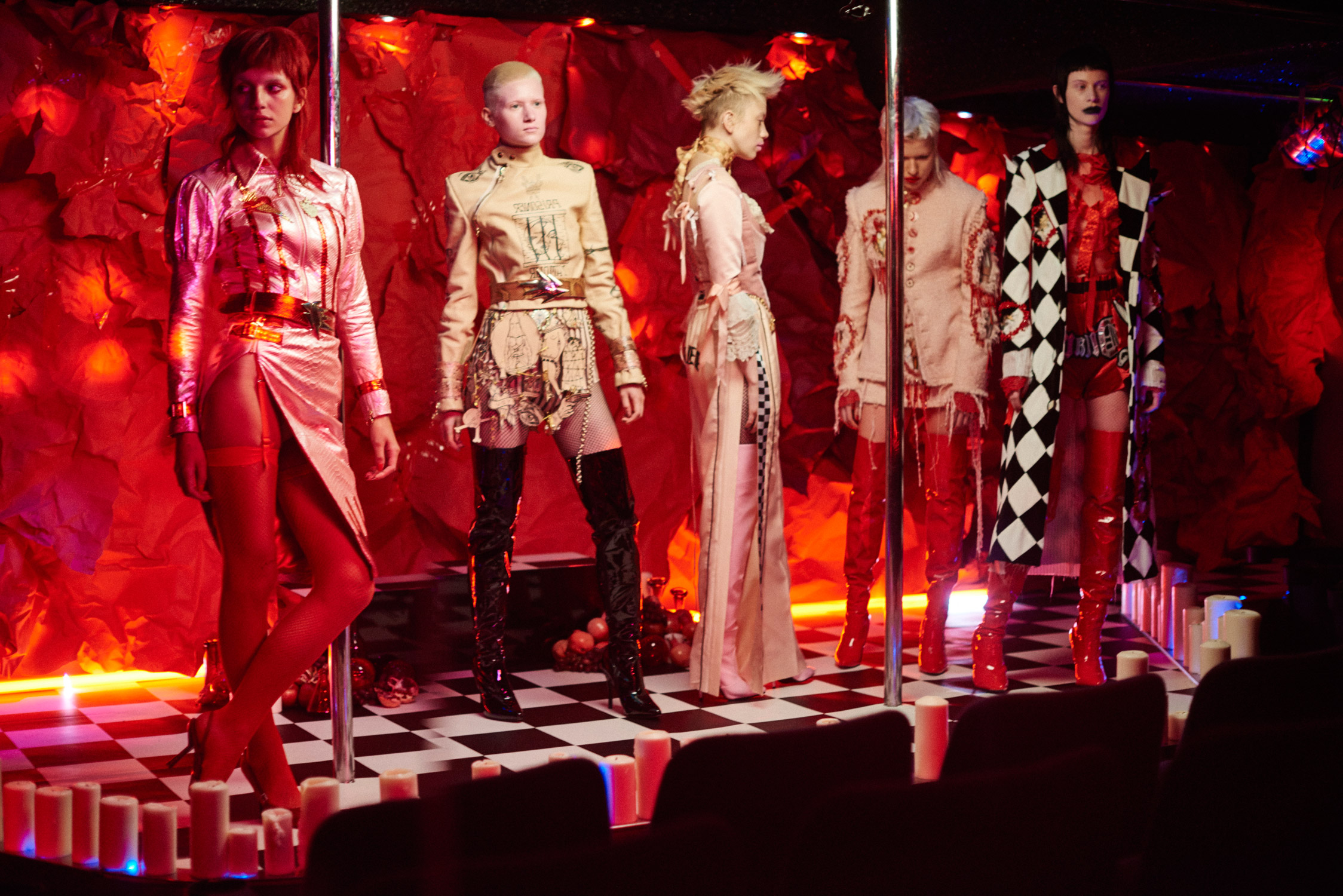 Women throughout history – the inherent voice felt through the representation of women and it's own identity through culture that is still felt today, within art, music, literature and photography. A subject that Dilara Findikoglu chooses to explore within her spring summer 17 collection "Dear Past, thanks for all the lessons."
In an exploration of the lives of women and the voices of the women who felt repressed, Findikoglu creates a collection that lies on the base level of theatrical costume silhouettes, found in old Shakespearean plays where men were made to play women and women were repressed from having a voice. Featuring a romantic colour palette of beiges, pinks and yellows, there is a heavy juxtaposition against the raw sex club theme setting of the presentation, which allows guests to feel in one way, the featured women are breaking free from their repression with graphic and tattoo designs upon the garment further suggesting the idea of release. Thigh high boots combined with skin-head culture and disheveled hair throws the idea of rebelling, rebelling against the traditional representation of women throughout culture and time, combined with particular ideas from the story of Cilem Dogan, a woman imprisoned for killing her abusive husband after he attempted to sell her into prostitution – when imprisoned, Dogan wore "dear past, thanks for all the lessons".
This particular collection from Findikoglu is one of emotion and of clear message, rather than style and fashion – it is a collection that is truly matched to the idea of female fashion during London Fashion Week and one that will spark a thought process and show women how far we have come as not only as a gender, but also as humans.
Words by Jasmine Banbury
Images by Robert Parfitt