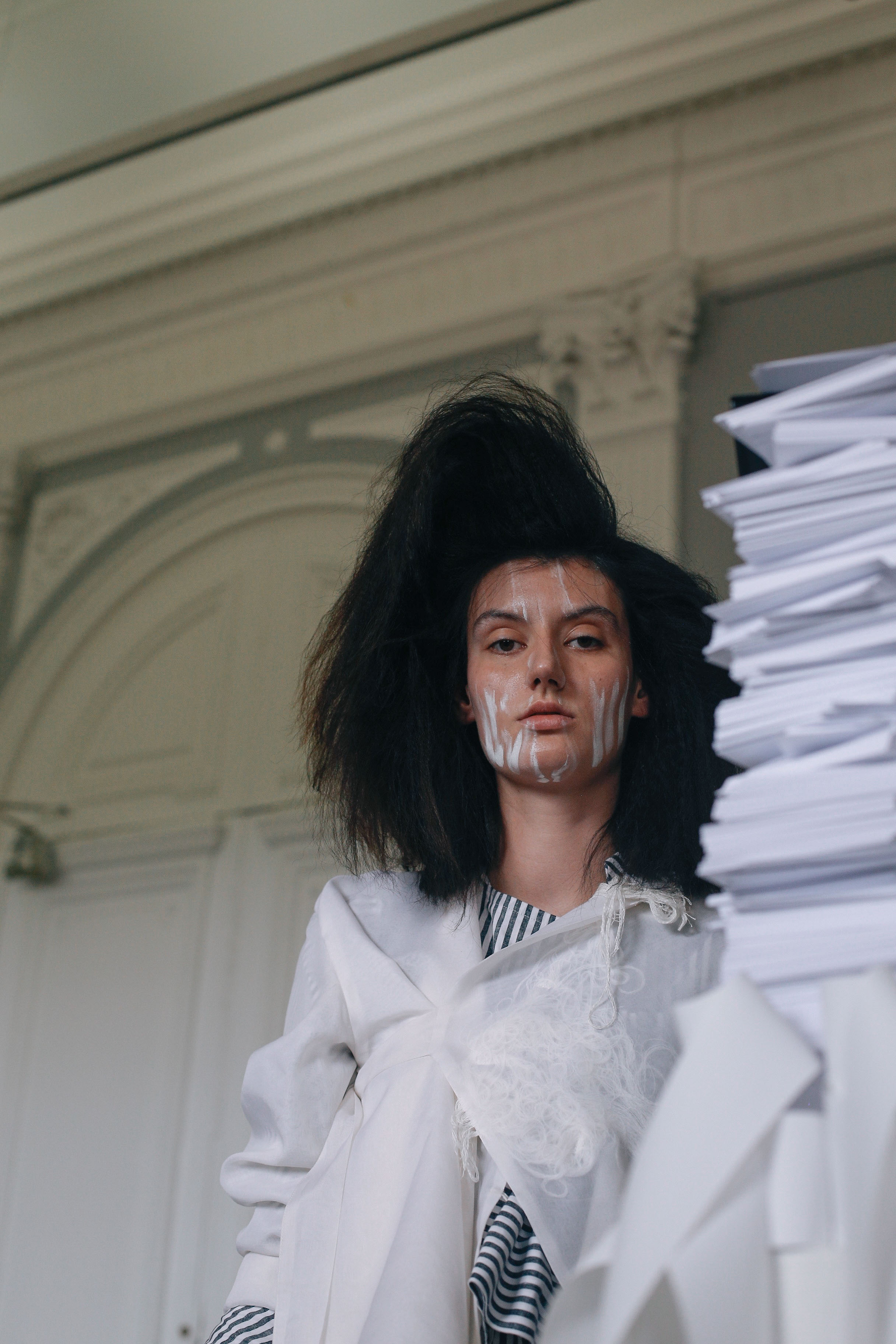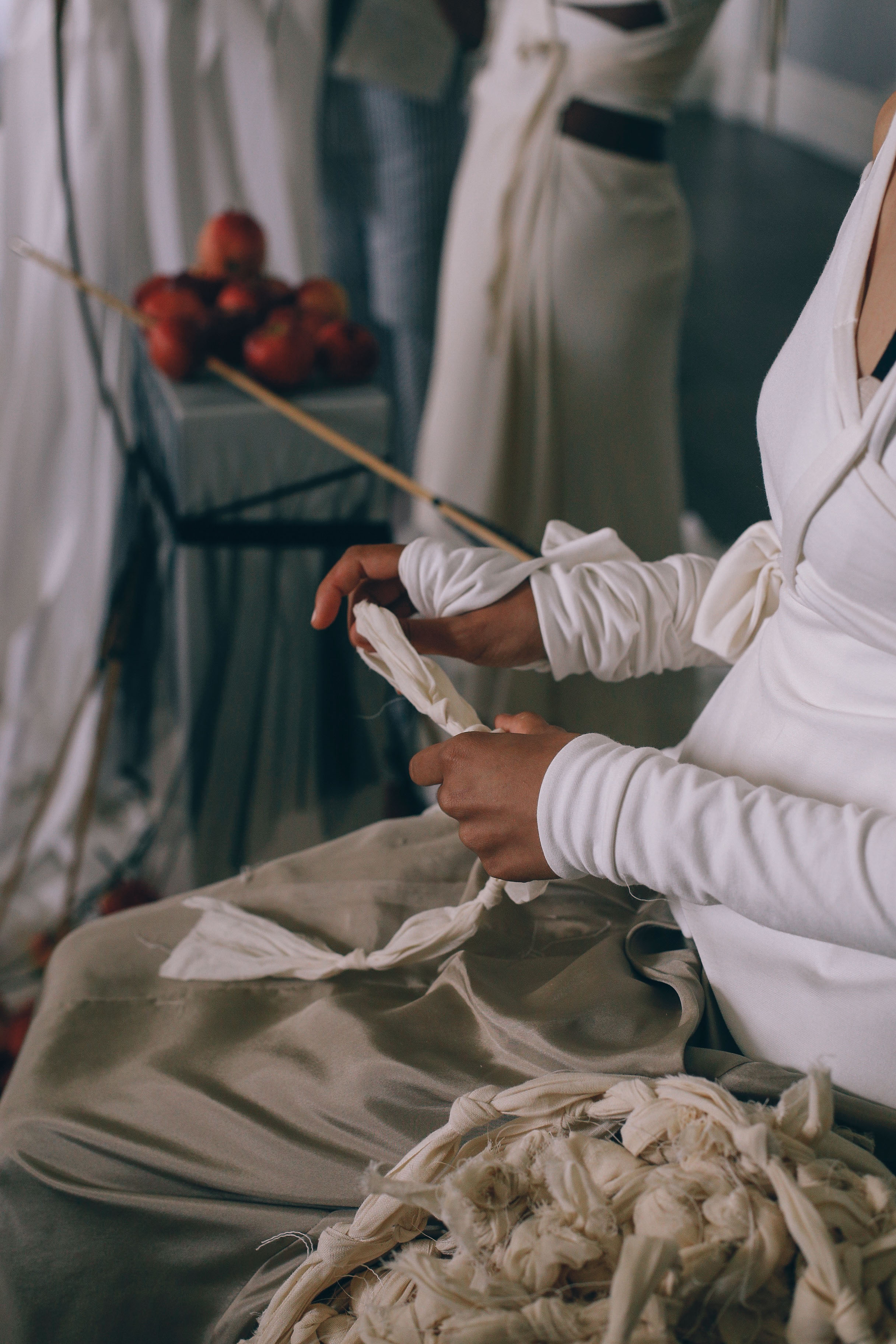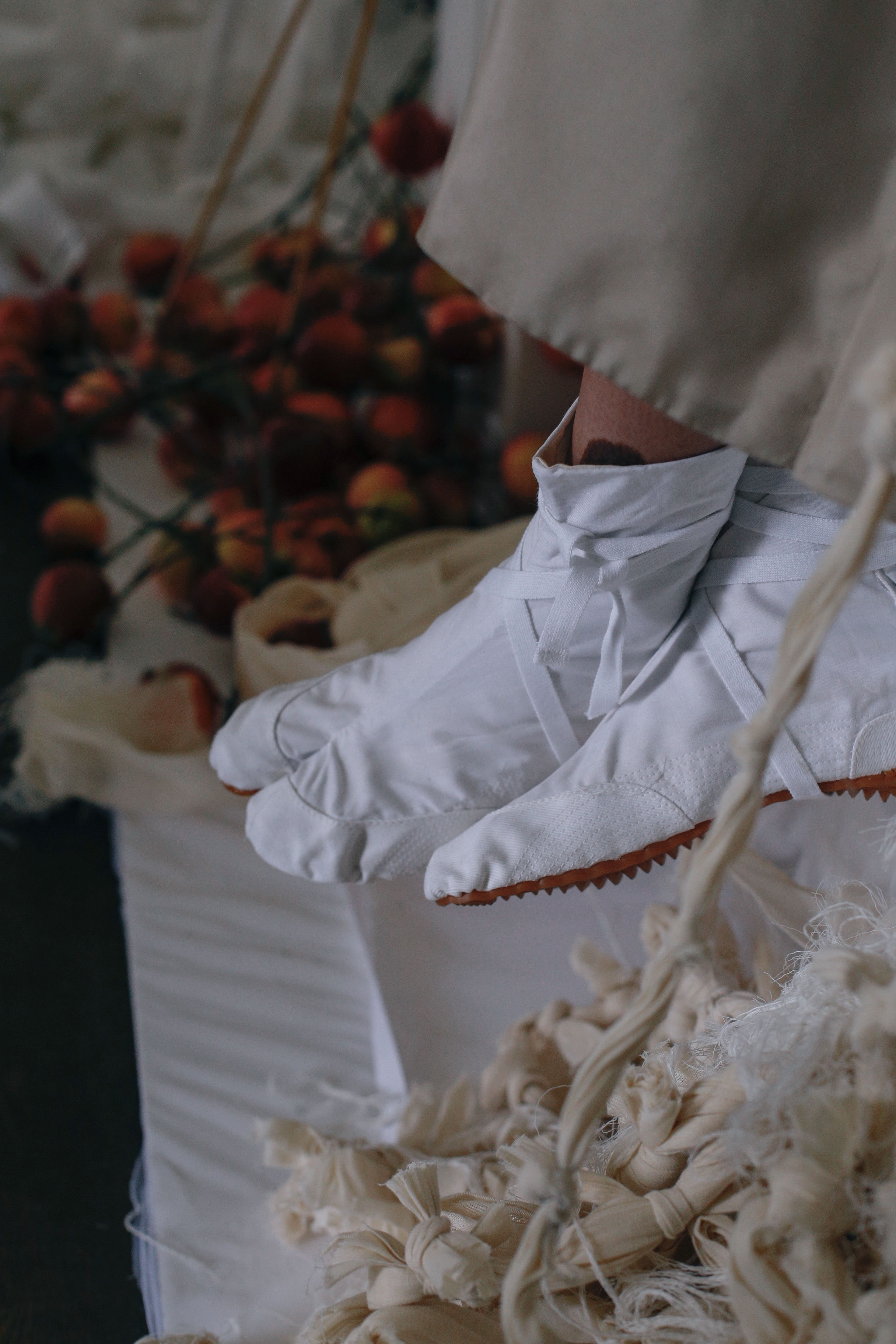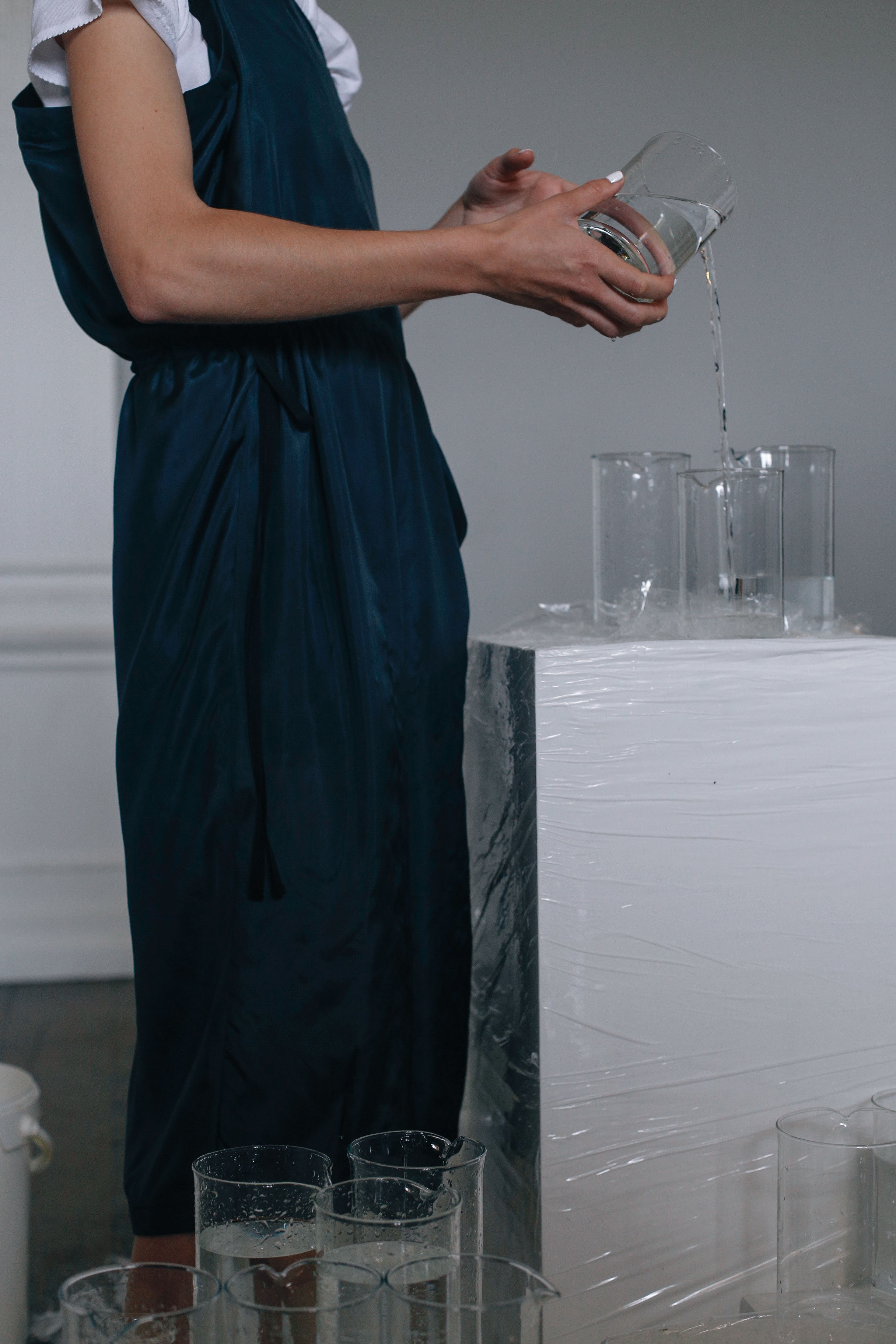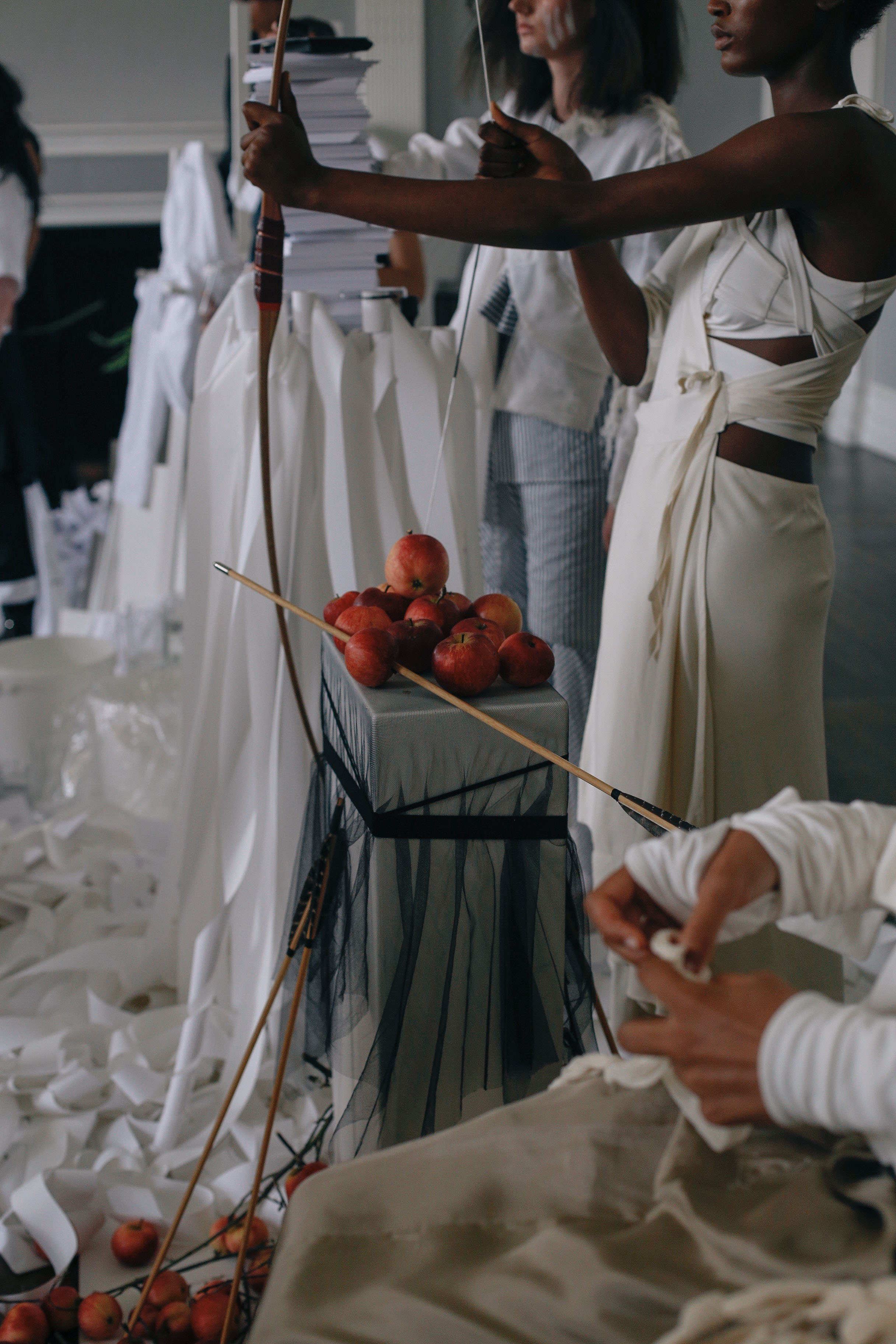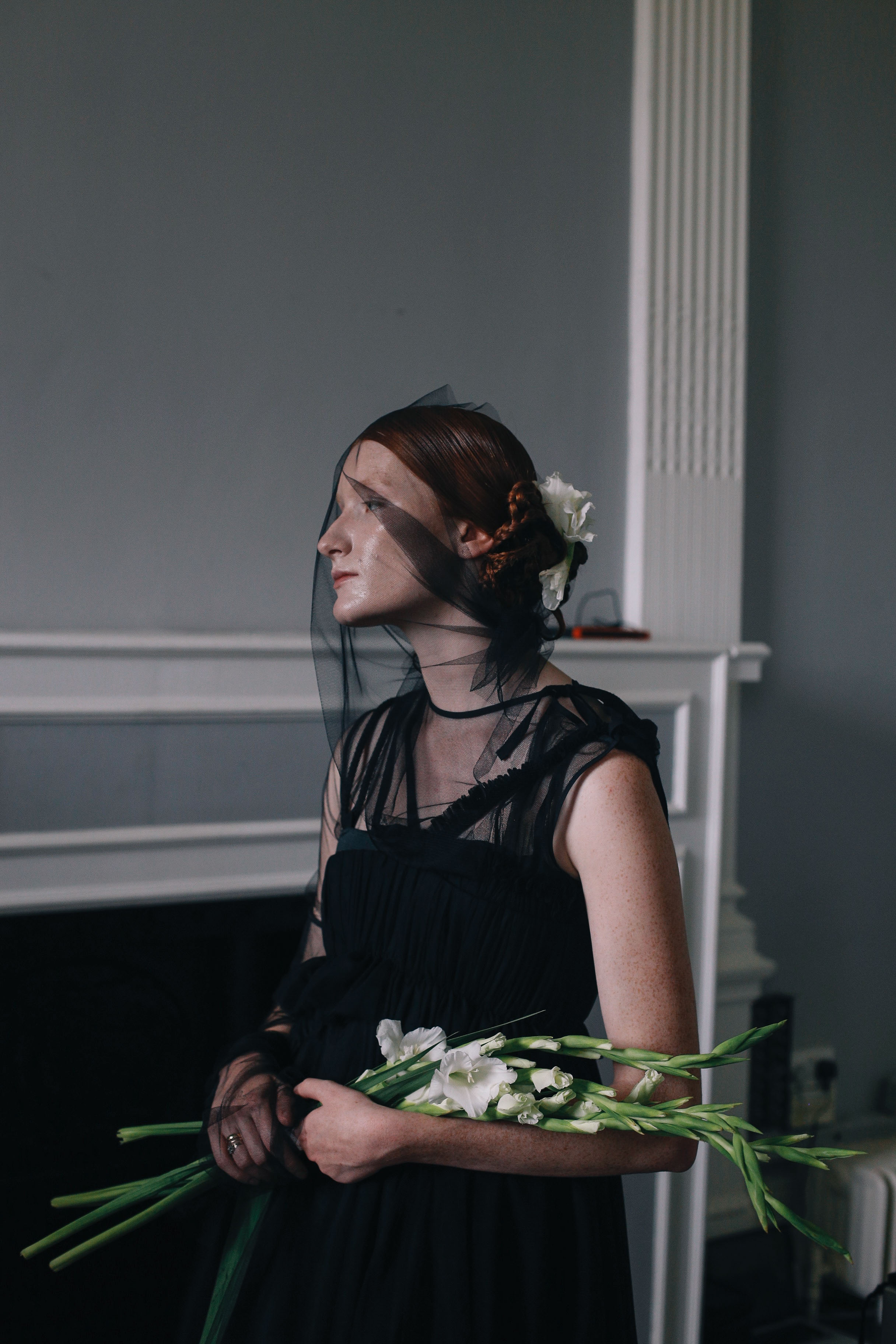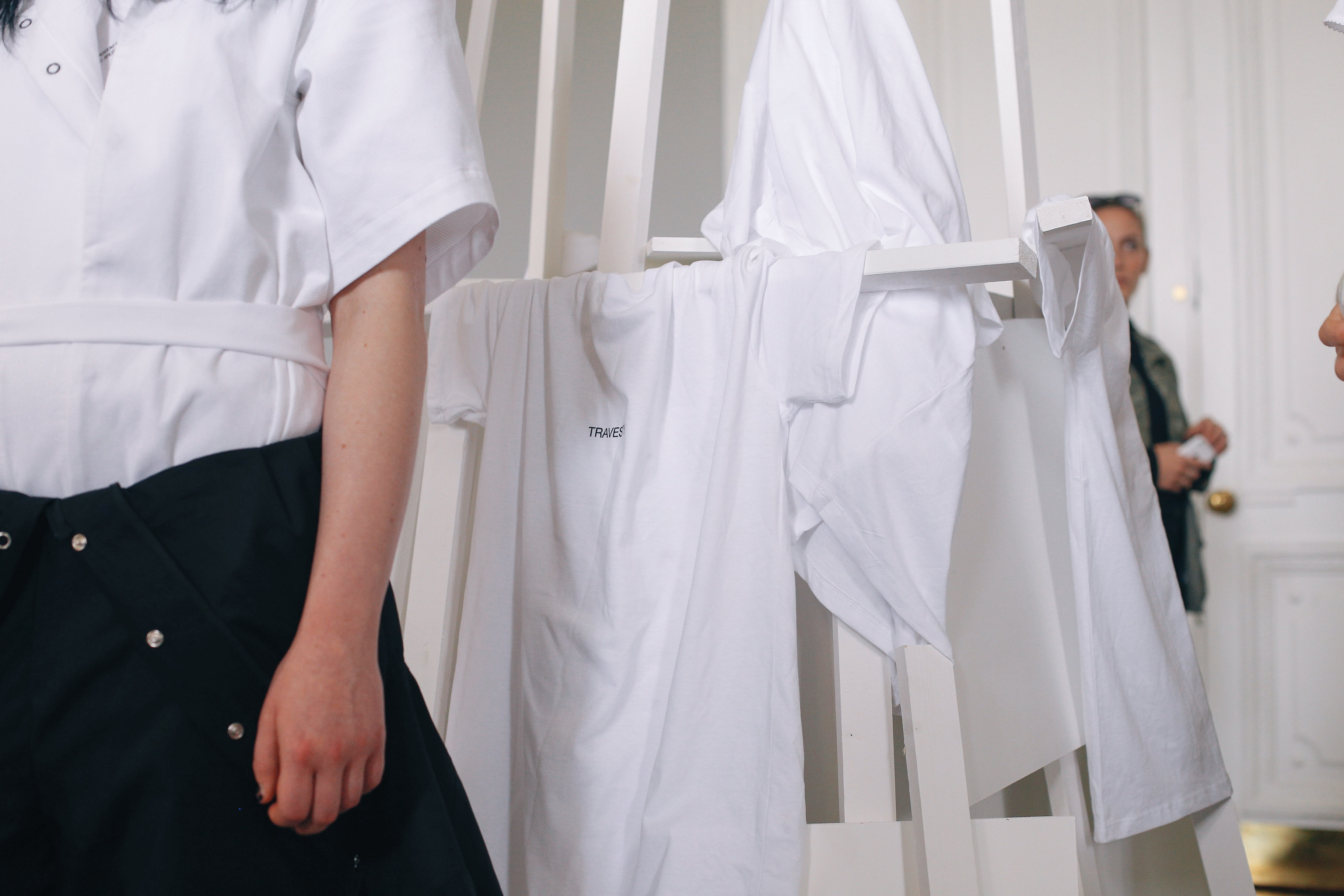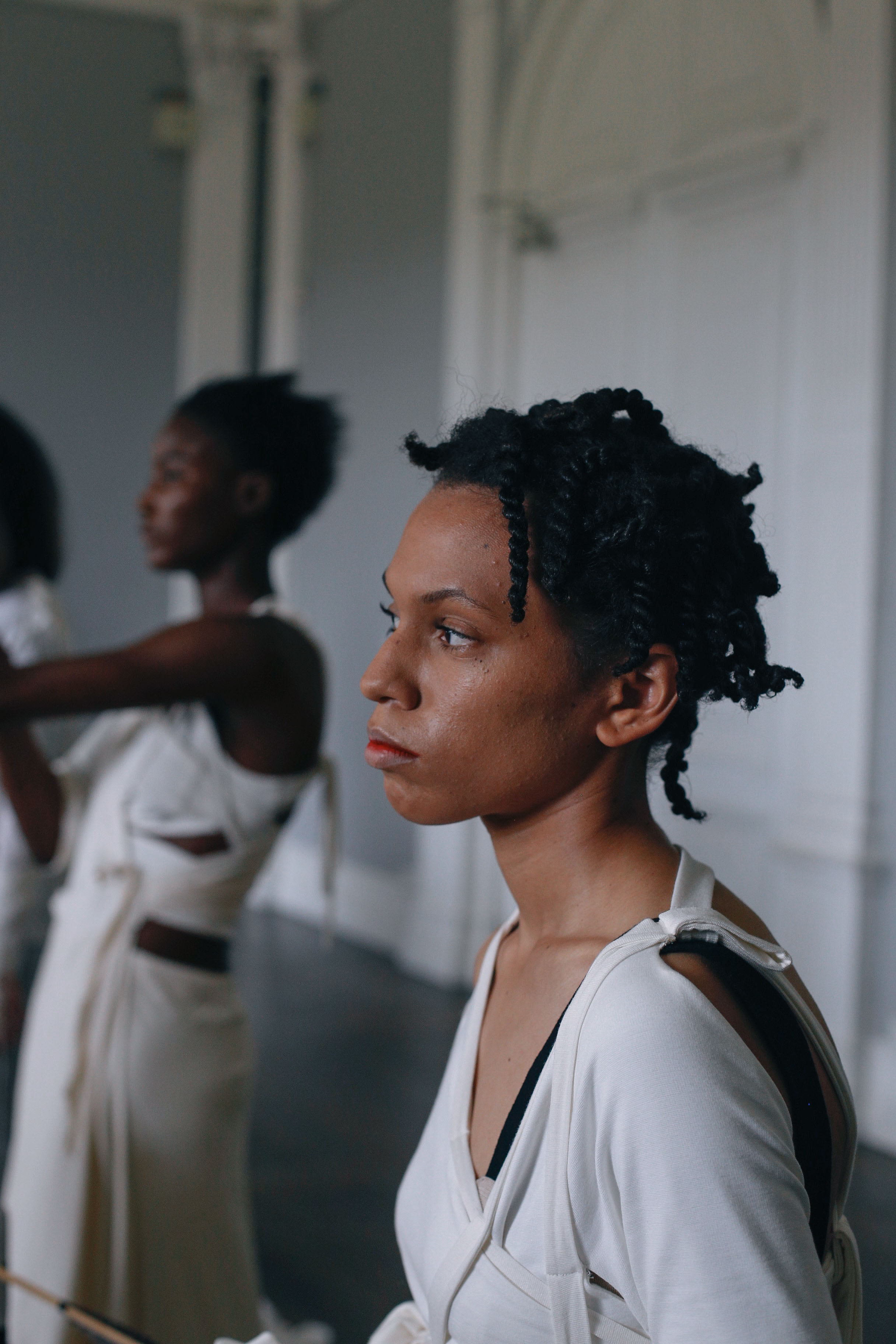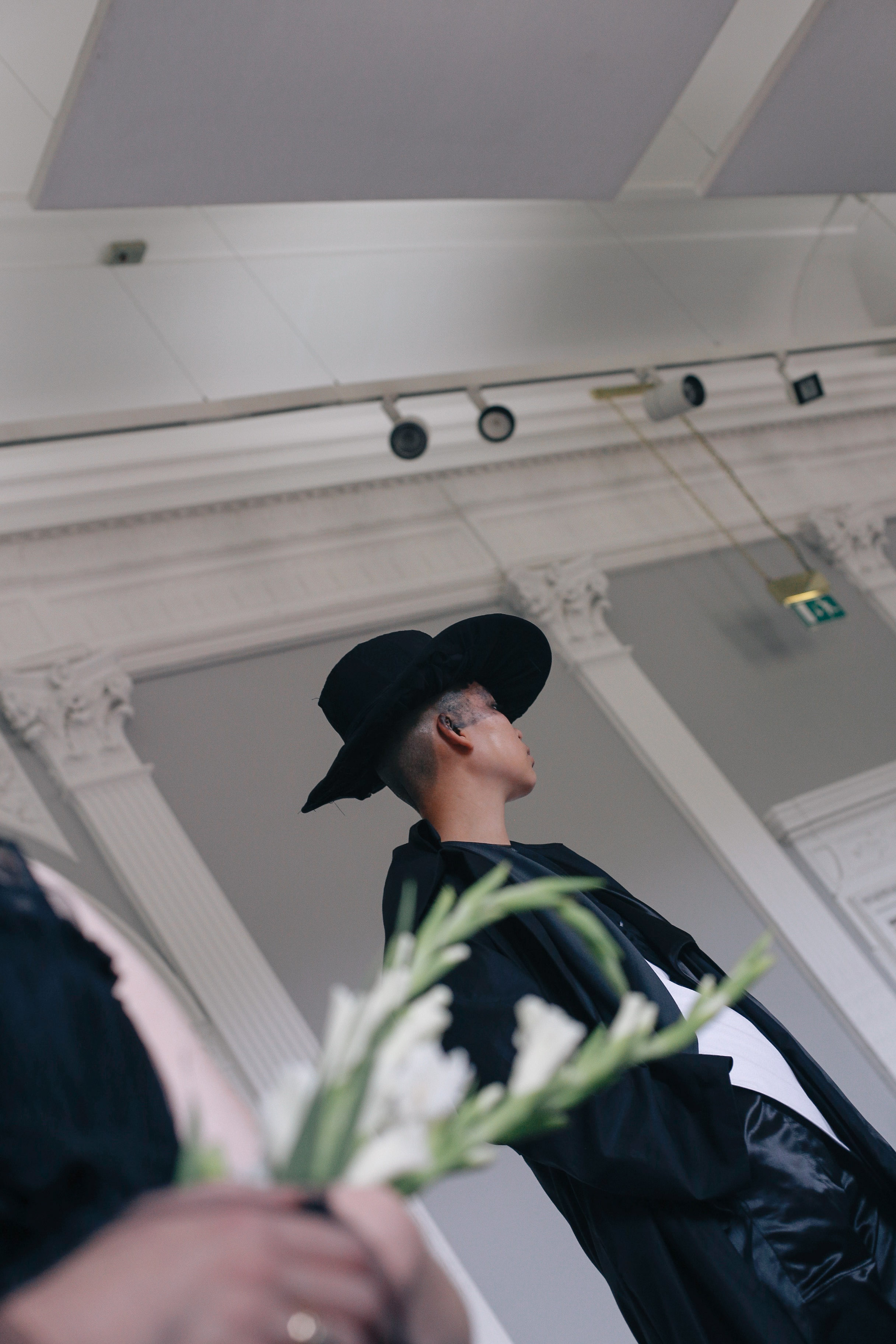 I adore Rick Owens, and Phoebe English's SS17 collection is reminiscent of a late-90s Rick Owens collection. I am in no way citing this as an insult; in fact it is one of the highest compliments I could pay. And makes me want every piece in her collection.
I am not saying English has imitated Owens, more that this appears a love song to him and those designers whose minimal, dark deconstruction stole the fashion world as their own in the early 1990s. Helmut Lang, Margiela, Calvin Klein – basically everyone that Kanye owes his Adidas x Yeezy collections to – they are all hinted at here, but amongst all the Austrian, Belgian and American influences there is something decidedly English.
Monochromatic in a palate of white and black, the black tulle dresses, black satin, long overcoat and striped suit all took me back to an era when long velvet gloves and jackets with tails were worn to on a night out to the theatre. Yet English's skilled layering and twisting of these garments – often constricting the models like a straightjacket – drag them, apparently kicking and screaming, into 2016.
Words by Harriet May de Vere
Images by Ieva Lasmane