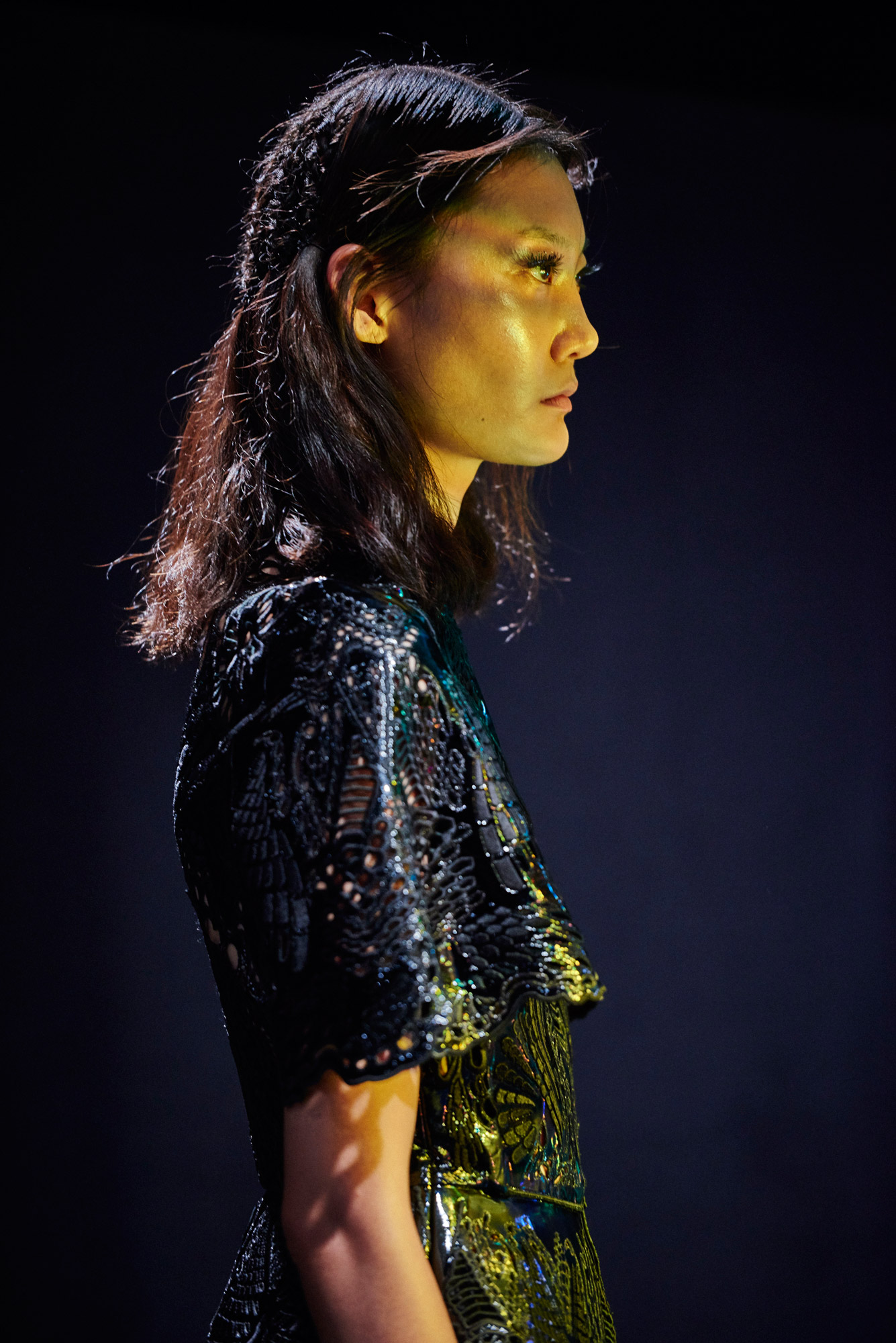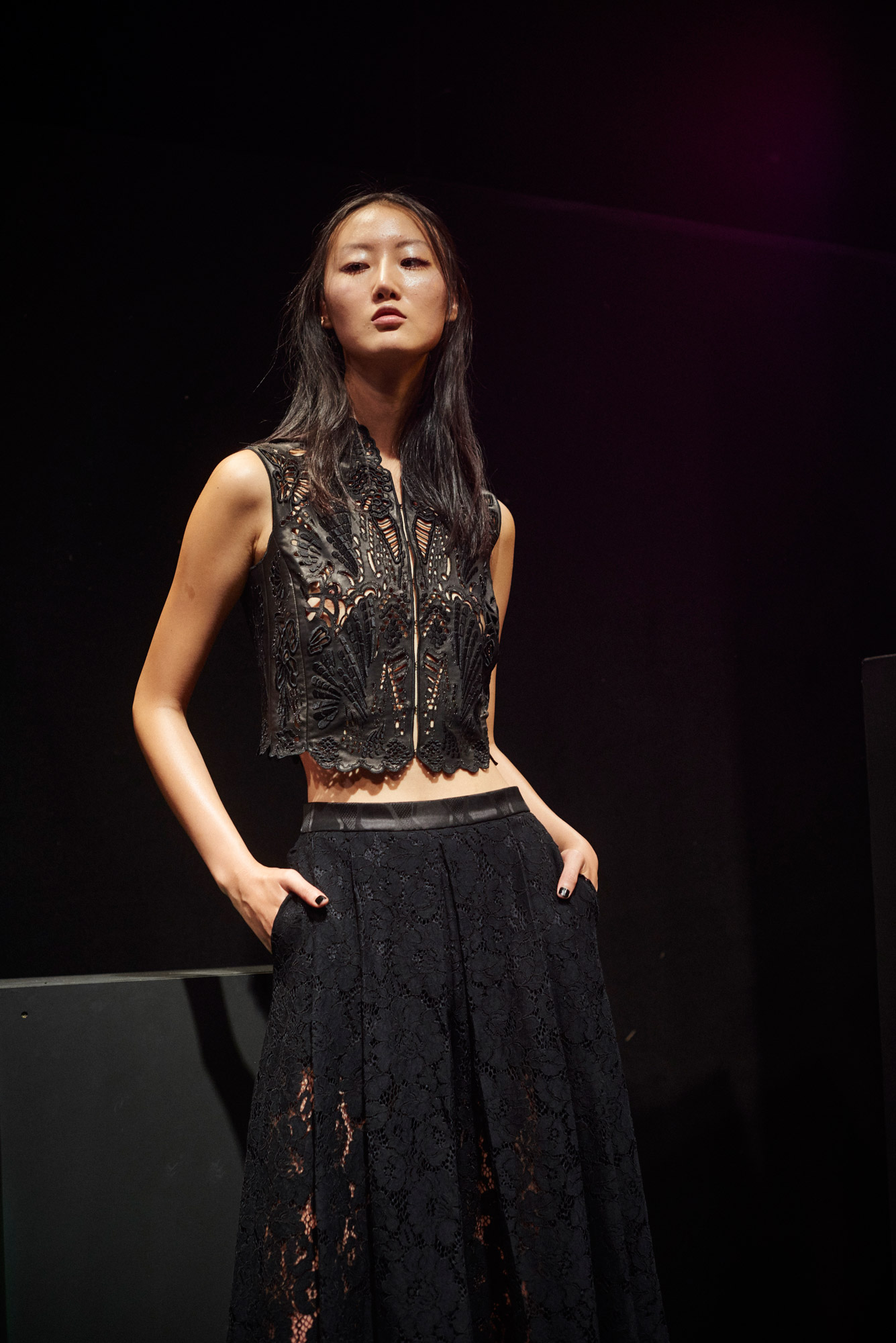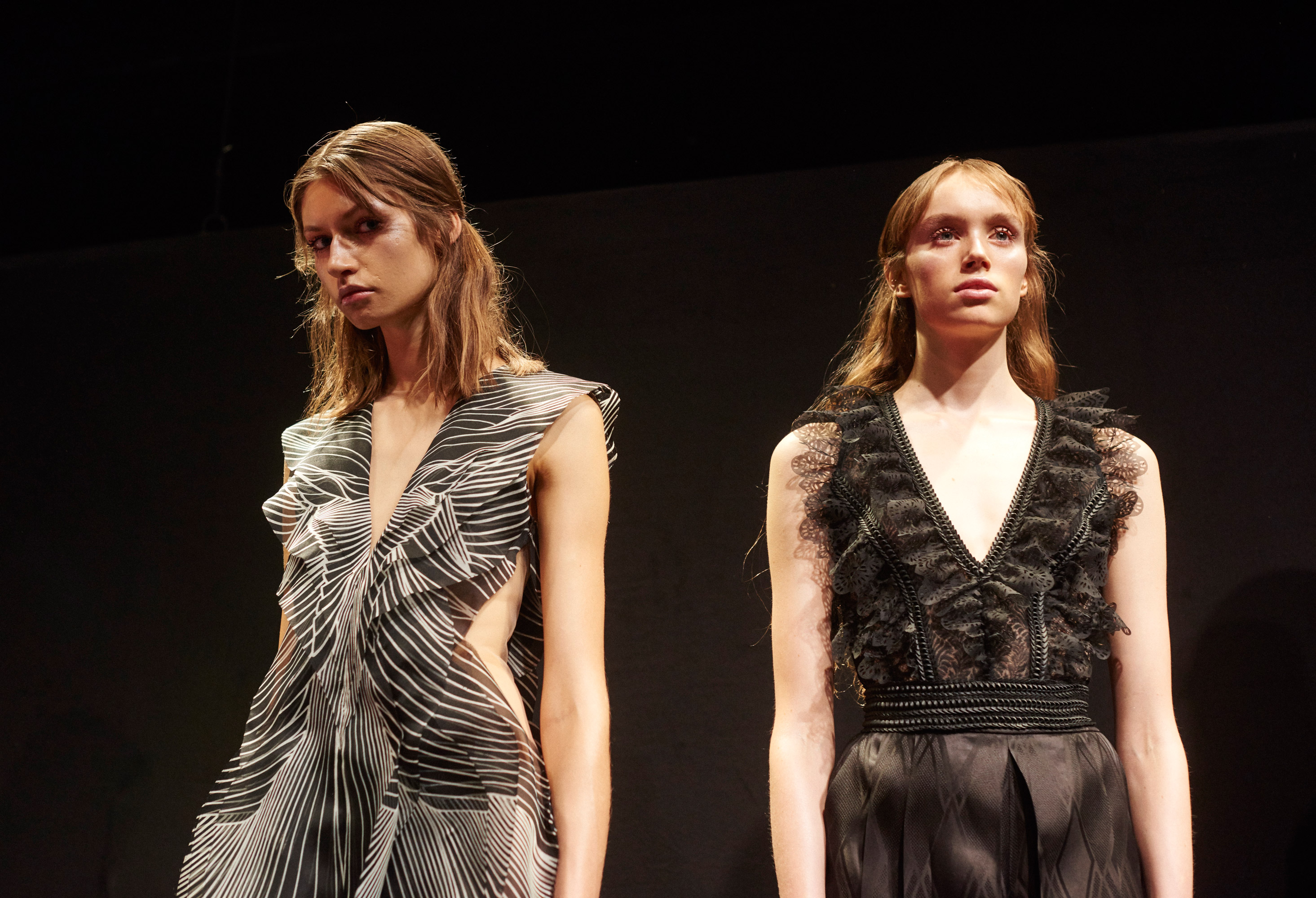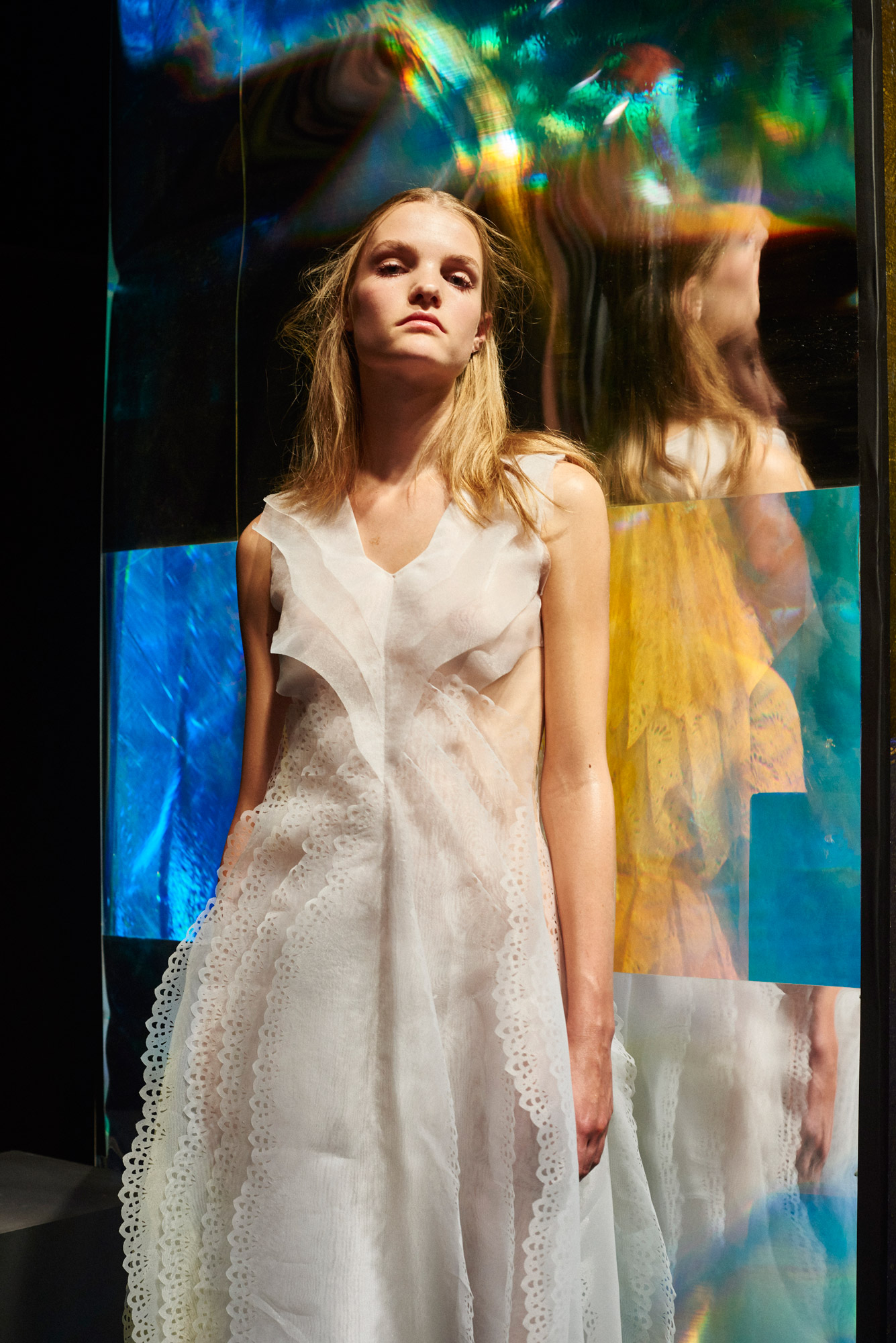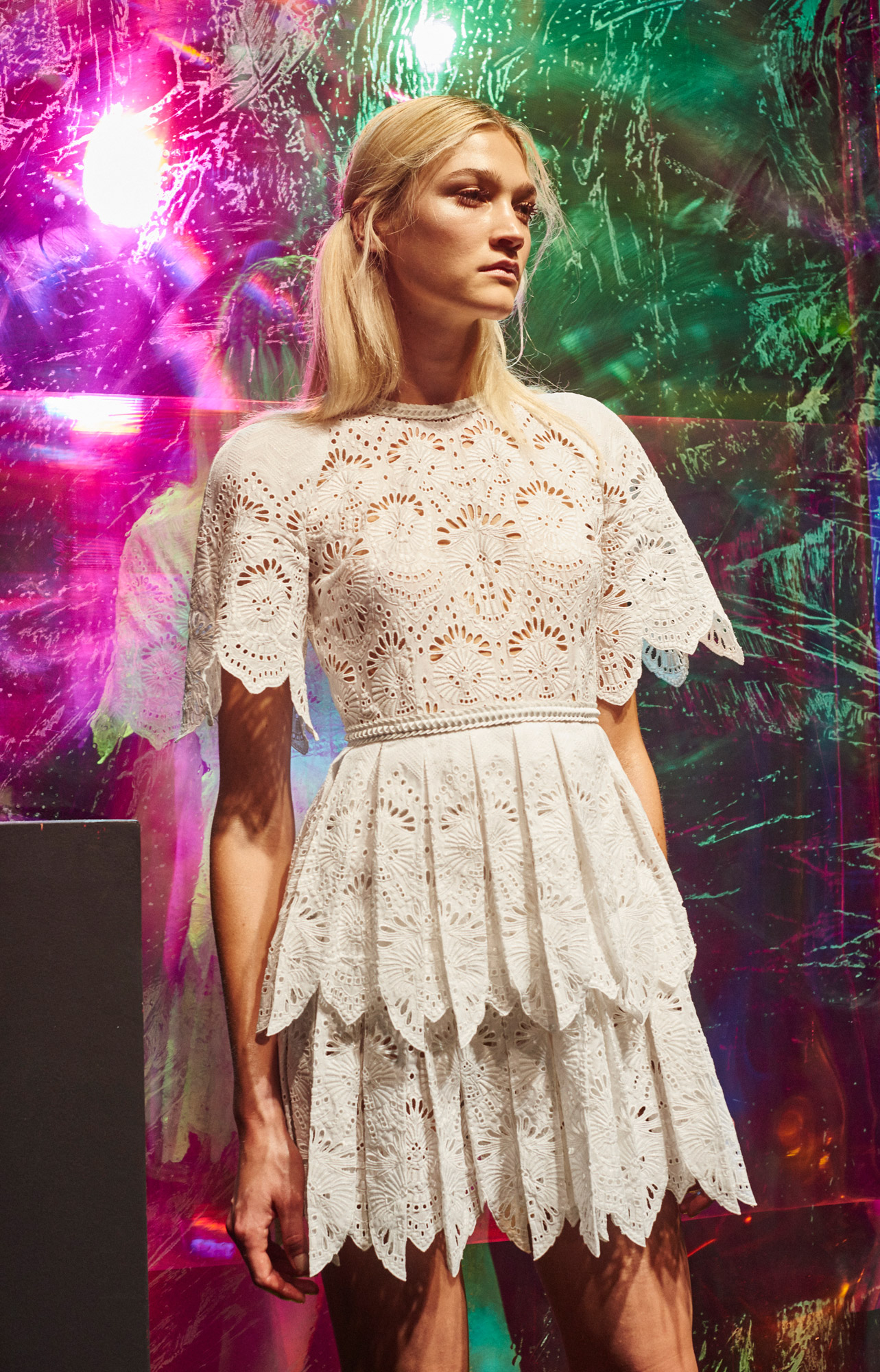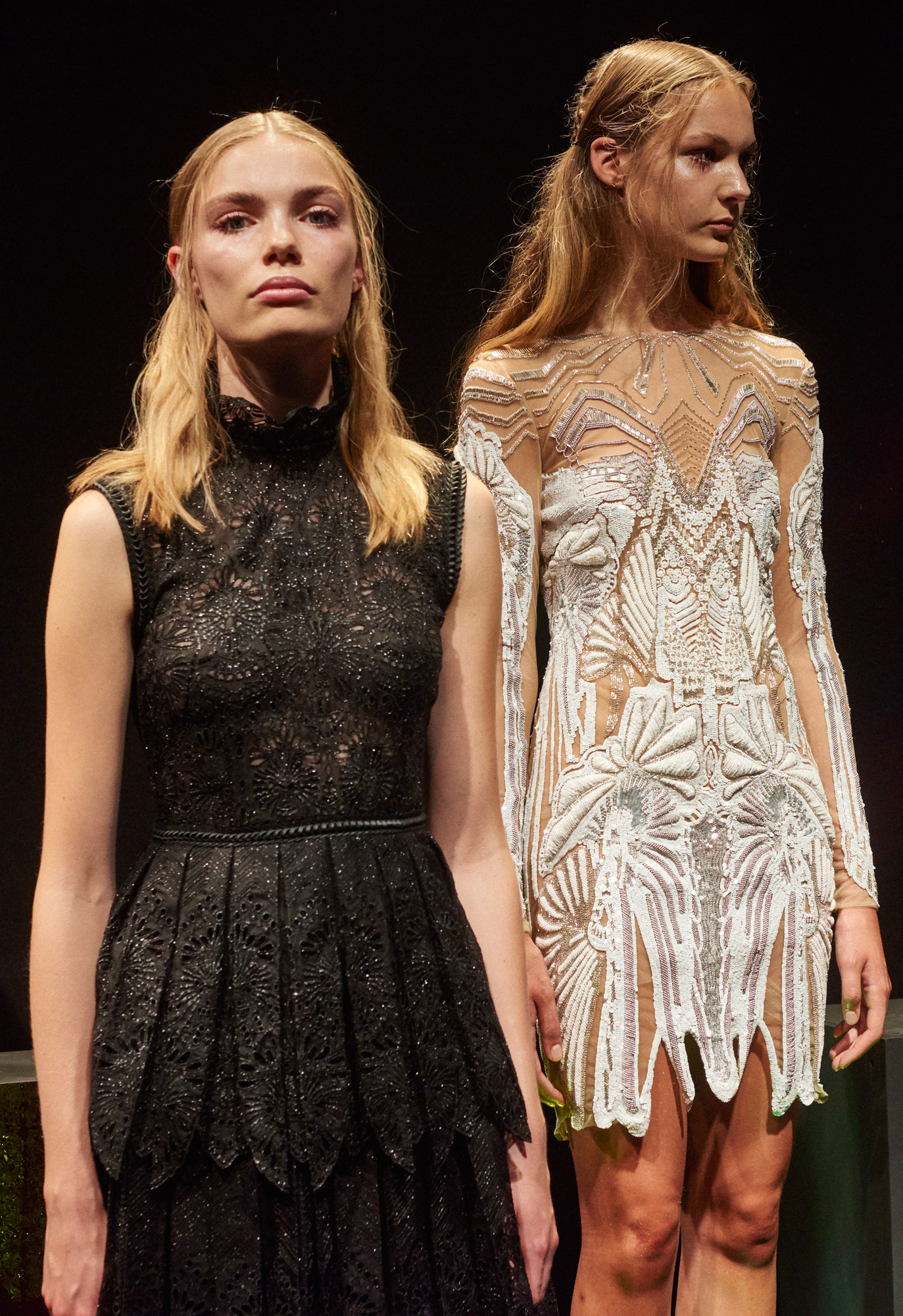 A show that is running late is often one that is worth the wait, and Manuel Facchini's SS17 presentation was certainly no exception.
It was just beginning to get dark, and the city lights were starting to turn on one-by-one, creating a reminiscent feeling inside of me as I waited anxiously to enter the British Fashion Council presentation space.
Upon entering the dimly lit space, the loud whispering of people rousing over the collection invited me in when the flatness of the pitch black room didn't. The room was chaotic with with cameras flashing from every angle and people pushing and shoving their way through the crowd to get a glimpse of Manuel Facchini's newest creations.
Beginning with his usual focal point, sculpture, Manuel Facchini's initial influence was taken from the winding ribs of the Centennial Chromograph.  The collection creates an illusion of mutability; the skeletal frame portrays an architectural structure, whilst the undulating curve of each rigid segment maintains a softness and feminine aesthetic.
The concept of adaptation is significant throughout the aquatic-like collection: vivid aqua green and inky black dominate the colour pallette, while translucent white is injected throughout the collection to evoke fluidity.
"Fish tails have been morphed into embroidered gothic flowers that dissolve and extend across bold silhouettes and are brought to life with detailed embroidery."
Facchini's SS17 collection is one that shifts between structure and fluidity, undisputedly presenting a continuous transformation from look to look.
Words by Kristie Smith
Images by Robert Parfitt