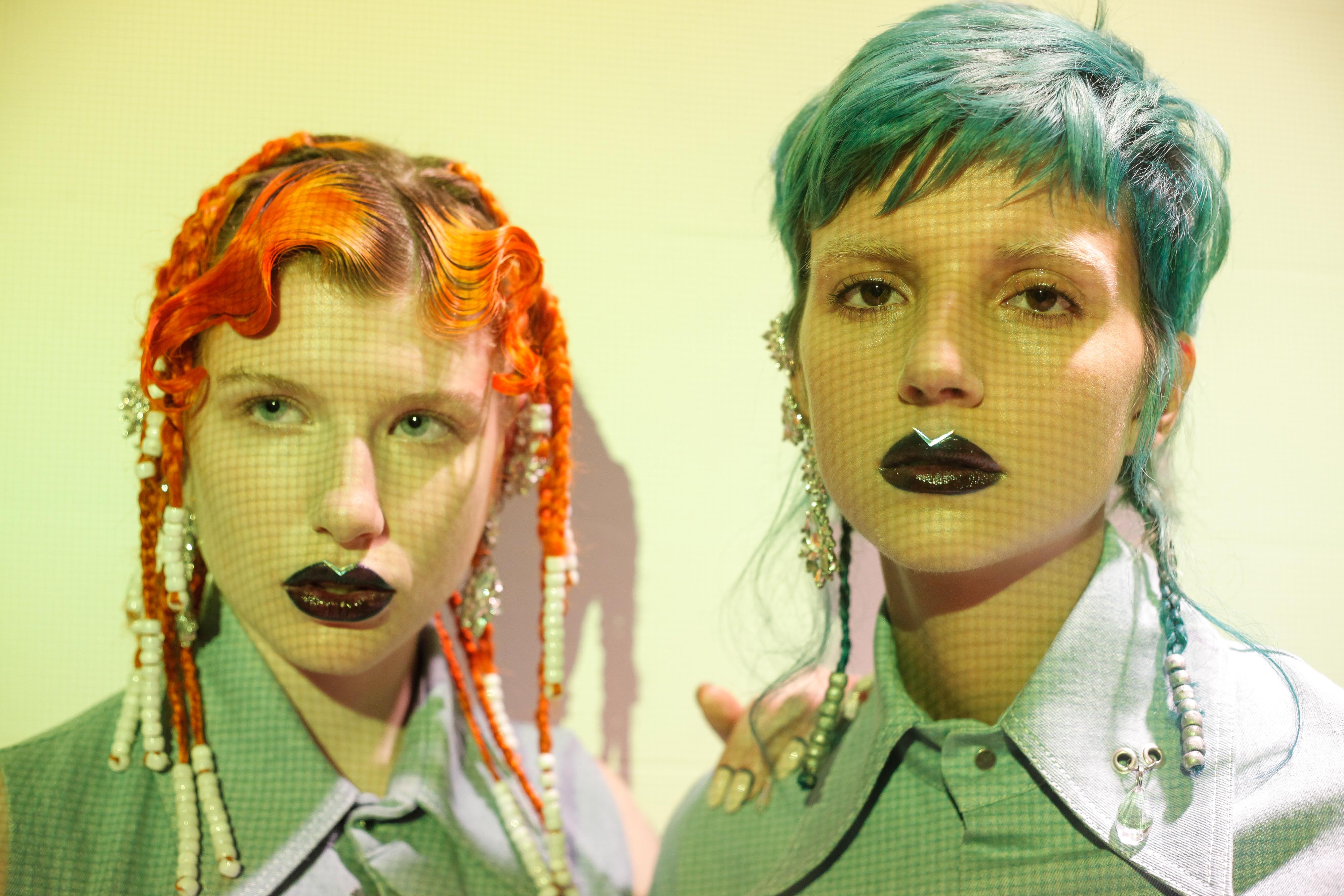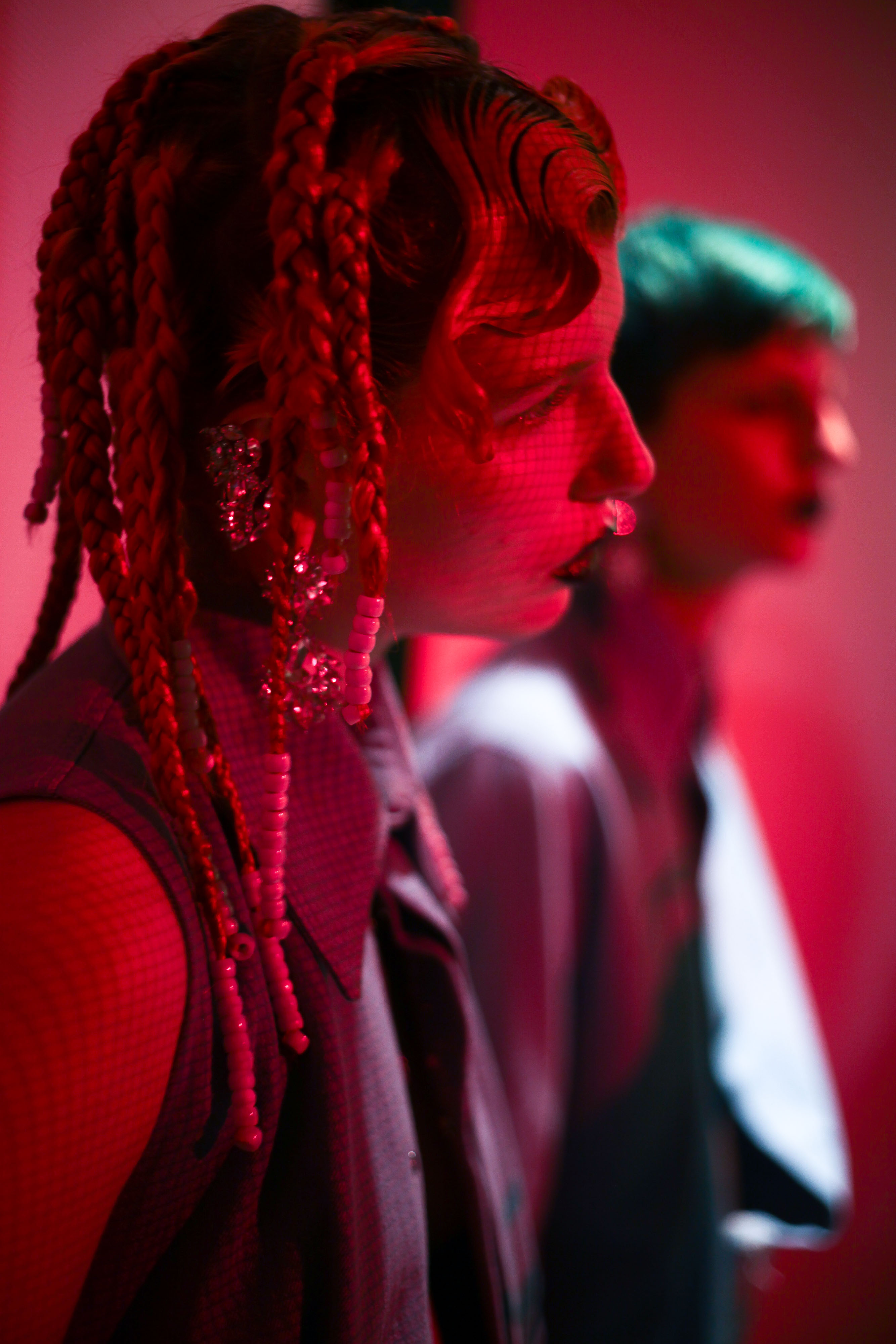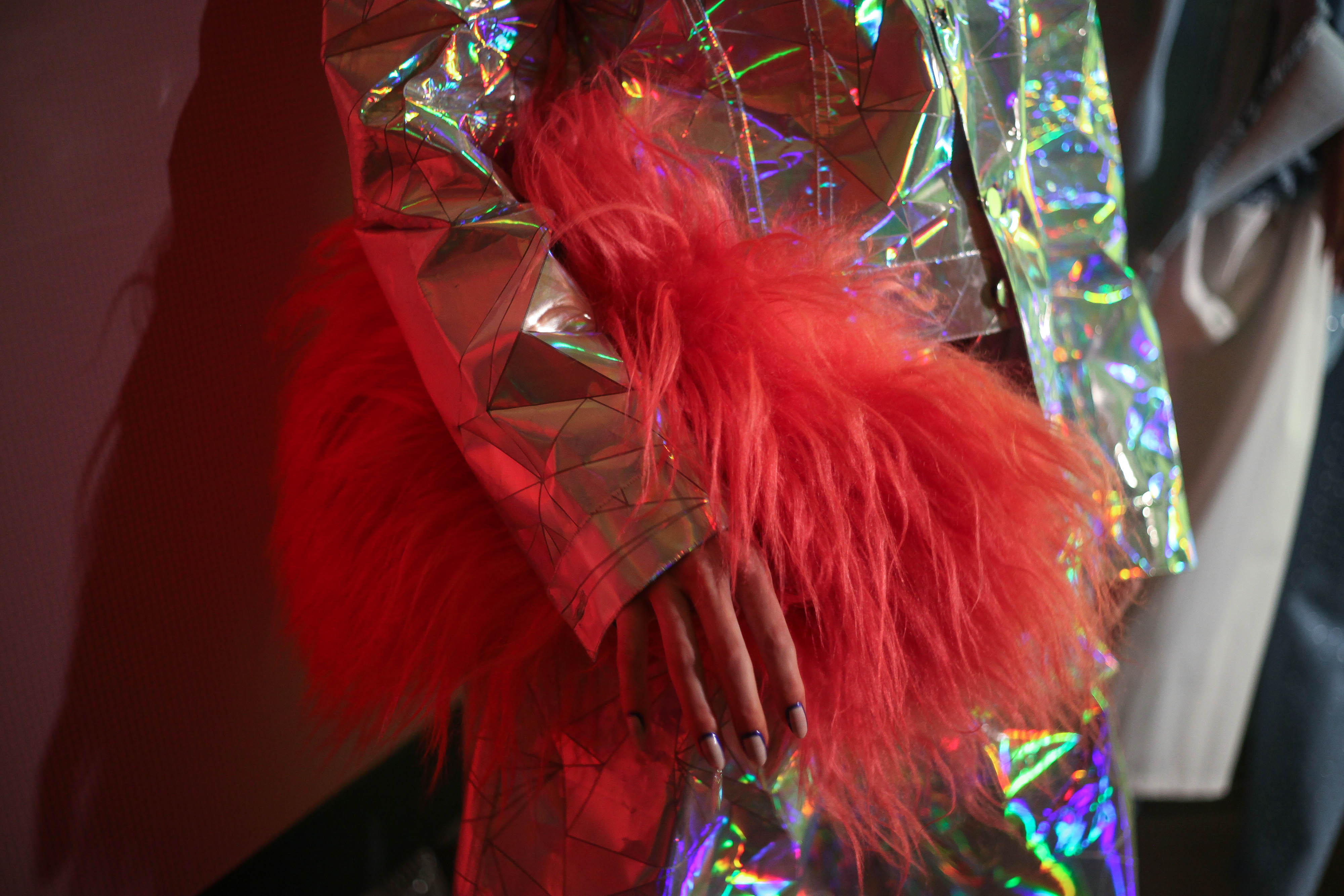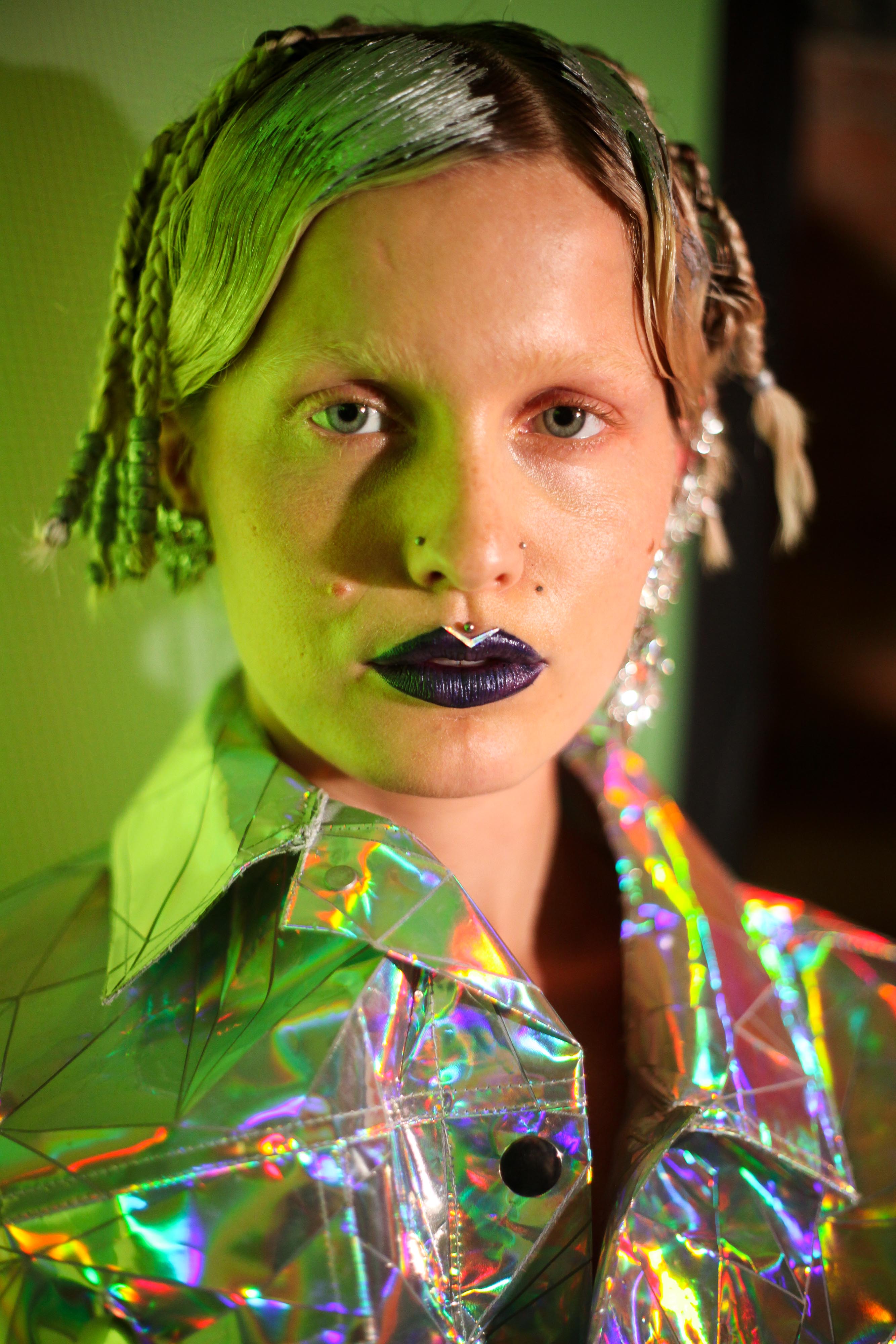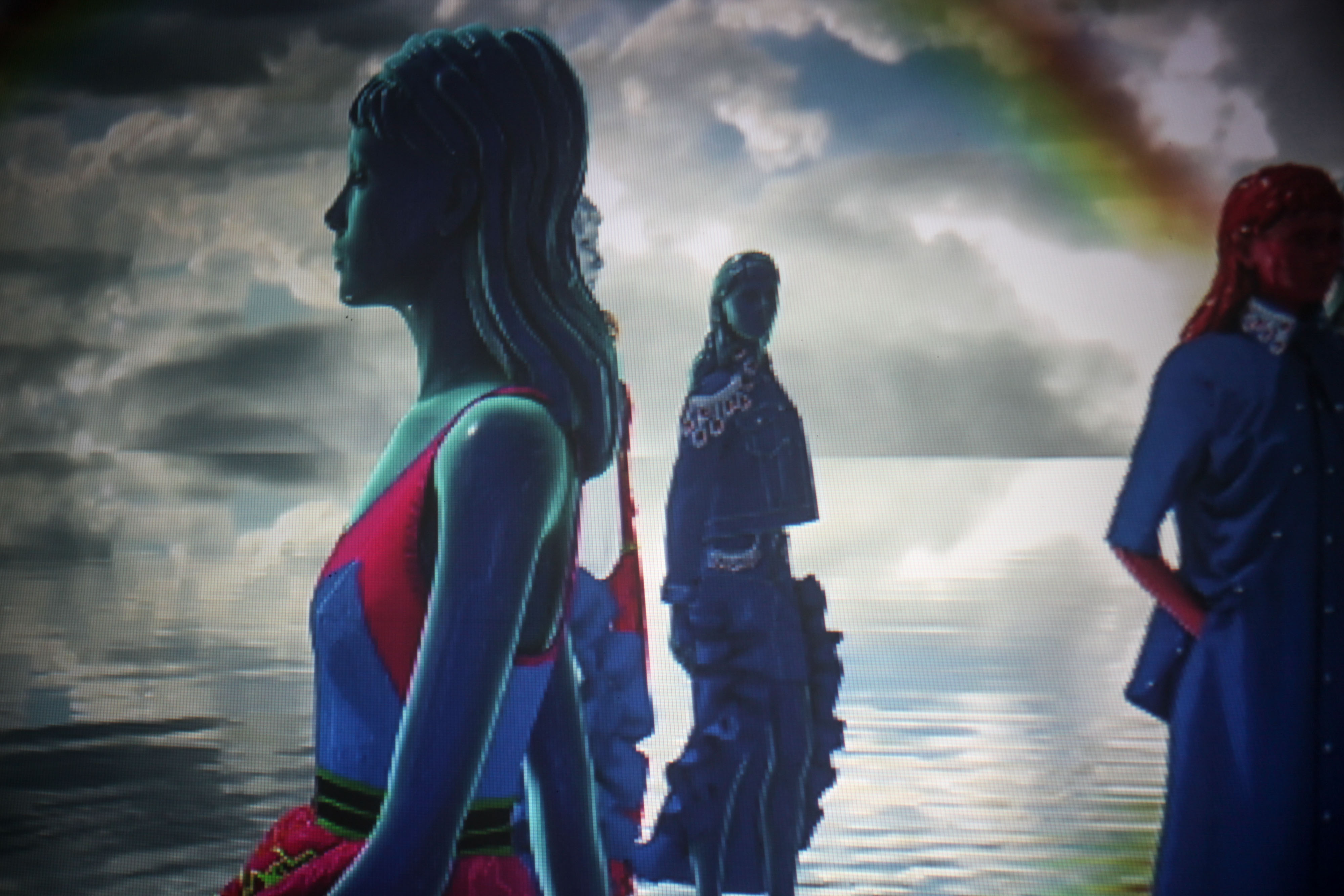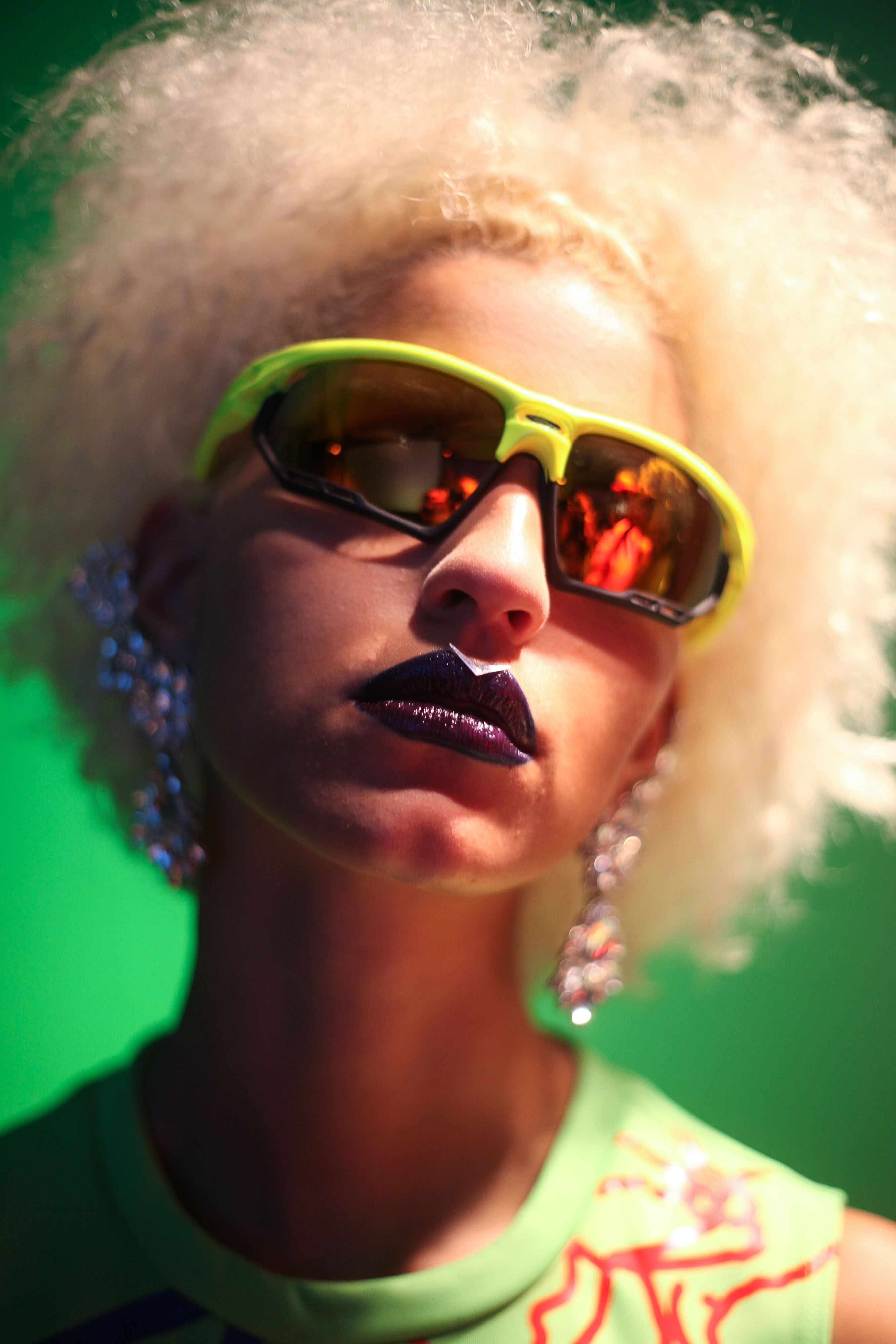 This season's Fyodor Golan collection was one of forward thinking and indeed, thinking outside the box. For this season, not only was it the overall experience of the collection, which was viewed by the audience through CGI's screens and heard from headphones within the venue, but also the creation of the collection itself, which, instead of using the traditional design methods of toiling and sketching, was created using CGI and avatar representation, in partnership with Miximaliste, a tech brand which harnesses the use of 3D simulated content in order to minimize making and distribution costs, creating affordable clothing through a new way of design.
Indeed, the overall collection was one that was an unconventional and untraditional, standing out against the ready-to-wear that has been found through fashion week – the pieces of the collection blurred the lines between reality and technology, with popping bright luminous tones against metallic and embellished denim – a collection of raw energy, of fierce temperament that played with both the ideas of futurism and sci-fi fashion, whispering a punkish-confidence that punk designers would be proud of.
Fyodor Golan has marked the future for designers and has indeed showed us what is possible to do with the design process and even how it can be adapted to benefit the fashion business in terms of cost and making. In ten years time, will this be the 'norm' for ready-to-wear designers when it comes to show season? Fyodor Golan, showing what the future holds for design.
Images by Georgia Sillitoe