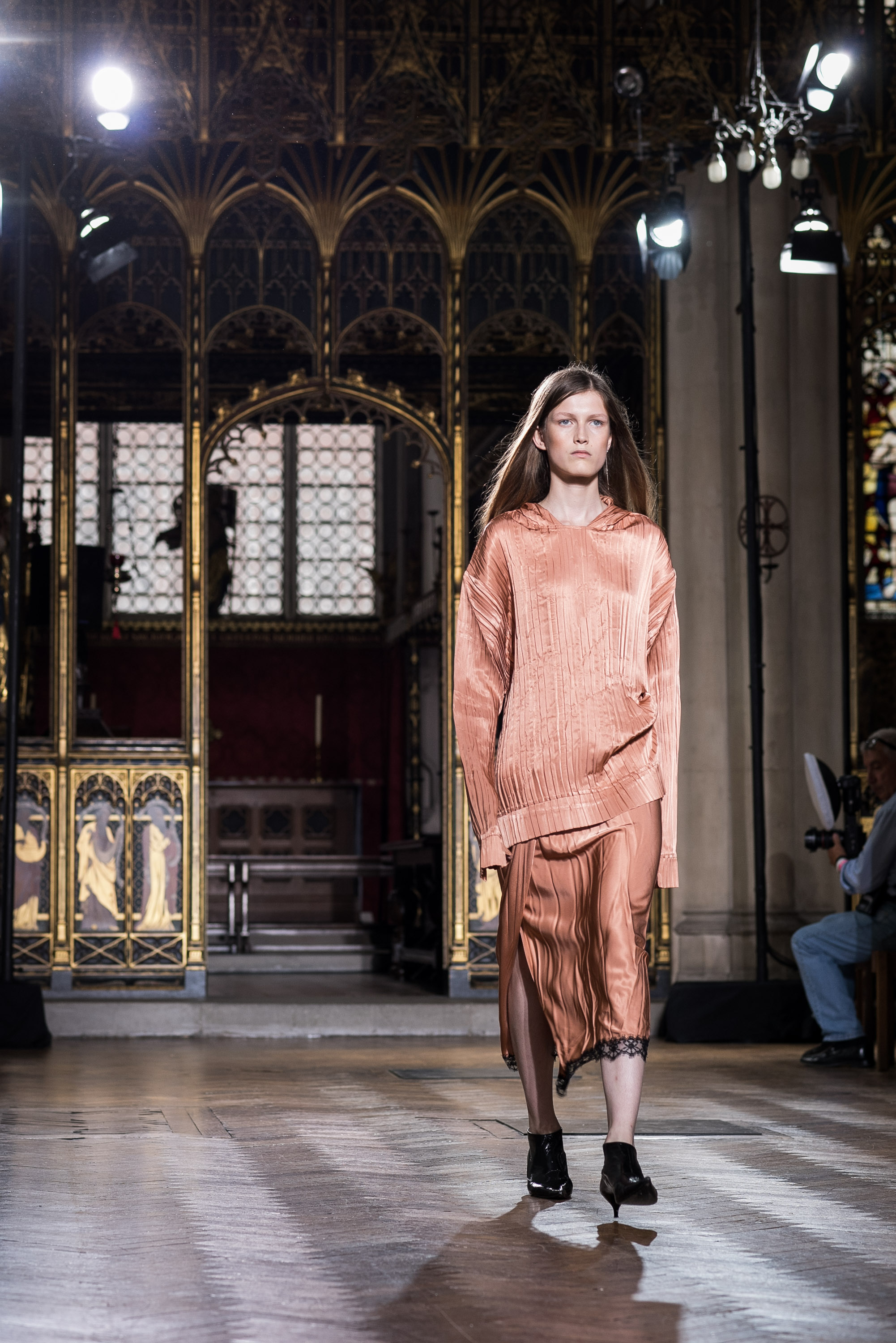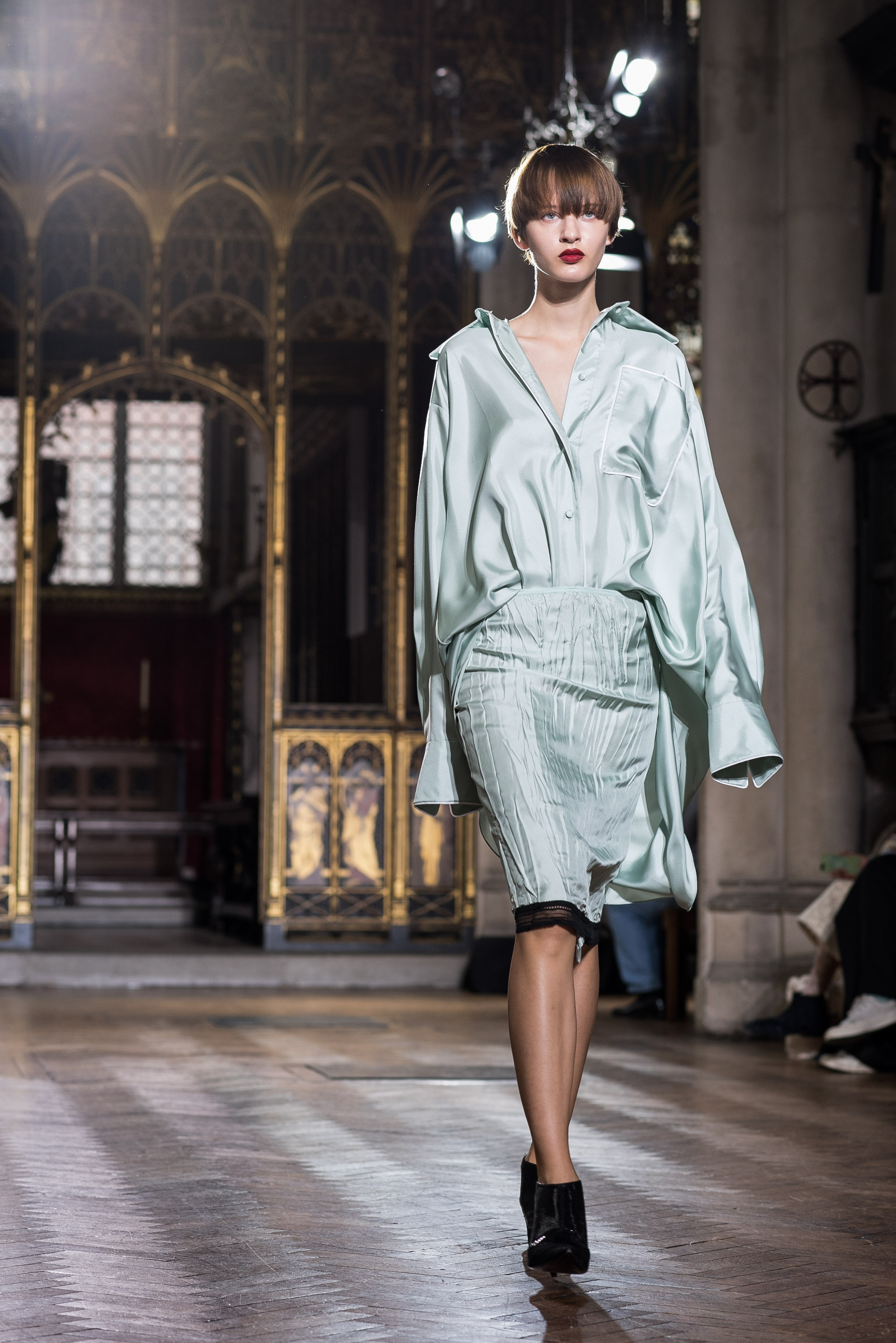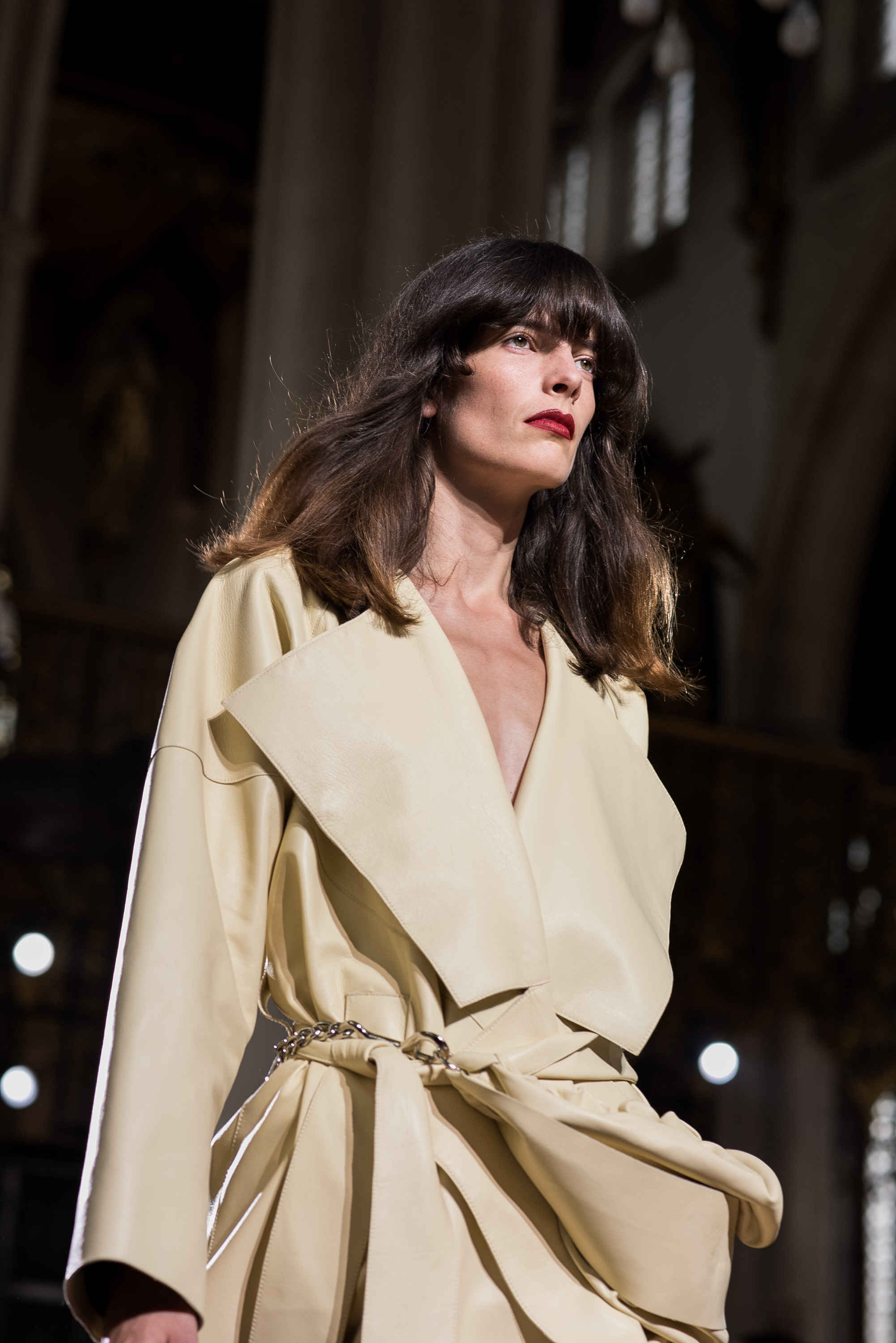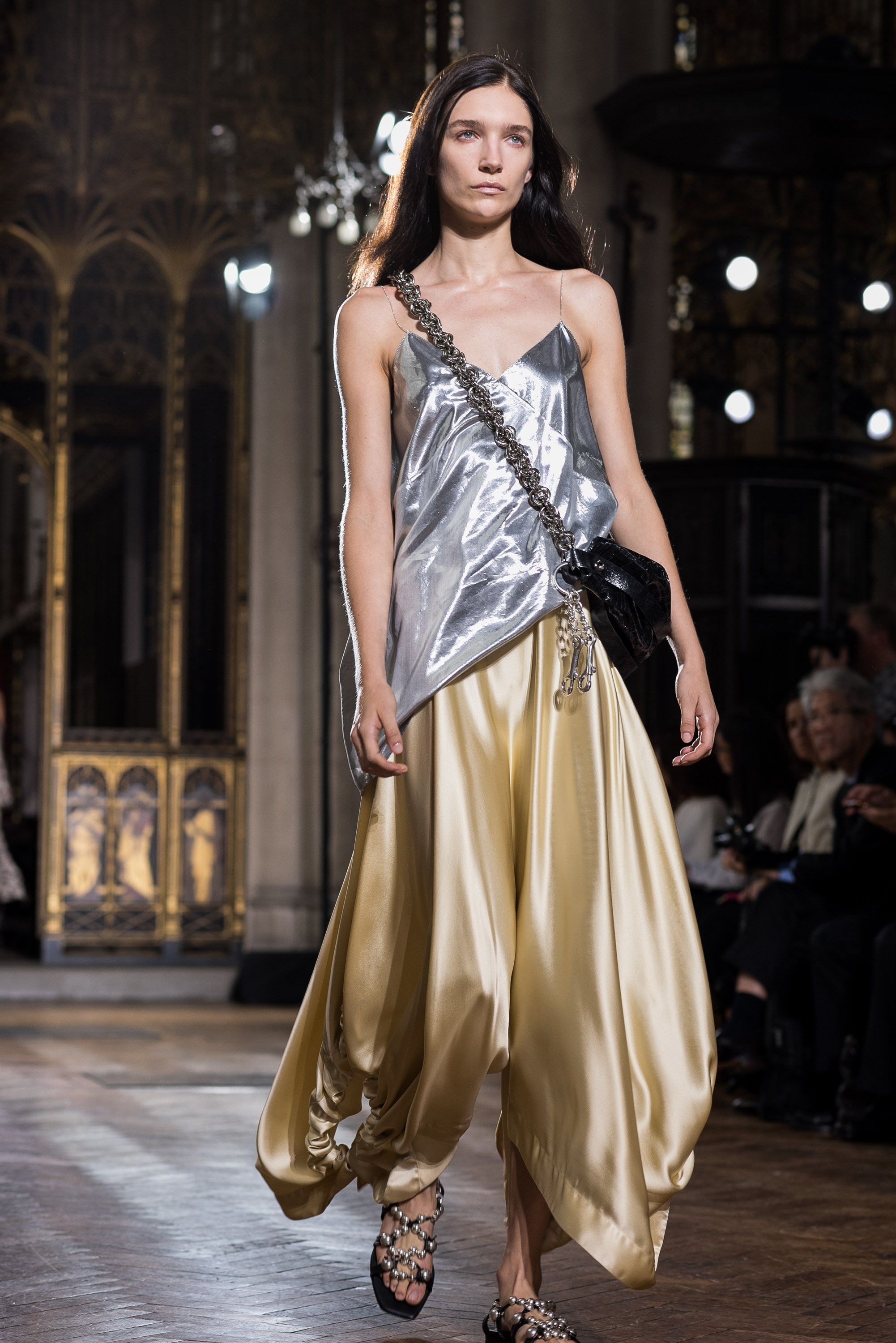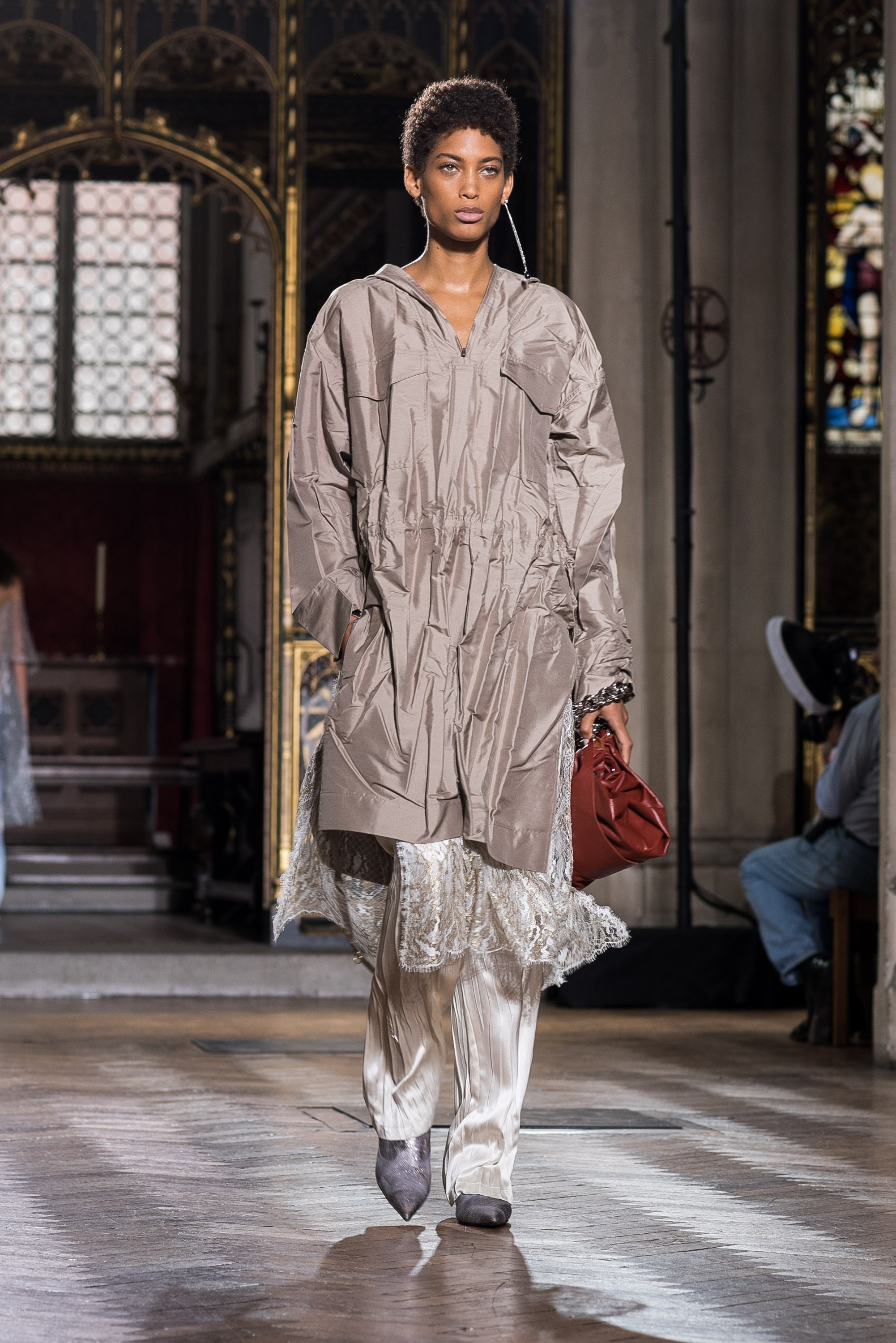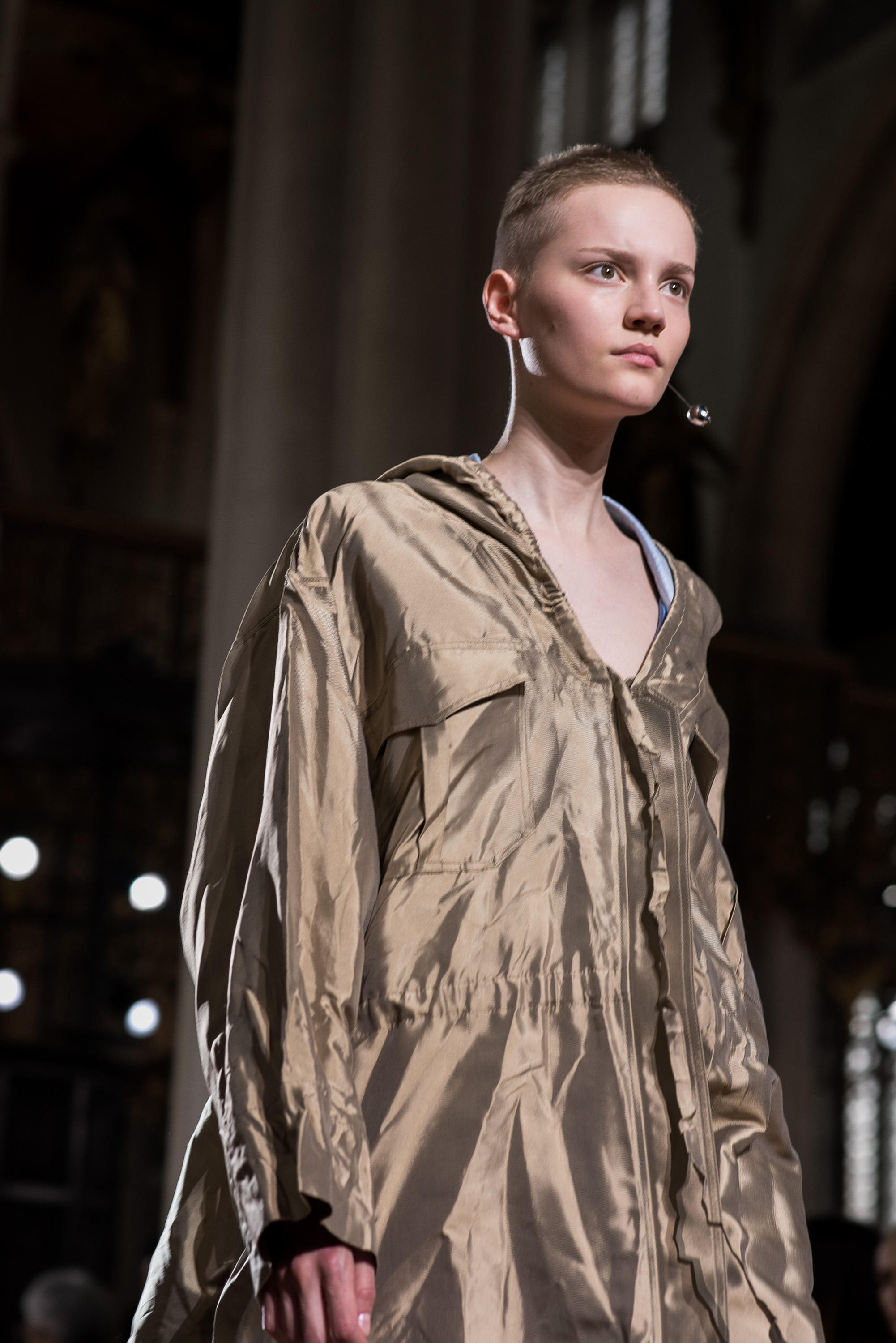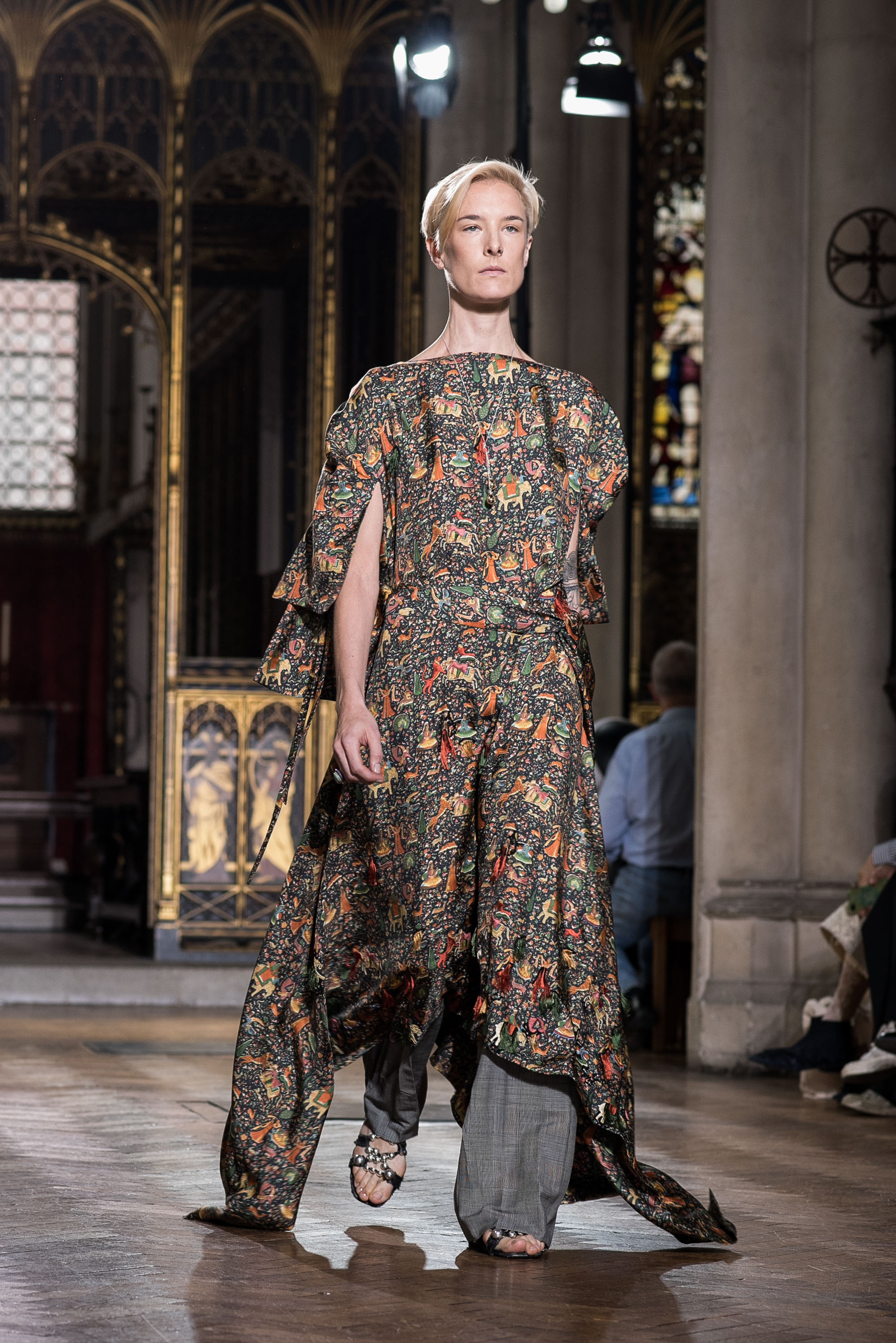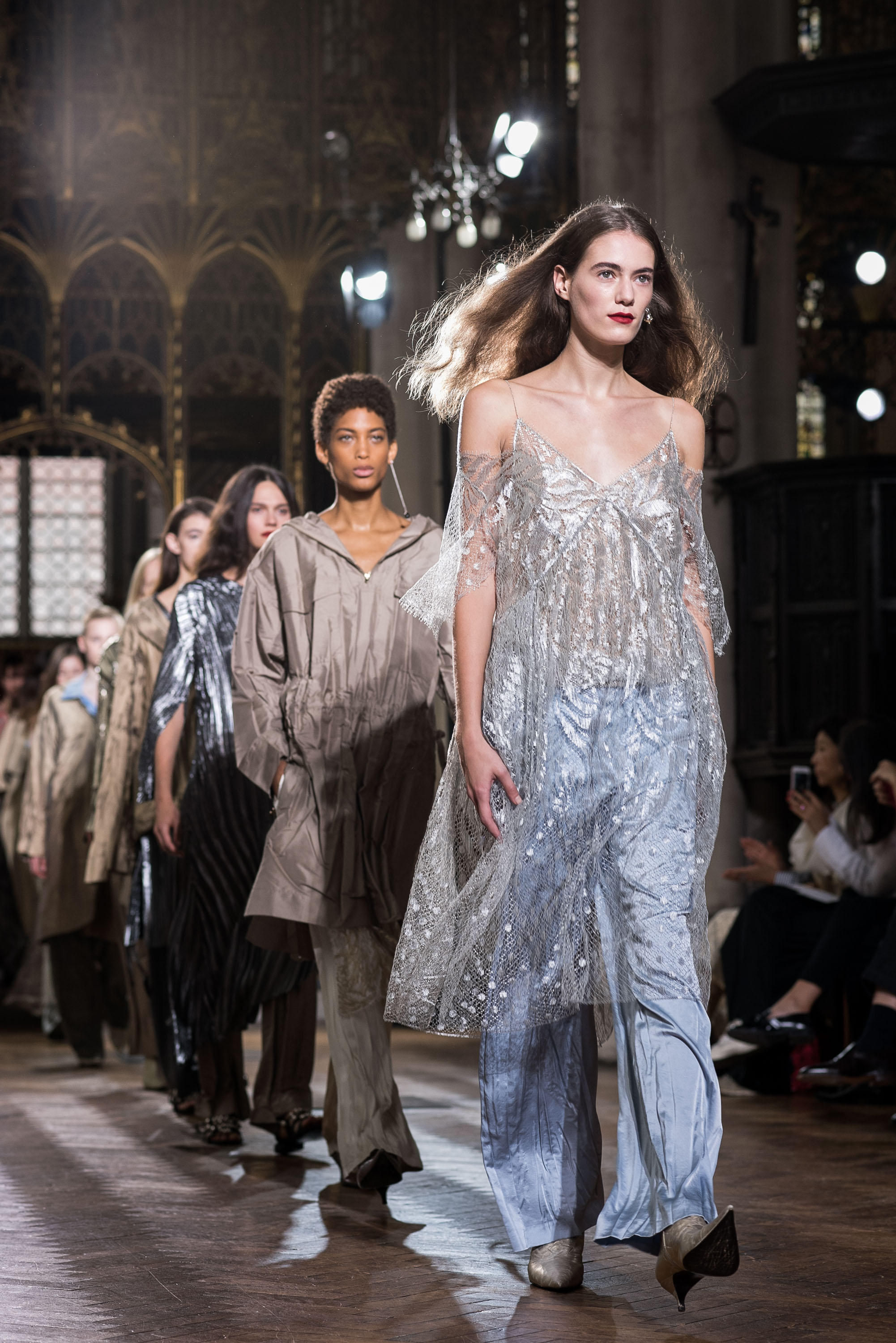 Set in St Cyprian's Church, natural light shining through leering stain glassed windows, stale incense burning through the vacant building, the fashion crowd sat on rickety church chairs, patiently awaiting Sharon Wauchob's collection of intelligent juxtaposition of femininity and power.
As the sounds of Andy Burrows and mode-f thumped through the church's wooden floors and stalls, models stormed the catwalk journey through the crowd, hair remained center parted and fearless, whilst donning pieces of feminine elegance – silk shirts and dresses draped across the body combined with lace and ankle boots, pinstriped work-wear trousers paired with embellished mesh, oversized silk trench coats matched with relaxed cotton poplin pants – it was a collection of elegance, the kind of elegance that is only found in the streets of Rue du Parc Royal in Paris. Indeed, the Wauchob woman was a mixture of chic rock and roll, an epitome of confidence, unafraid to stroll the streets in the morning for coffee, in her pajama pants and silk-cami dress.  The collection was indeed one of the perfect spring/summer wardrobe – staple pieces made of incredible craftsmanship and care, a beautiful partnership with luxury artist jeweler Faberge, with the jeweler creating a capsule collection of pendants and pins that constructed and deconstructed the iconic Faberge egg.
Indeed, Wauchob's collection is a perfect for the modern day woman, a "cool girl" collection that is fierce yet feminine, ideal for the streets of London in the spring/summer season.
Words by jasmine Banbury
Images by Andrew Gough