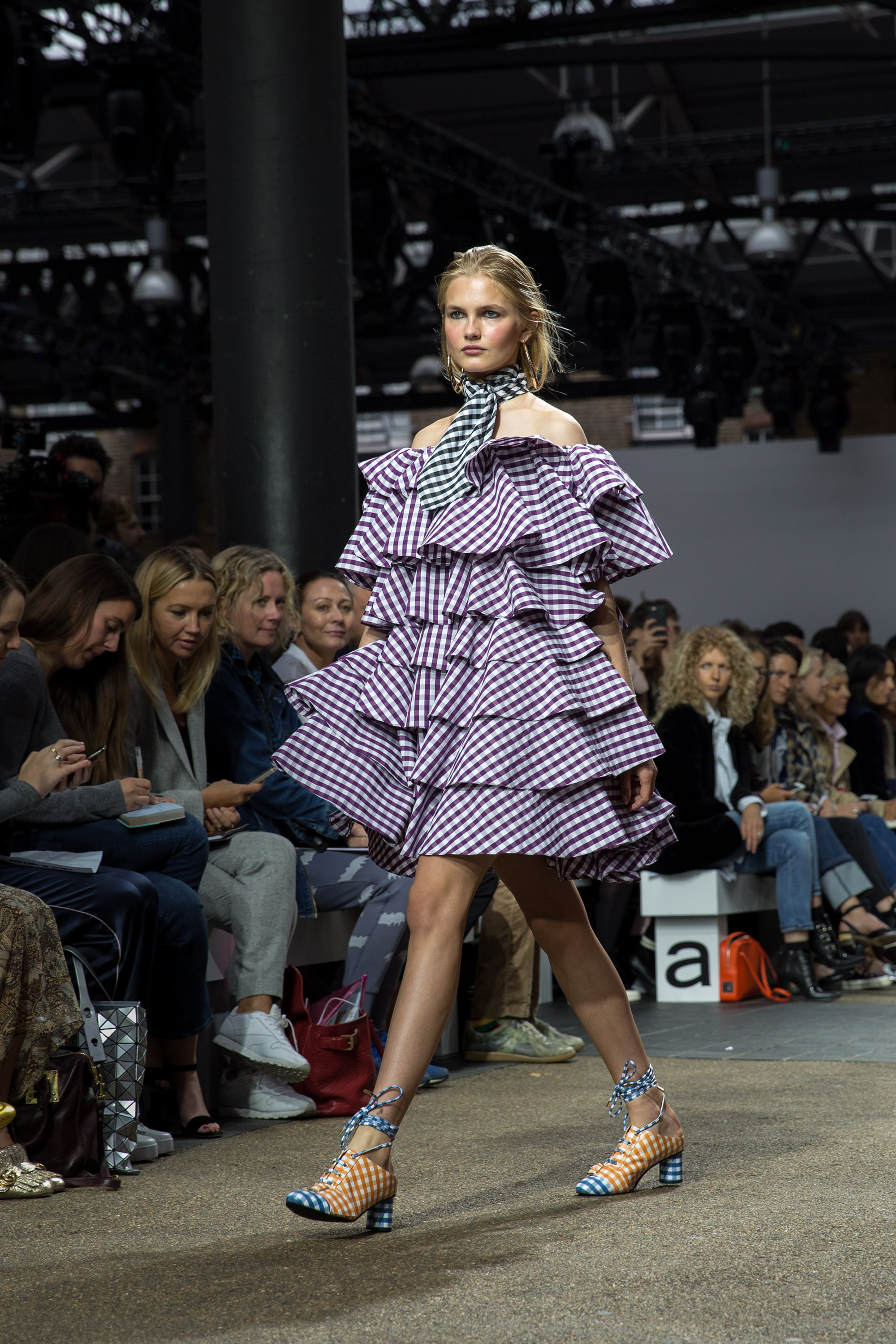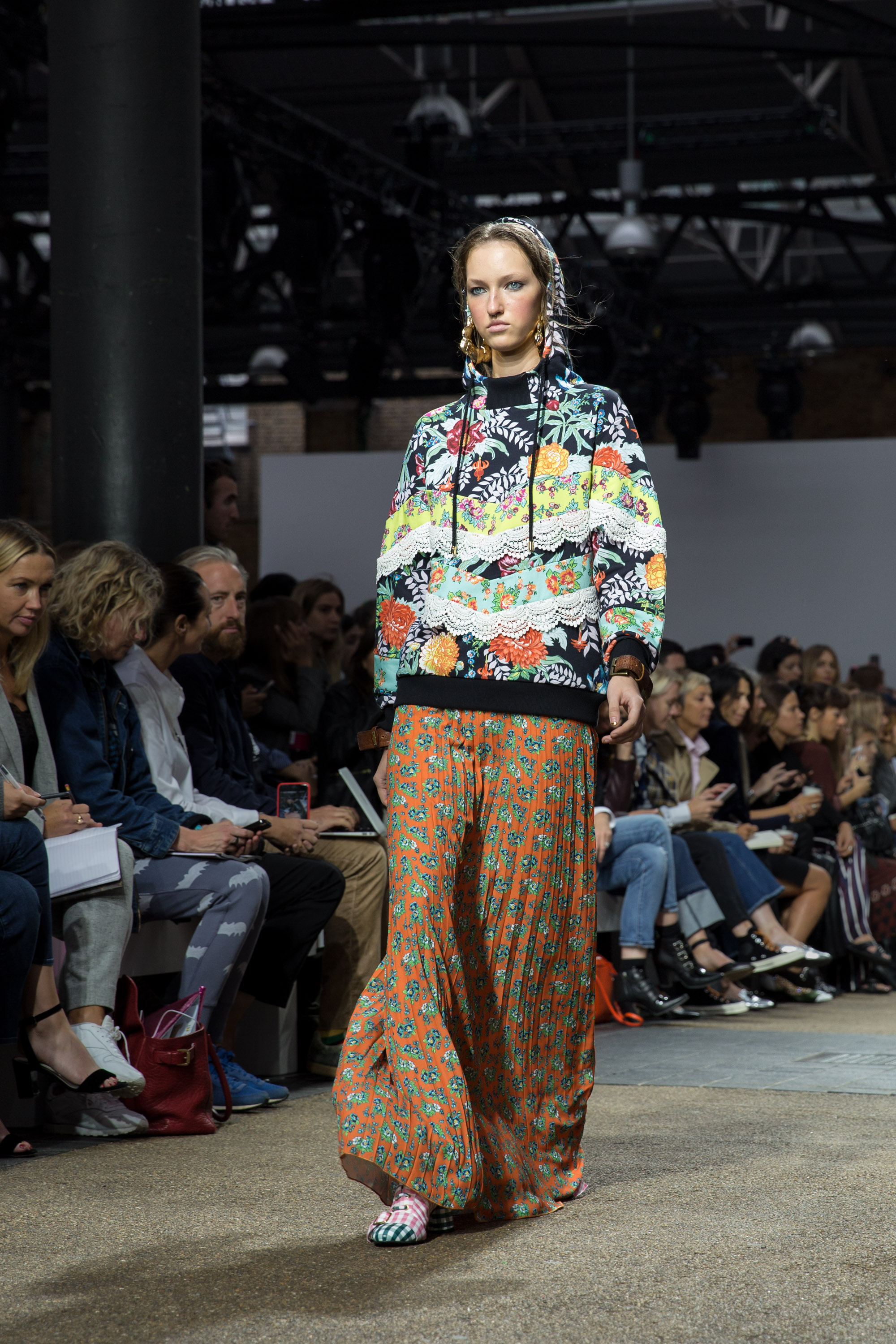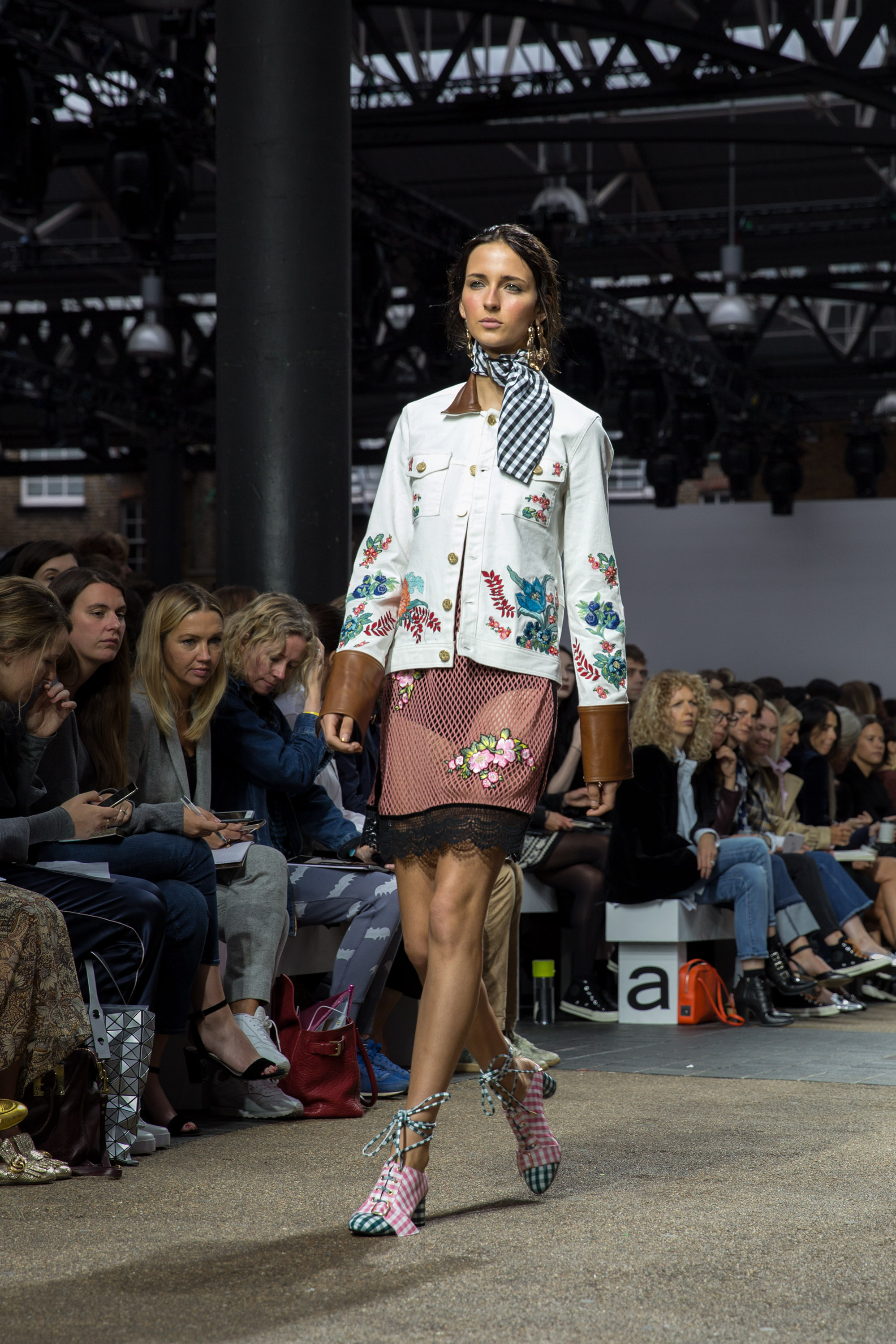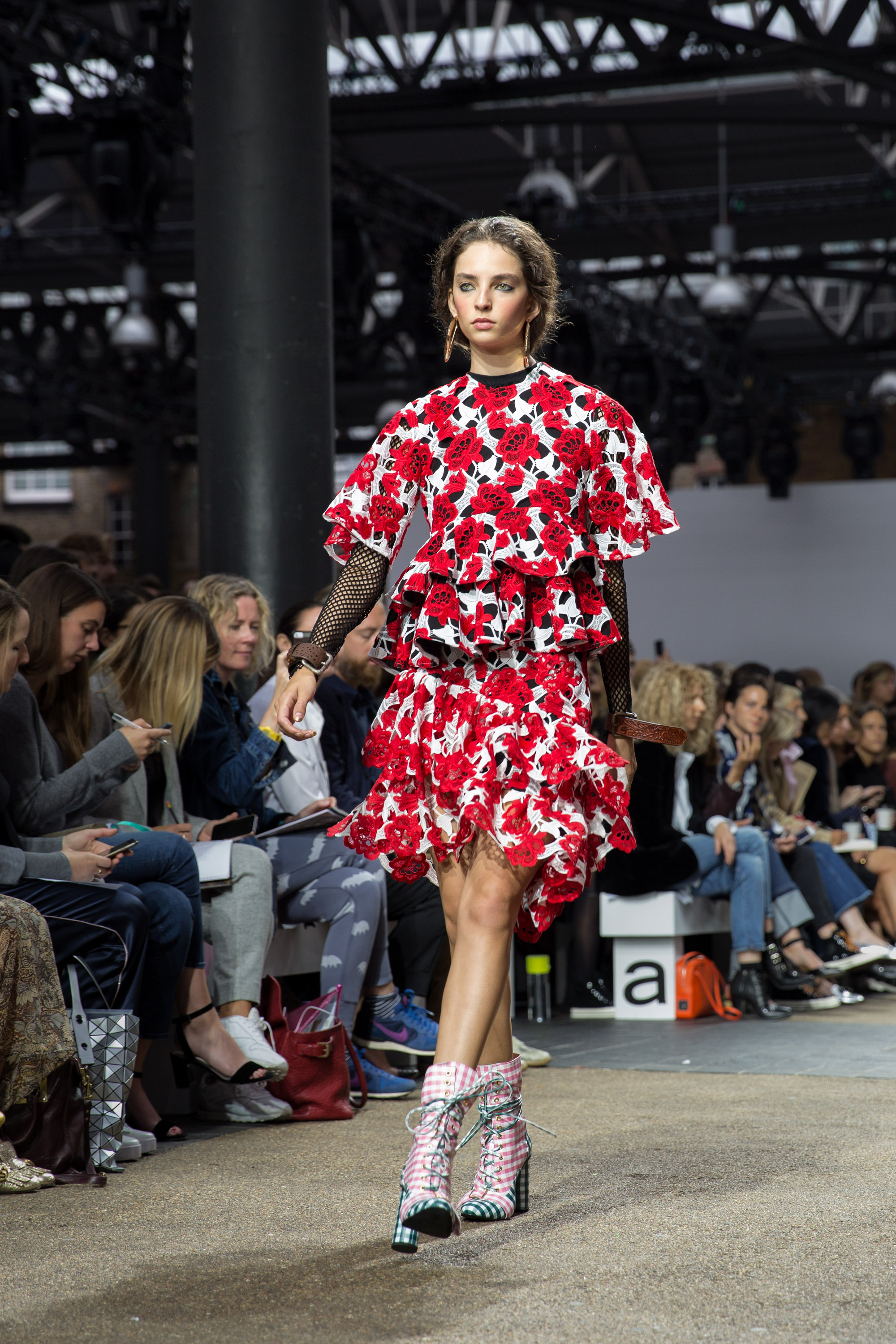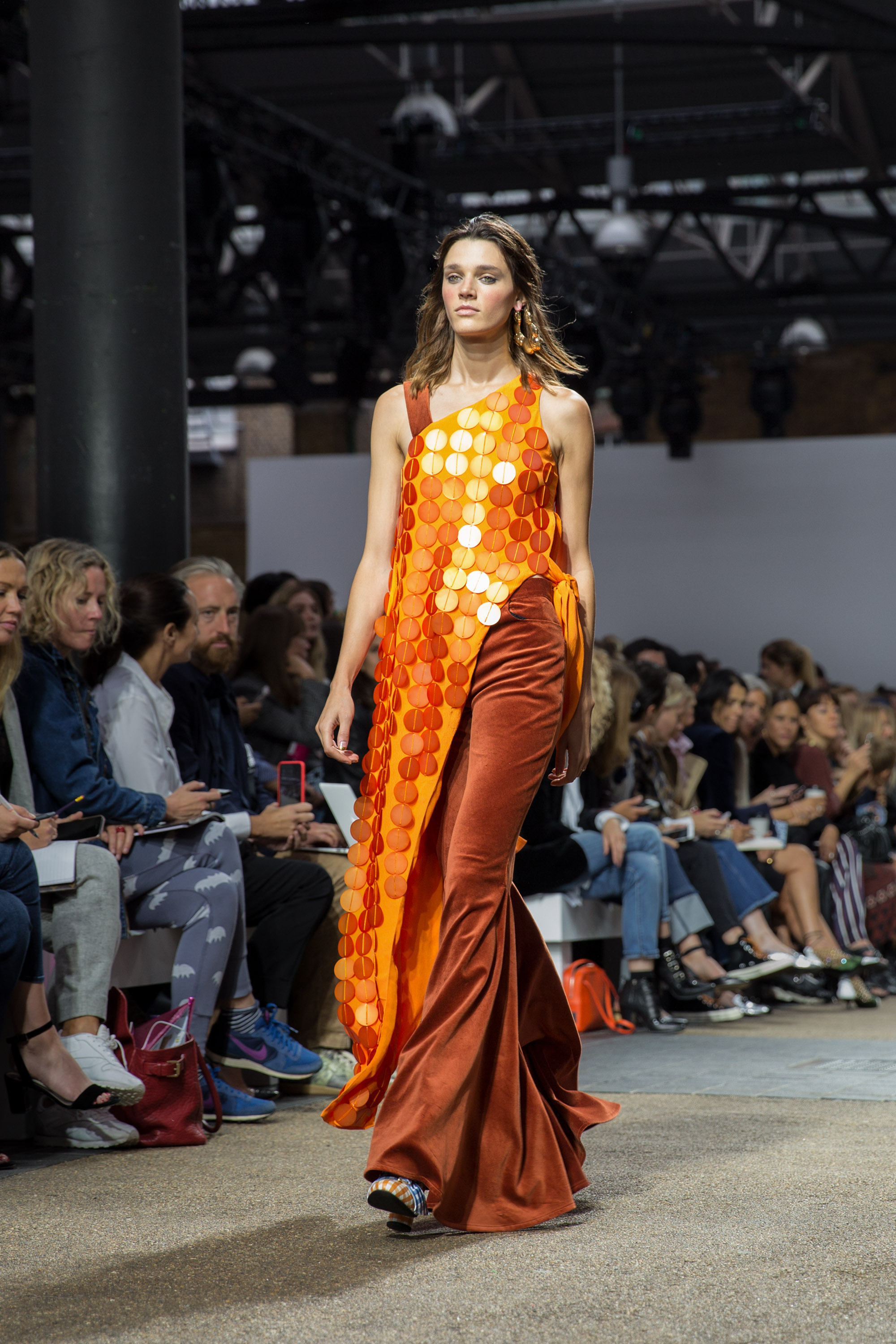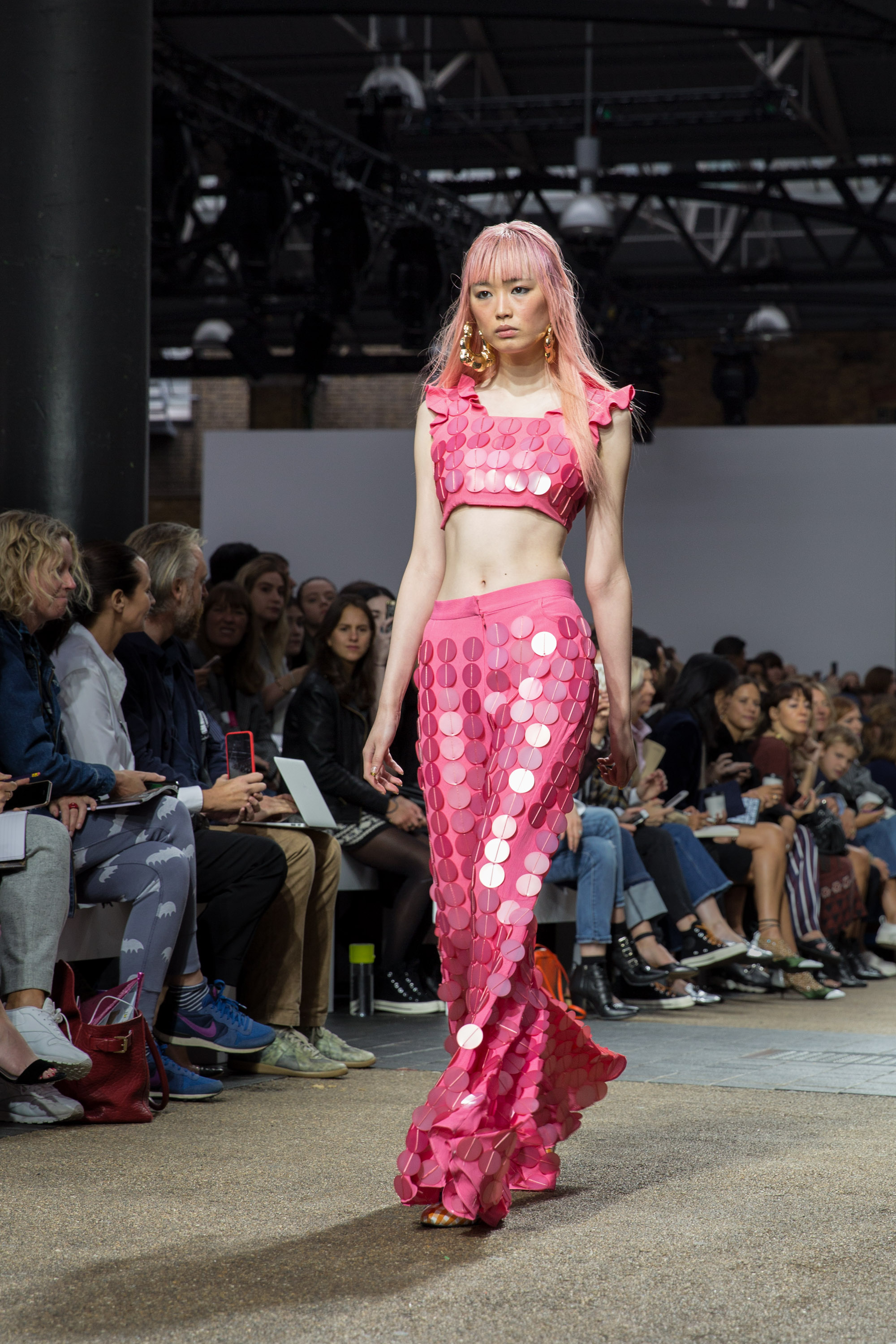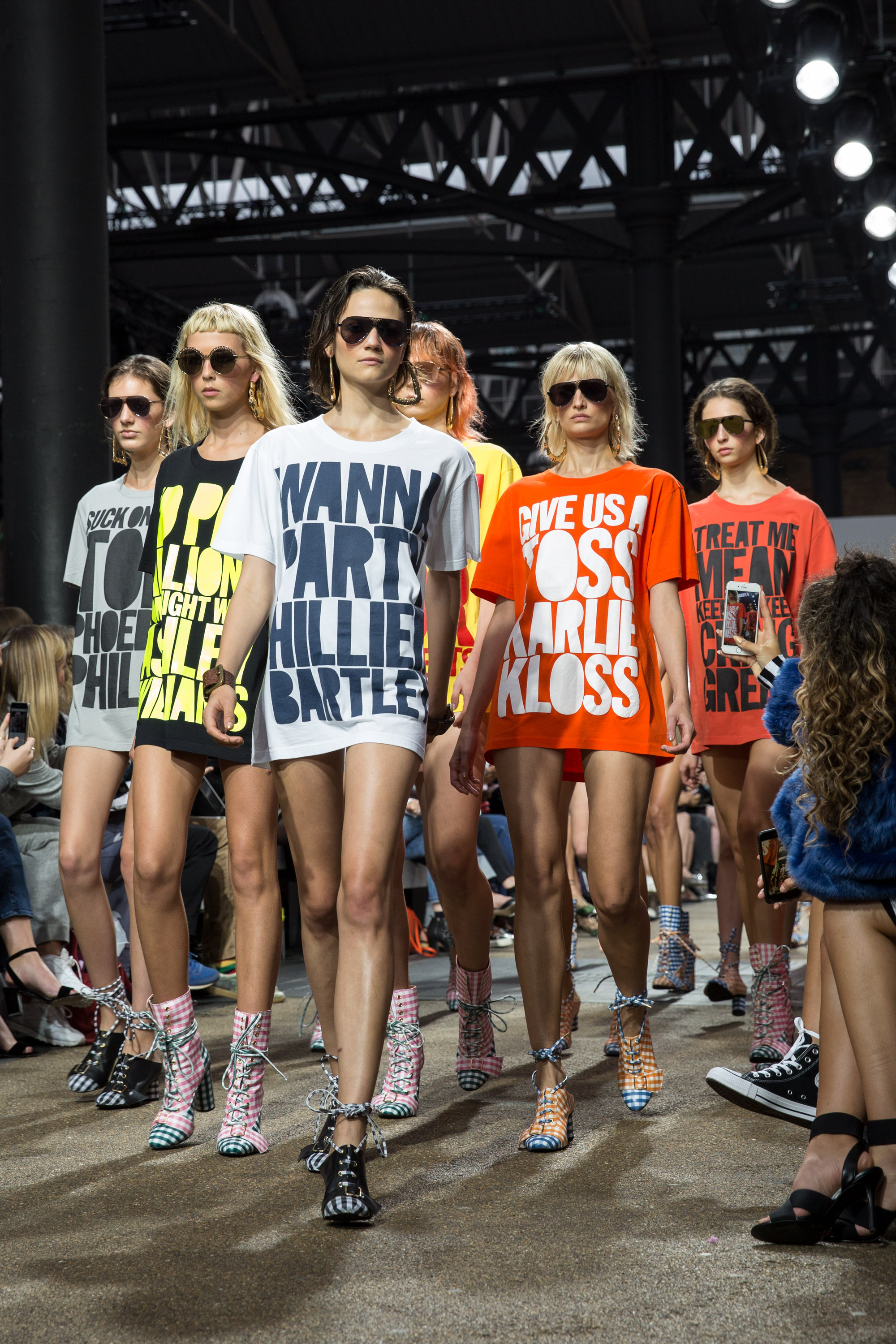 I met House of Holland designer Henry Holland once (not counting the time I followed him on the underground, or the multiple times I've stood near him and stared at him at his shows). It was in his native Manchester and I was a bottle or two of Prosecco down, which might be why I trapped him coming out of the loo and found "OH I HAVE LOVED YOU SINCE GARETH PUGH WORE YOUR 'GET YOUR FREAK ON FOR GILES DEACON' TEE AT HIS SHOW AND GILES WORE 'UHU GARETH PUGH' AT HIS" bursting from my mouth. Followed by asking for a hug.
Holland's slogan 'Fashion Groupies' tees are what put him on the map, yet his is sense of humour is what kept him in the critics favour. Holland wore a tee ironically proclaiming himself a 'ONE TRICK PONY' to his AW07 show, and indeed for a couple of seasons Holland repeated his formula of latest it-person + dirty rhyme on a tee, shrewdly retiring the look as Primark brought out their version. Ten years later, the tees are back for SS17 and I am glad to see them arrive to a new generation who will save to buy them, just as I did aged 16.
SS17 was a celebration of all things House of Holland; neon ginghams, purple floral prints, lots of lace trim. Heavy knits were a welcome addition, as were a pair of high-waist brown leather flares. Your boyfriend won't be seen with you wearing them but you'll definitely want them, I promise. The pink sequinned crop top and flares combo that was the final look was what the Little Mermaid would wear when she'd grown her legs and gone shopping. That is exactly the look you should aim for next spring.
Then the tees arrived and a dozen or so models stormed the catwalk wearing nothing more than shades and a t-shirt. Dedicated to the it-girls (or rather, Insta-girls) of today, Holland's favourite designers, as well as some of his nearest and dearest, the tees read as a who's who of 2016; 'LET'S BREED BELLA HADID', 'SUCK ON MY TOE PHOEBE PHILO', 'I'D PAY MILLIONS FOR A NIGHT WITH ASHLEY WILLIAMS'. Holland sure knows how to hit the zeitgeist right in the G-spot.
Words by Harriet May de Vere
Images by Claudia Rocha