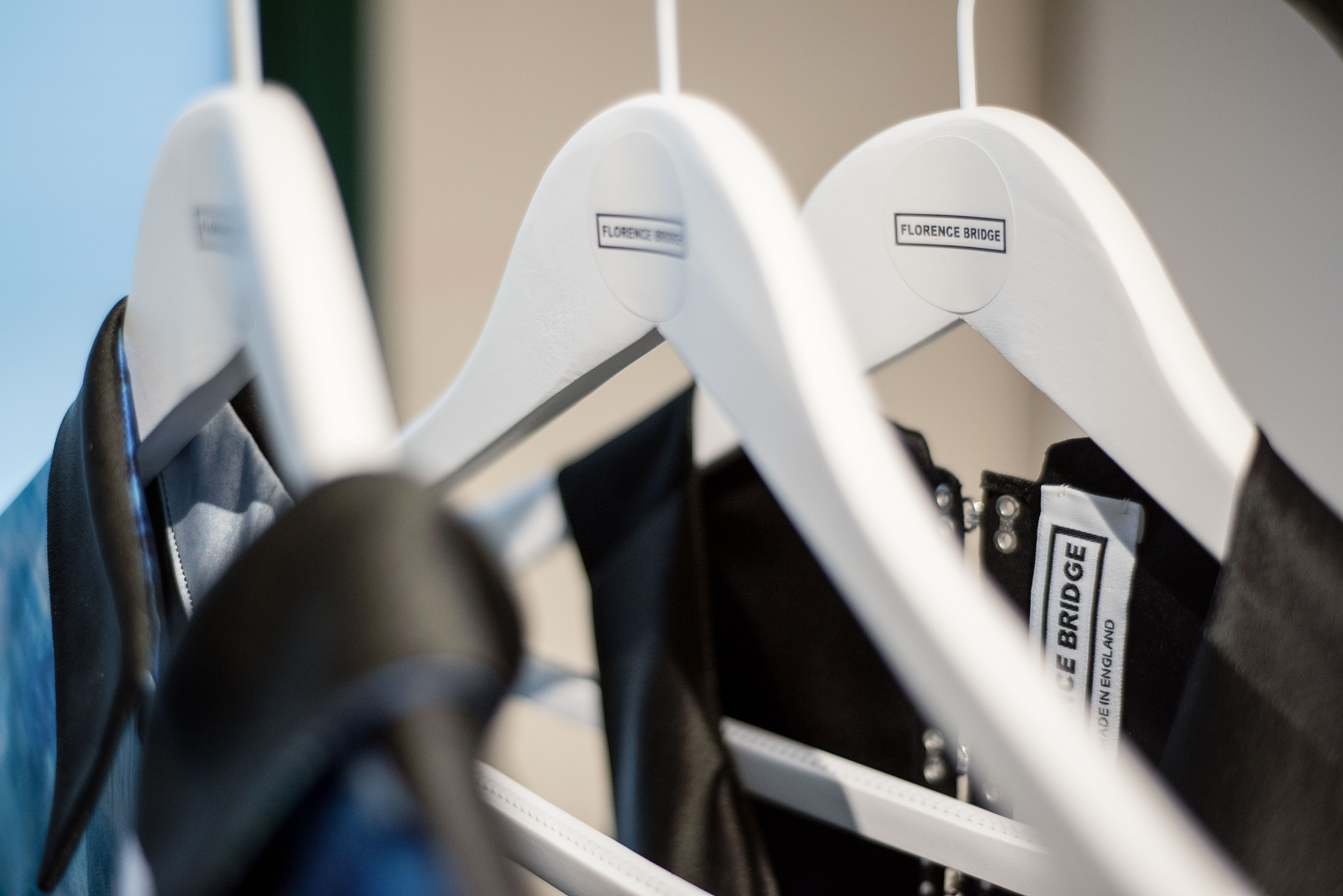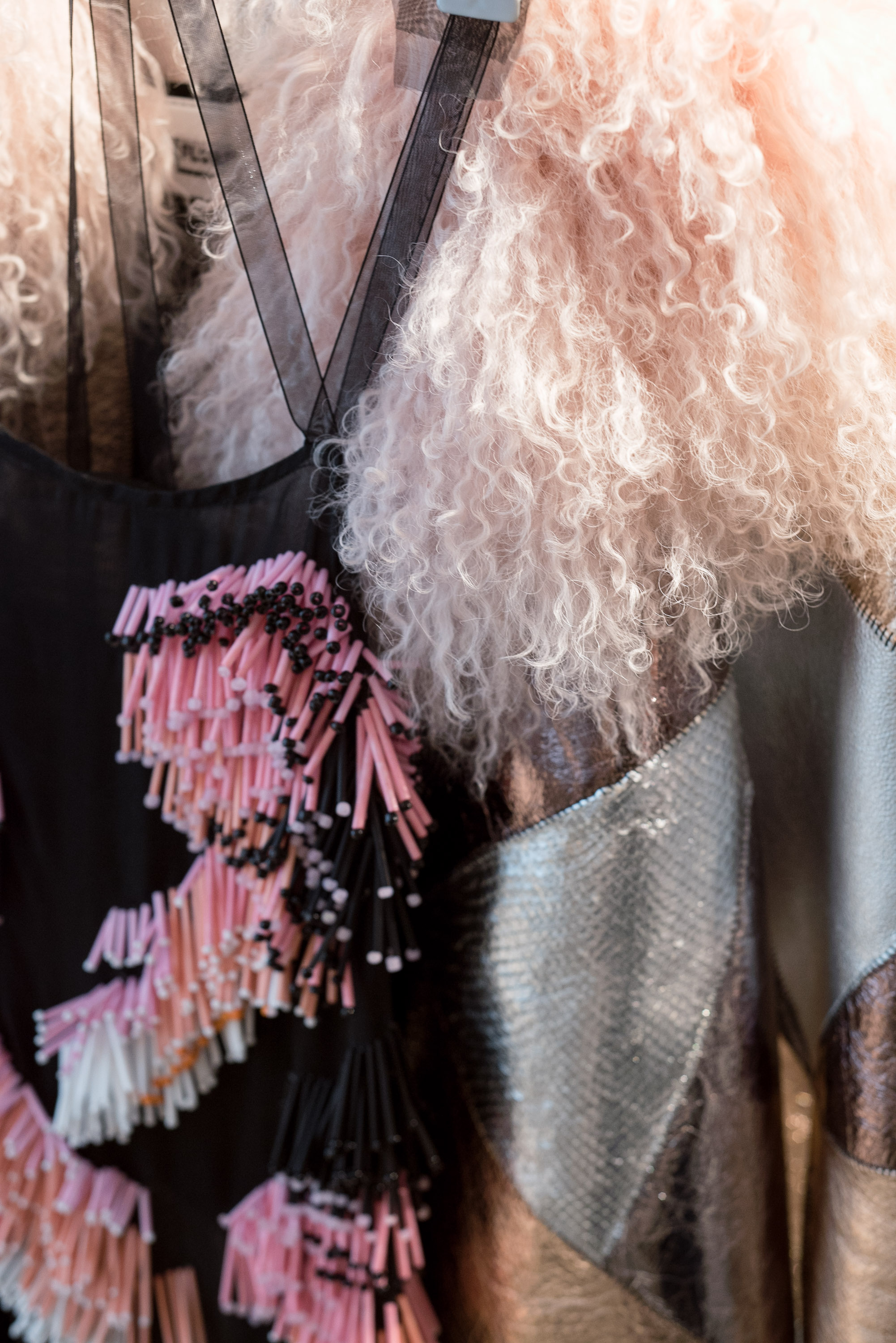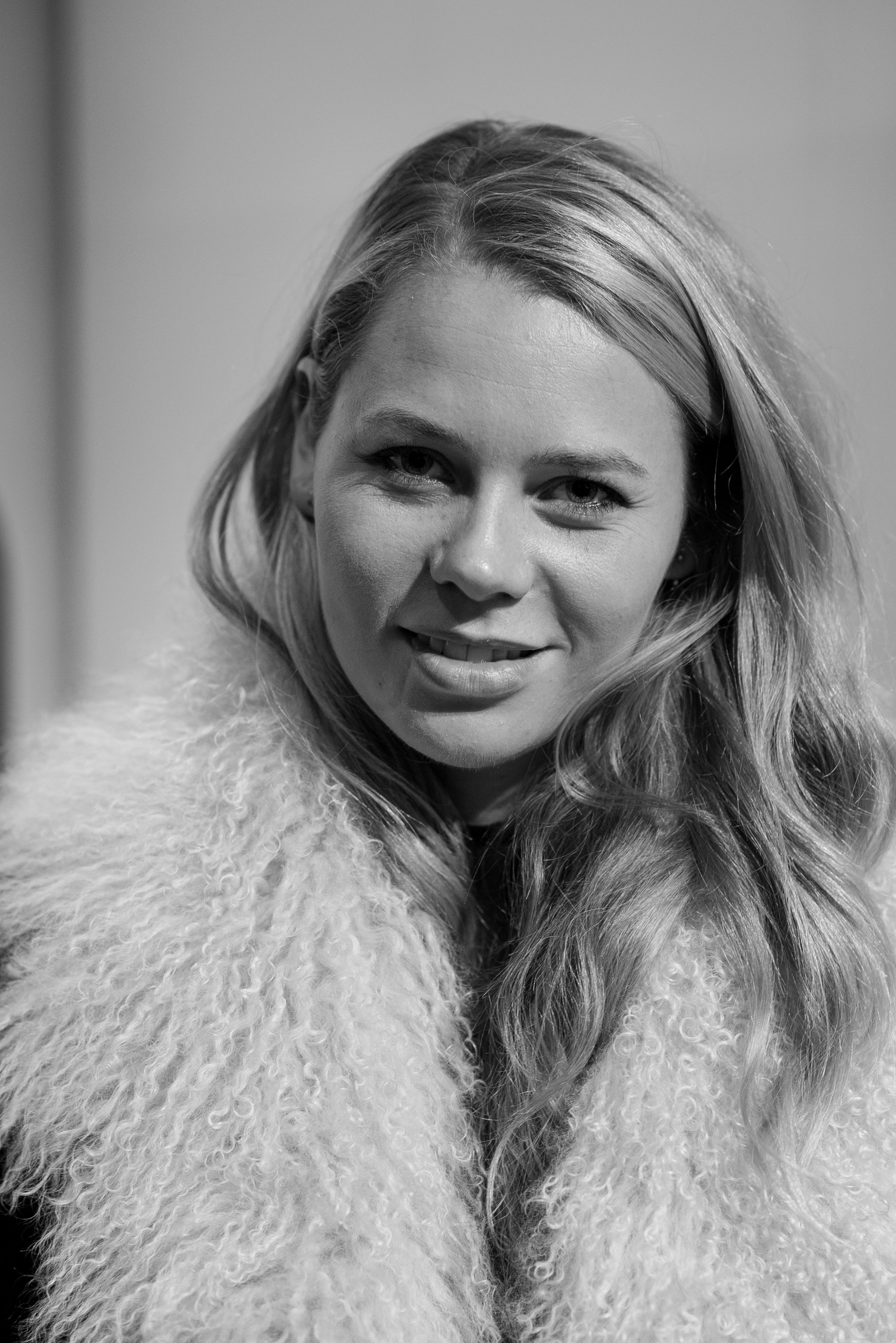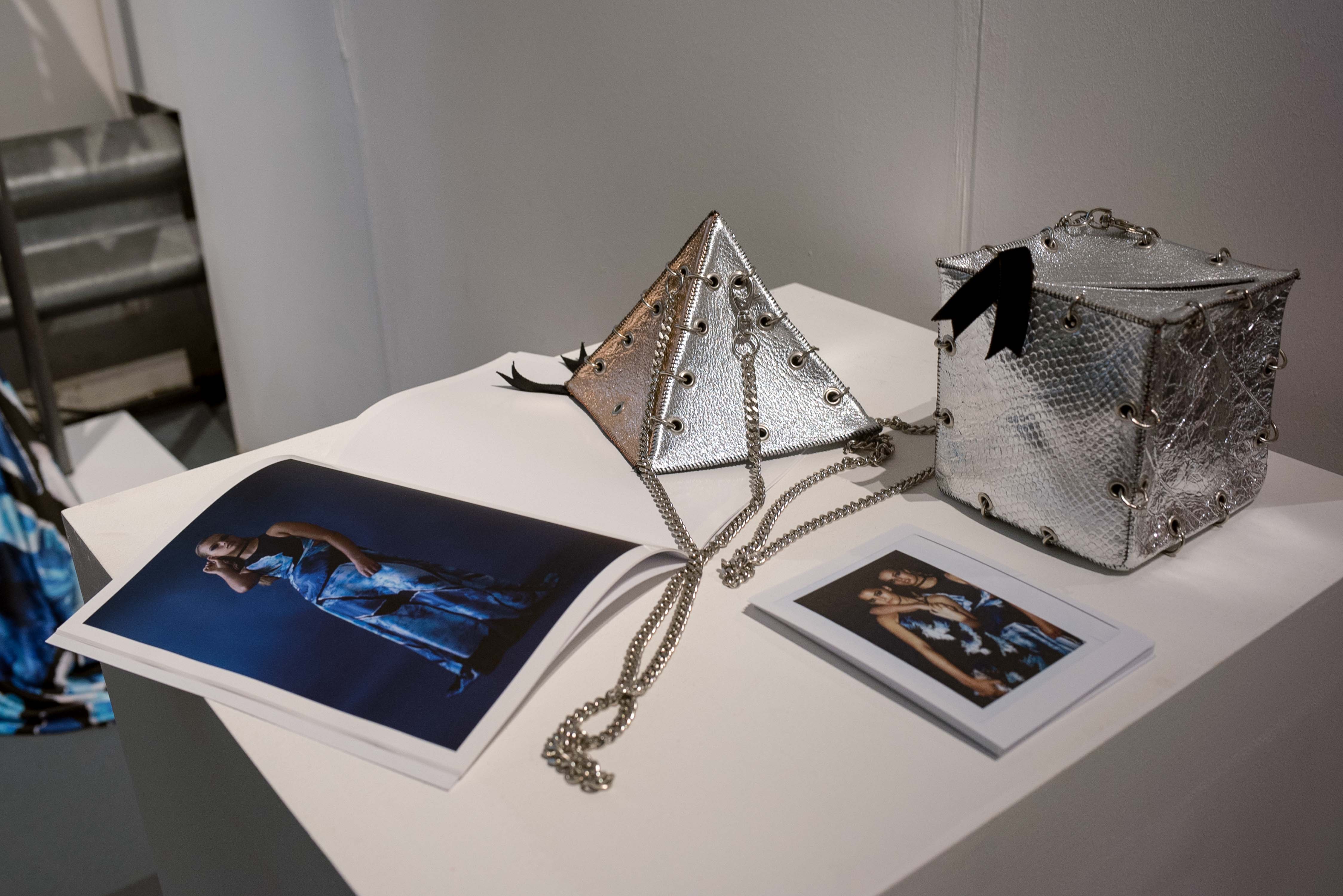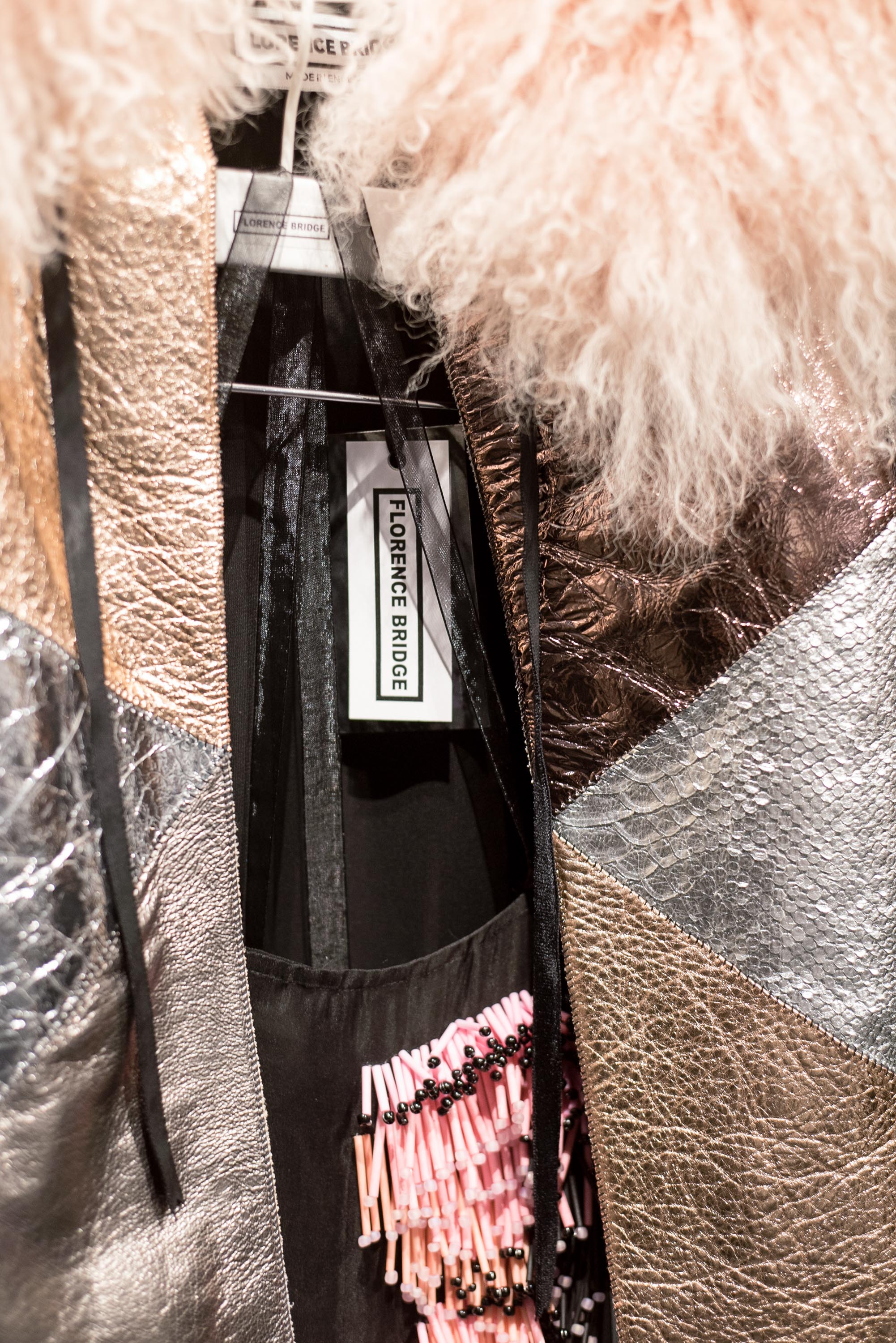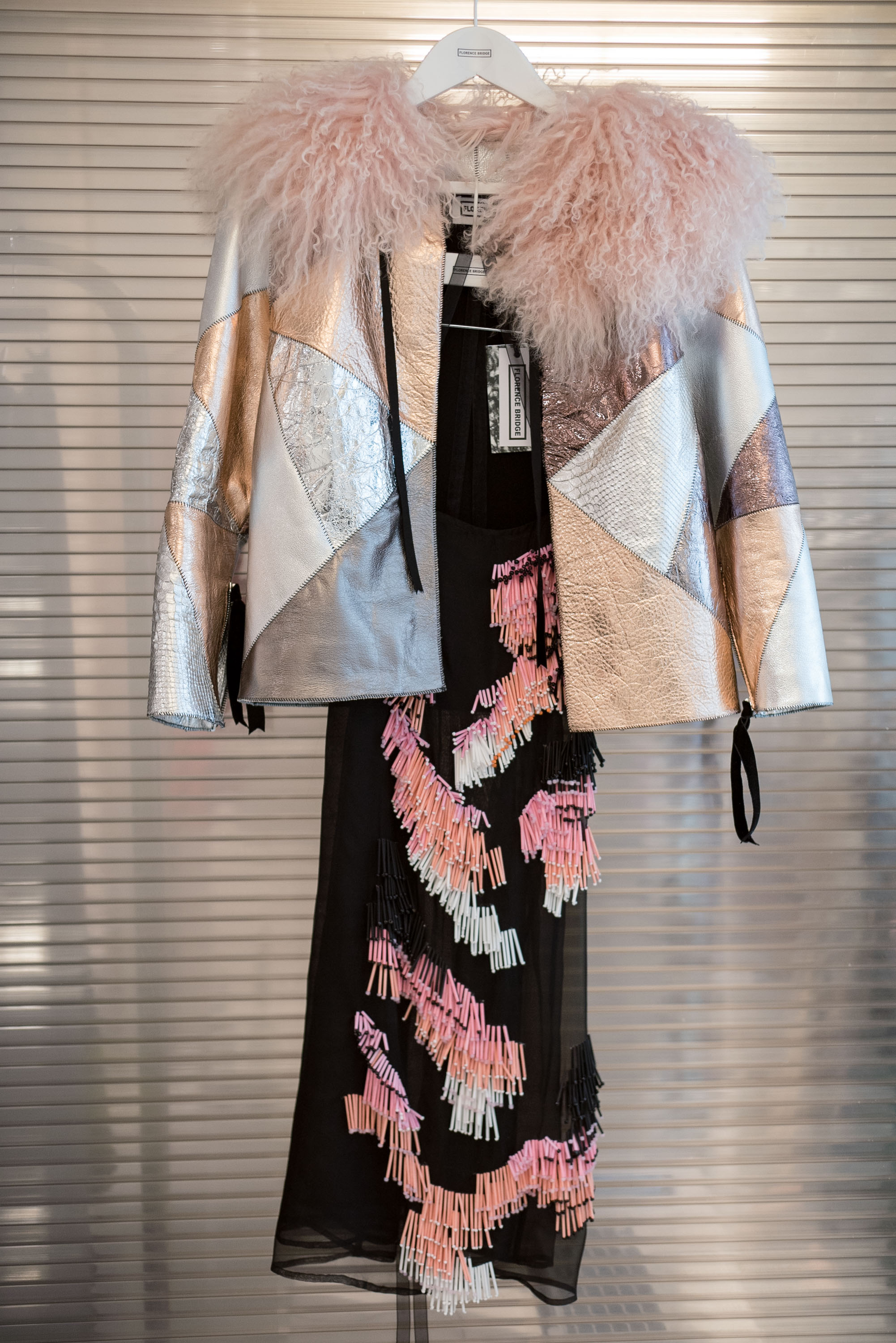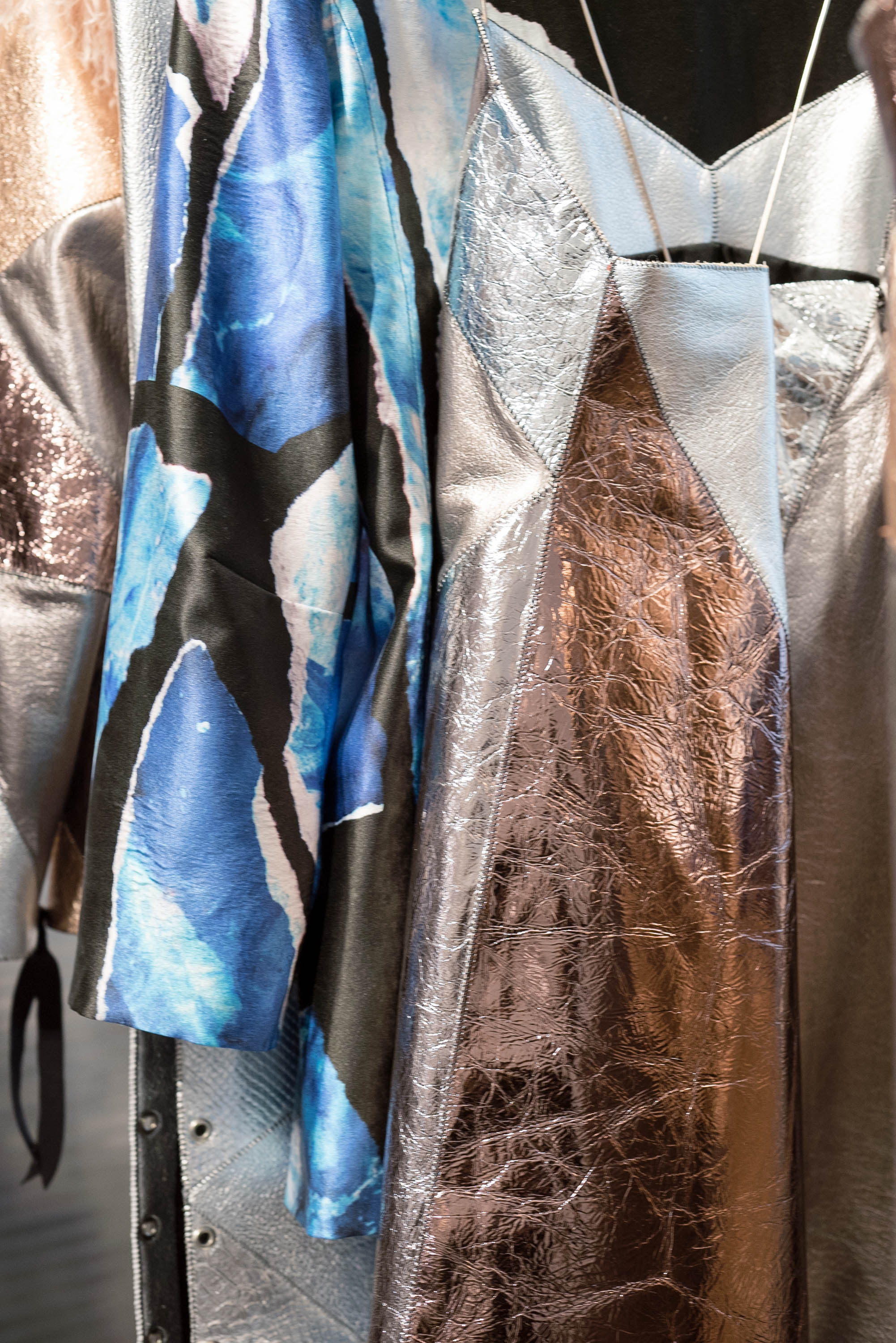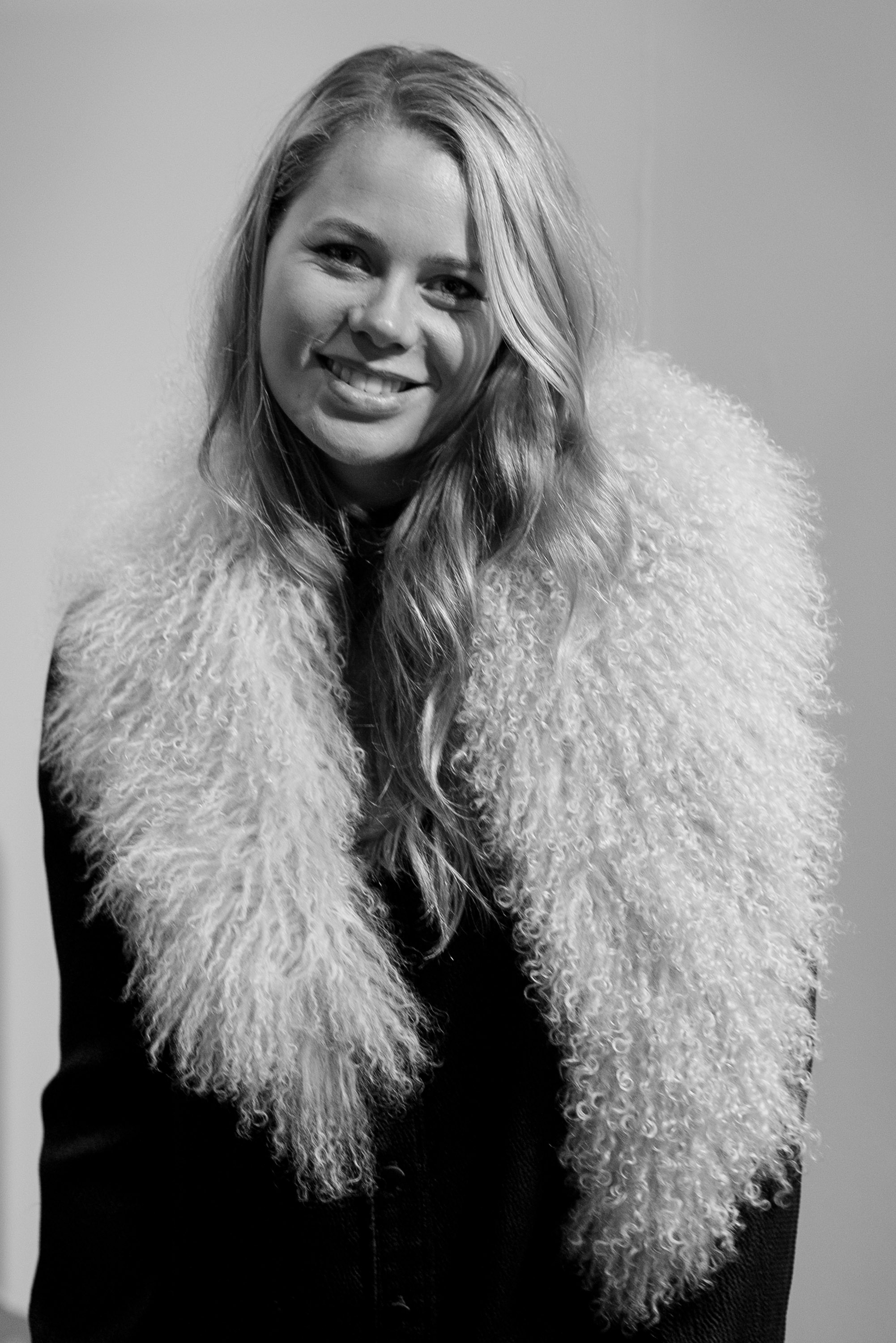 "I like to keep my collection open, I don't want to say my collection is targeted at one type of girl, it's made for everyone!" Bridge smiled as we slowly worked through the Spring/Summer 2017 collection of marbled silks, metallic leather patchwork pieces and Mongolian fur "cool girl" jackets with a futuristic feminine vibe combined with metallic-ultra cool paneling combined with black and emphasis on printed silks that pulls the mind to summer oceans in the Bahamas, created from a hand-marbling technique, Florence Bridge brings the fun back to womenswear and shows that a fashion collection can be for everyone and anyone.
Nottingham-Trent graduate and all round down-to-earth London girl, Bridge is unafraid to keep her collection open to all women, regardless of age or even the type of season her girl is looking for. Through the use of classic contemporary silhouettes that are able to be worked both in the spring/summer and autumn/winter season, particularly the classic shirt dress shape, which Florence notes is a key piece for the clients, "women love them, they're so easy to wear and can be worn with tights for winter as well as bare legs for summer". However, not only is Florence a down-to-earth designer who chooses to design for all types of women who "want to feel confident when they dress" but also sees the benefits of producing and manufacturing her line in London, "I can get things done pretty quickly compared to designers who manufactor and produce abroad, especially with the new 'see-now-buy-now concept', I'm lucky enough that clients can get hold of designs a lot quicker and easily.'
It was not only the beautiful womenswear ready-to-wear collection that took my attention but also the small accessories that are designed in partnership with the collection, after all, what outfit isn't complete without accessories? The dinky metallic embossed shoulder bags took the form of a cube and pyramid, fitting in considerably with the collections futuristic theme, embellished with silver chains, metallic rings punched through small pieces holes, accompanied with black ribbon to aid the zipper when opening the bag – a perfect accessory for the London nights out or for the meetings on a Monday morning.
With Florence Bridge, the modern day woman can find a look or a piece made for every occasion, and can feel confident when she throws the Mongolian fur biker over her shoulders picking up her metallic pyramid bag, to take on the world and be the new cool-girl around town.  Florence Bridge – bringing the fun back to womenswear and showing that a fashion collection can really be for everyone and anyone.
Words by Jasmine Banbury
Images by Andrew Gough