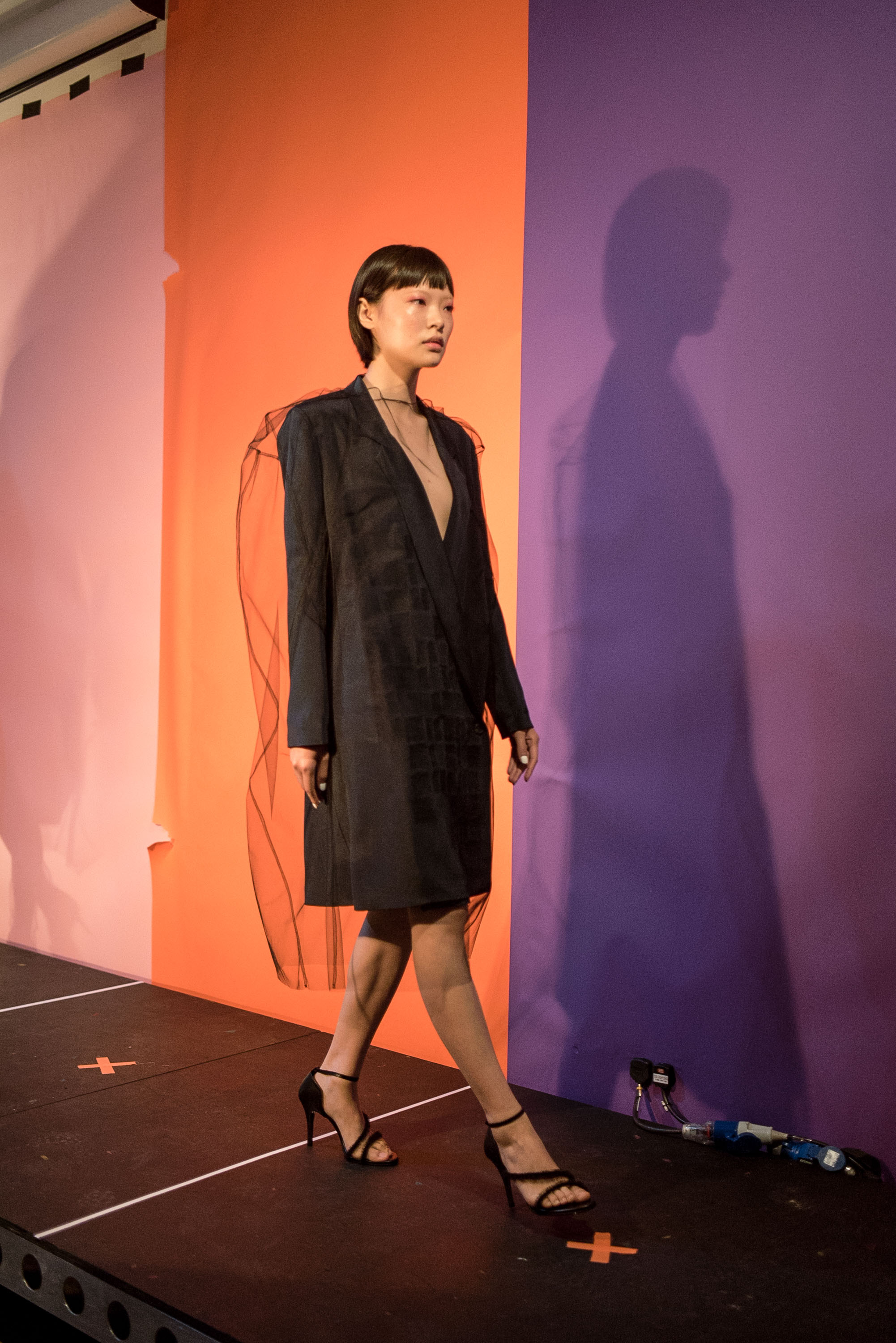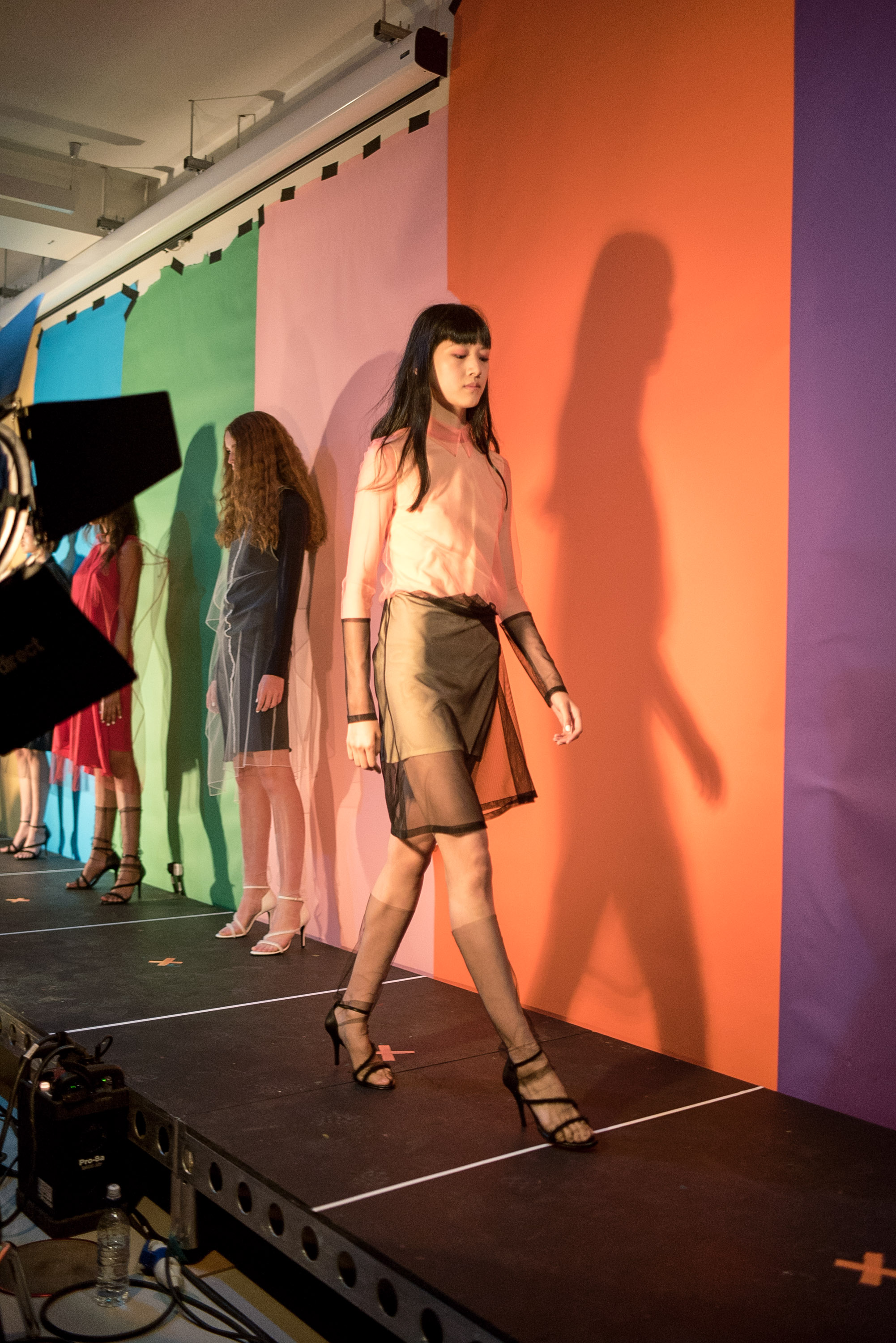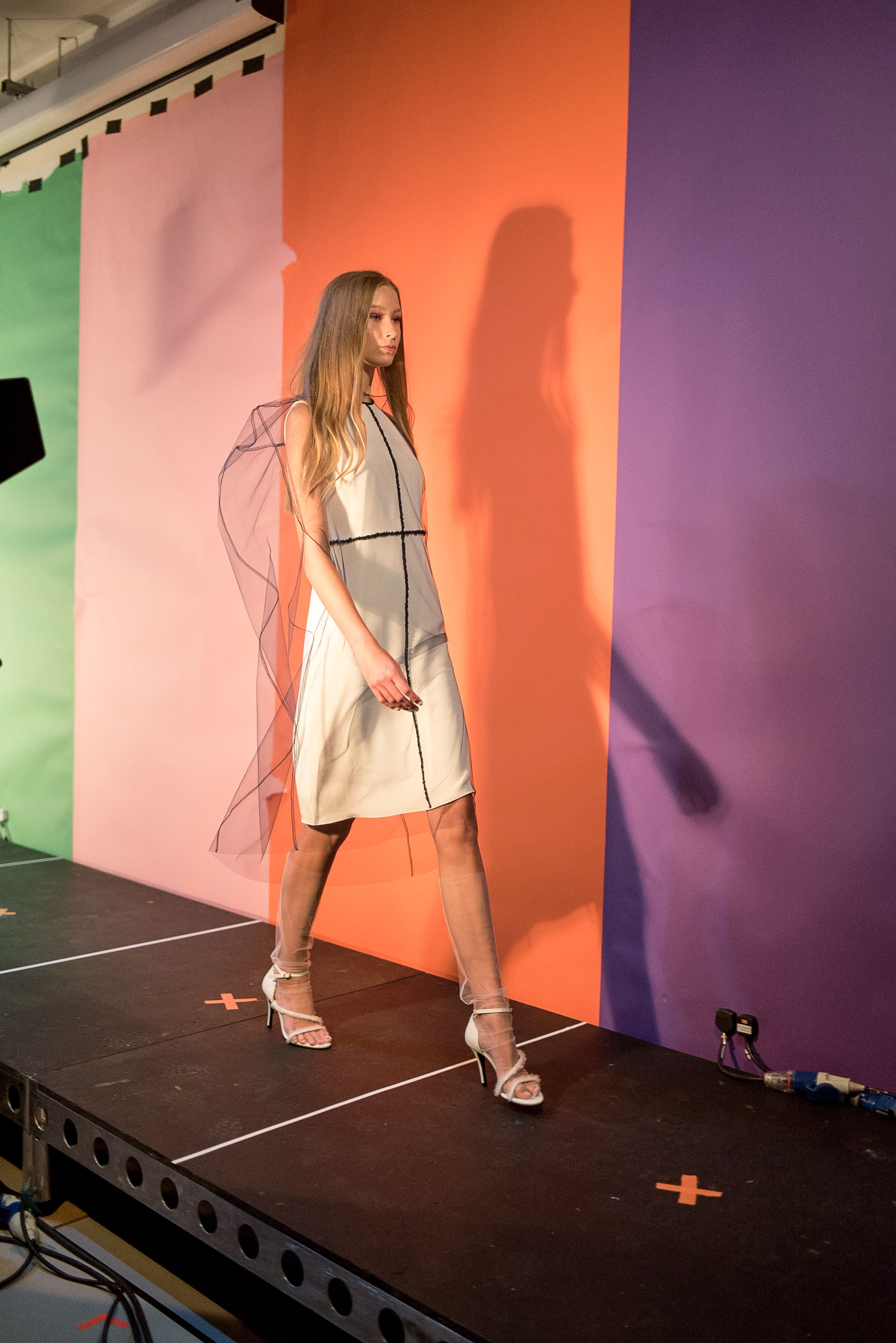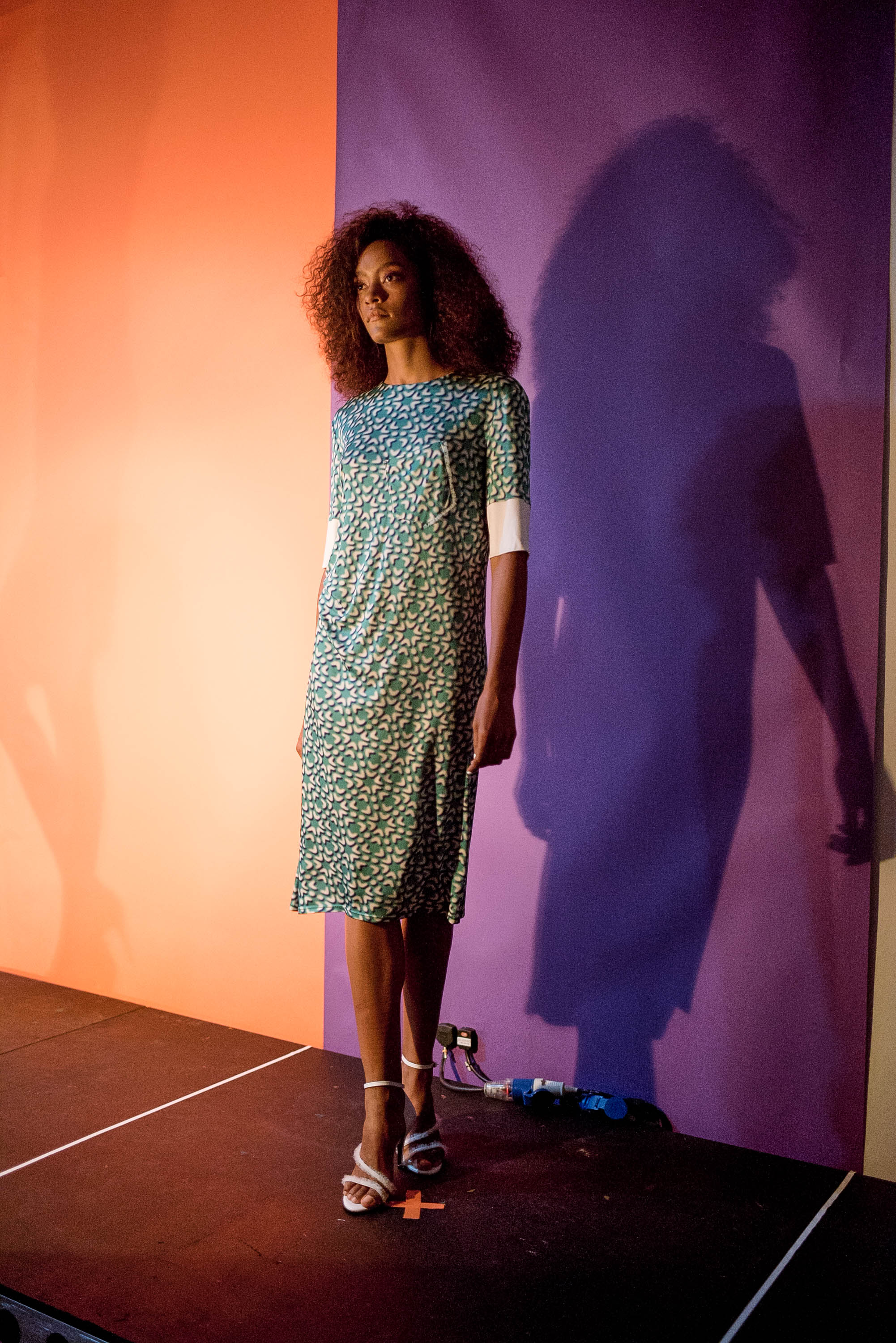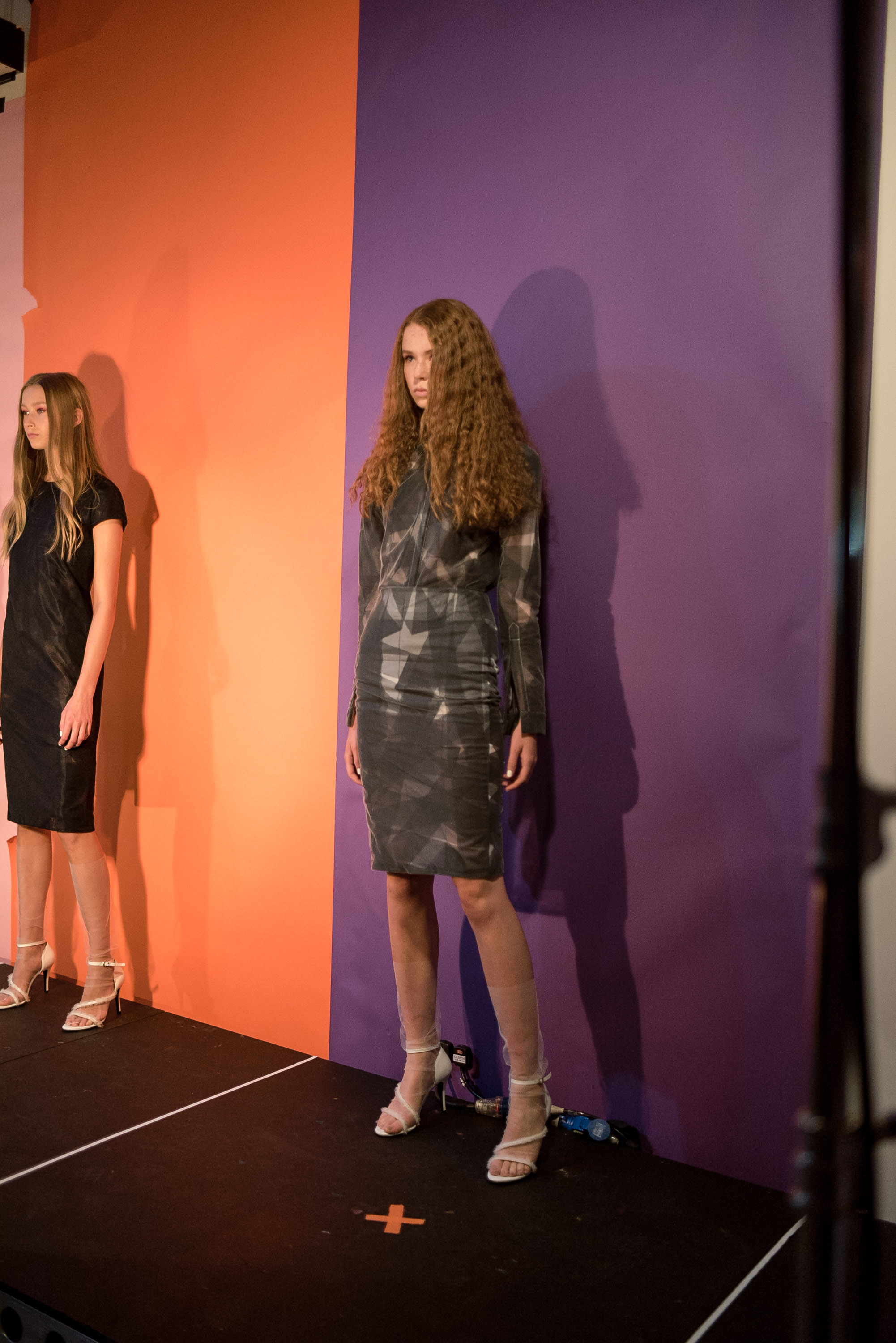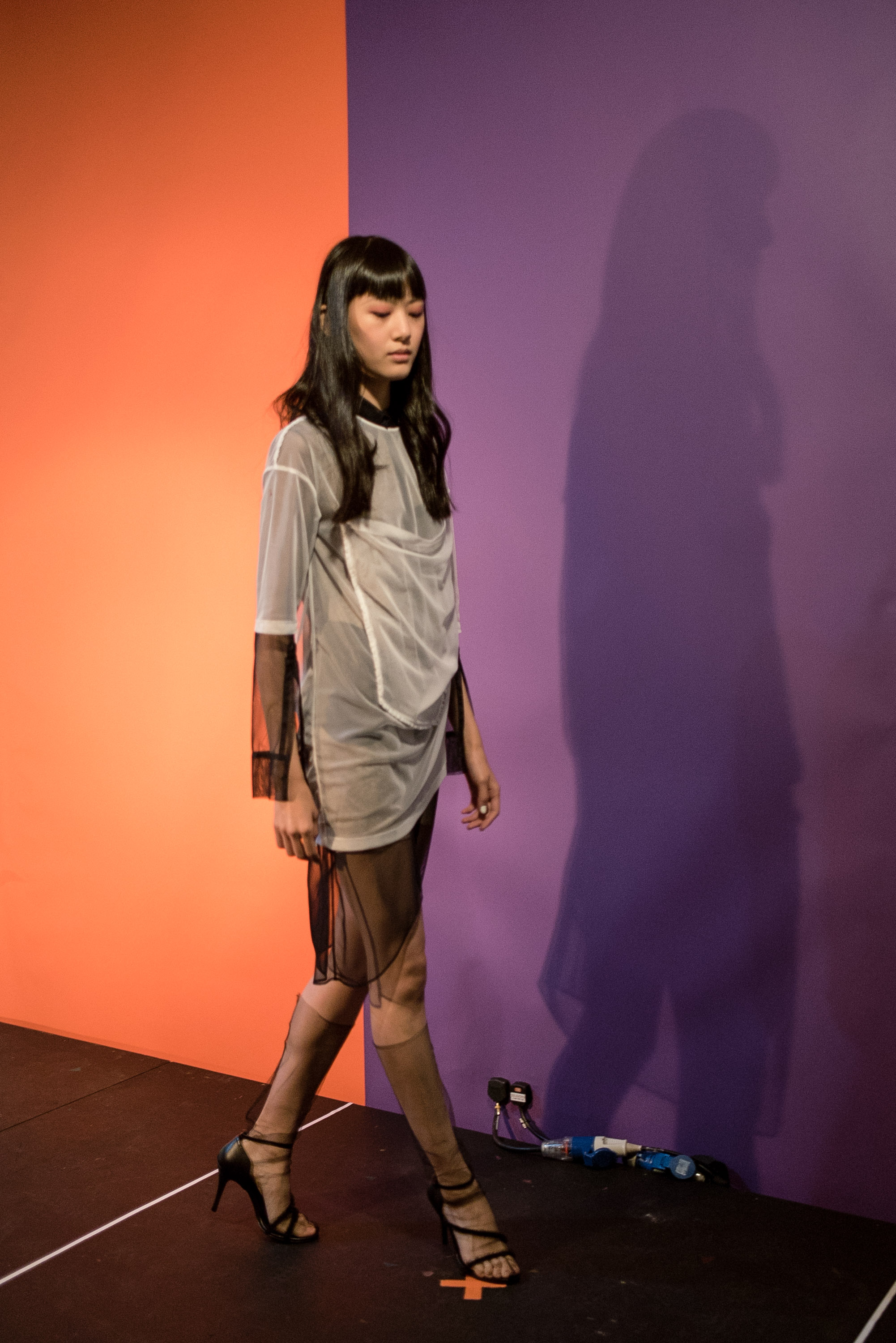 On the third day of London Fashion Week, I had the pleasure of visiting the Condé Nast College of Fashion and Design to watch J JS Lee's SS17 collection.
After being escorted into a white café styled room, gin cocktails and small dishes of food were equipped for us fashion guests as a warm touch, whist we waited for the show to begin.
As everybody rushed to get the best view by the front of the coloured backdrops, excitement levels clearly arose from everybody in the room; numerous phones and cameras were high in the air, ready for the first model to open the show.
The delicate precision and minimalism took over the entire collection throughout the presentation. From cut over-layers and splaying dresses, to wrap around wisps and monochrome colour, Jackie Lee's collection was creative and experimental.
Layer after layer of lighter materials and flow-like silhouettes represented new dimensions and personas. The hard work behind each cut and stitch concluded to a final overall image of the SS17 collection being youthful, fun and creative.
"It's taking the idea that each of the girls have different characters and the transparent layers convey that there is someone different inside of the uniform."
Each design throughout the presentation proved to me that anything is possible with a creative mind when you have genuine passion, precision and determination. Jackie Lee's designs are all-round inspiring, creative and resemble the hard work and passion, which was put into this collection.
Words by Isabelle Jones
Images by Andrew Gough