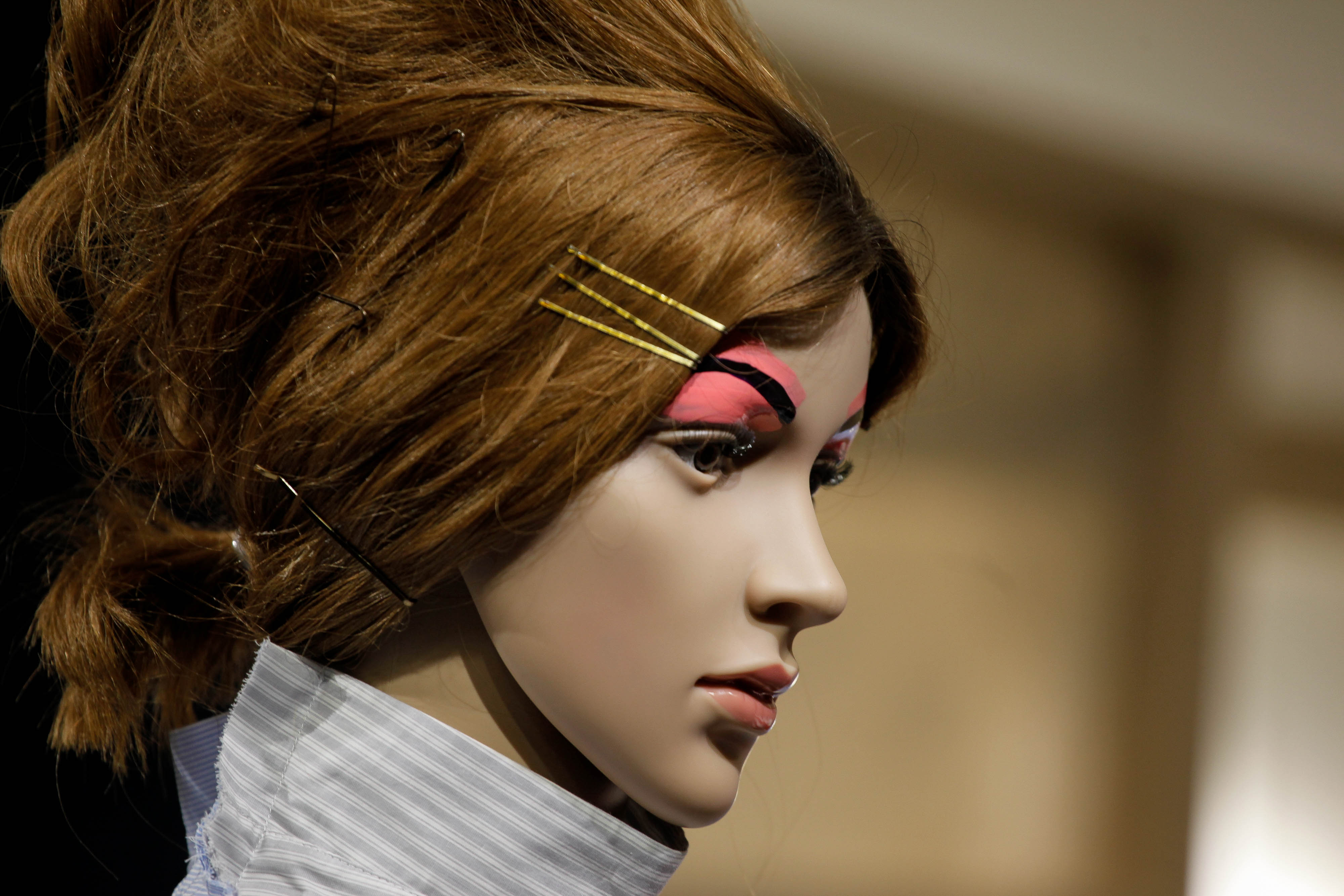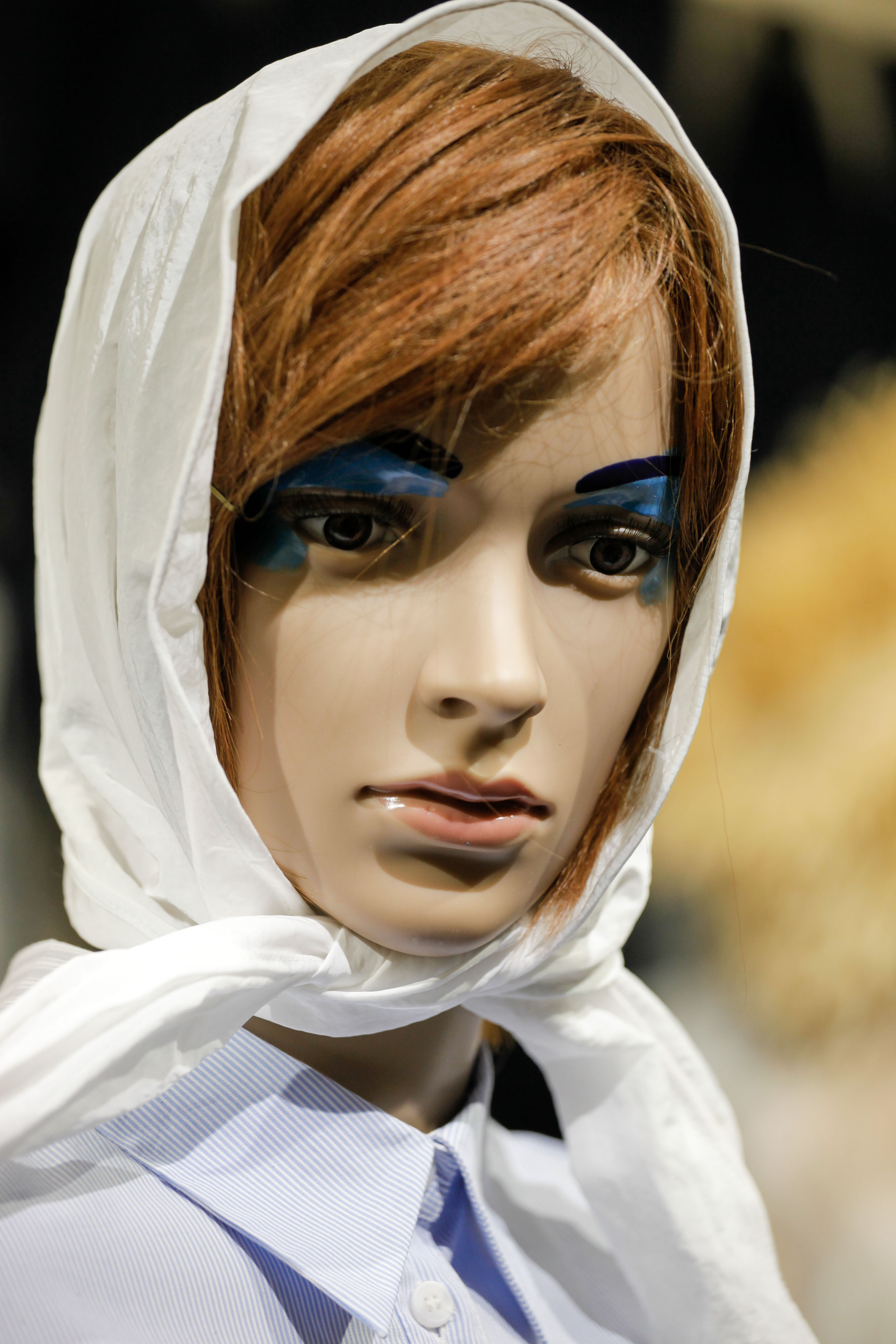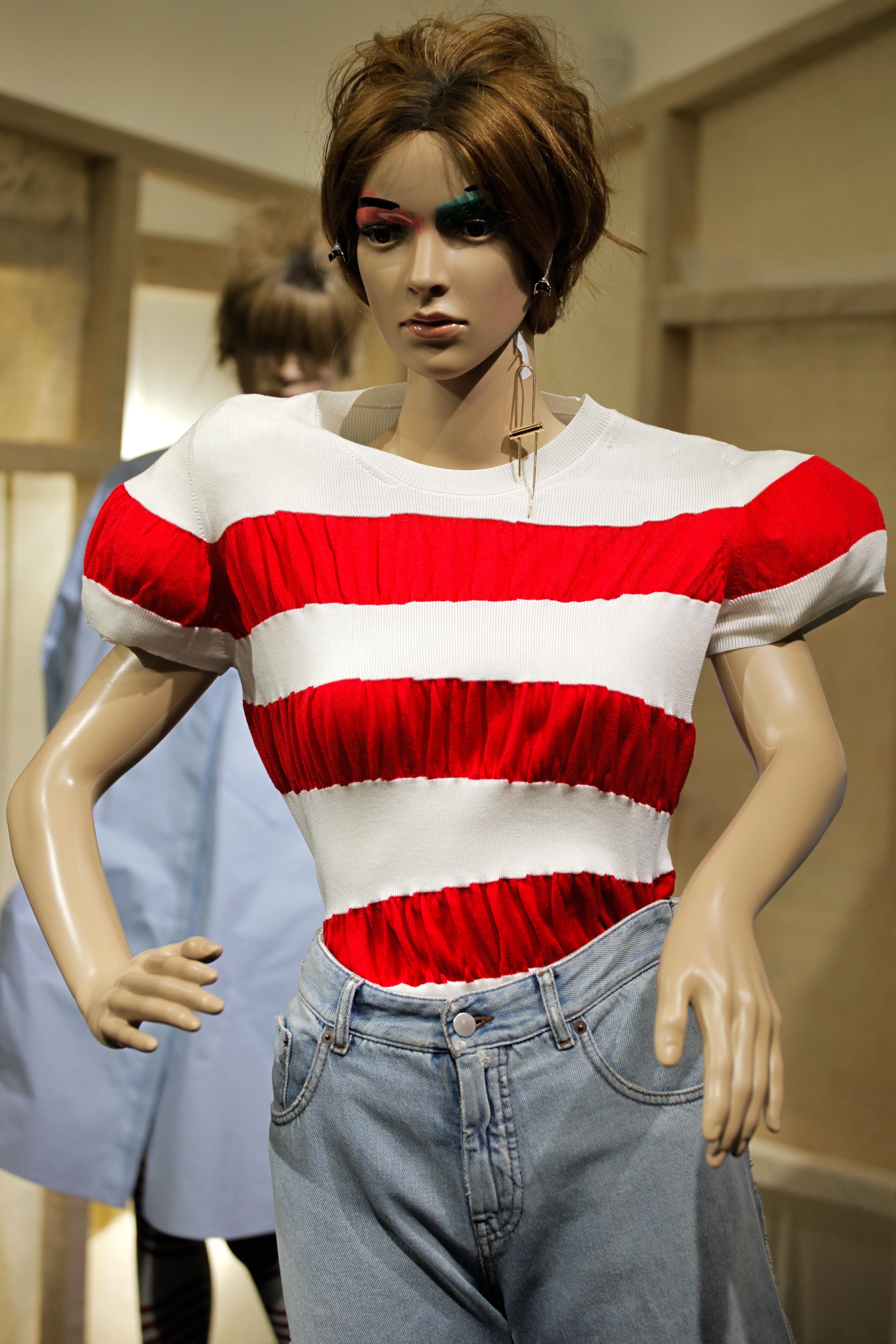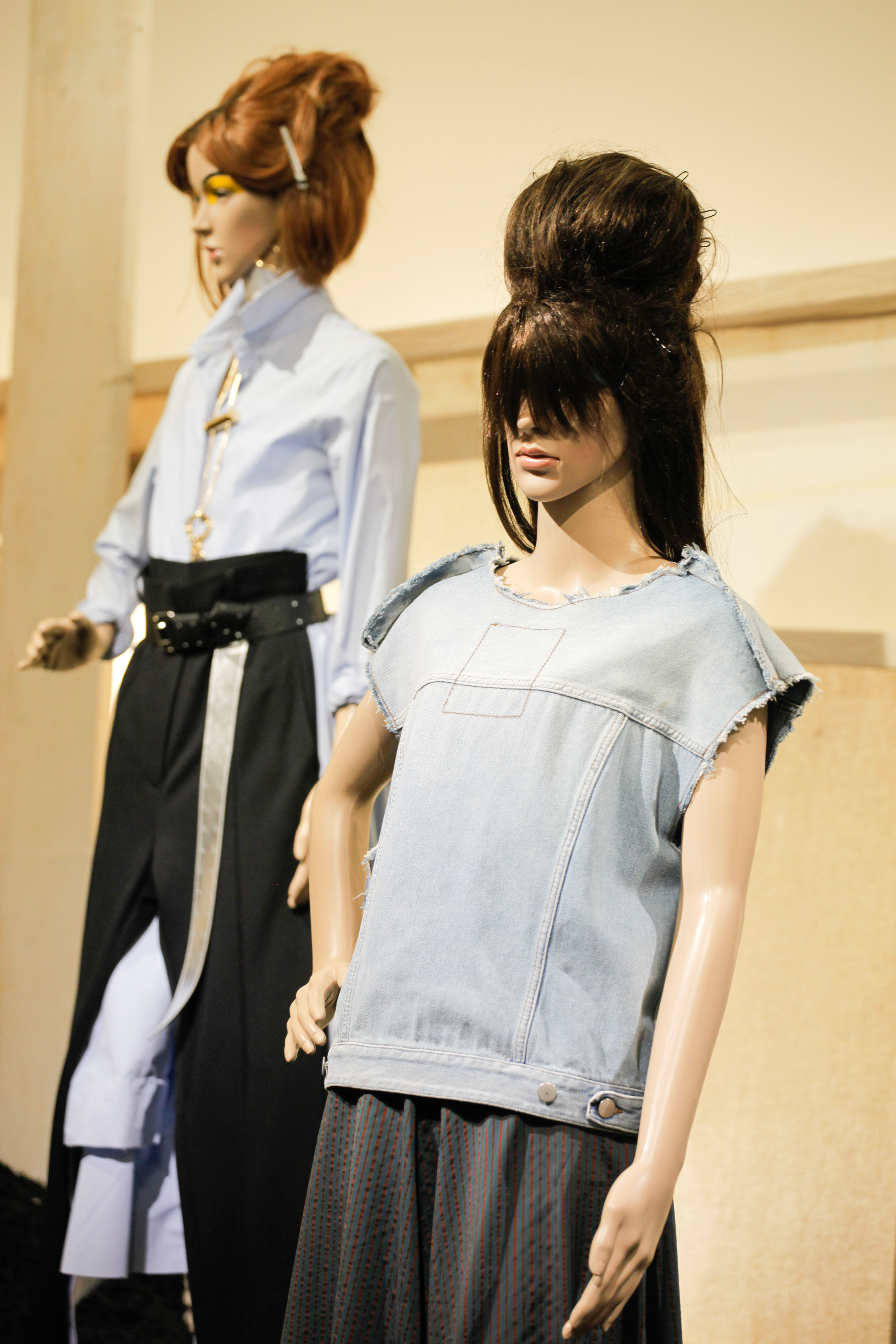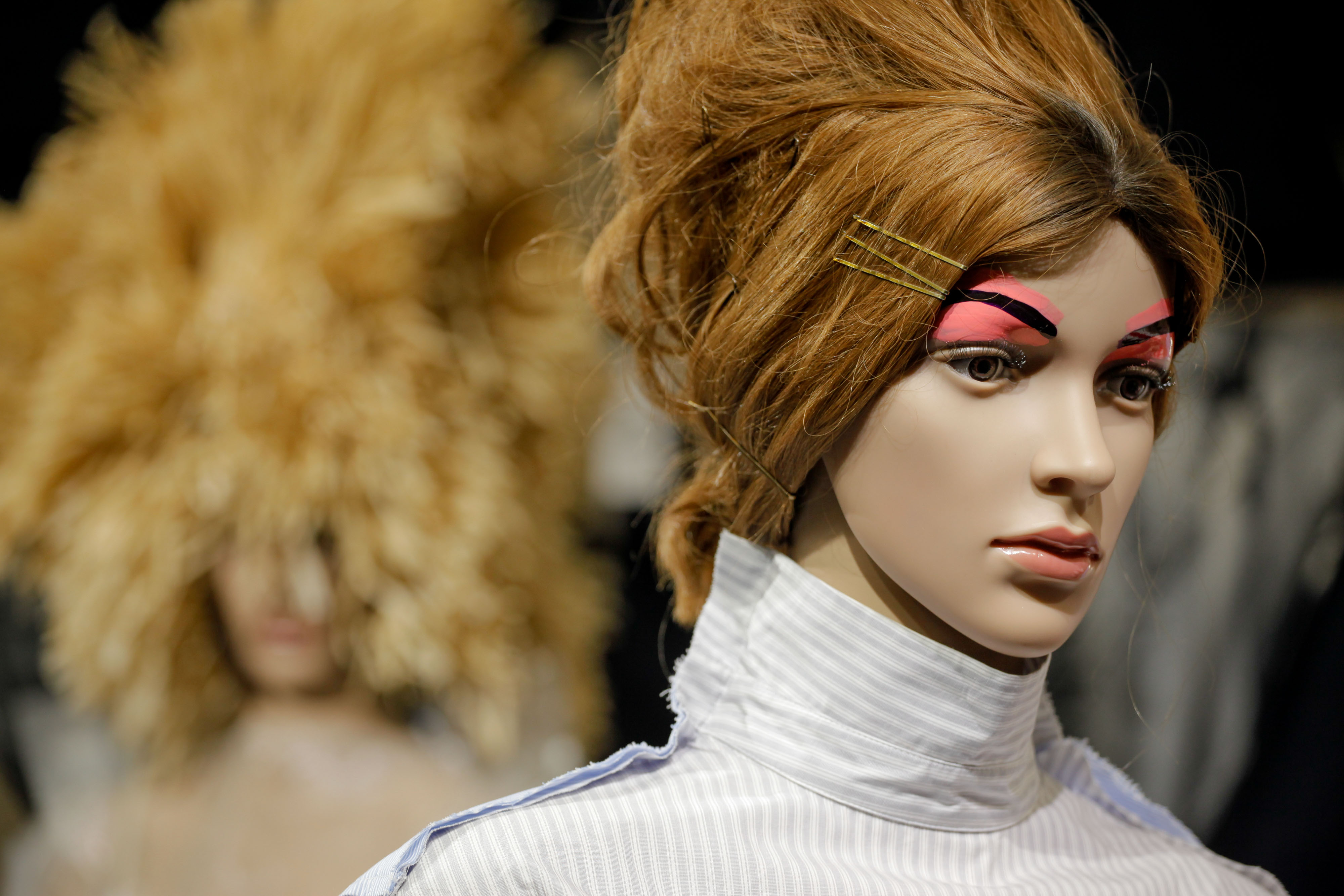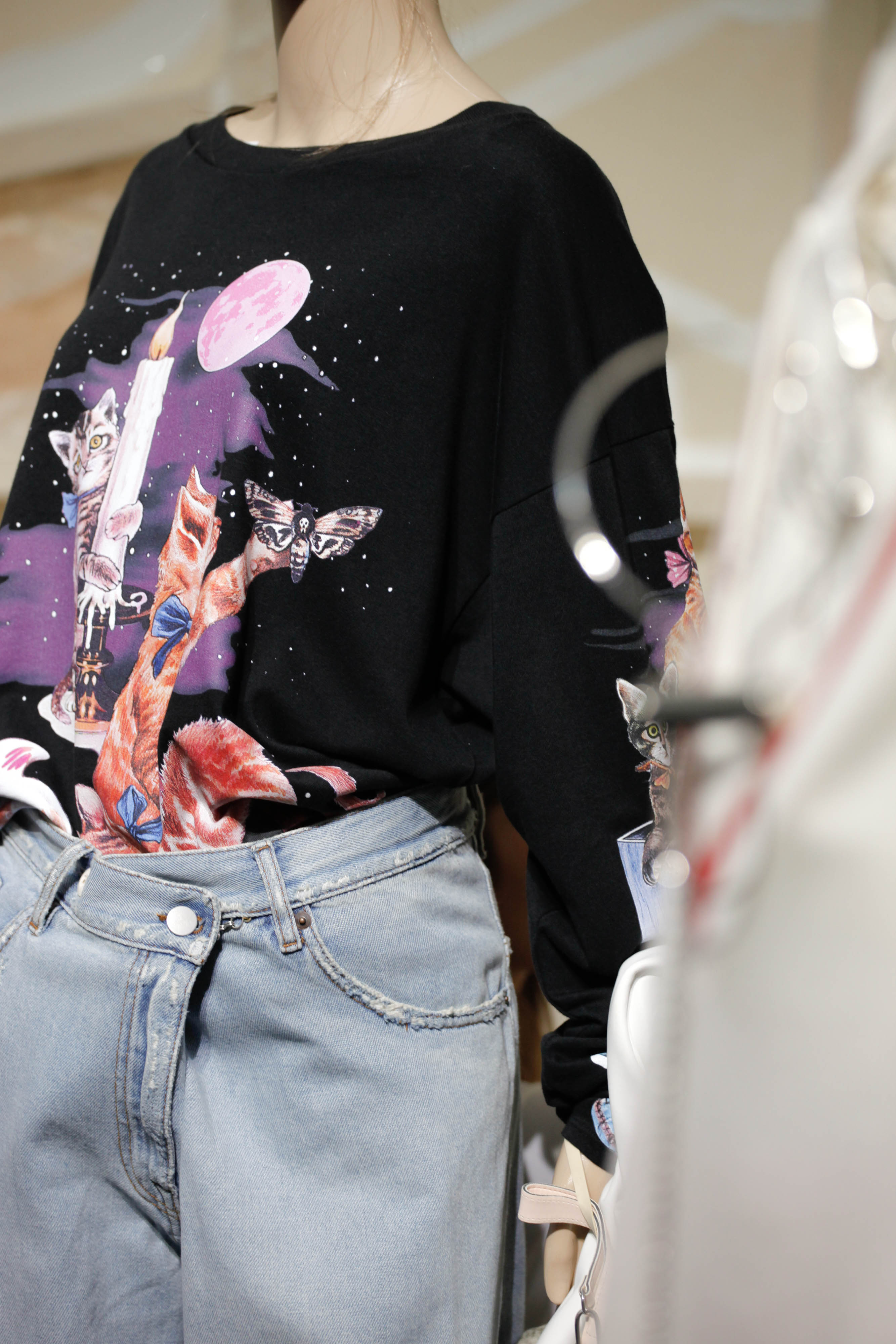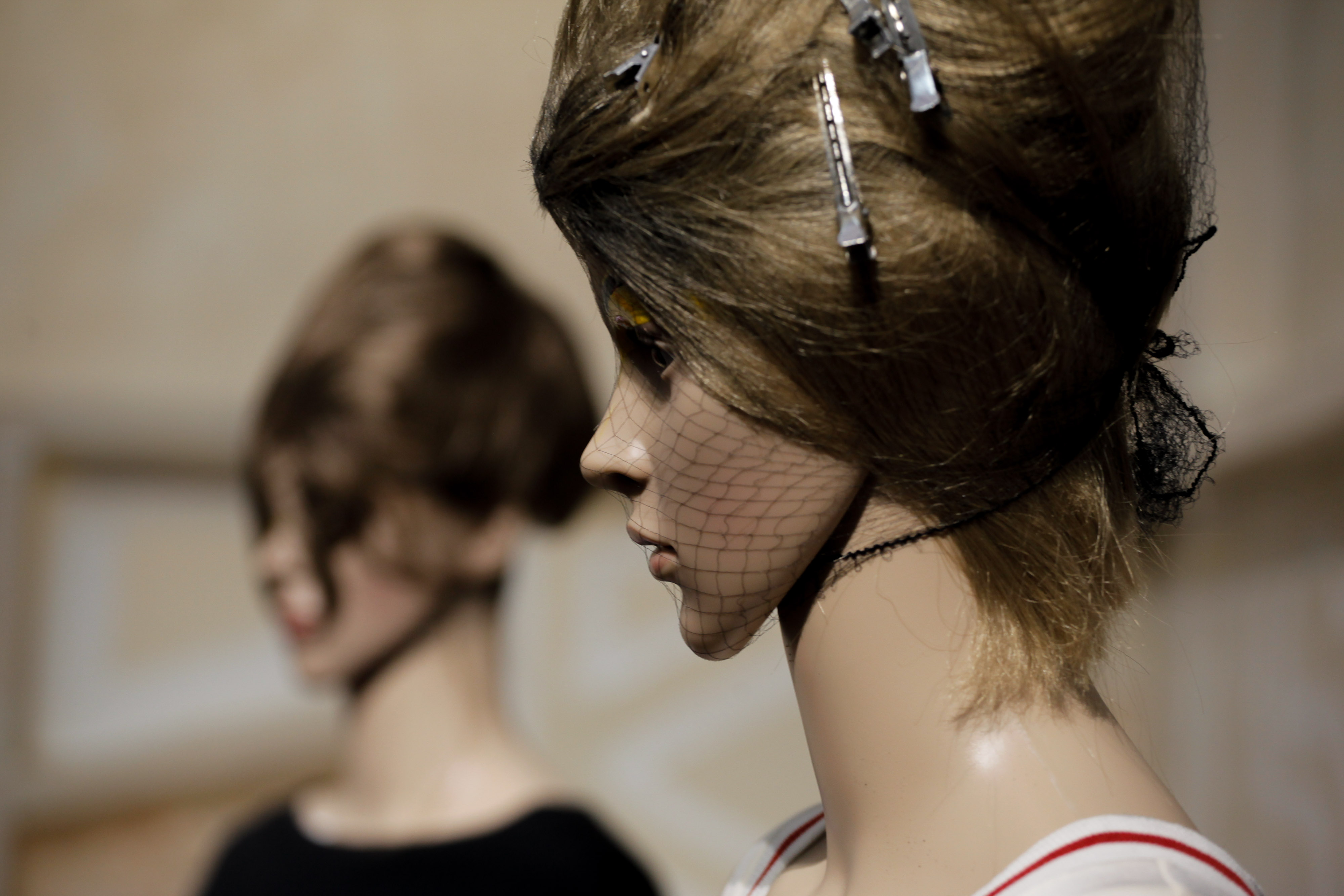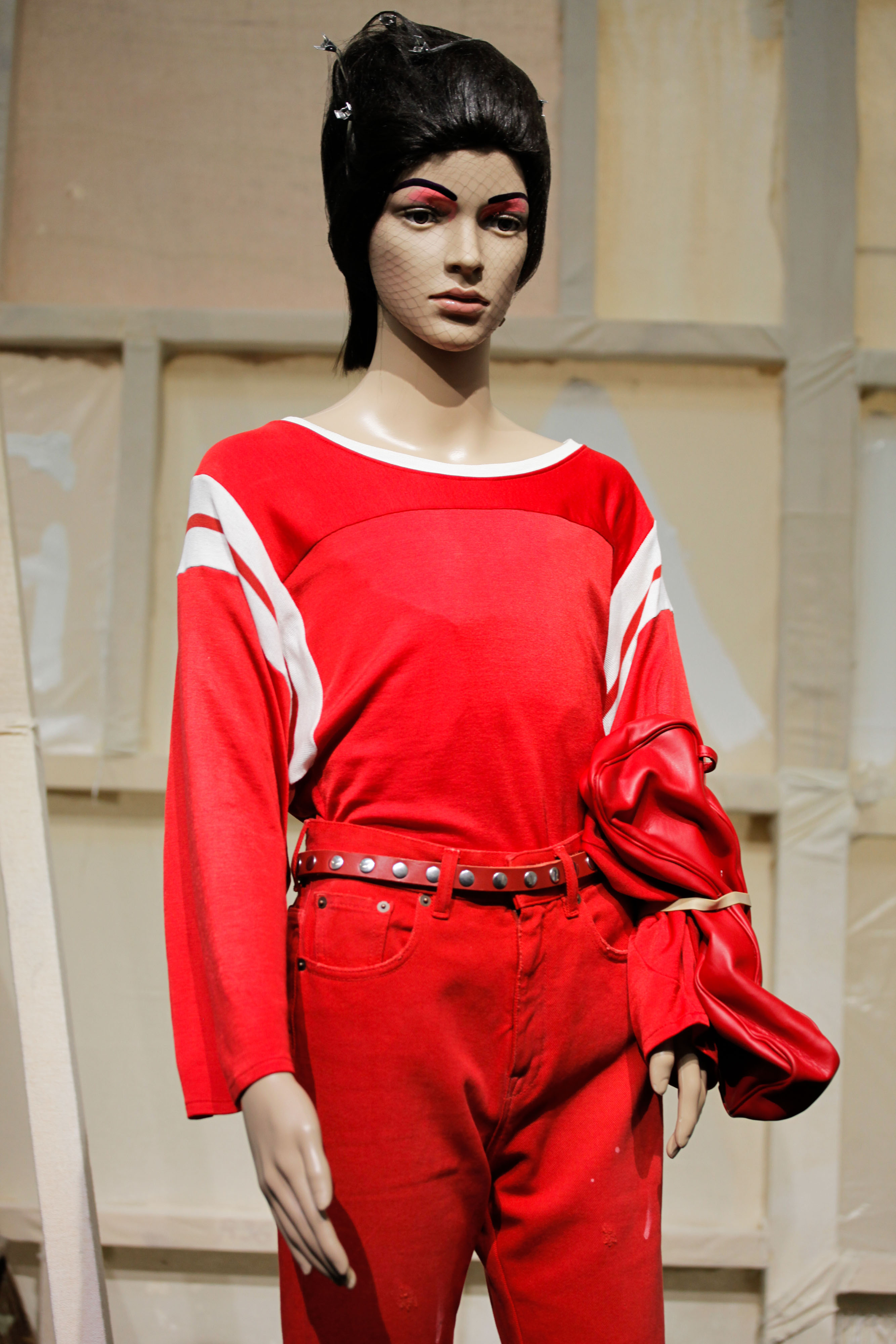 Entwining of shape and the abstraction of silhouettes that are formed – one arm around a loved one to crease and tangle the fibers in between. For this season's MM6 show, that was exactly the thought process within a collection of intrinsic thought that attendees were brought drawn into, a nature of collaboration and togetherness.
Playful combinations of opposing materials were united together, such as cotton and denim, lace and silk, sweatshirt fabric and tailoring material, whilst other materials played on the idea of creative combinations, such as "bake-your-own" gender-less T shirts, which come with a transfer to create your own camo print. Leather pieces within the collection also made use of being cut by two back pieces instead of a front and back, further suggesting the idea of unity found within the arms found intertwined together behind two lovers backs. Silhouettes, however, played on the juxtaposition of separation, and indeed, what form looks like when a 'togetherness' is separated – elongated and deconstructed lines within dropped arm holes and extended vests, draped gathering and awkward layering presented an awkwardness that is only found in an unwanted separation.
This clever play on separation and togetherness took place at Christies, which provided a formal setting against the spontaneous spirit of the presentation, echoeing the contrast of MM6's beautiful thought process against the stark reality of London.
Words by Jasmine Banbury
Images by Georgia Sillitoe