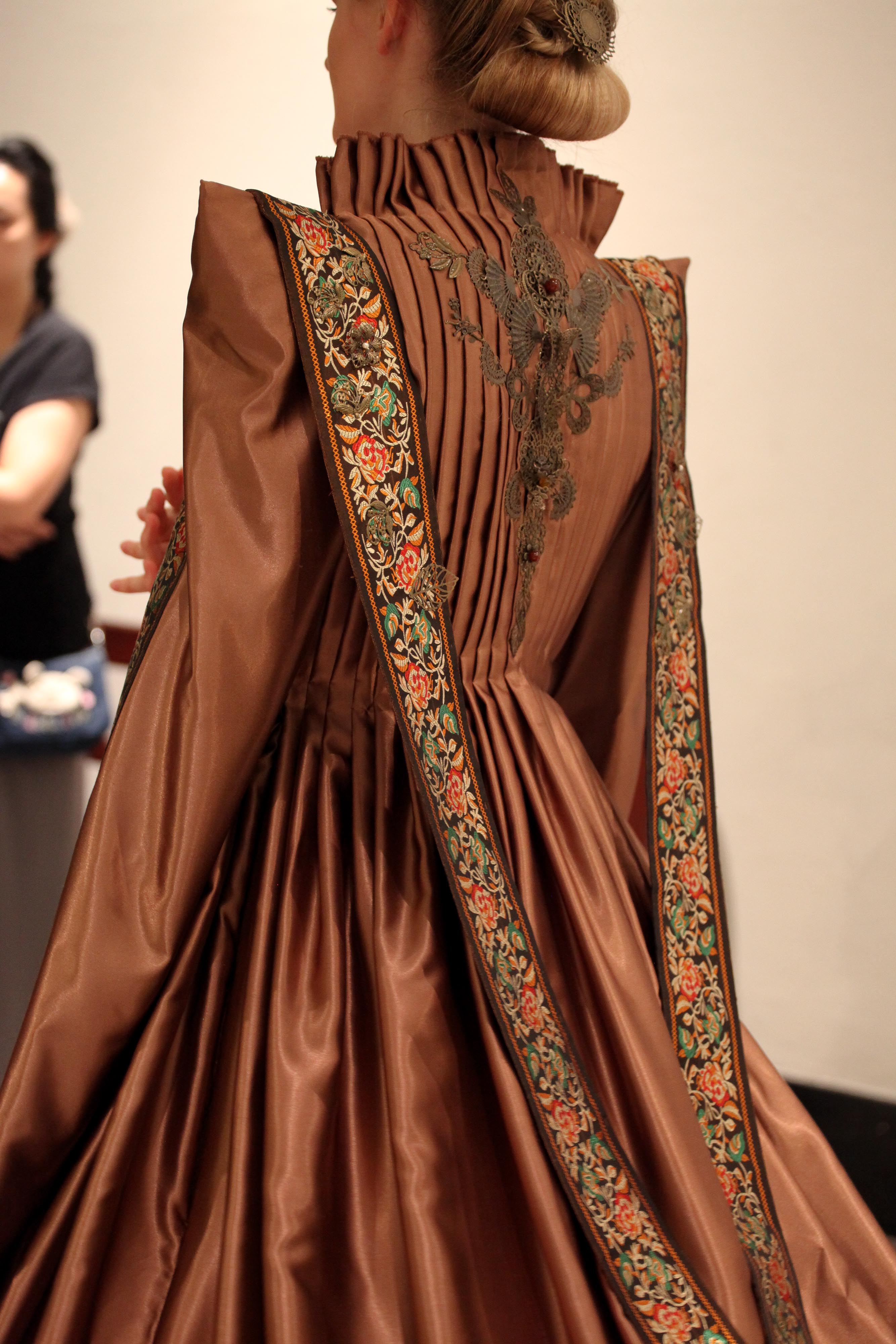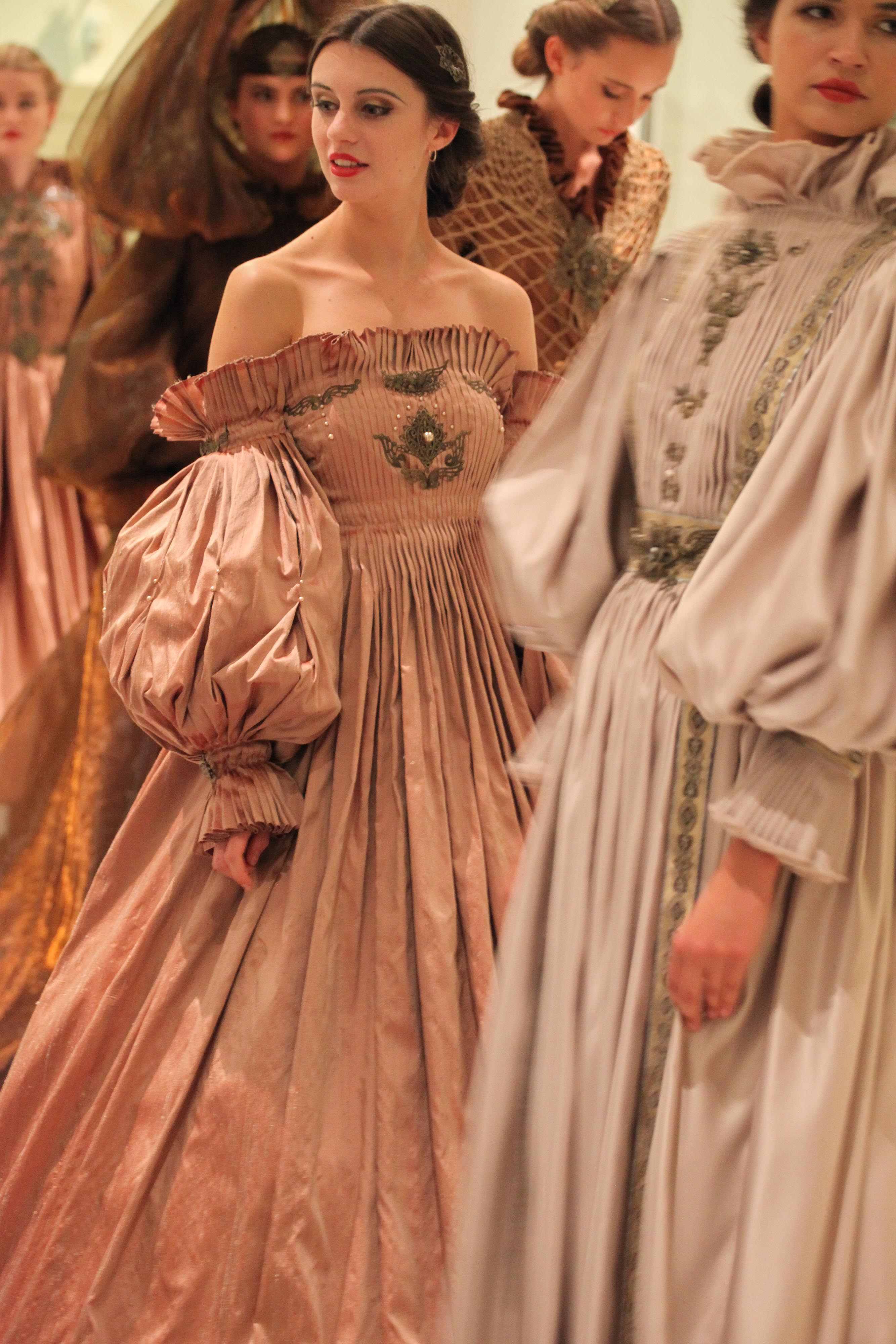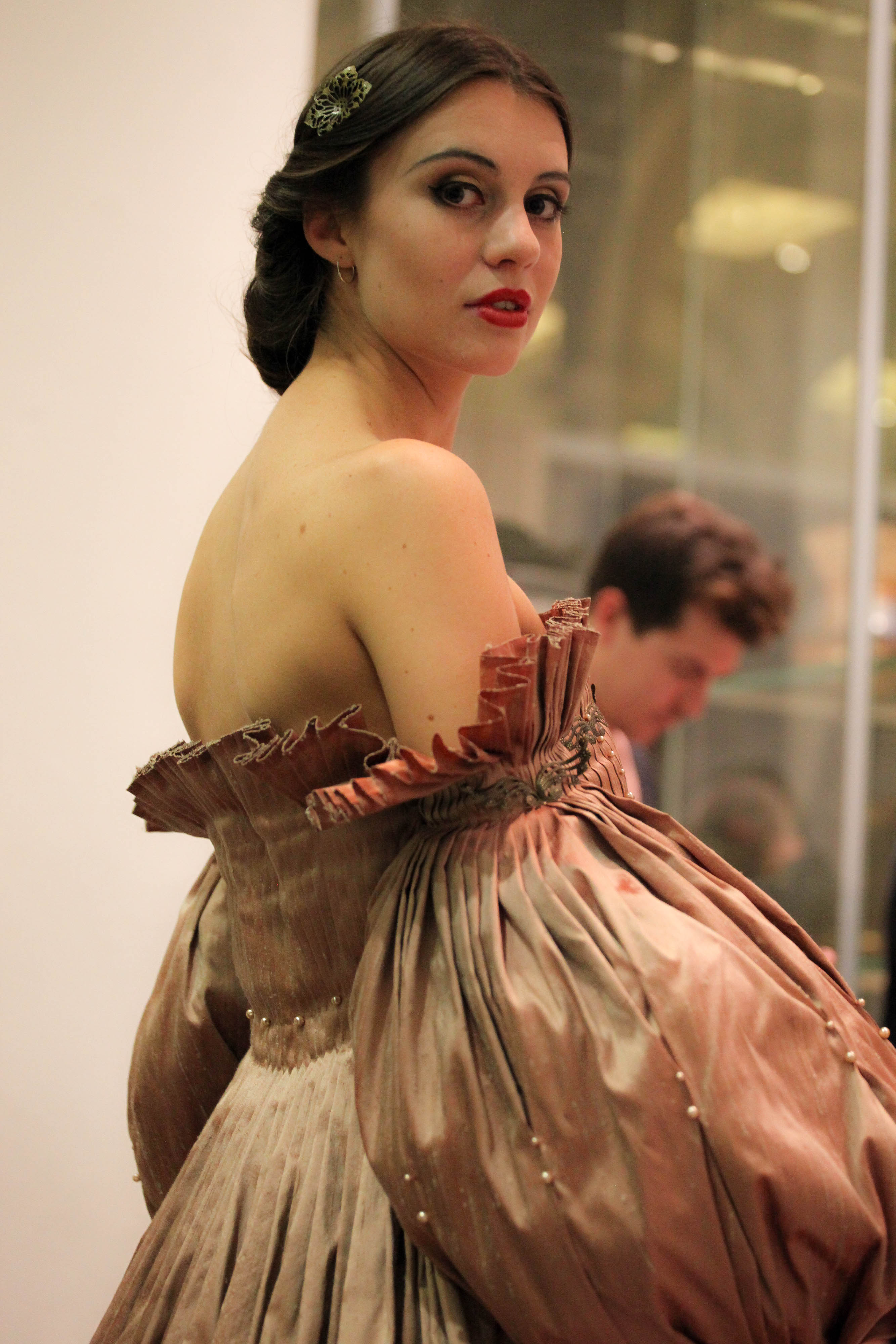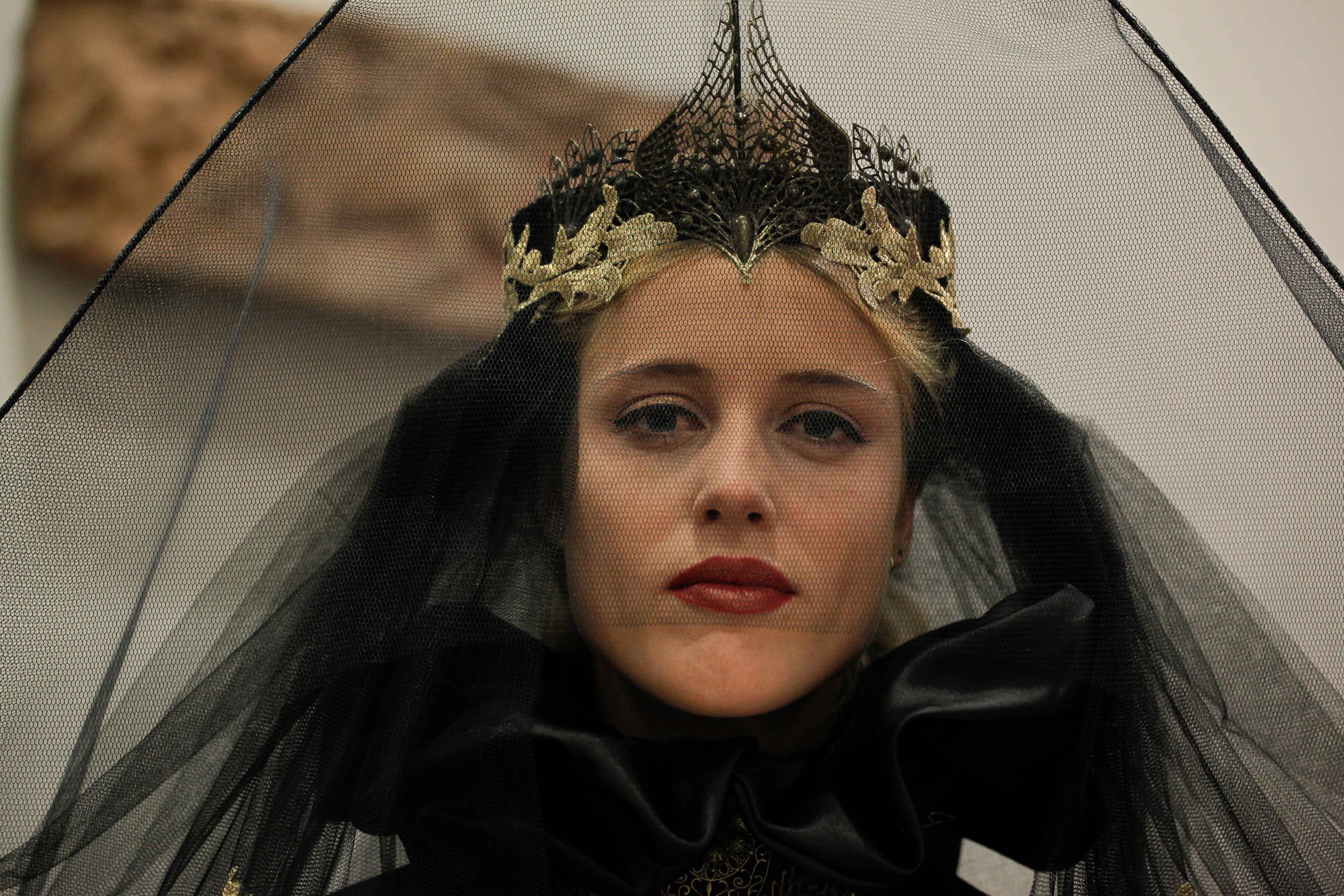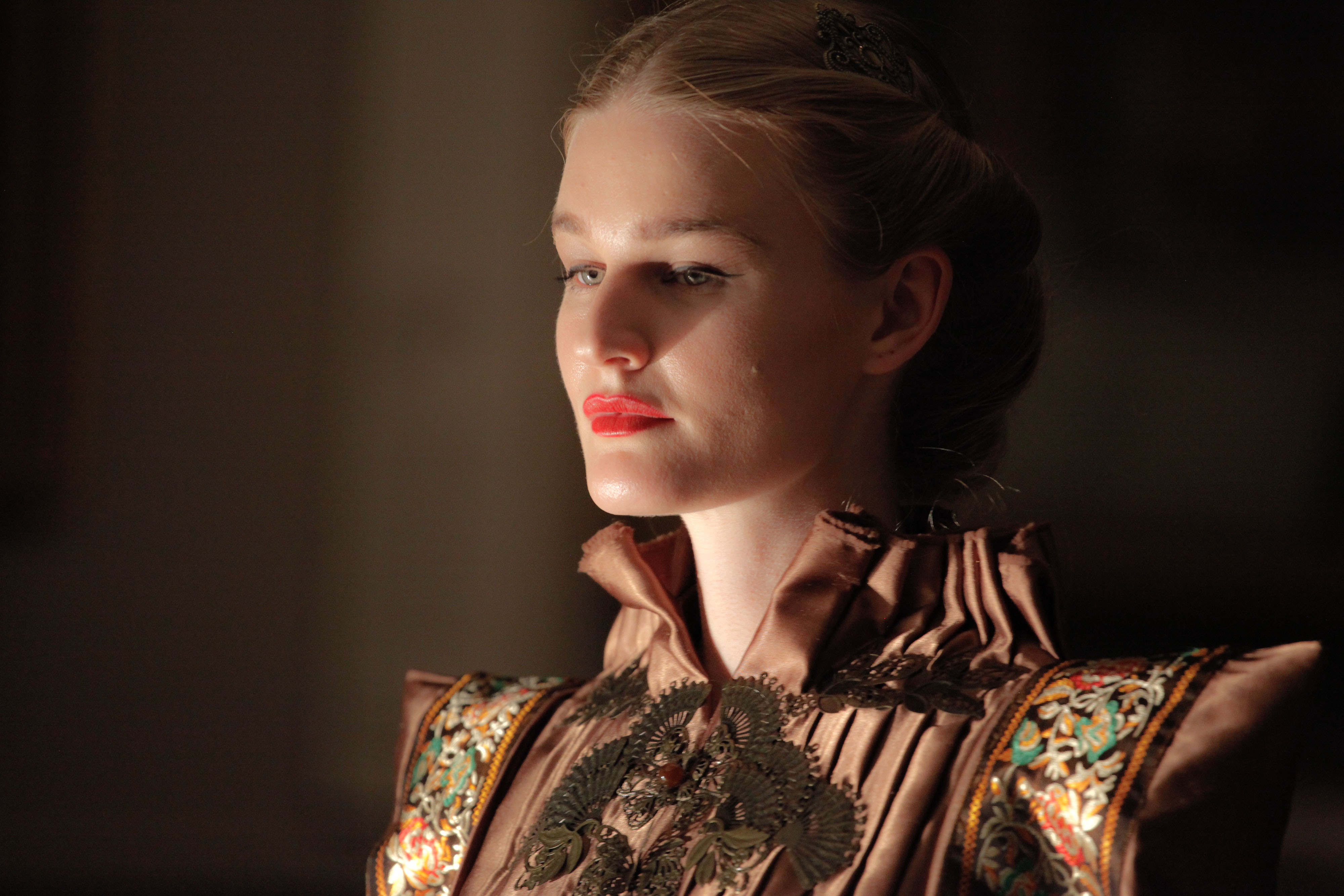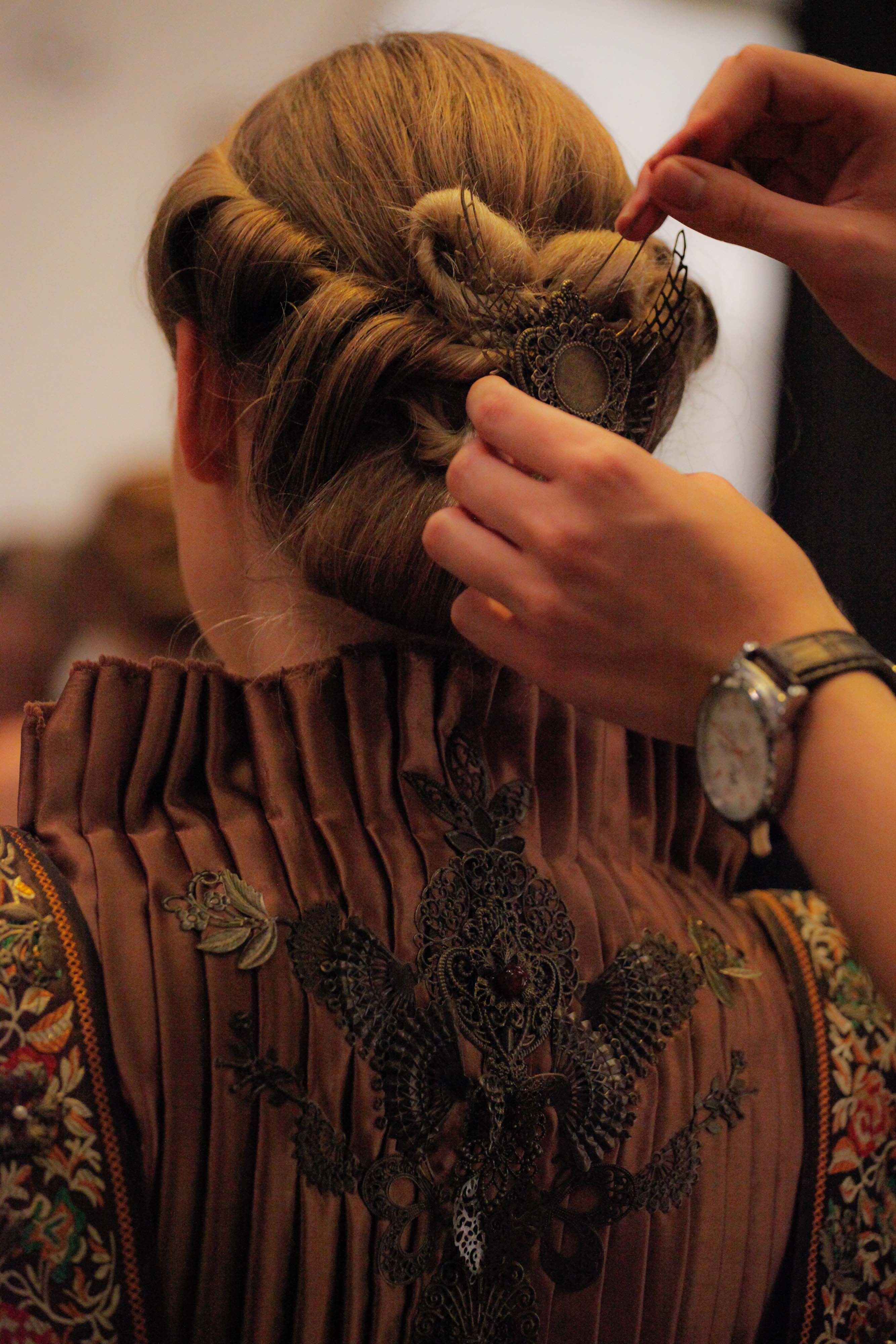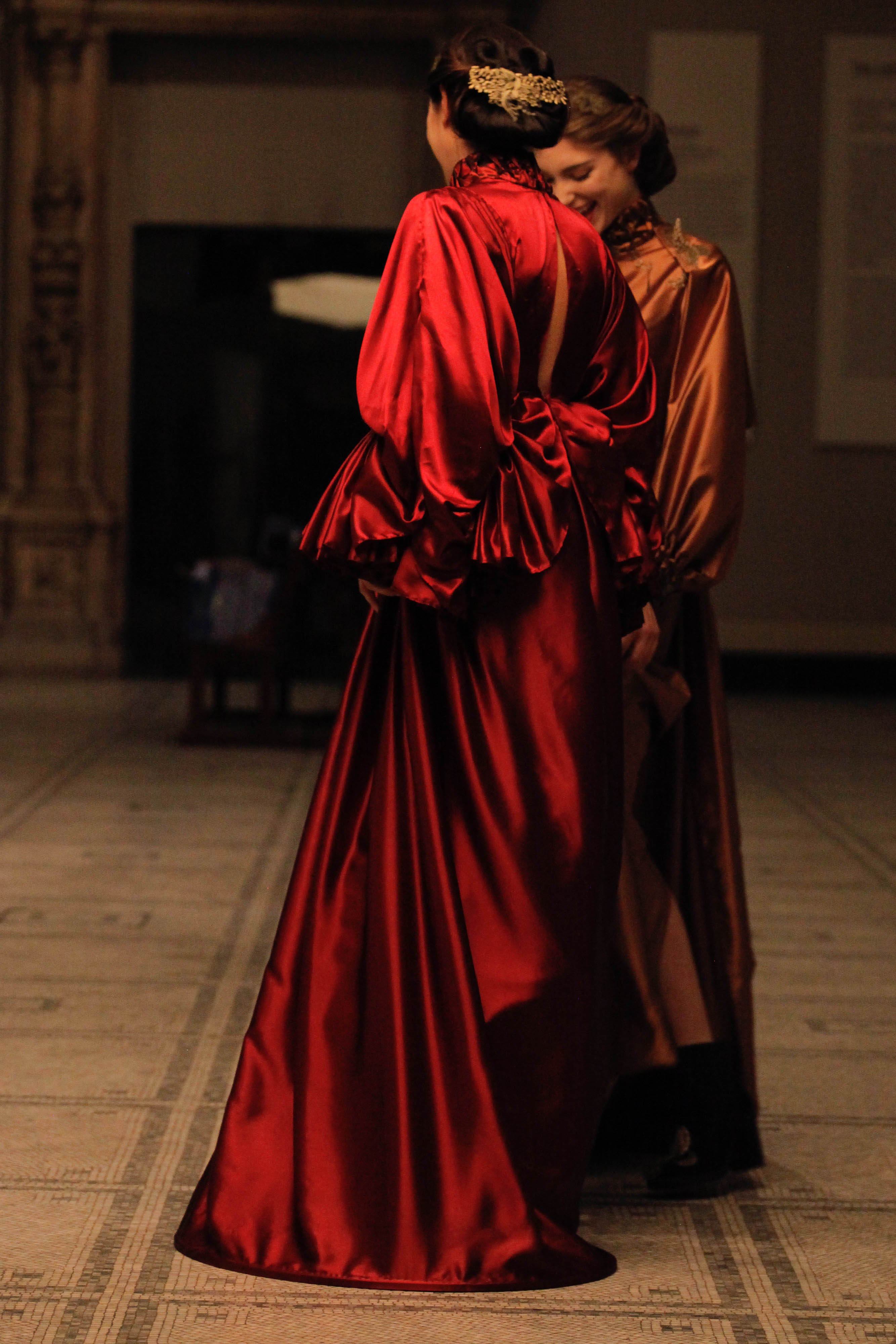 The atmosphere of the Victoria and Albert Museum only gave light into the expectant magic of Fei Fei Cicada's demi-couture spring/summer 17 collection, as we arrived from the front hall, awaiting what magic would be created through this season's collection. In tones of chalk, rose prink, bronze and black, in floor length gowns that echoed the central St Martins graduates experience of John Galliano and Alexander Mcqueen. Intrinsically draped with pleating detail and hand embroidery, the gowns slowly progressed into what only can be described as enchanting design, with models gliding by wearing designed headwear and Chinese traditional style-esque umbrellas.
The models hair was delicately pinned away from the face, accompanied by beautifully painted on makeup, a combination that made the collection stand out as a far cry from the utilitarian ready-to-wear garments found throughout the day. Indeed, accompanied by traditional Chinese sounds that the fairytale creatures of Fei Fei Cicada's show glided by to, the audience were transported into a story that was far away from the business of London Fashion Week, a story that was more theatrical and couture-based than what the traditional ready-to-wear collections of this season have been.
In a world of easy-to-wear pieces, Cicada brought back the magic of fashion and of design and truly showed herself to be a designer of magic and of lust, a rarity in the modern day world of fashion.
Words by Jasmine Banbury
Images by Georgia Sillitoe