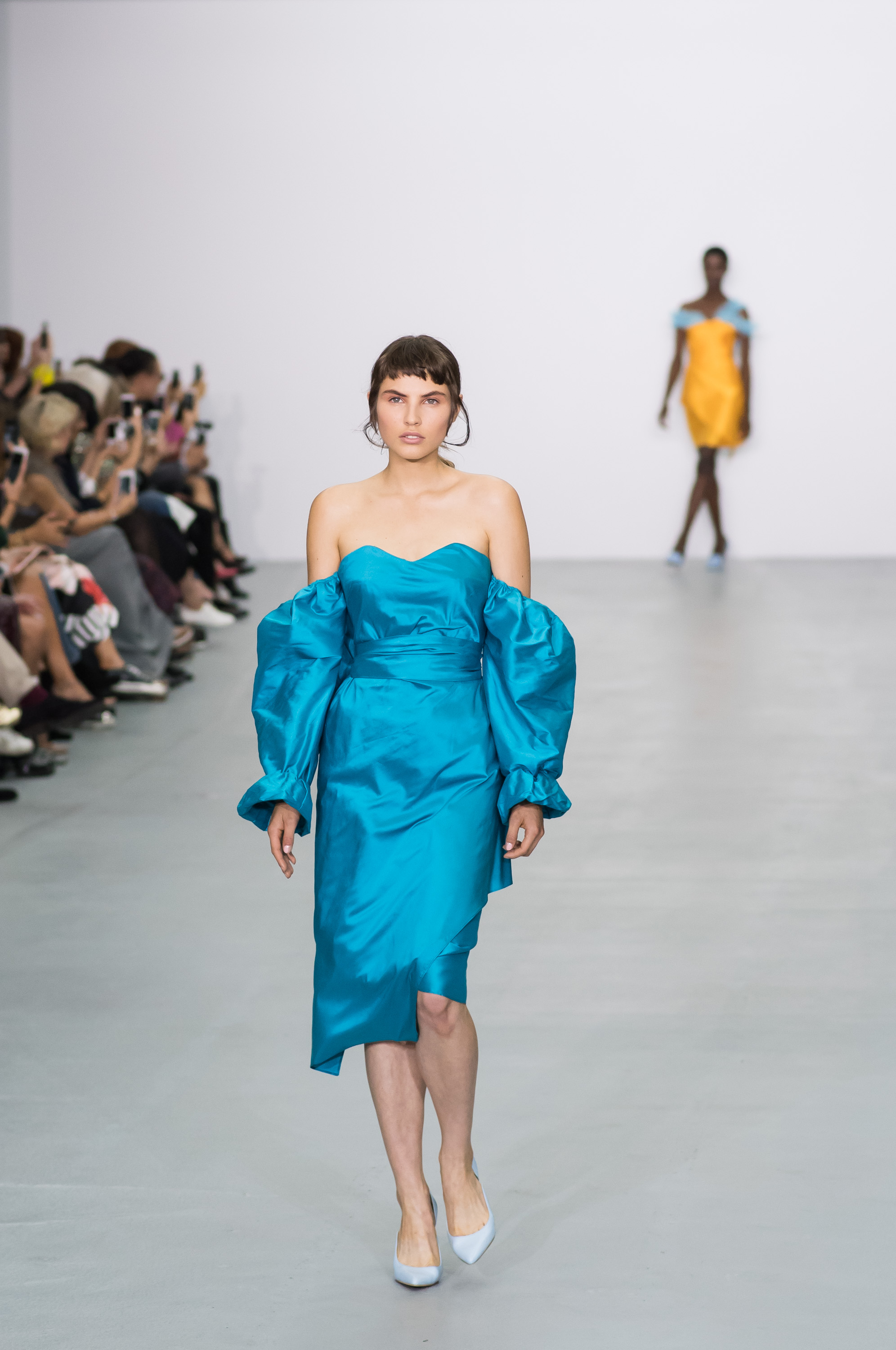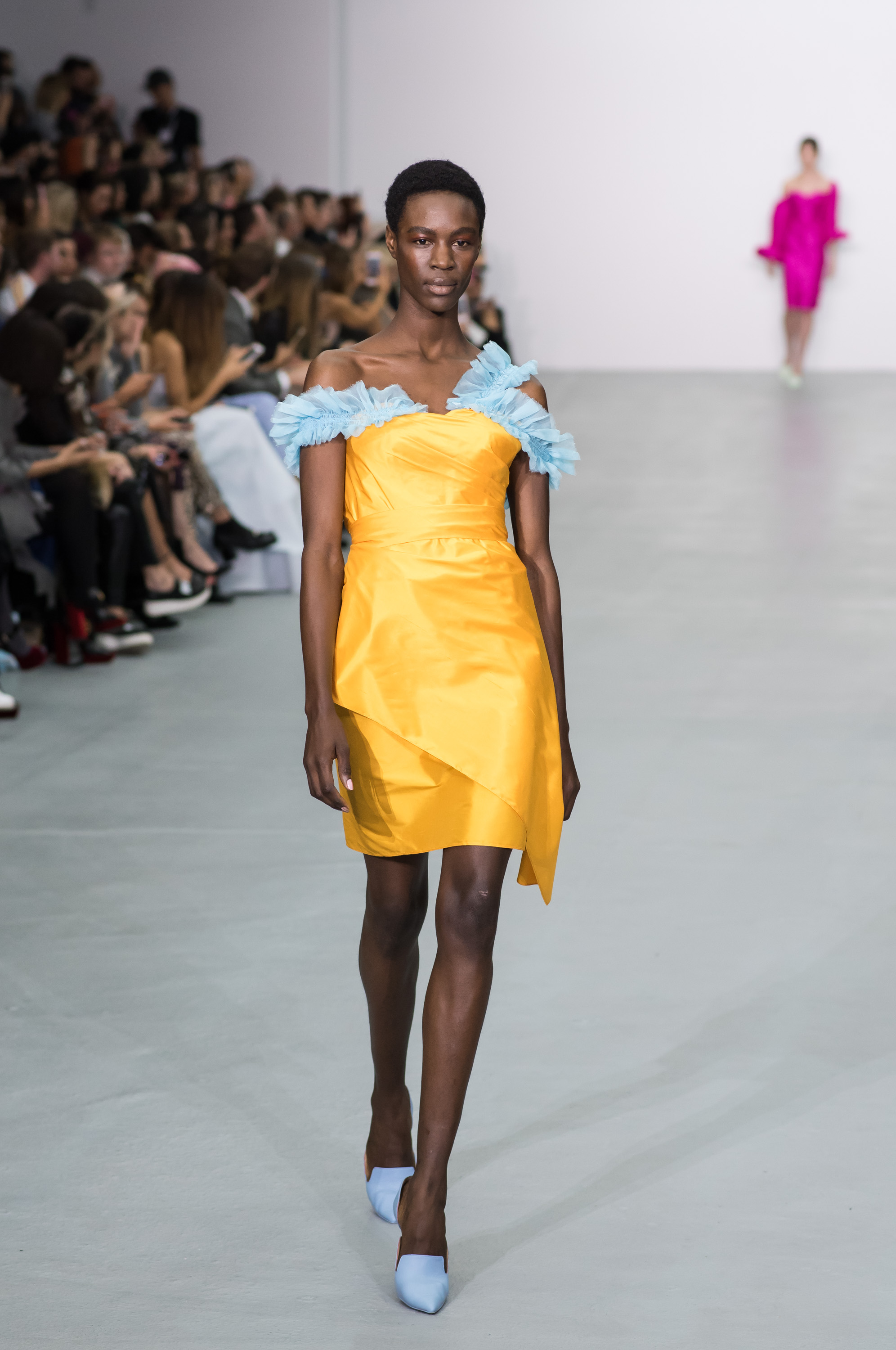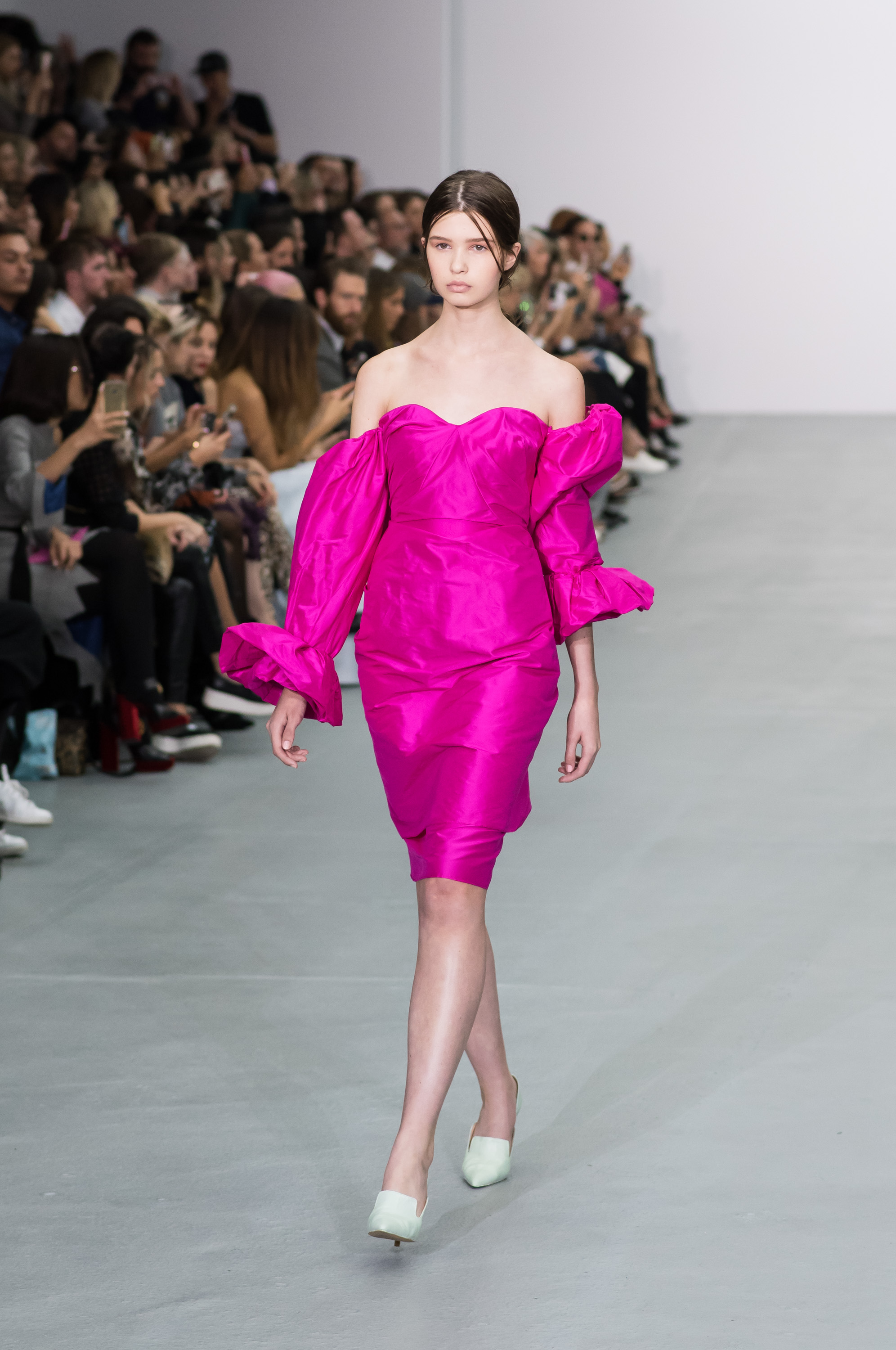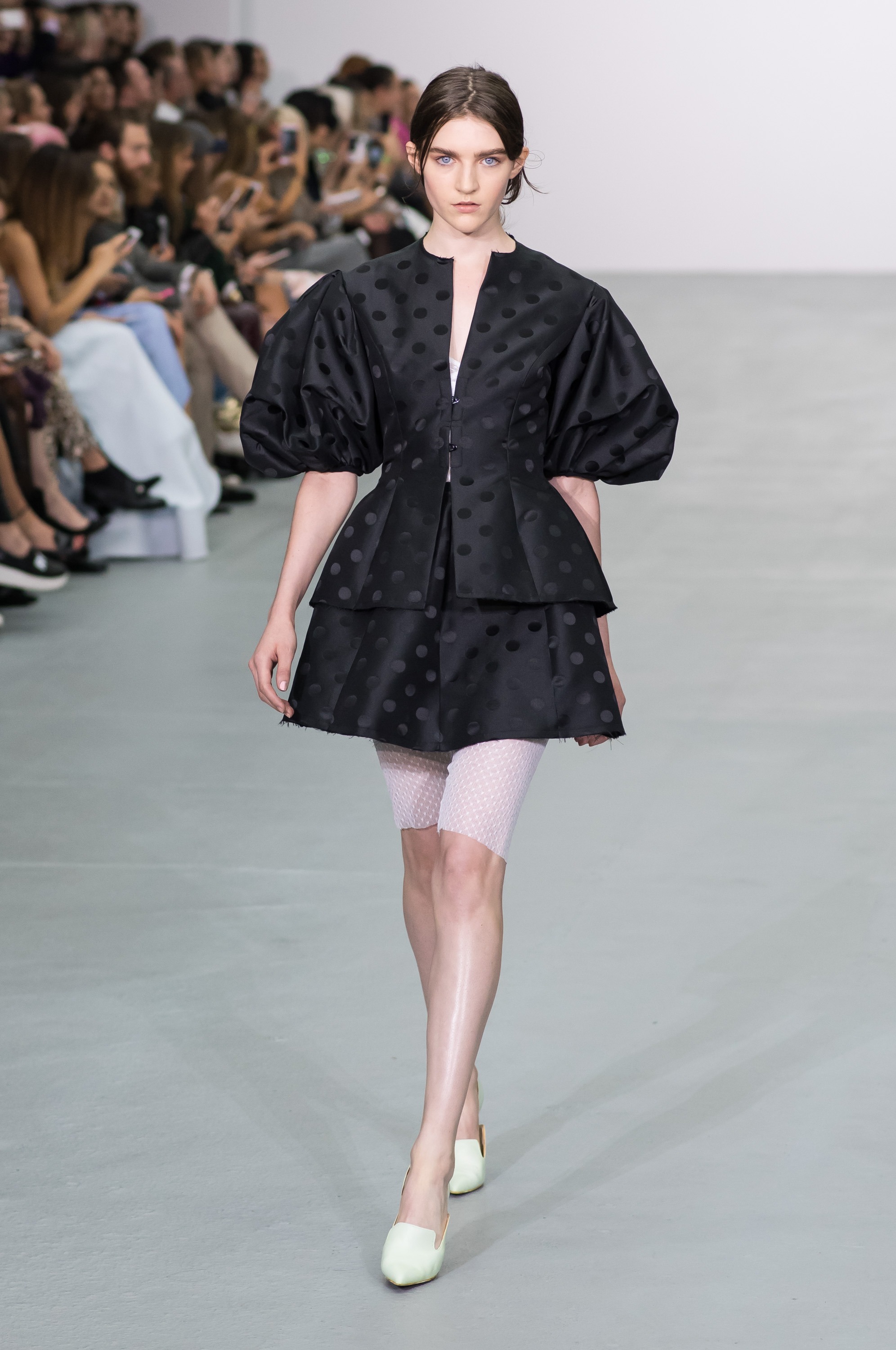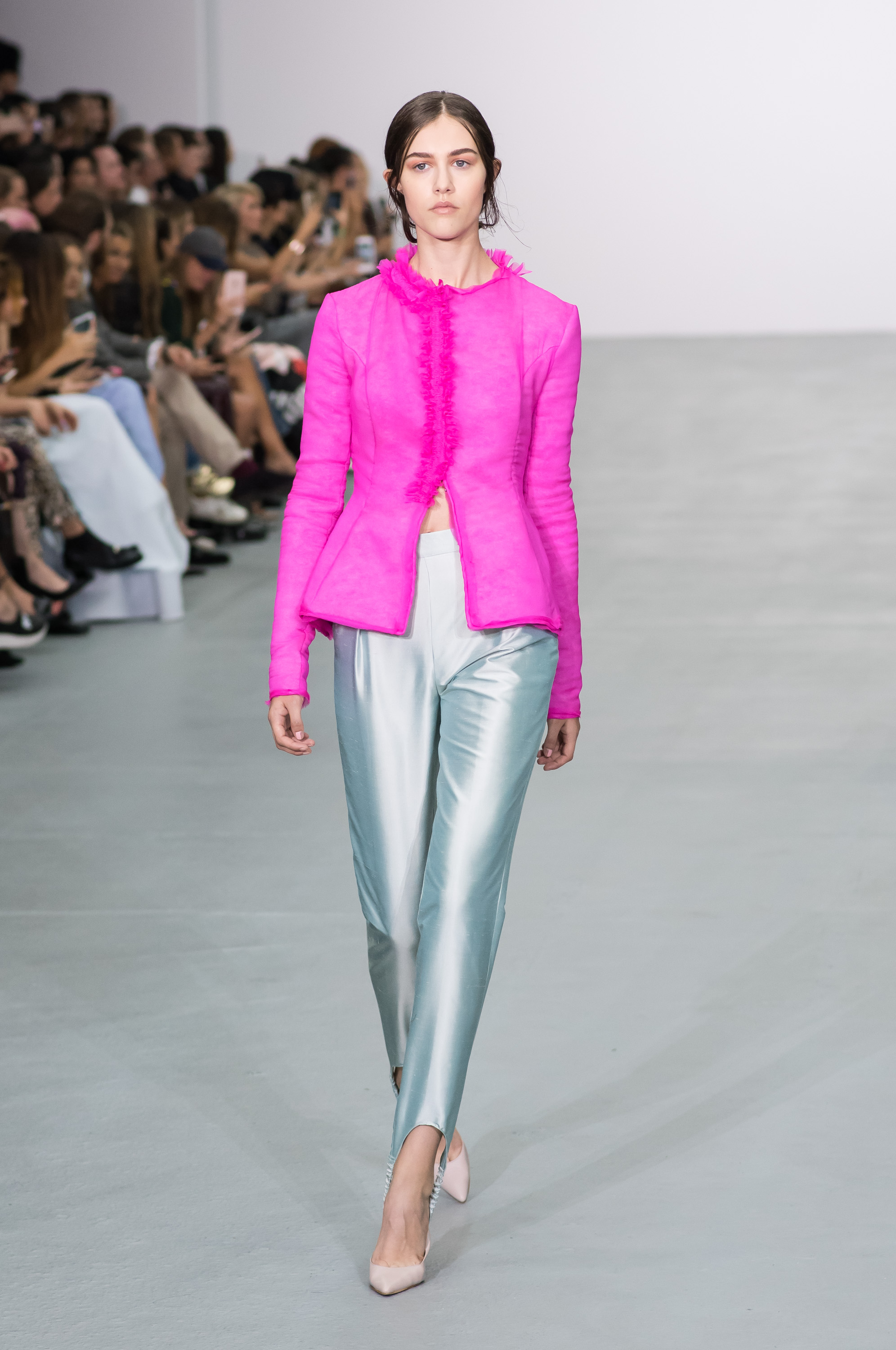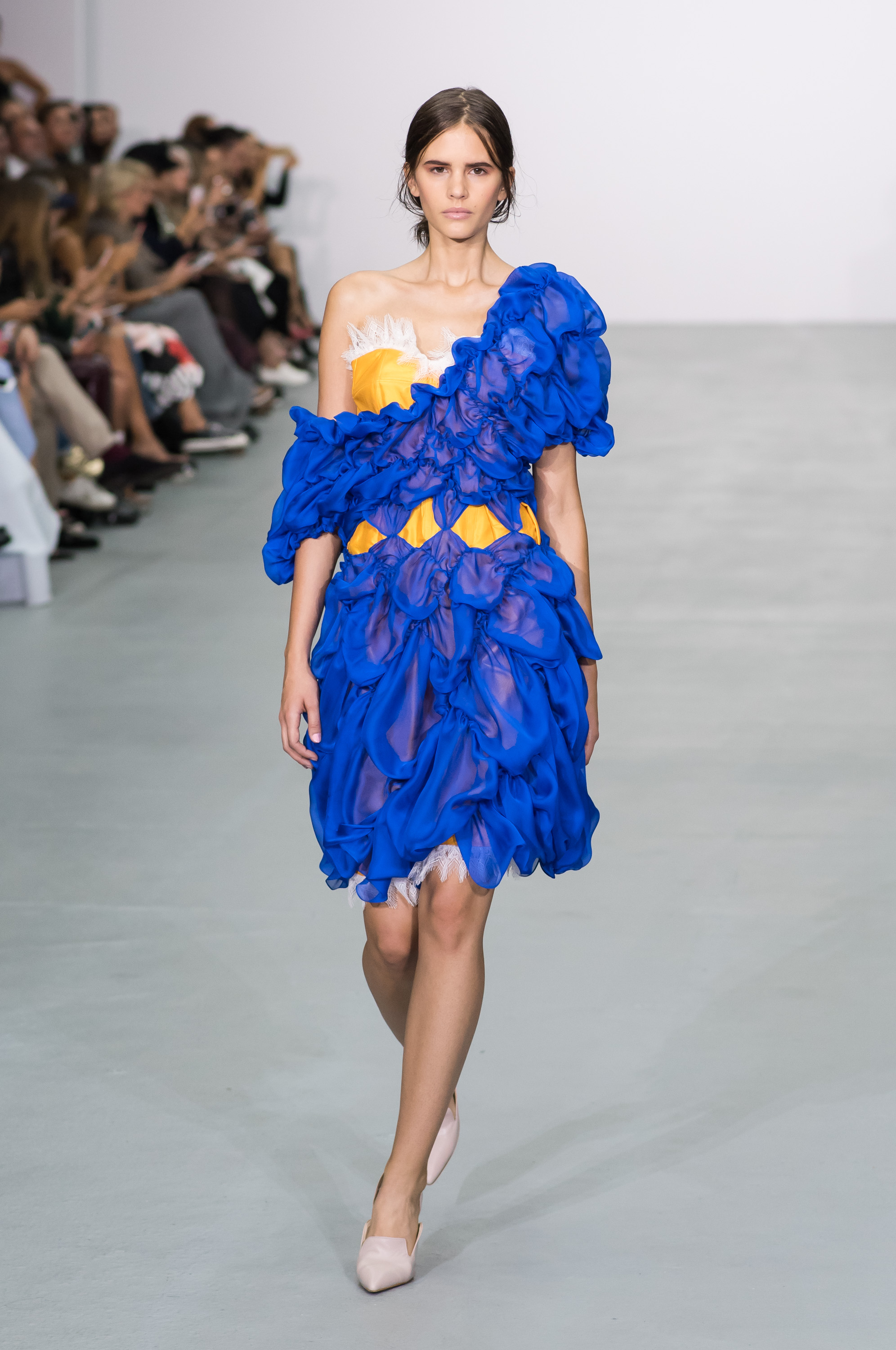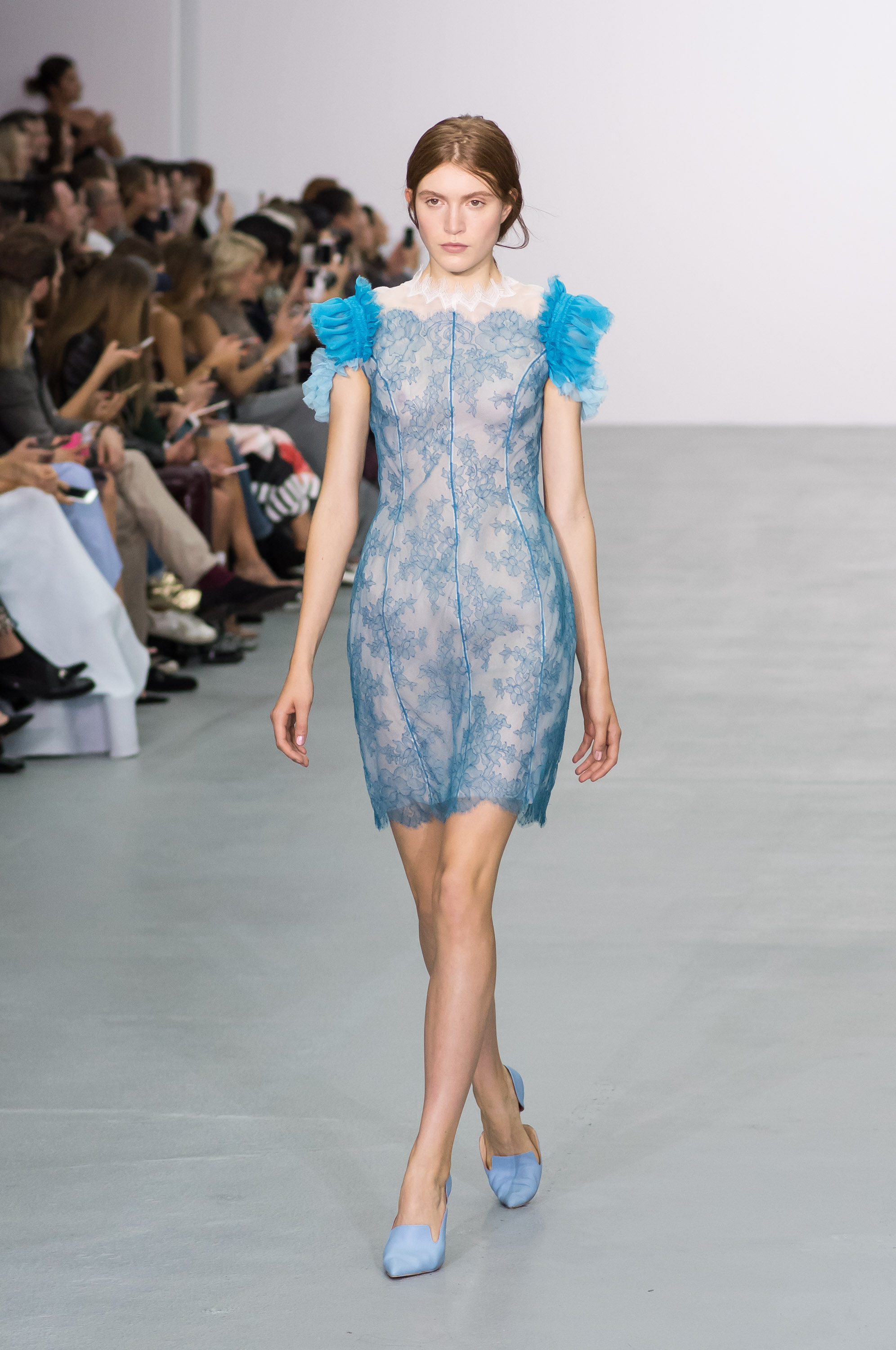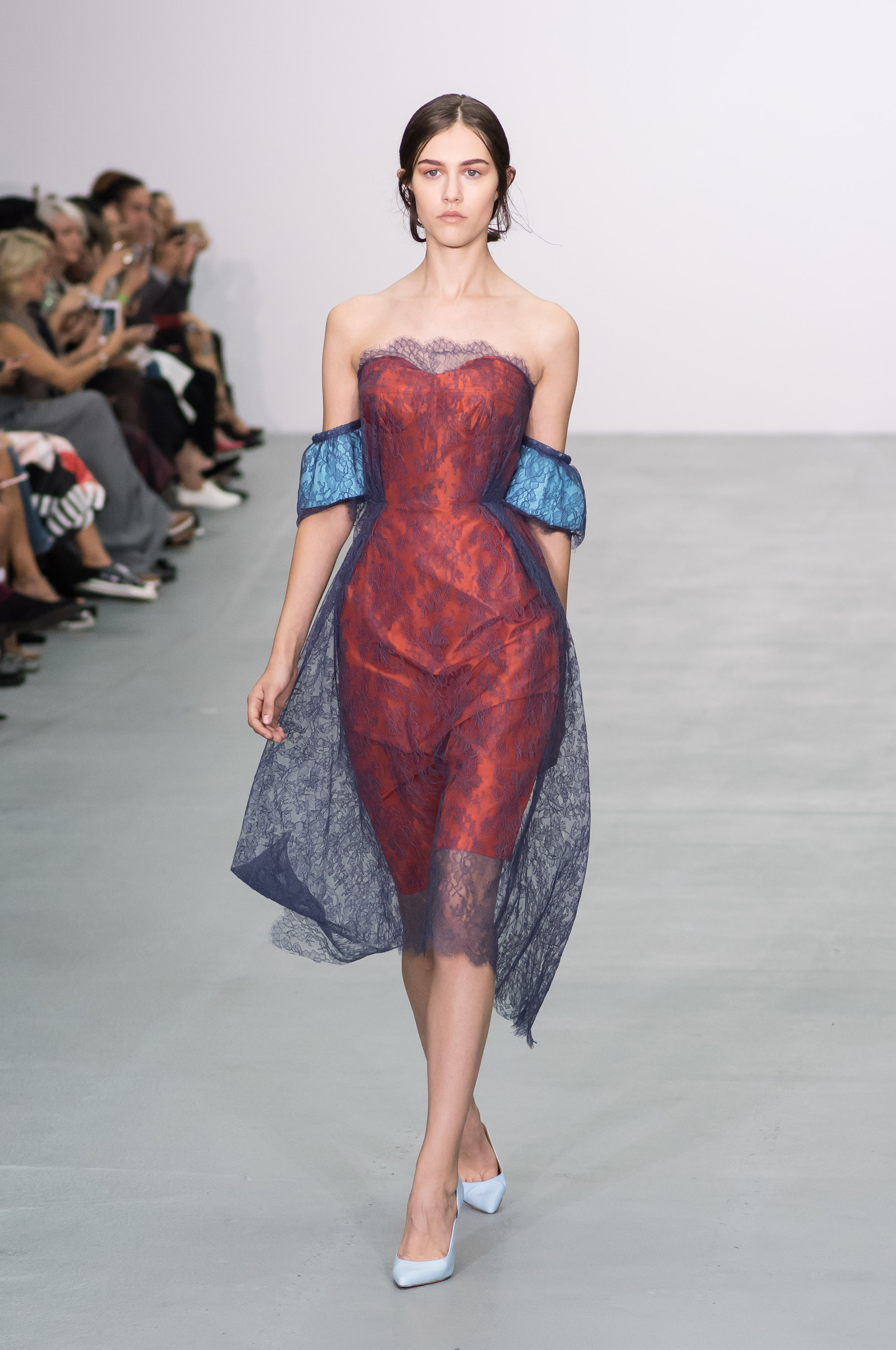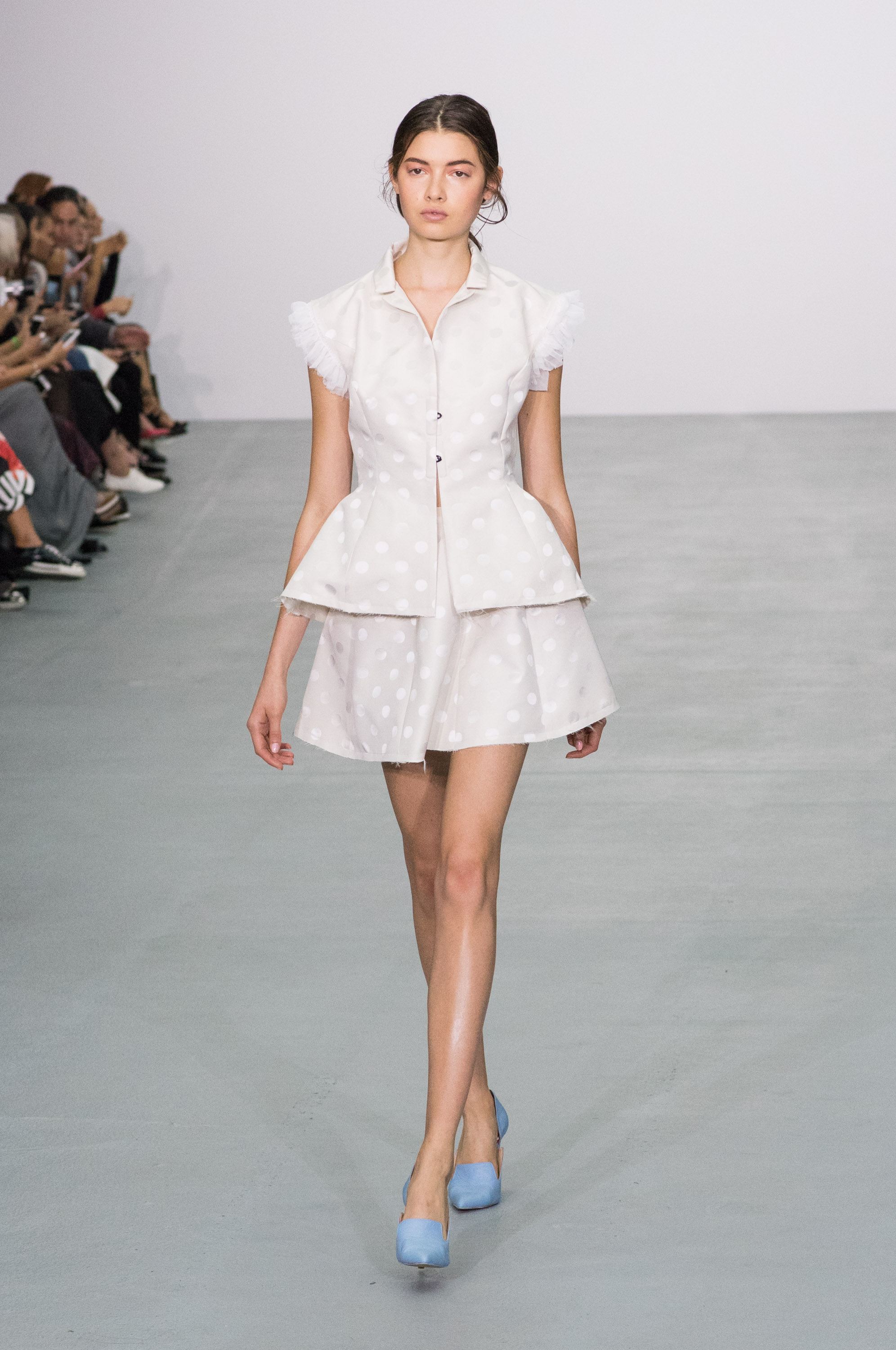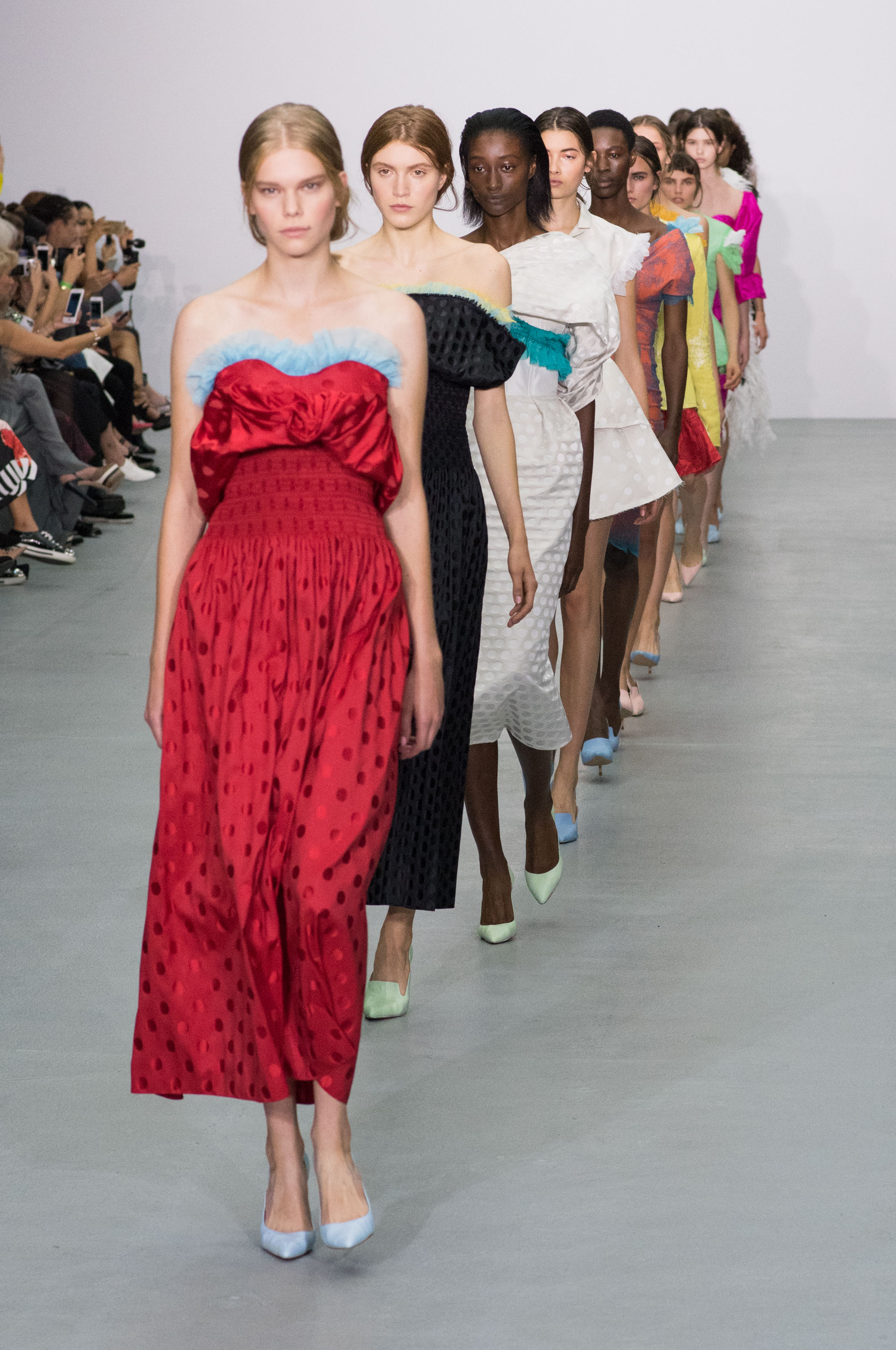 In a combination of original Spanish roots and rock and roll edge, the Emilio De La Morena Spring Summer 17 collection was not for the timid and faint hearted. With a raw Spanish spirit that plays homage to Morena's roots with a backdrop of heavy electric chords and ear opening chimes, the spring summer season was celebrated on the catwalk in an array of tulle, mesh, ruffles and colour.
As the girls stormed the runway, there was nothing but colour and excitement in the garments that Morena had created – in tones of blue, purple, red, pink, yellow, black and white, the Morena girl was fearless and strong, fierce in her summer spirit. Flamenco-esque garments were cleverly cut to reveal the female shoulder, a key attribute to the garments, which kept them feminine and sexy. In order to separate the bright colour tones, Morena also made use of black and white layered dresses, adorned in polkadot features that brought the image of the traditional Spanish Senorita and her bright red and black flamenco dress.
Emilio De La Morena's collection is definitely a celebration for the liveliness of summer, the celebration of the heat and happiness that the season brings. It is a collection that stands out against the utilitarianism of the season and brings the fun and happiness back to female dressing…as well as fashion week.
Words by Jasmine Banbury
Images by Andrew Gough