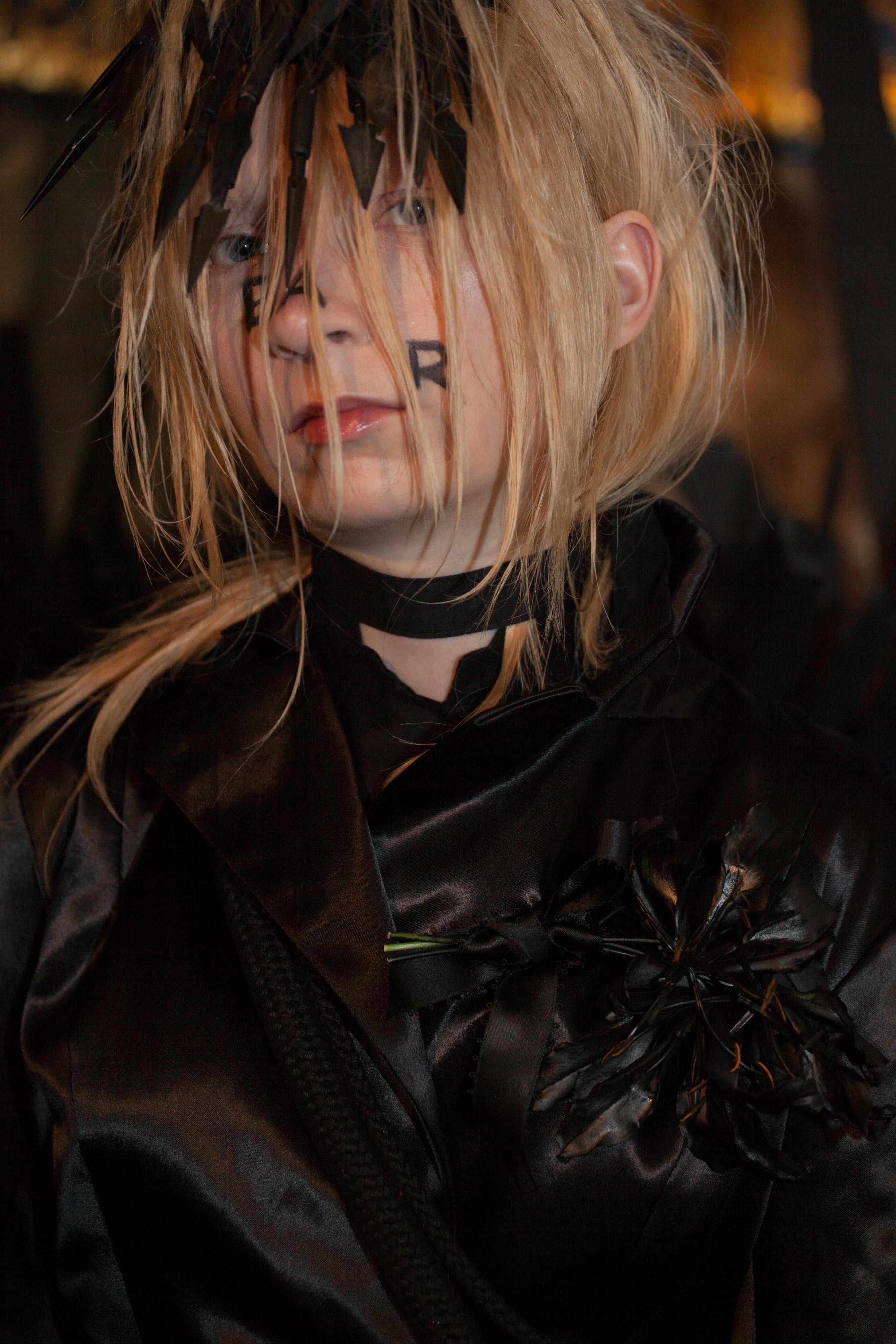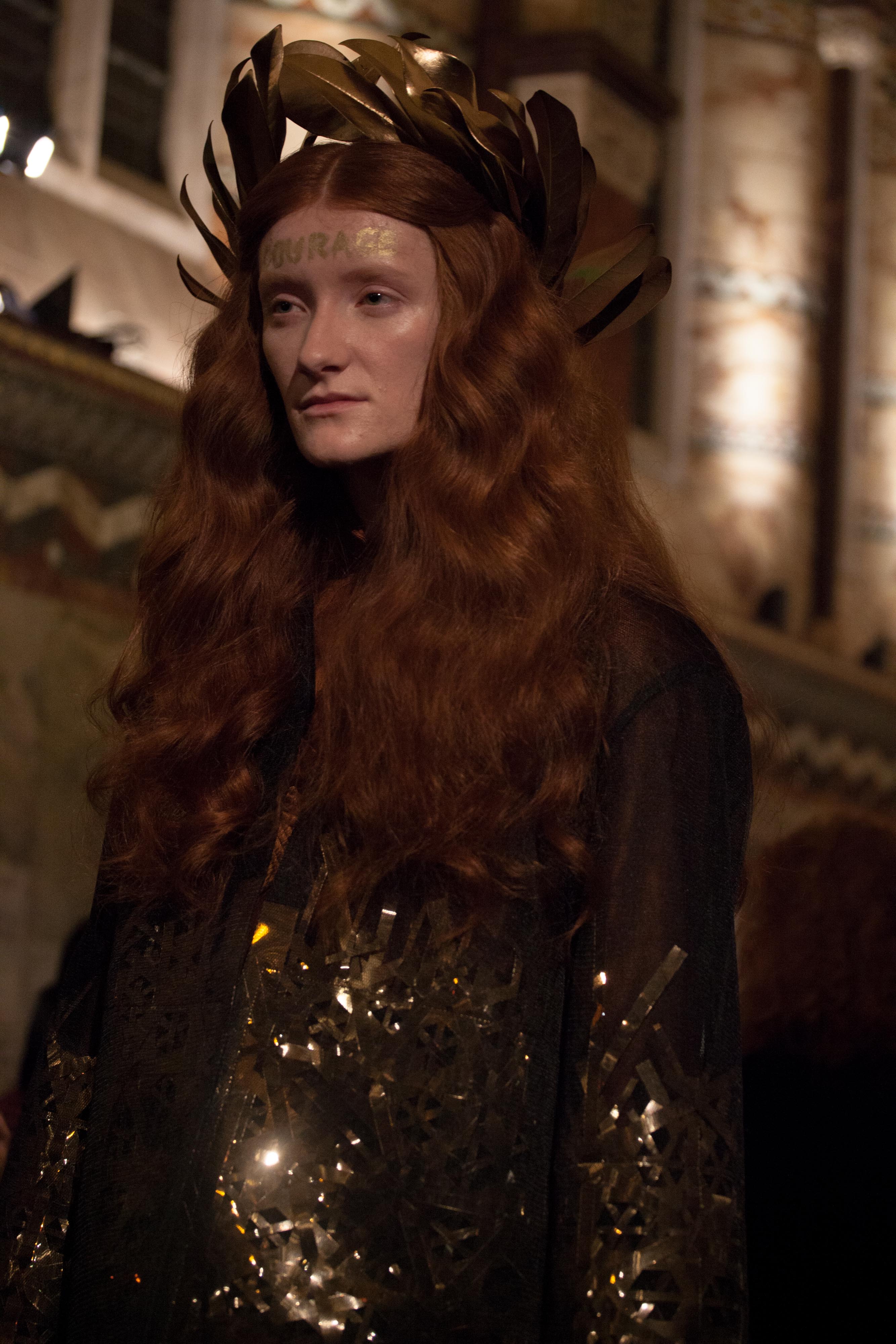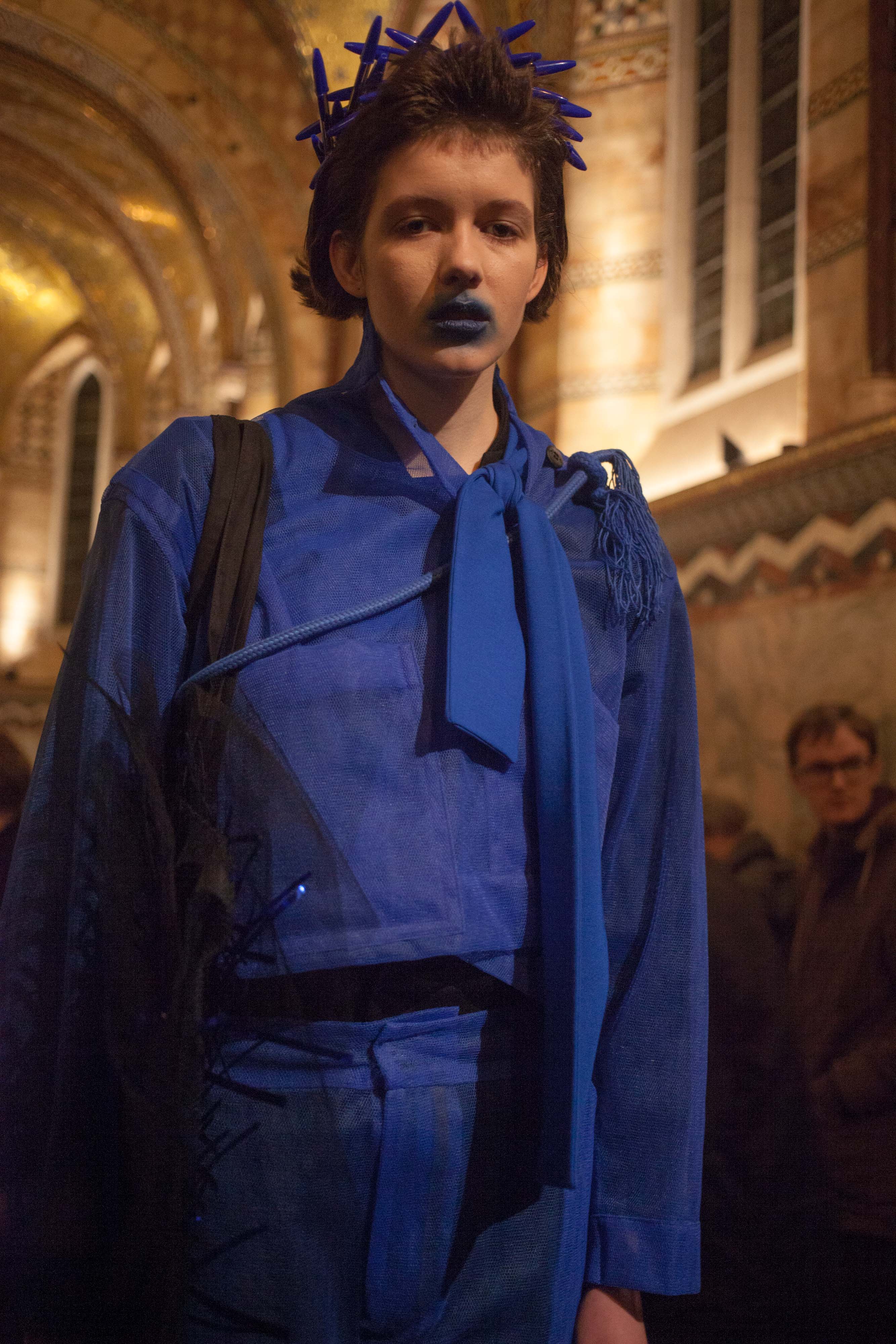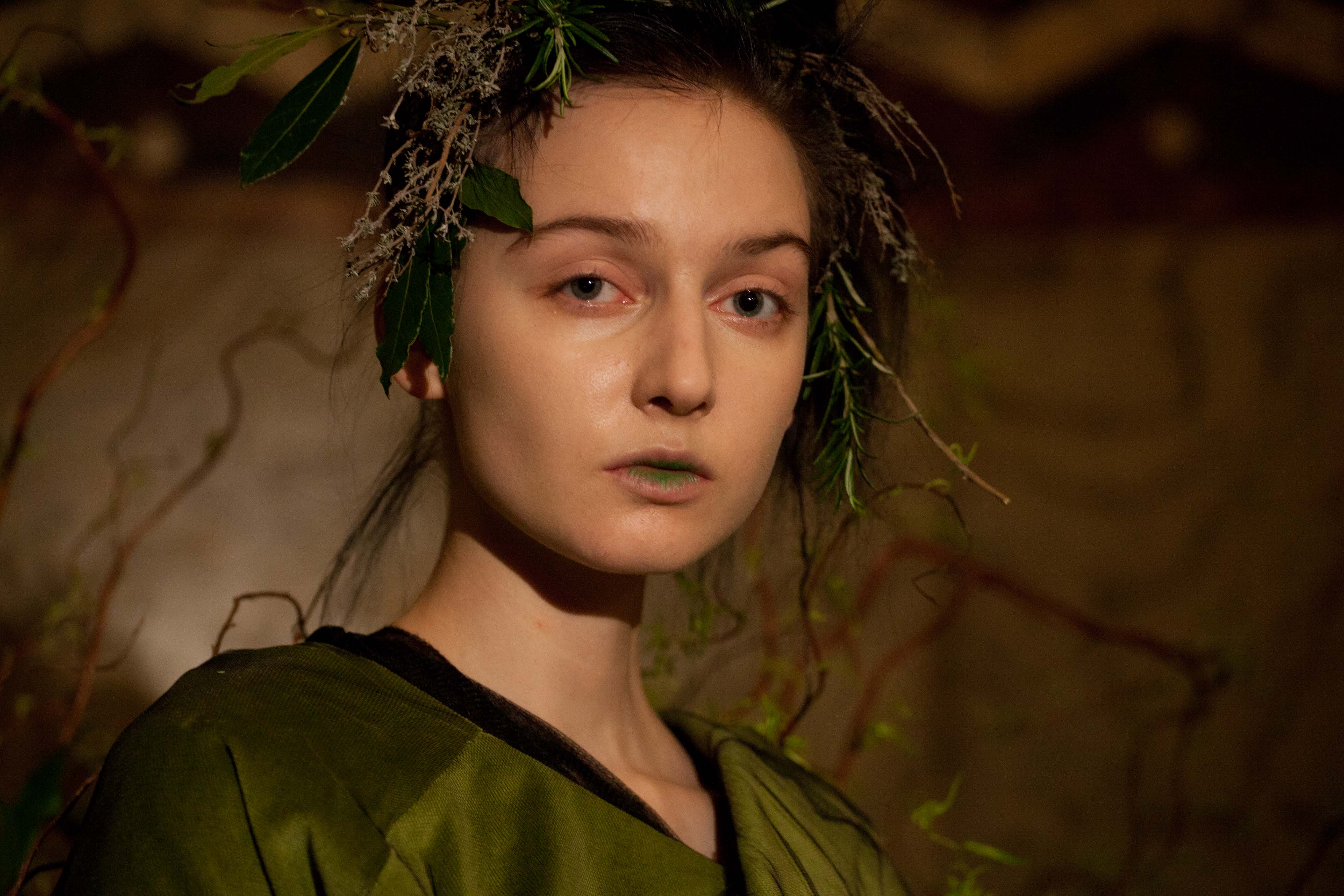 For AW 2017, Phoebe English chose to present a collection that would equip and empower the woman. Giving voice, unity, repair, and hope to a age in desperate need of these values, her latest show was all about power and perseverance.
Sheer fabrics juxtaposed with bold silhouettes explore the relationship between fragility and strength. In using these opposites a unity is emphasized over division, and imagery of great might and willpower is provoked. Models adorned with crowns and strewn with flora in collaboration with Maison de Fleurs, give a sense of capability, and courage.
The show was as abundant in rich textures as it was empowering. Textiles employed were: trapped golden woven sequins, velvet, silks, tulle, bouclé wools and shirting cottons. The drape over the body of the fabric gave a grandeur of precise chaos to the collection. In collaboration with British knitwear heritage brand John Smedley, gorgeous woolens flow effortlessly over the body to prove that good style can double to keep you warm.
The Phoebe English autumn winter 2017 collection was one that proved to be immensely provoking as well as aesthetically sound.
Words by: Cosmin Cernica 
Images by: Georgia Silitoe