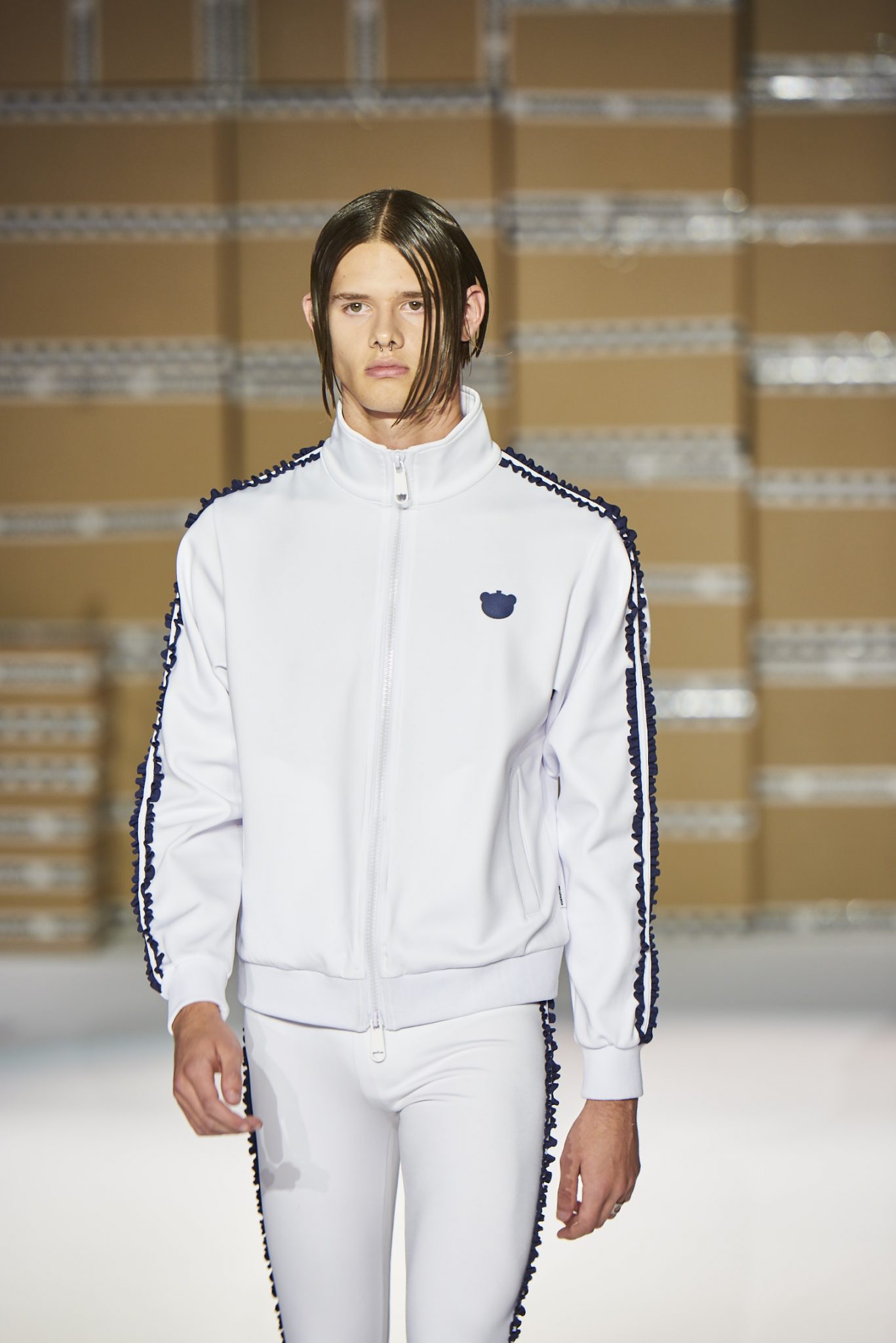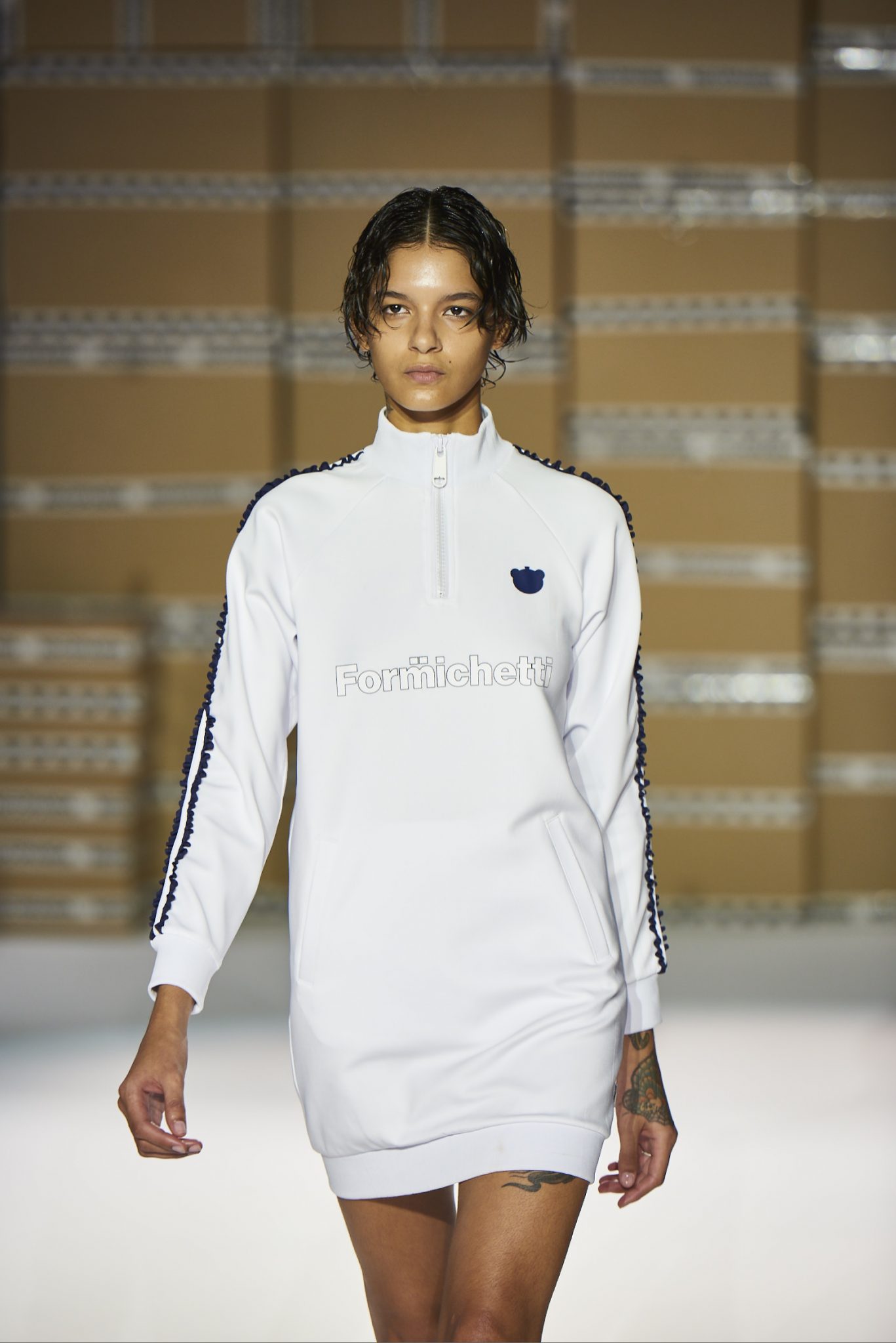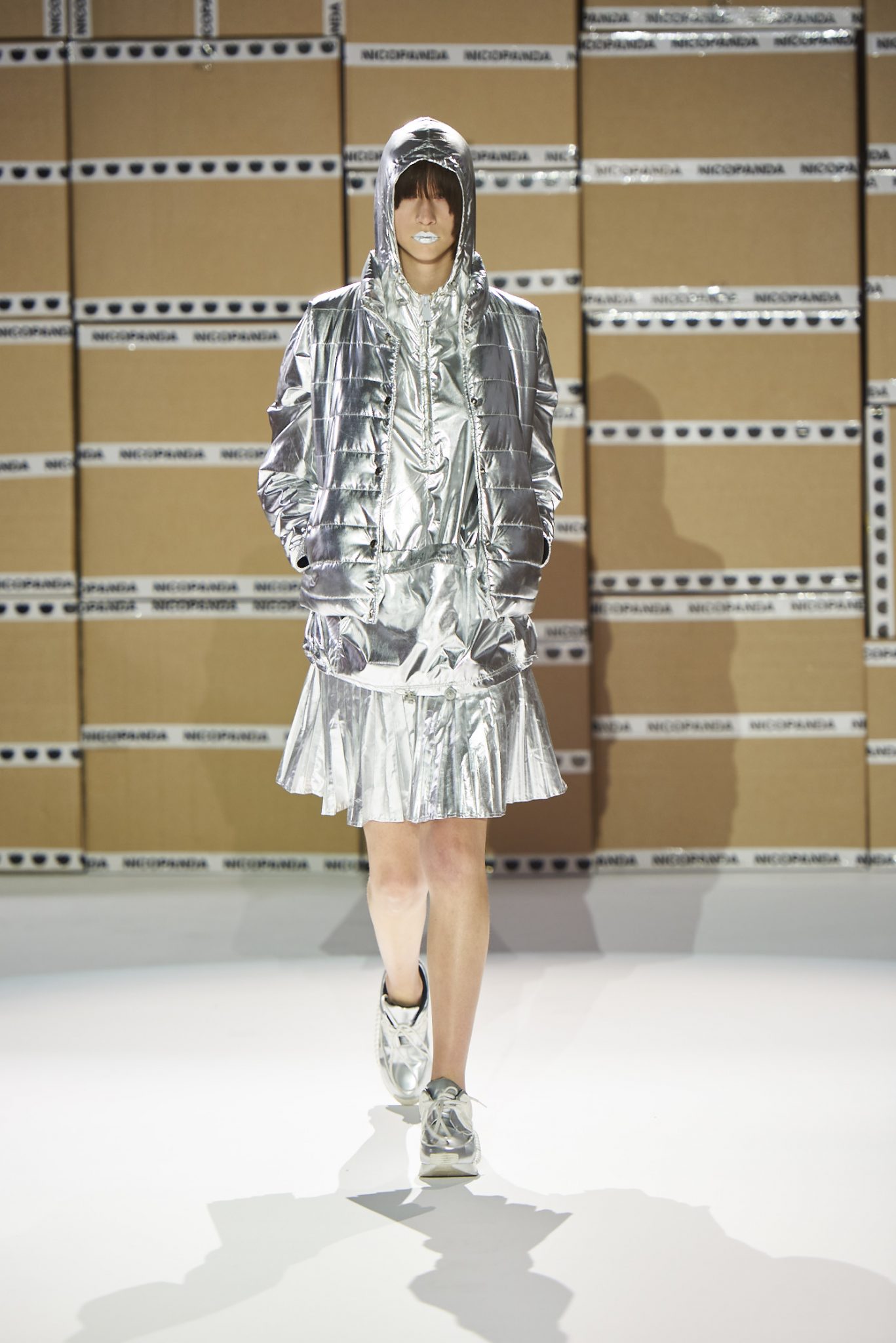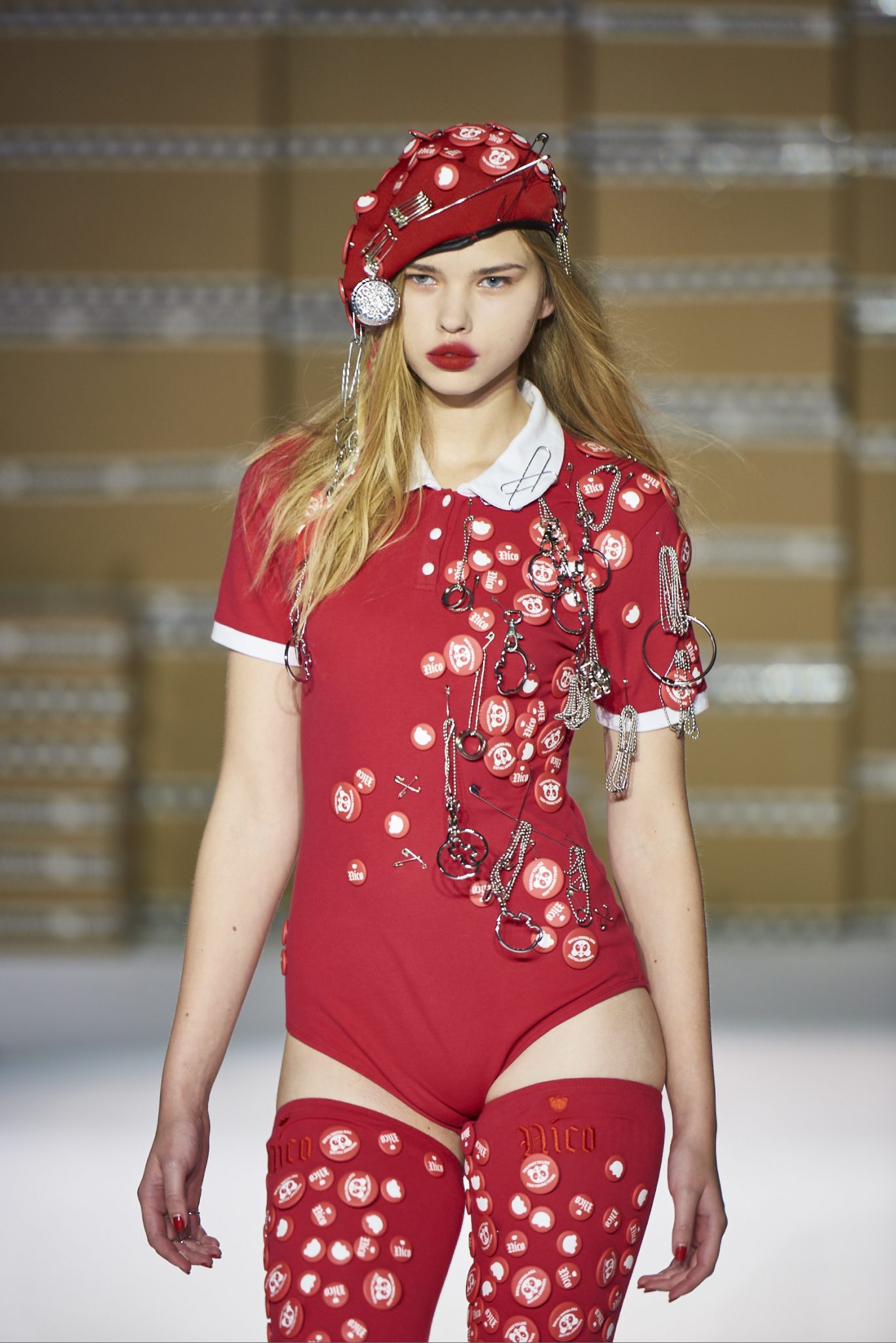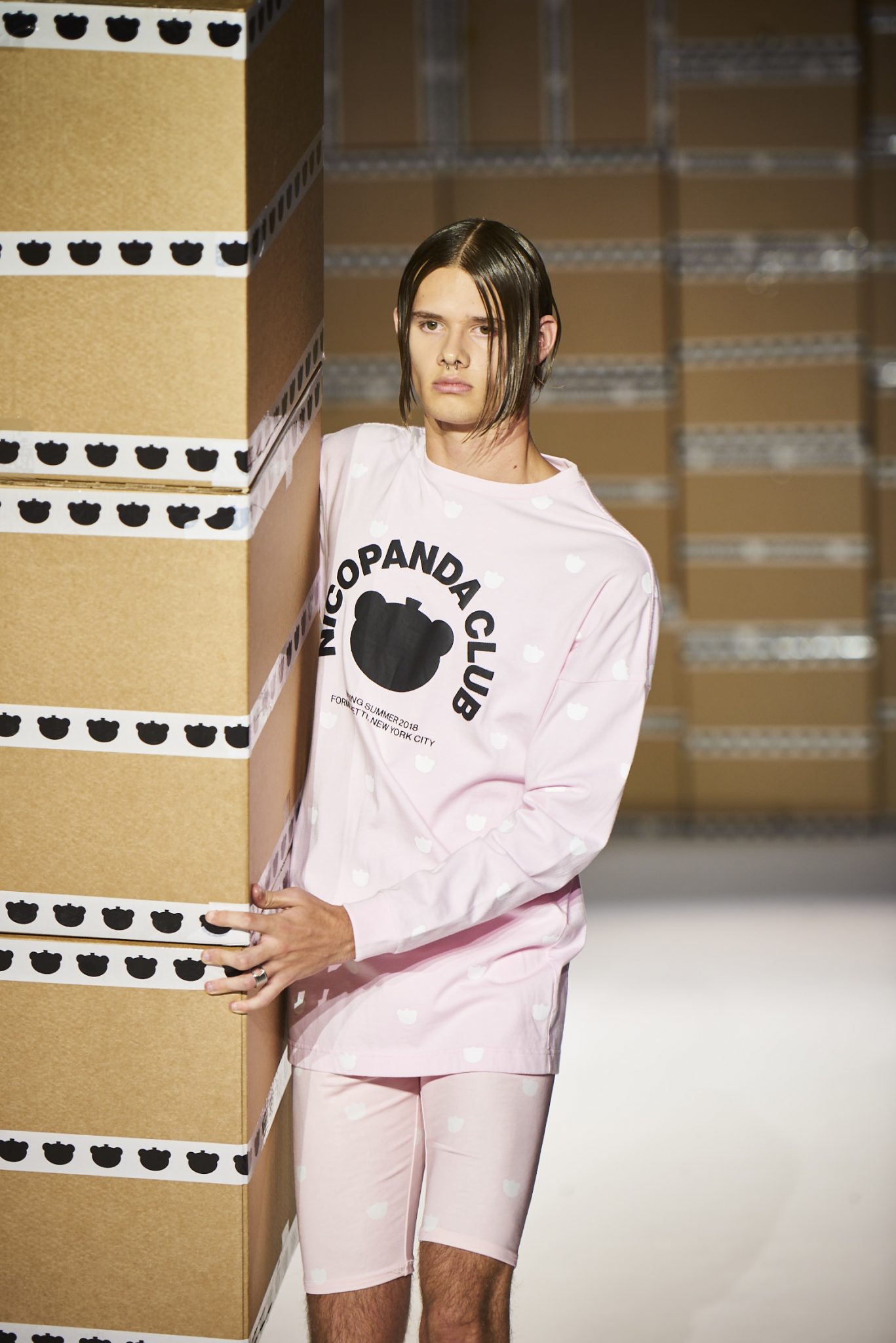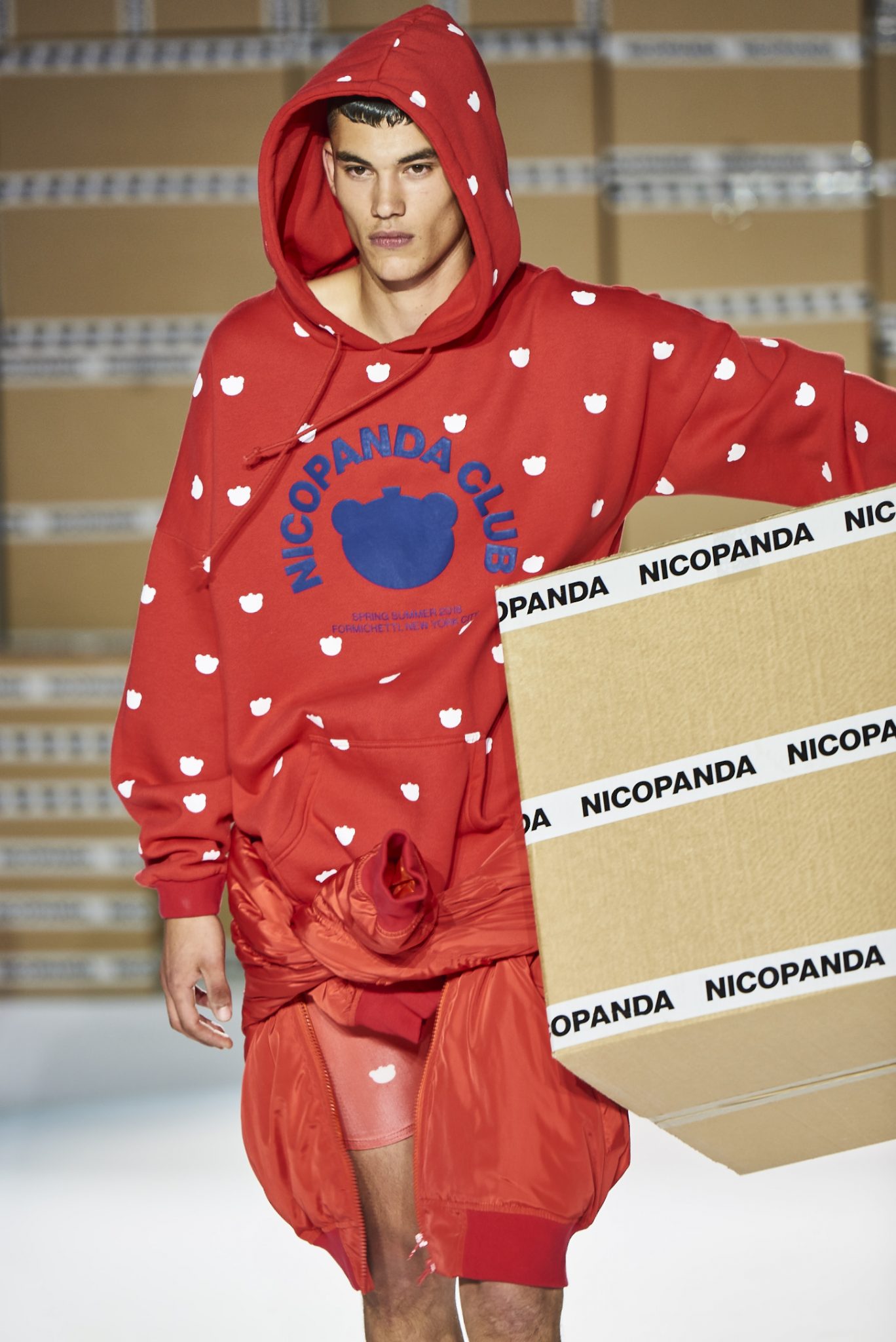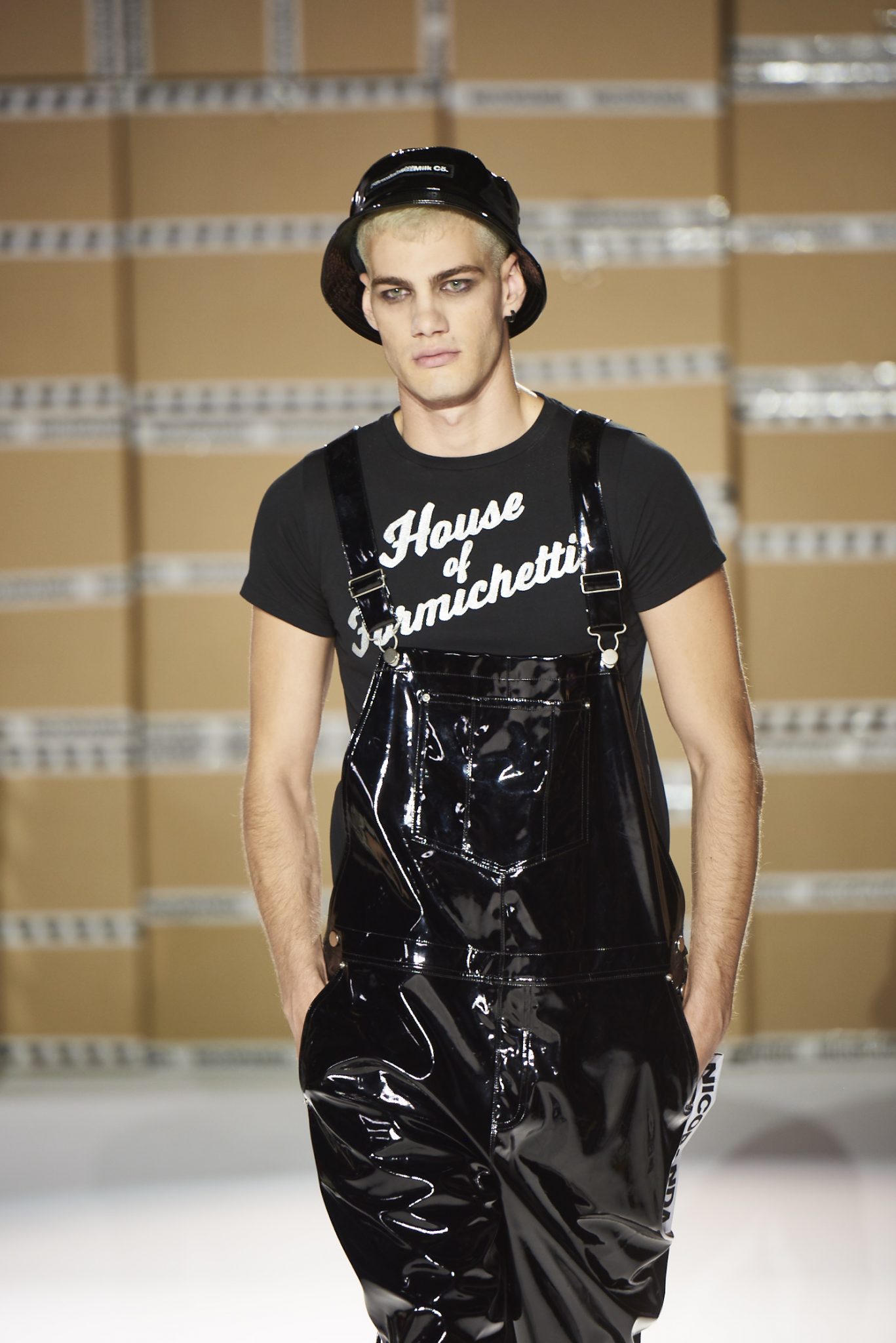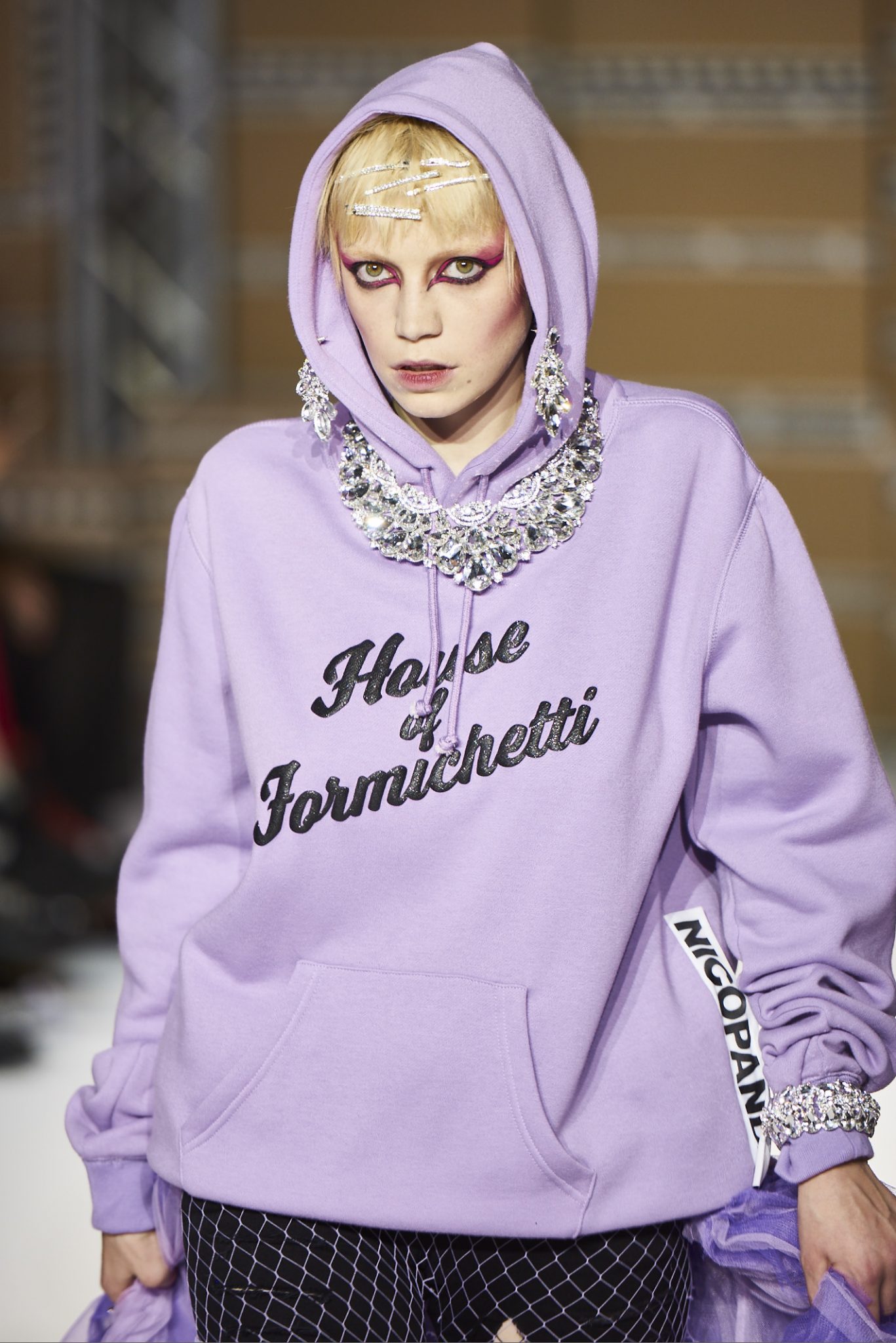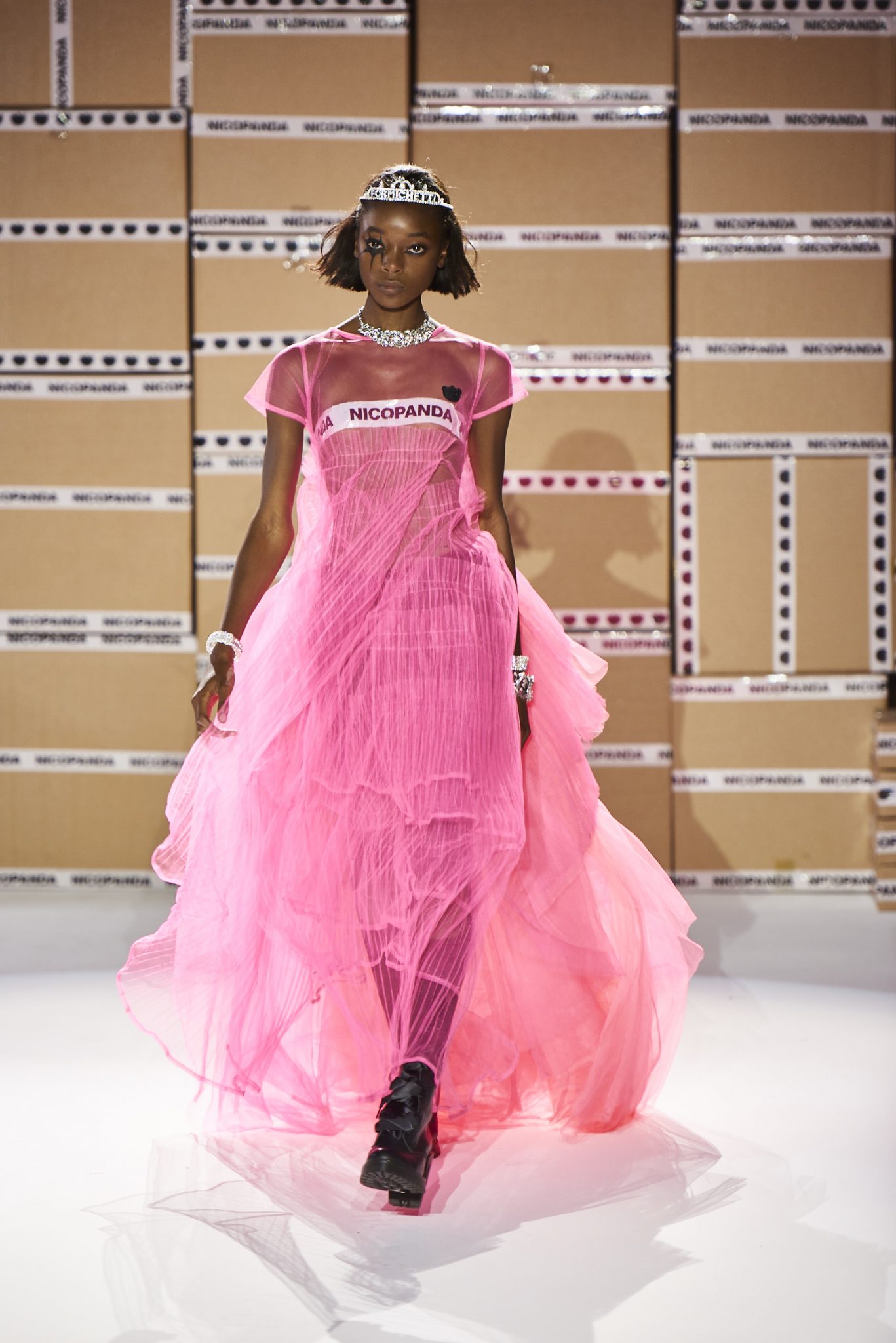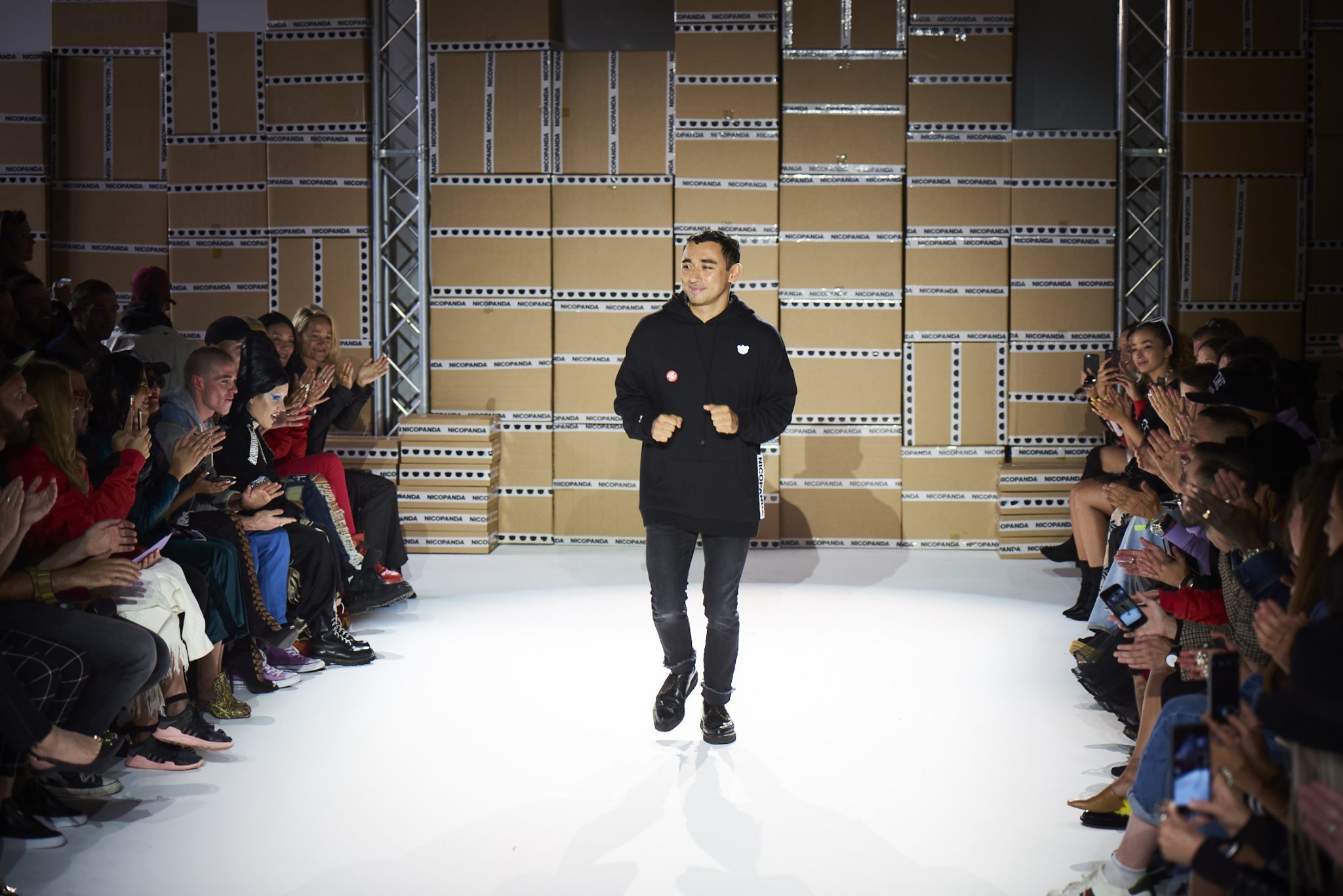 Establishing an underground atmosphere right from the beginning, Nicopanda uses the confusing concept of high school and identity as a key message throughout the show.
A warehouse setting, a travel away from the other shows and a room full on cupboard boxes, a real essence of street style was created and then so clearly reflected in his edgy, sport luxe, rebellious designs.
He used the jocks, the preps, the punks and the prom queen to continue to set the mood and the look of his new collection. Featuring contradicting textures and materials to emphasized confusion of coming-of-age and as well as varied lengths and colours.
The whole collection is bound by non-gendered eclecticism of the Nicopanda community. It was a very diverse runway and showed models of all colour and age. Including a transvestite strutting down the runway, followed by an older women and a variety of race and gender.
A strong statement show left me feeling inspired and powerful. With nothing but creativity and style Nicopanda takes embellished fleece, ruffles, sporty-stripes, box pleats, punk badges and chain wallets and prom dresses from the catwalk to the consumer and out onto the streets in a matter of hours.
Words: Hetty Appleton-Miles
Images: Robert Parfitt