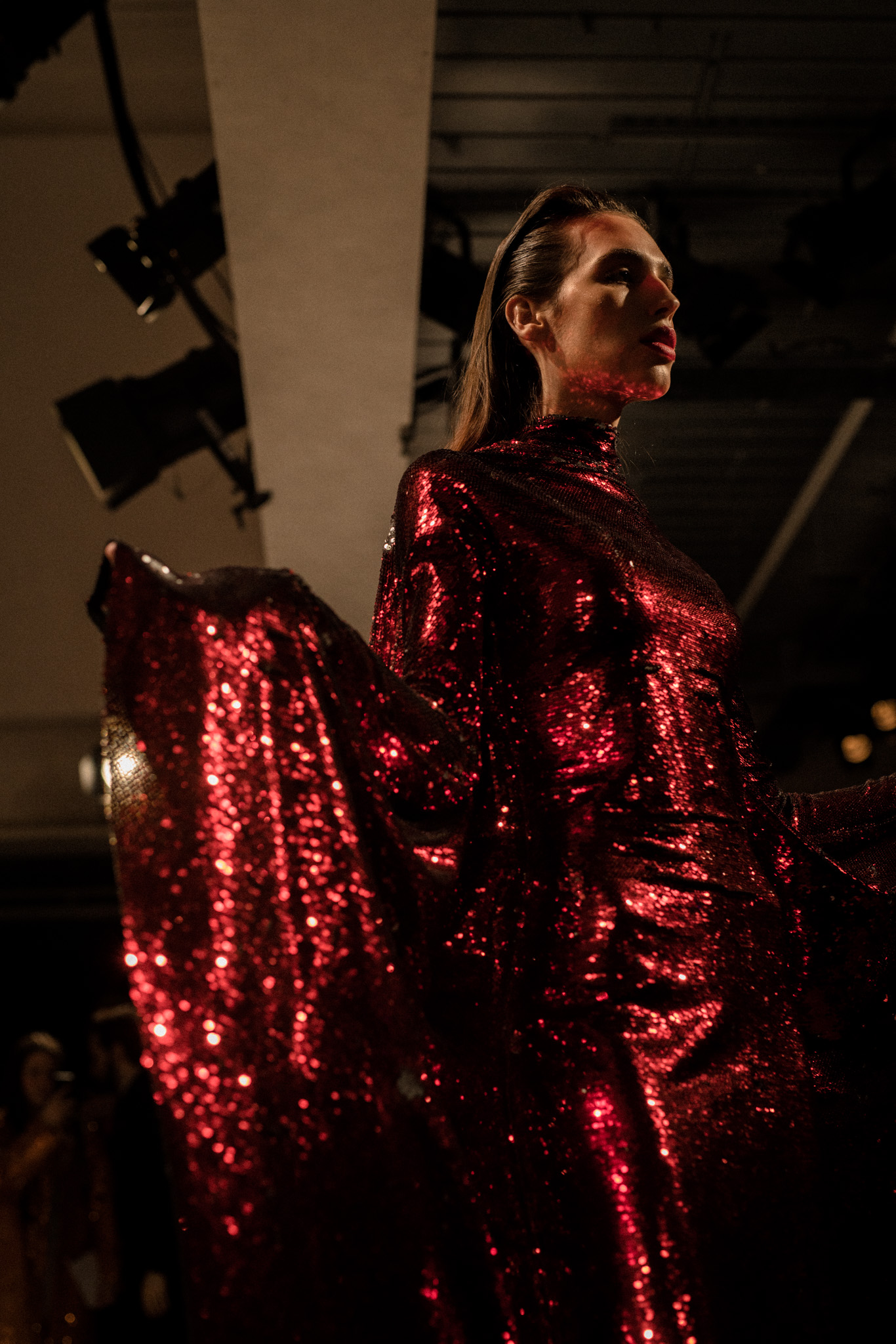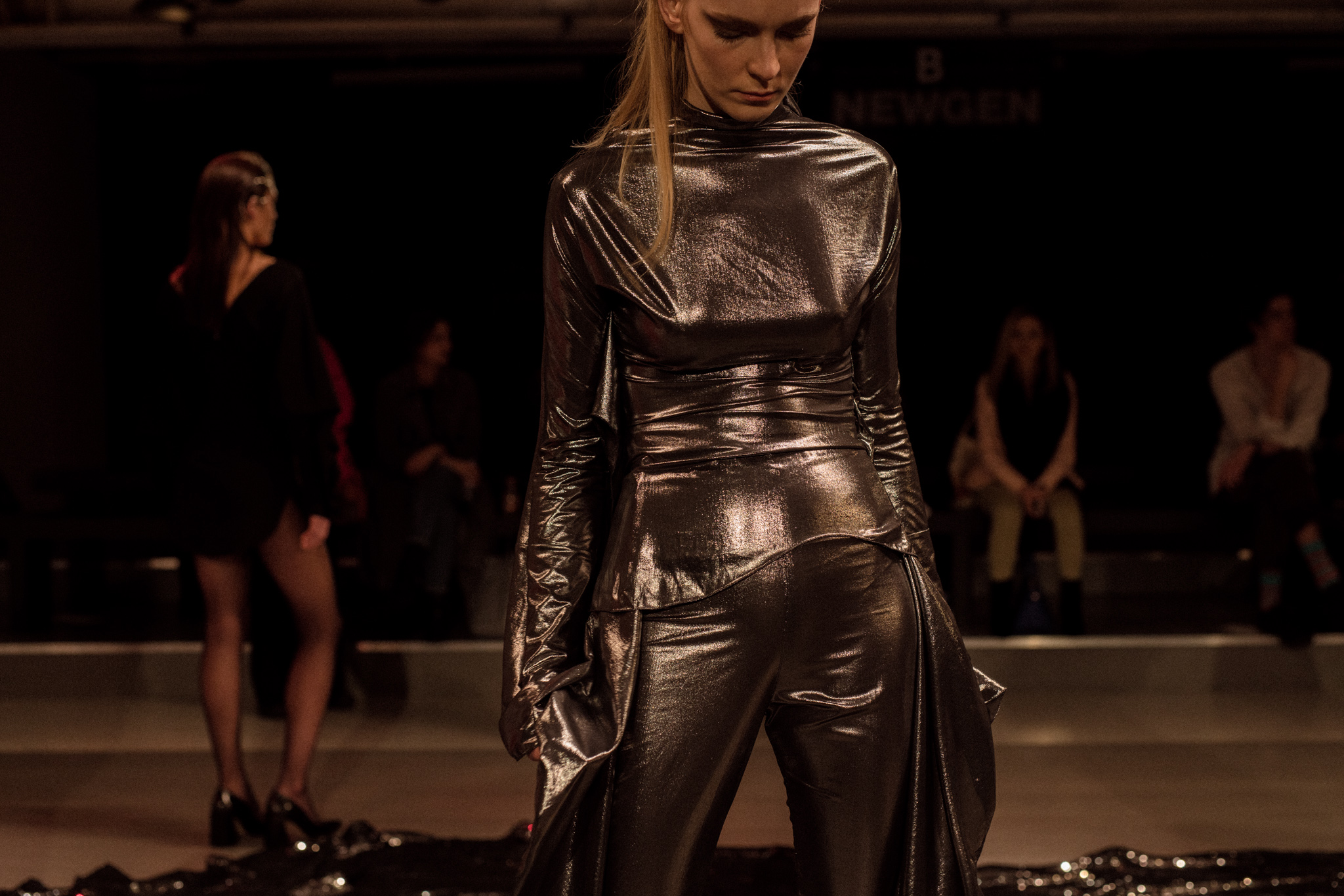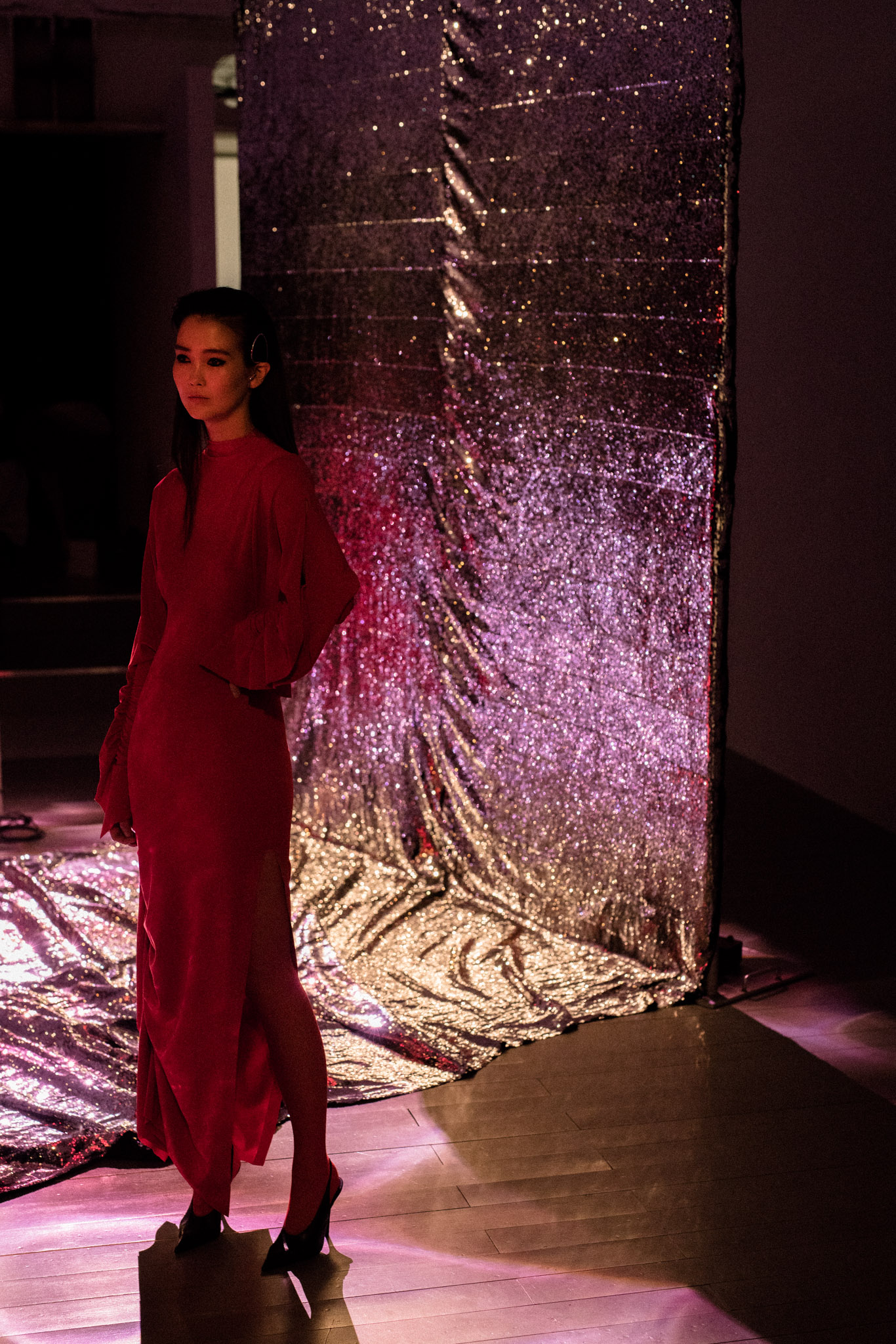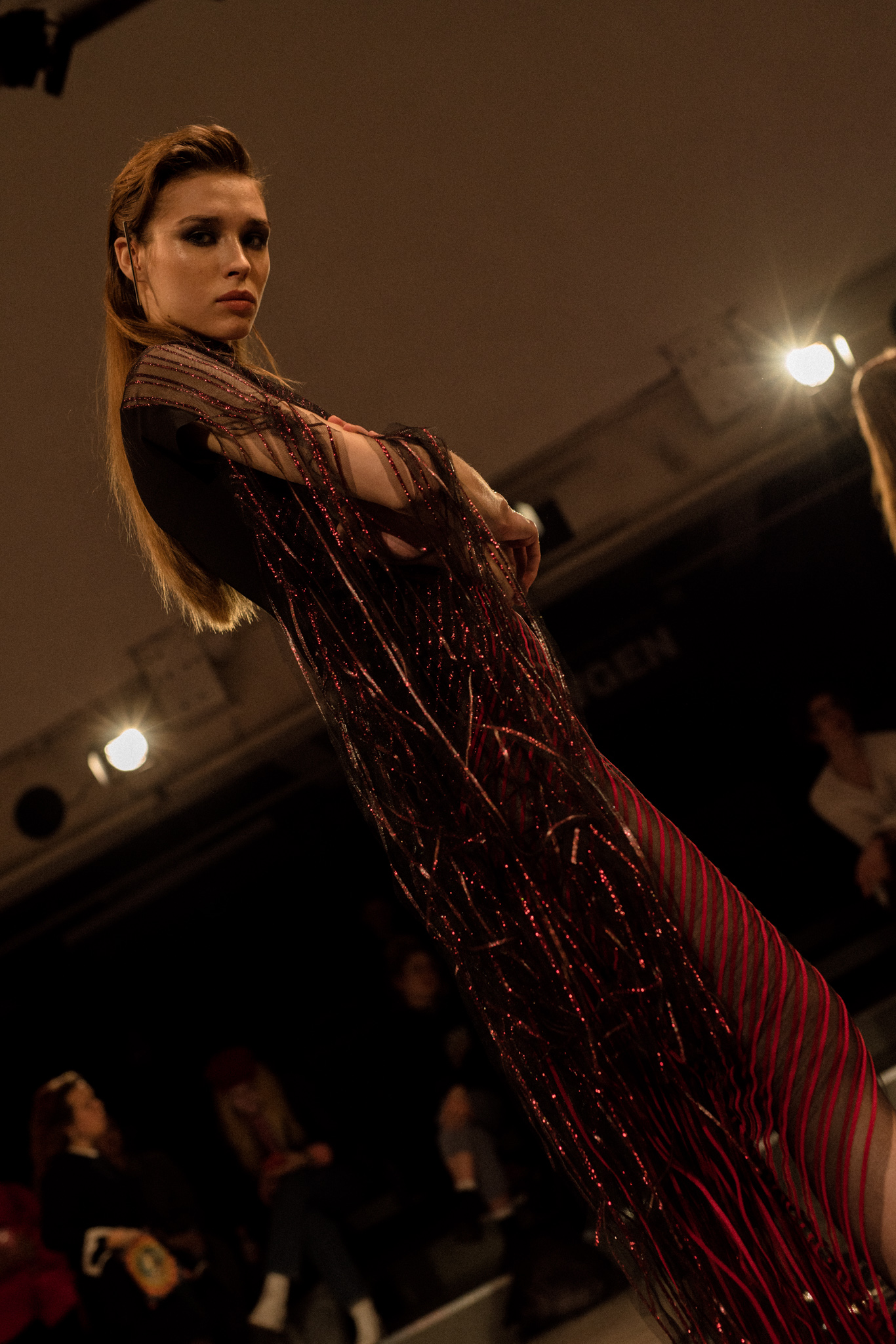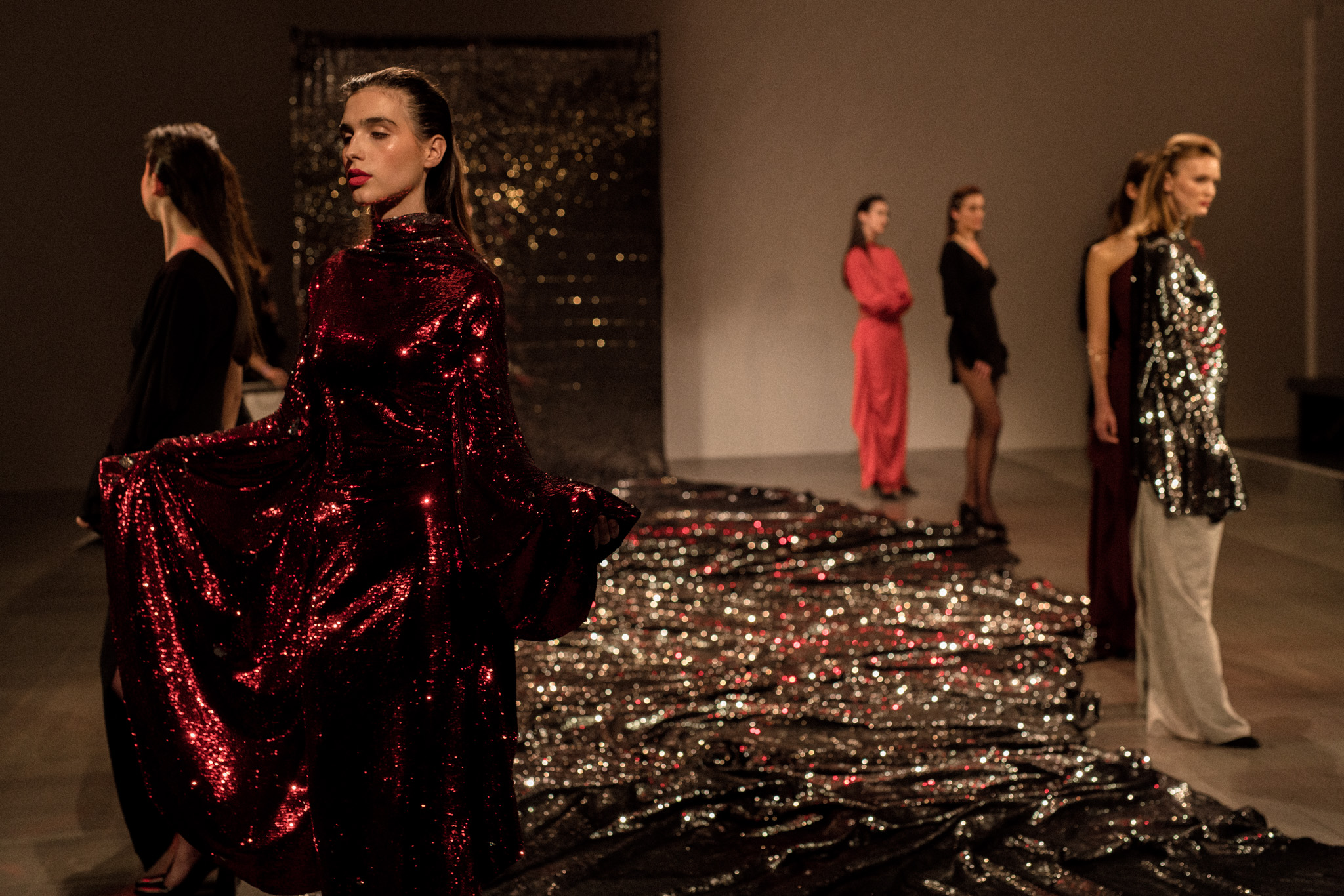 As with her previous collections, Paula Knorr's AW18 Collection, supported and showed attention to how feminine identity can be presented through dress. The collection demonstrates the sensuality of women's dress, while not objectifying it, and emphasizes the beauty of the female form. Knorr's designs play with the eye and her use of texture experiments with the model's silhouette. This collection is bold statement defining Knorr's own version of empowering dress. Adding to this sentiment jazz singer, Laura Tottenhagen, played poems concerning feminism to music over the presentation. This yet another demonstration of Knorr's passion for the cause.
At the presentation the models coyly interacted with photographers and spectators. They had clearly been directed to show hints of their personality yet remain separate from the audience. These mannerisms reflect Knorr's own decisions regarding hem and neck lines. Her designs are, arguably, more conservative than others presented at London Fashion Week however, this sense of conservatism is overthrown with the use of bold colours and glitter detailing. The collection is an example of sophistication, sensuality and statement combined. Knorr's choice of fabric, with some pieces heavily detailed in velvet print, reflects this. The luxury quality of the fabrics justly matches the elegance of the woman wearing the piece. Using Tulle, Knorr plays with the idea of how portraying sensuality does not always go hand in hand with overexposing oneself.
Collectively Paula Knorr's AW18 Collection had something that could be suited to every woman. Her ranging colour palette, from nudes, to greys, to reds, establish a versatility within the collection. The models also differed in ages which further shows the versatility of the pieces. The collection is sensual, sophisticated and celebrates the feminine form. This is a testament to both the designer's passion and talent.
Photography: Sanne Glasbergen 
Words: Melissa McDonald