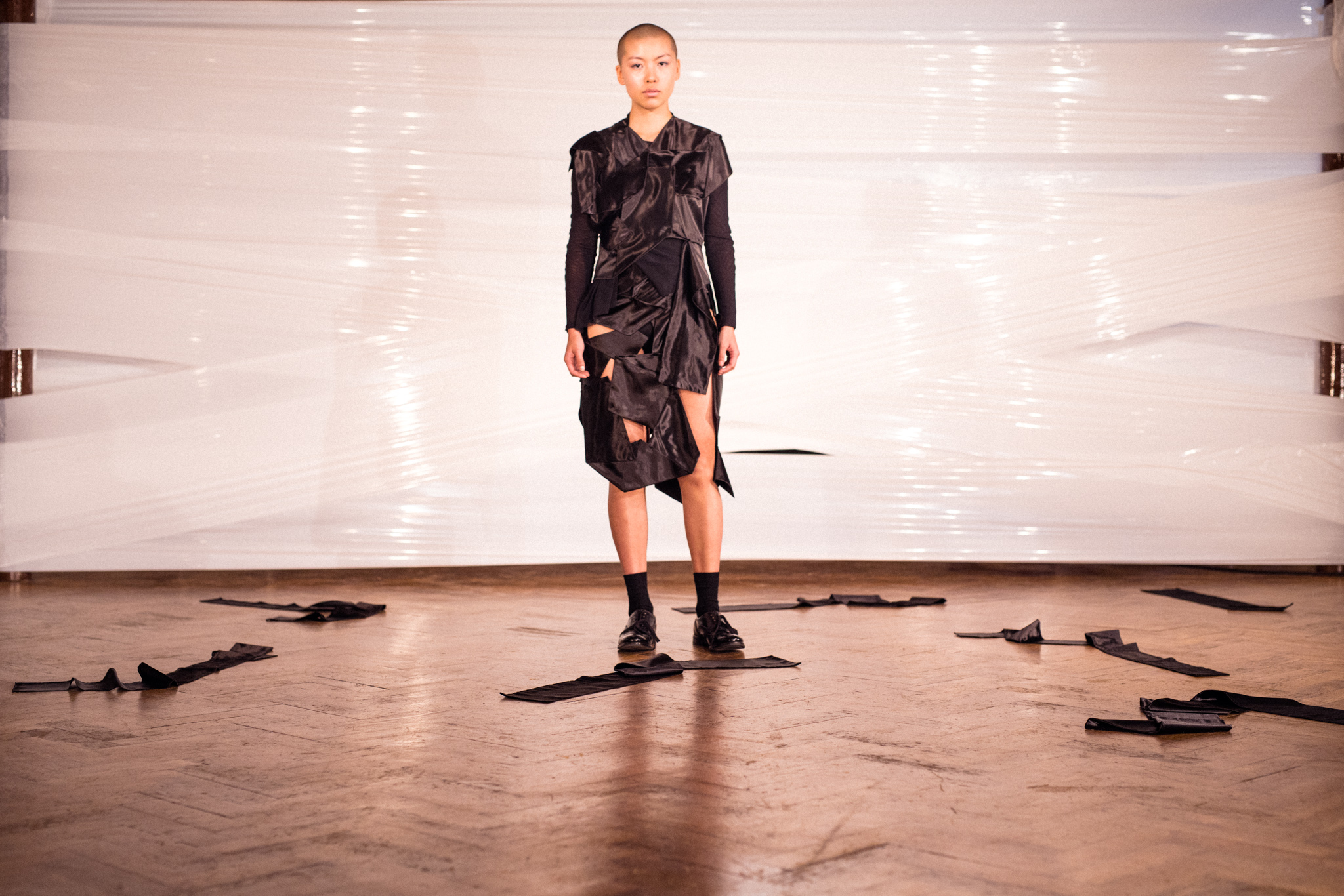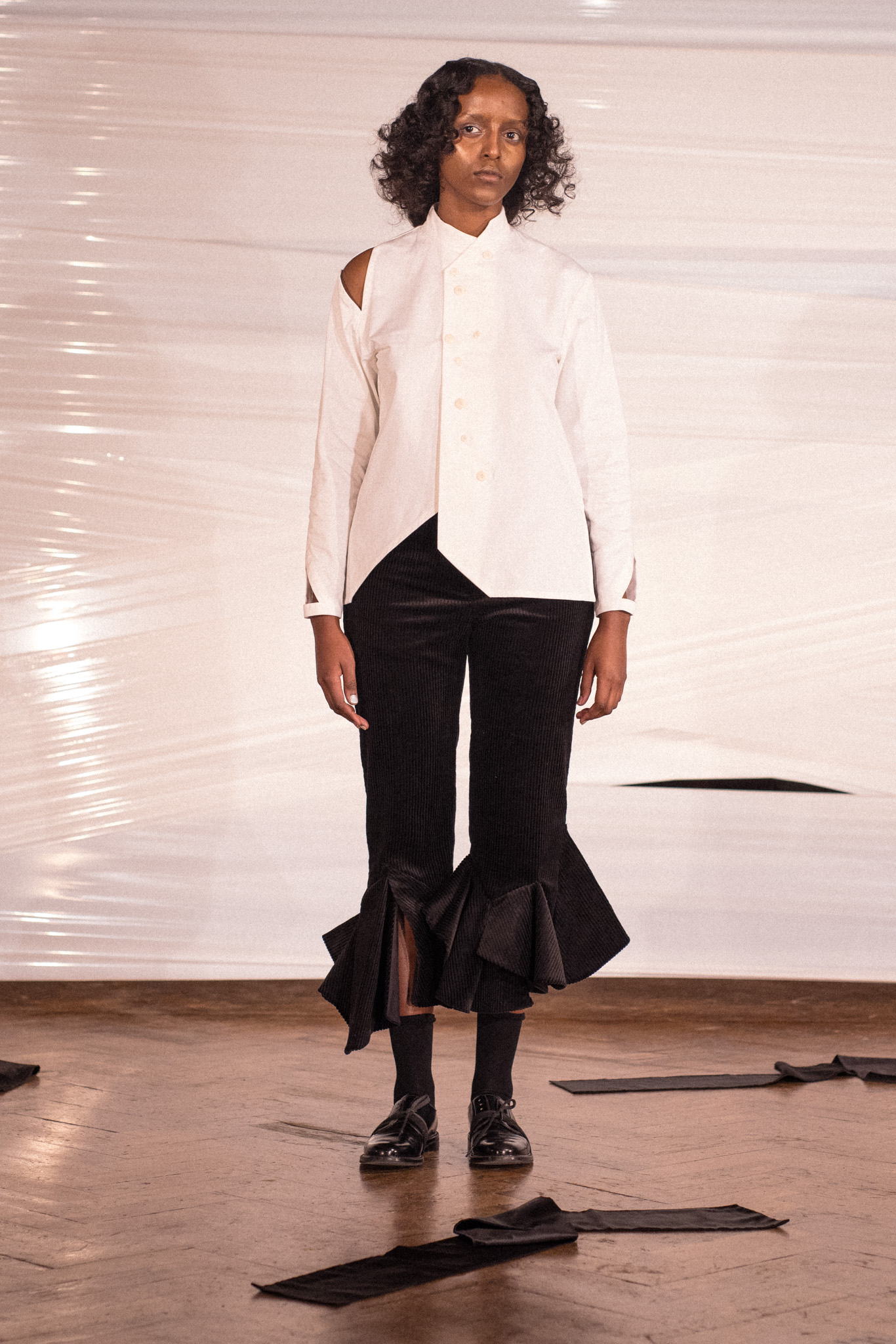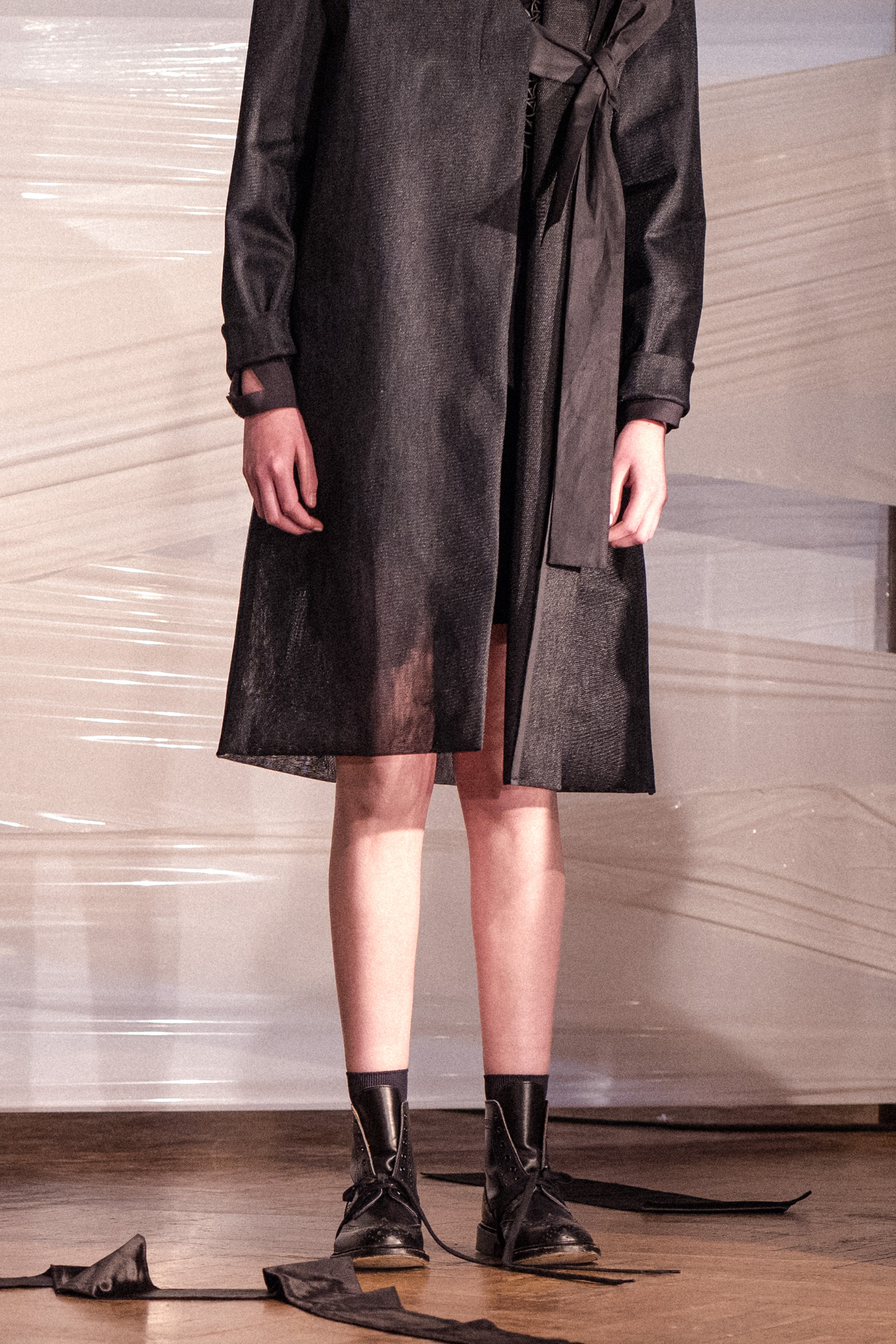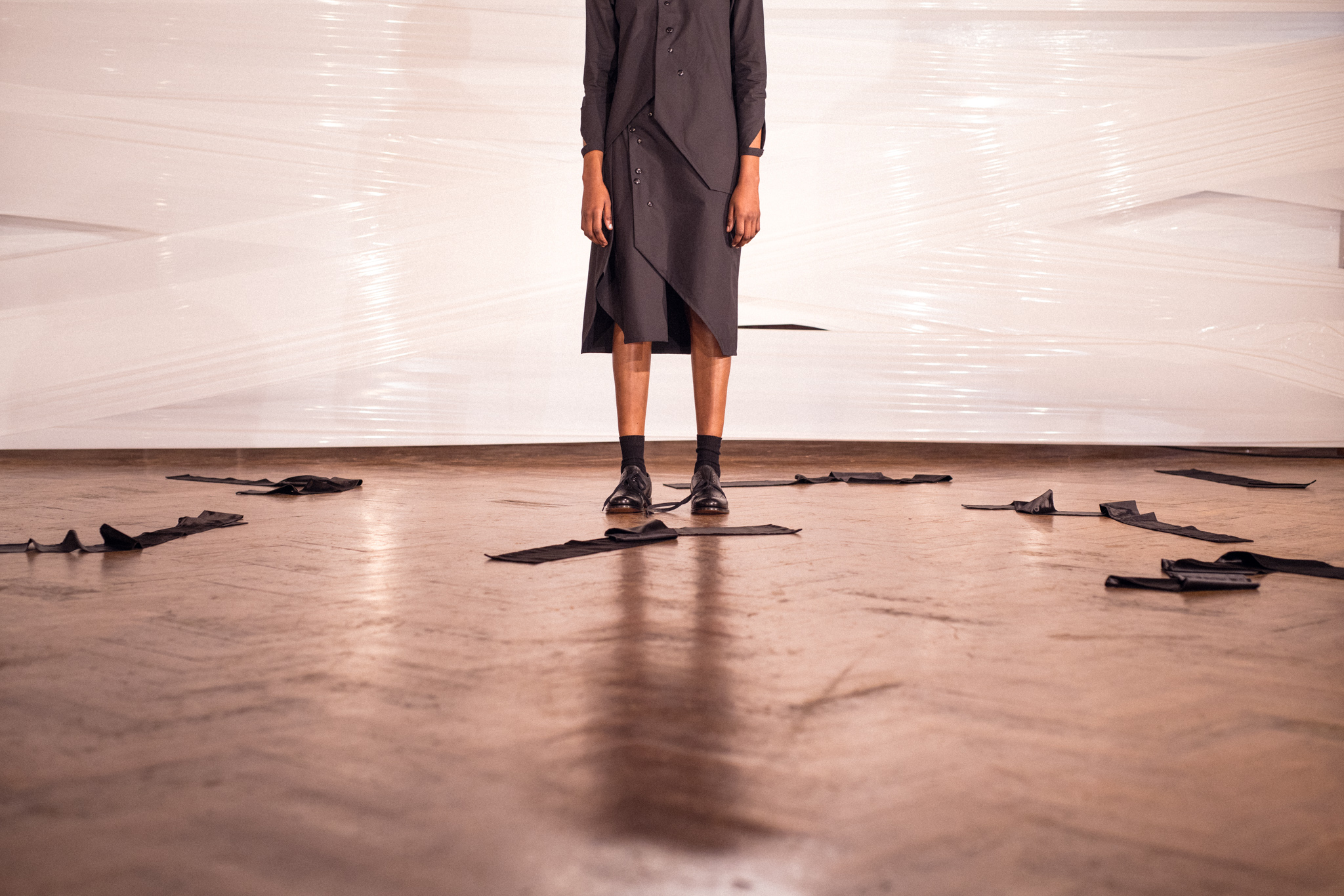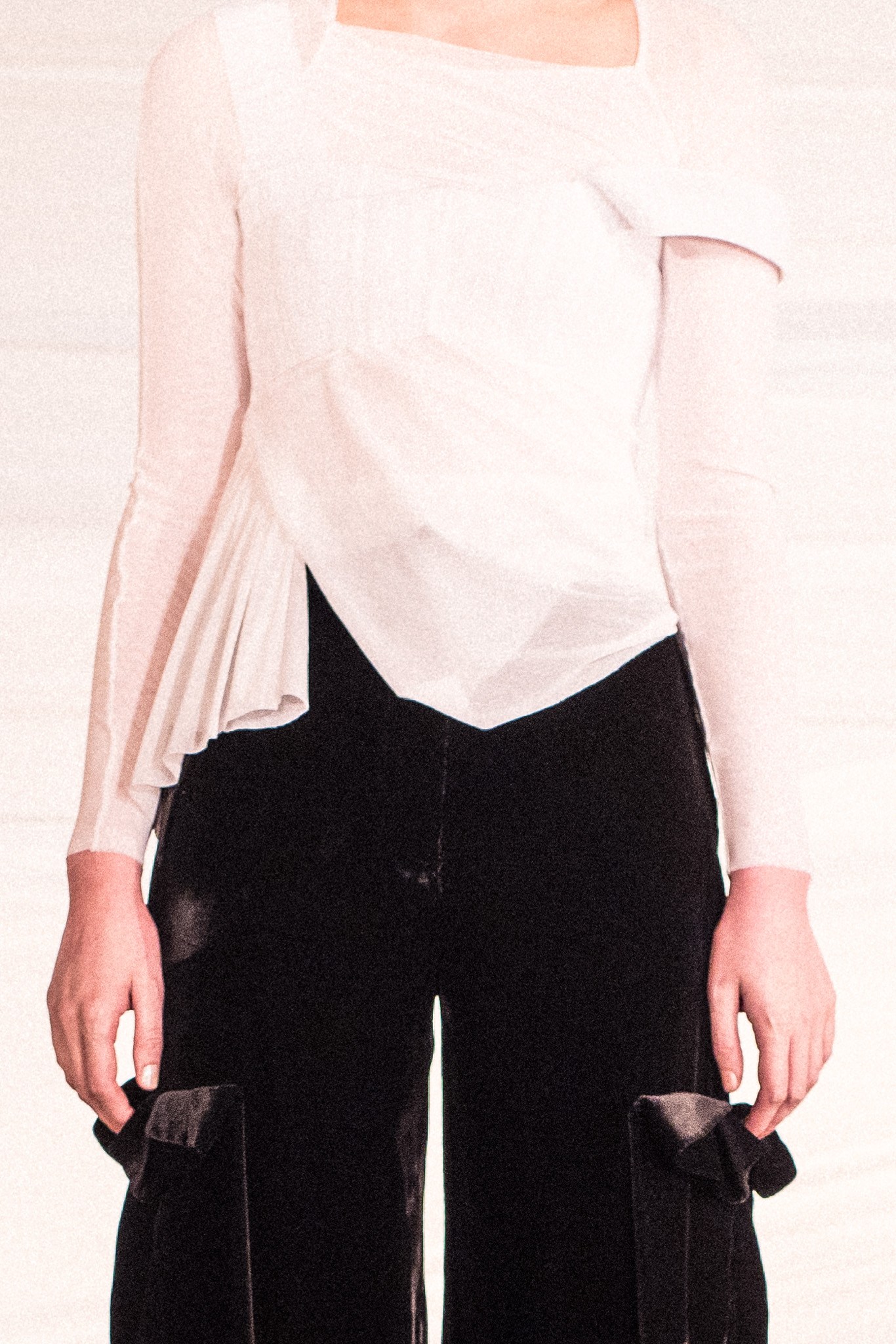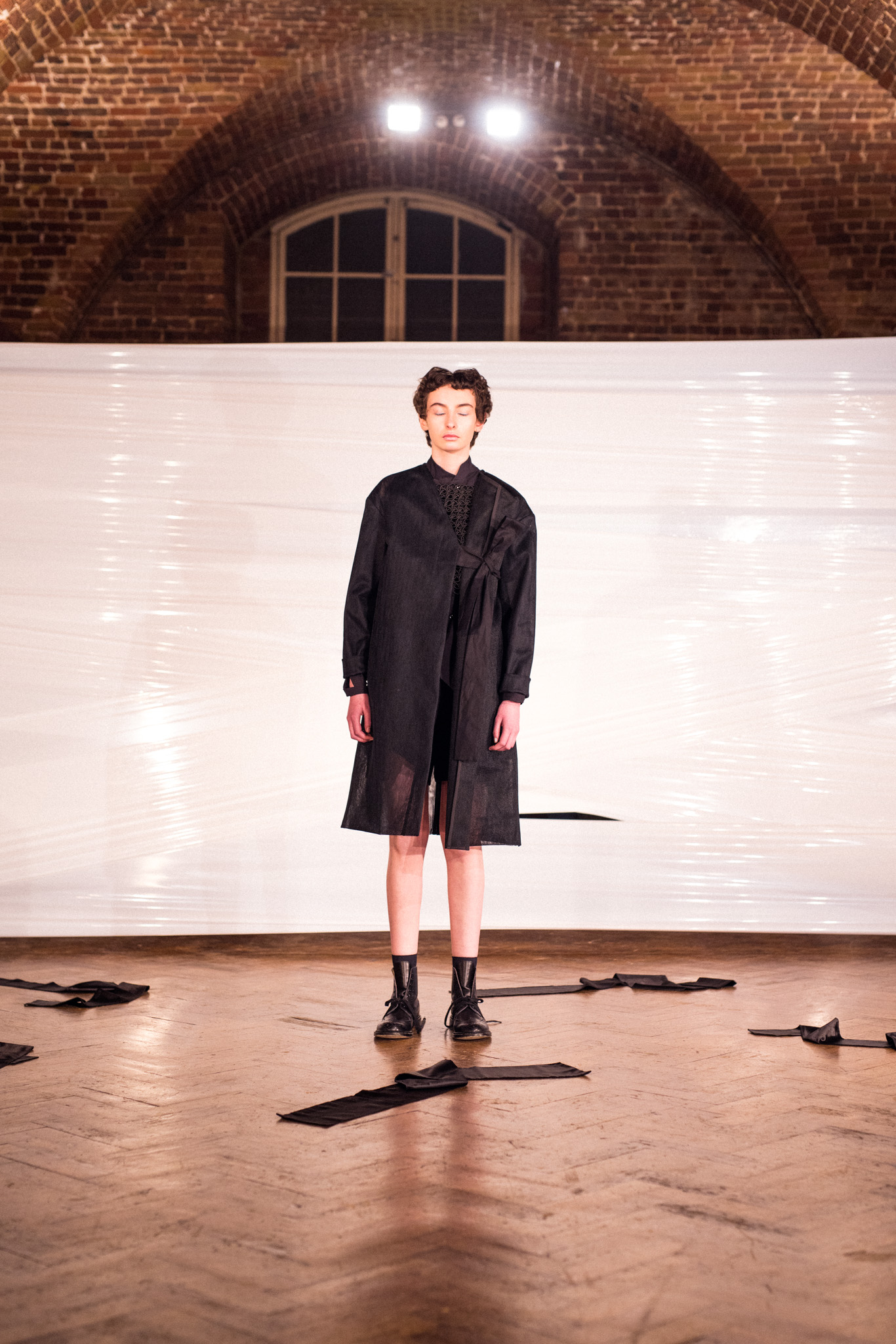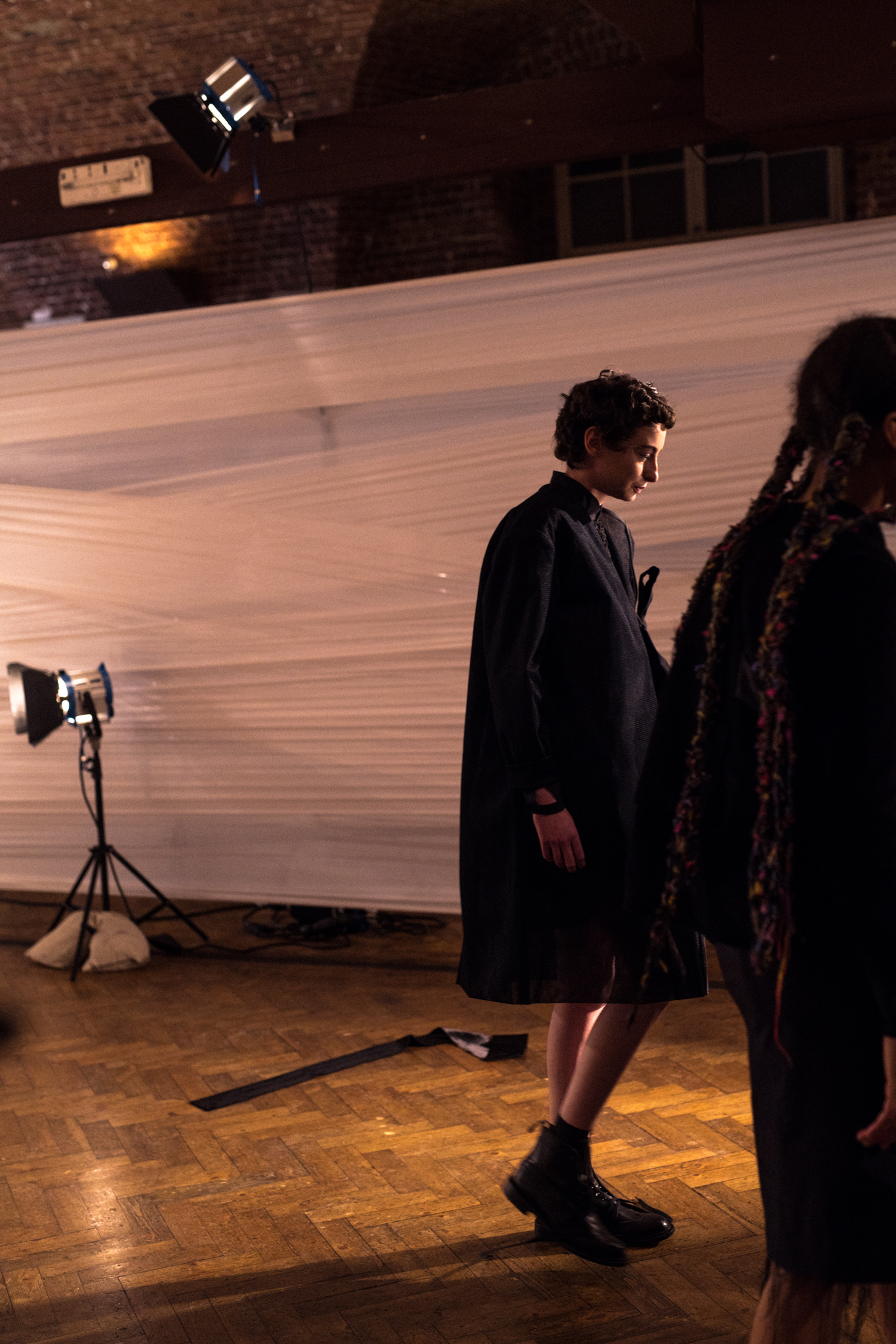 Phoebe English's fashion collection showcases a dark poem written by women, for women.
The fashion presentation was located at the Crypt on The Green. The place of area was perfect for the collection of women who are not scared of showing off their dark side.
The models stared at the audience as their bodies held onto the garments. There were black slips of material that were scattered all over the floor in the barely lit room.
The music played beautifully in the background while the crowd gathered around to see Phoebe English's reveal of her Autumn Winter 2018 collection.
This was a different type of setting compared to other collections that were shown for Fashion Week. A simple white background stood behind the models as they stood in front of the onlookers.
First the oversized sharp angular folds in soft lack satin, then the disjointed gathered velvet, Phoebe English's collection had every type of clothing included.
Phoebe English's fashion line consisted of velvet, corduroy, elastic, shirting and hard formal cottons.
In addition, one of the pieces that stood out, compared to the others, was the winged draped backed black dress. The dress would make any woman feel dark yet powerful.
Photography: Sanne Glasbergen
Words: Lara Ashley