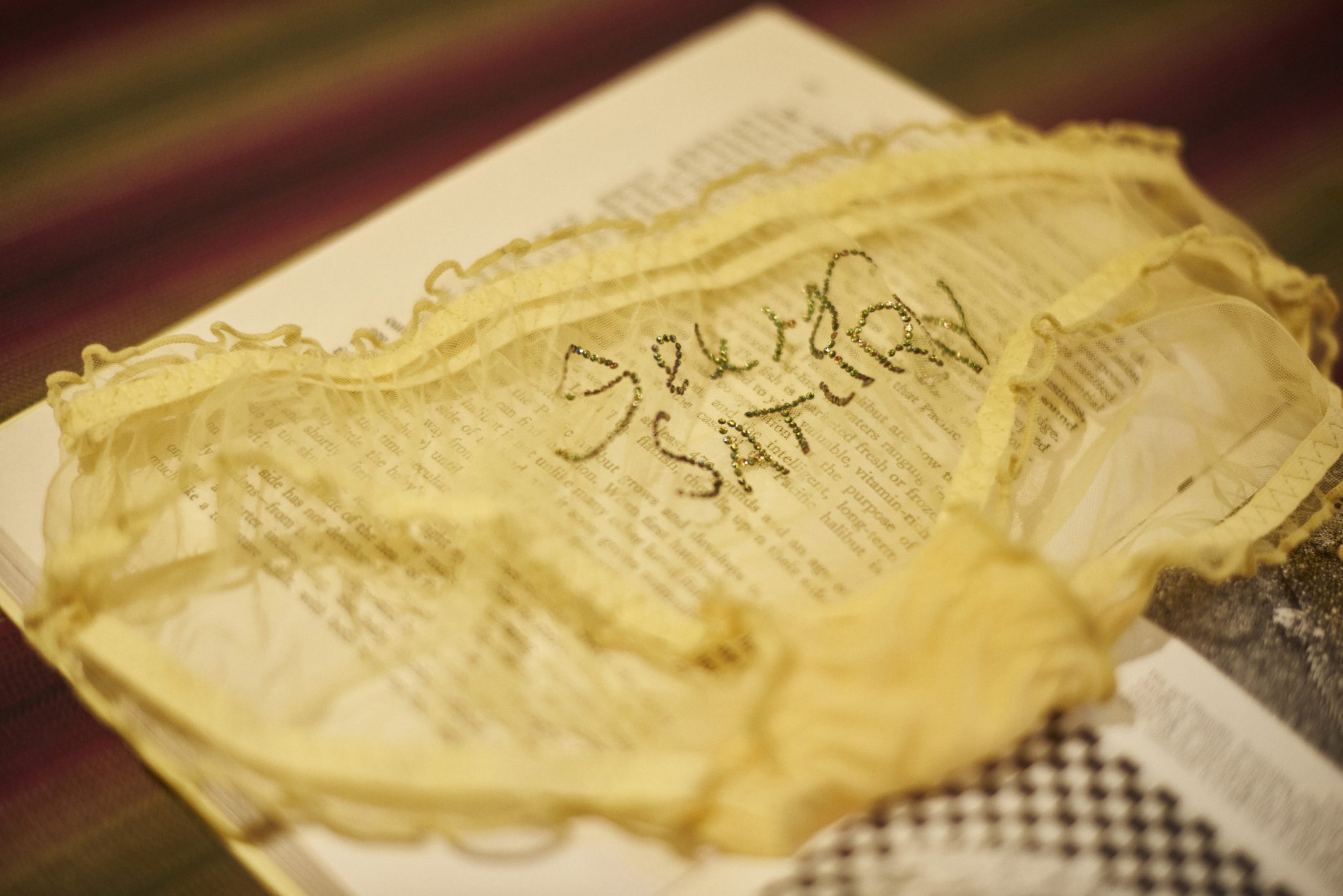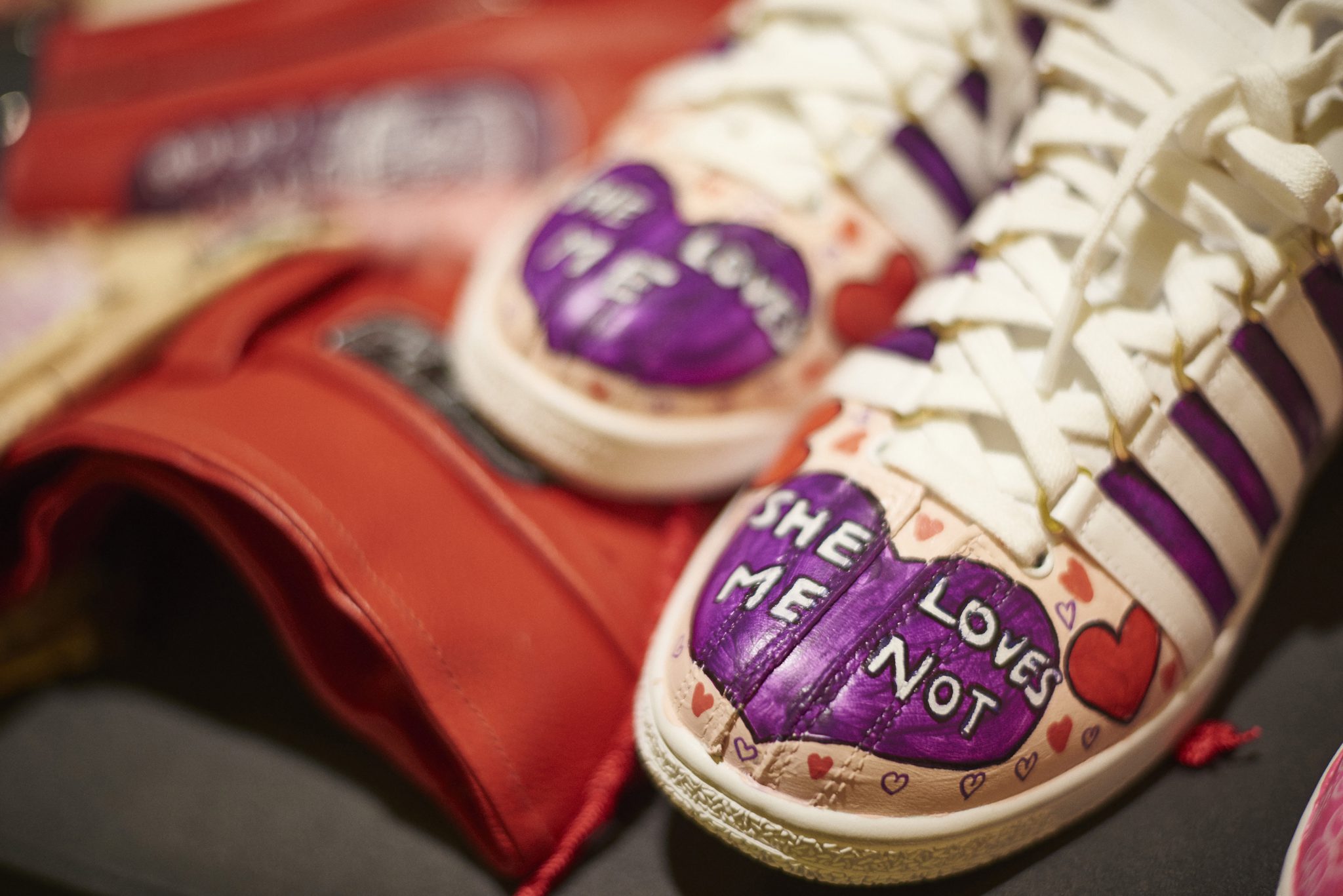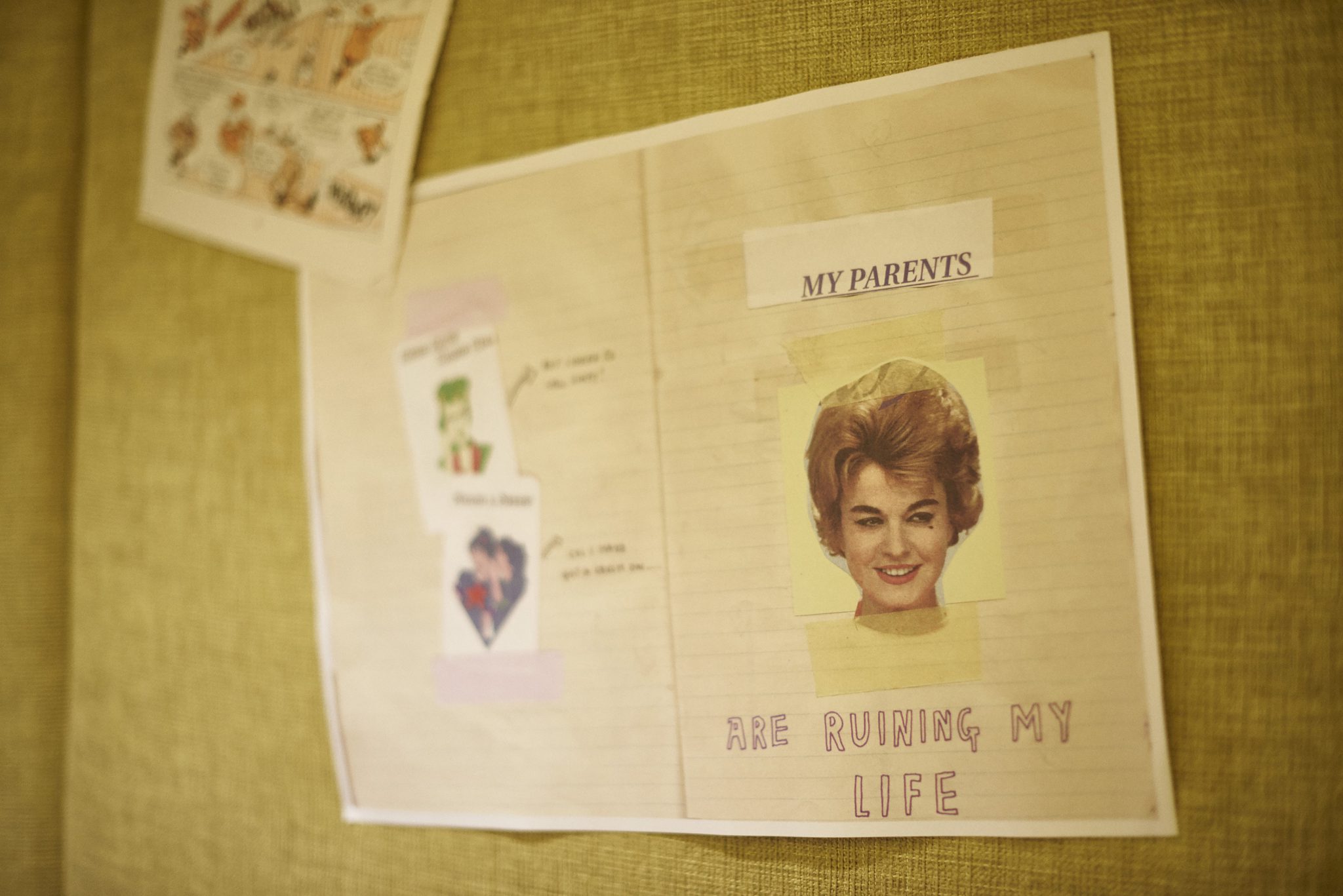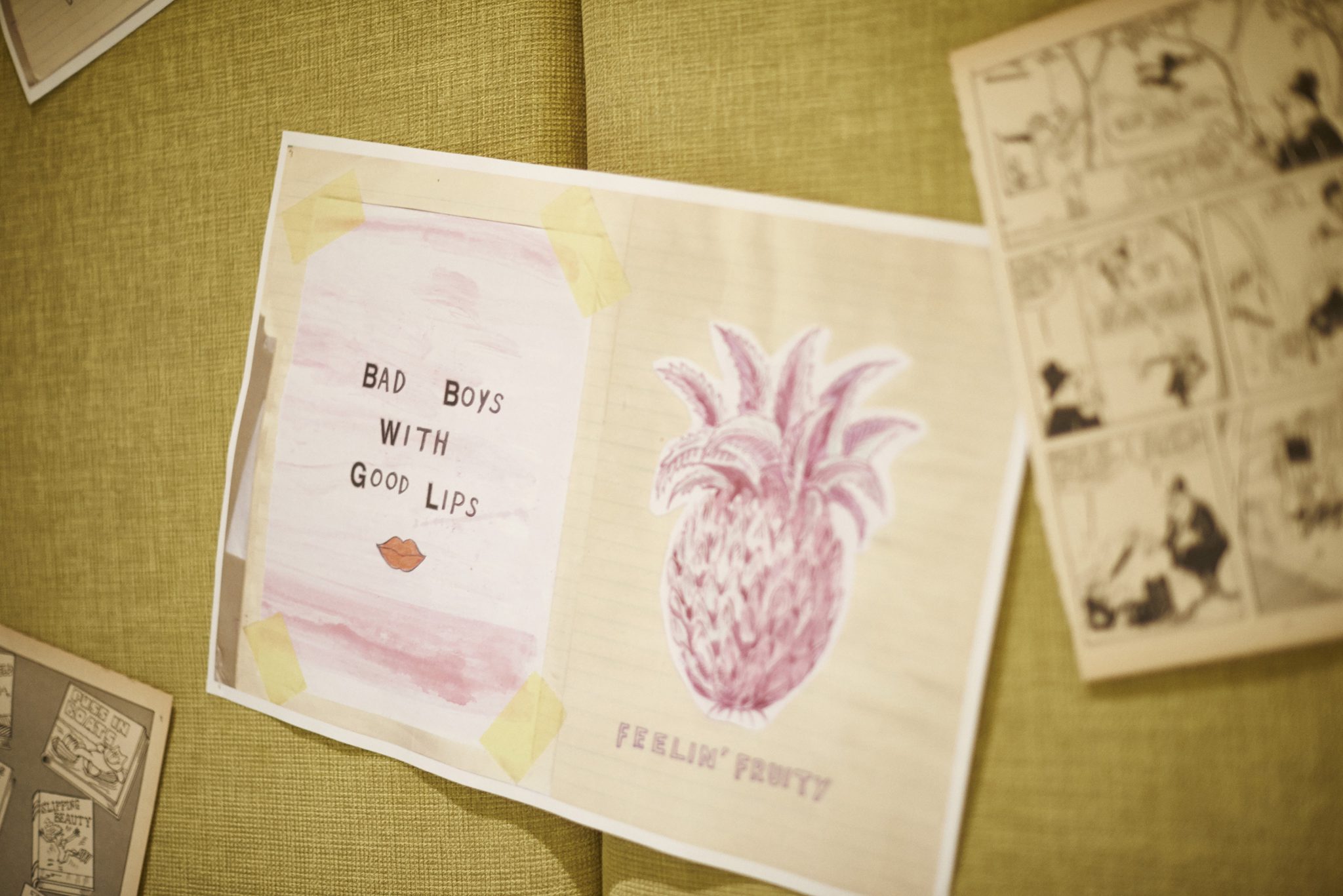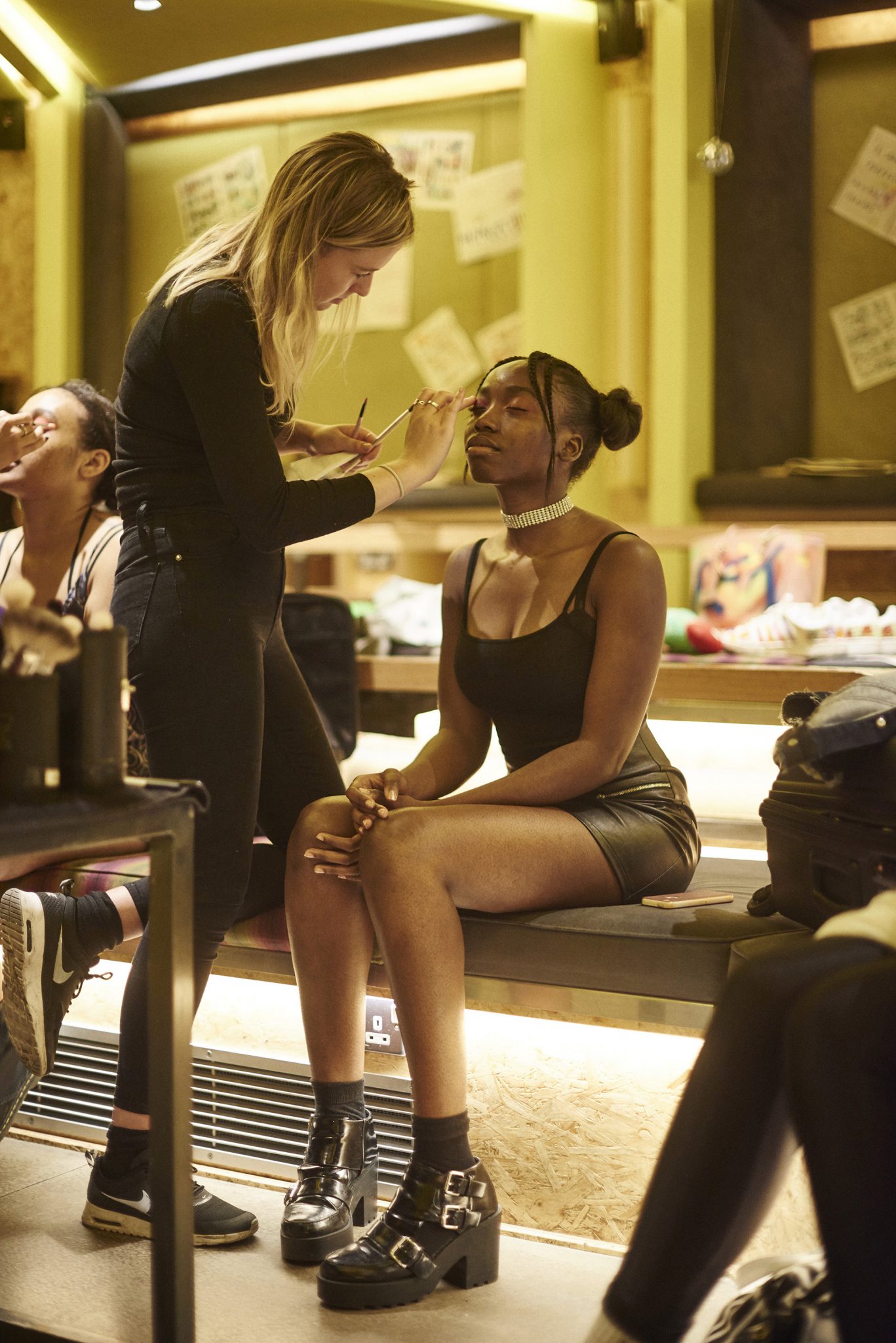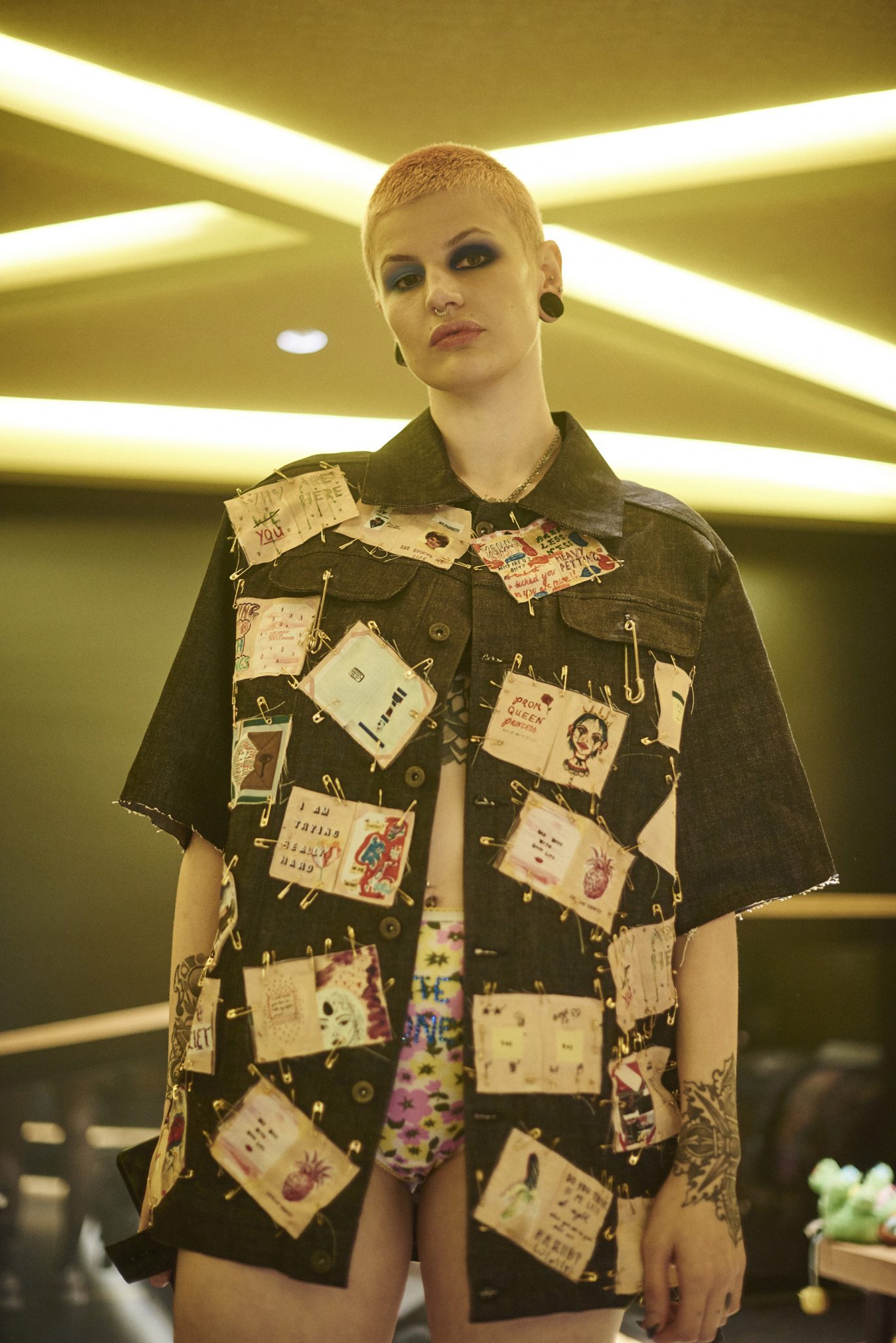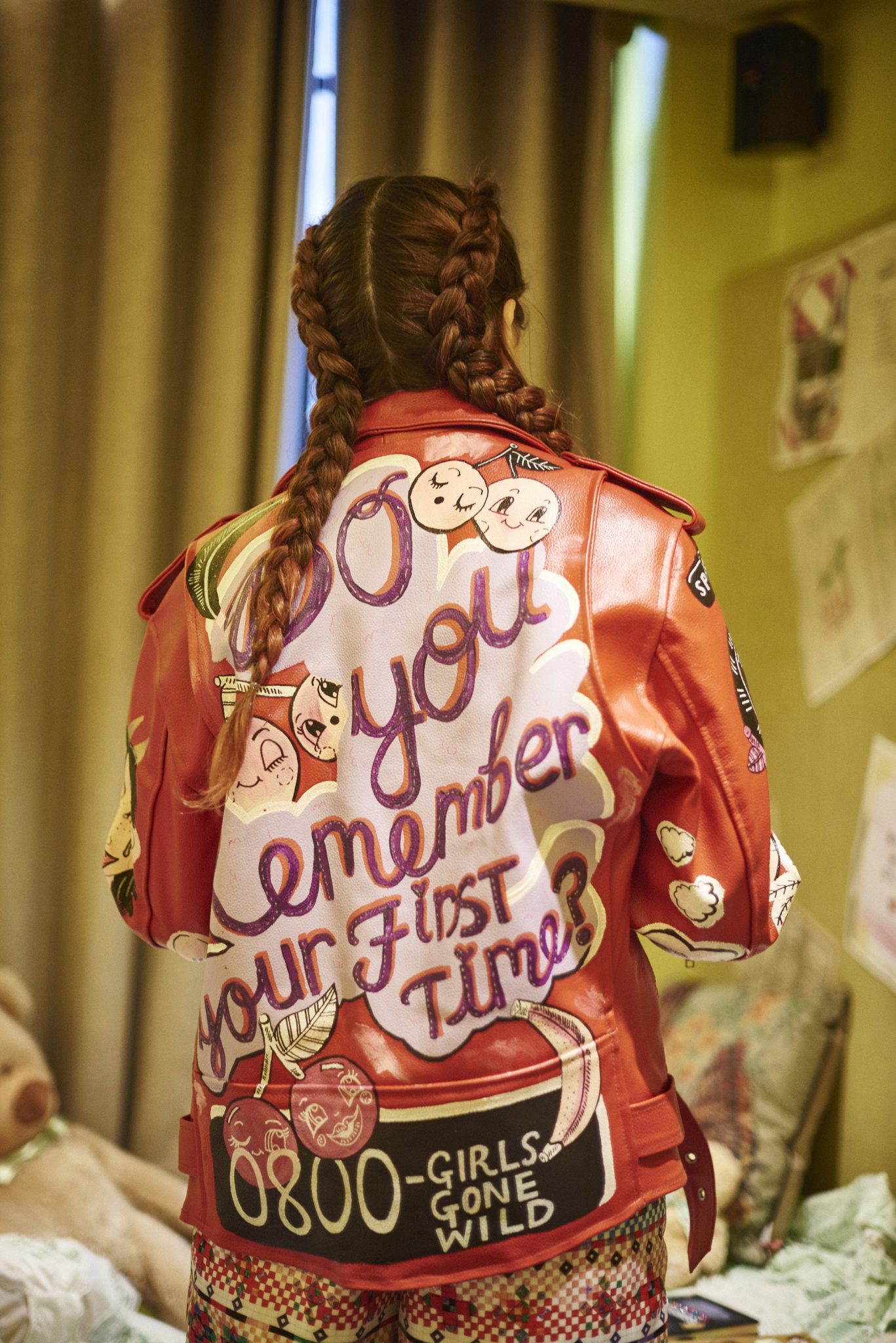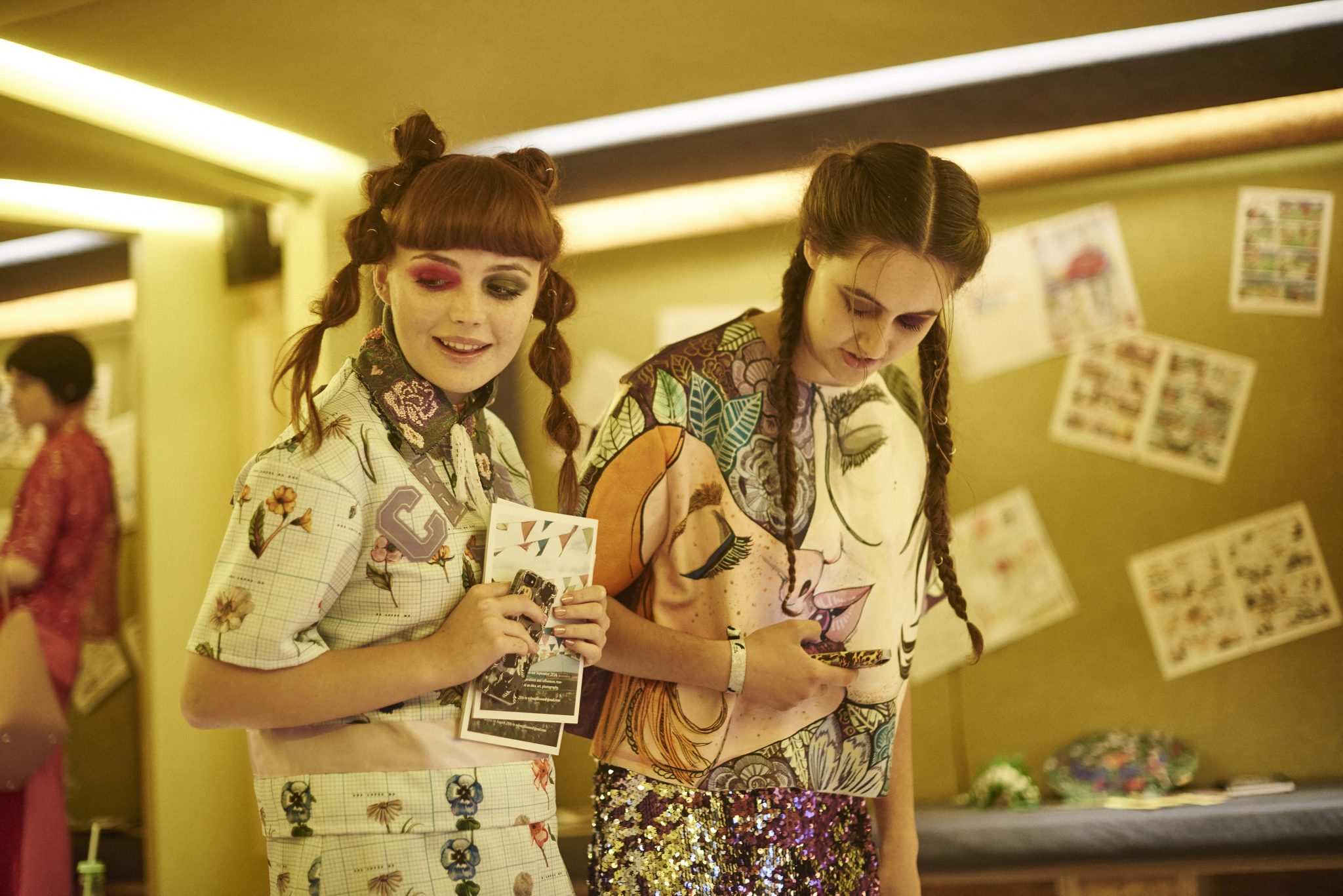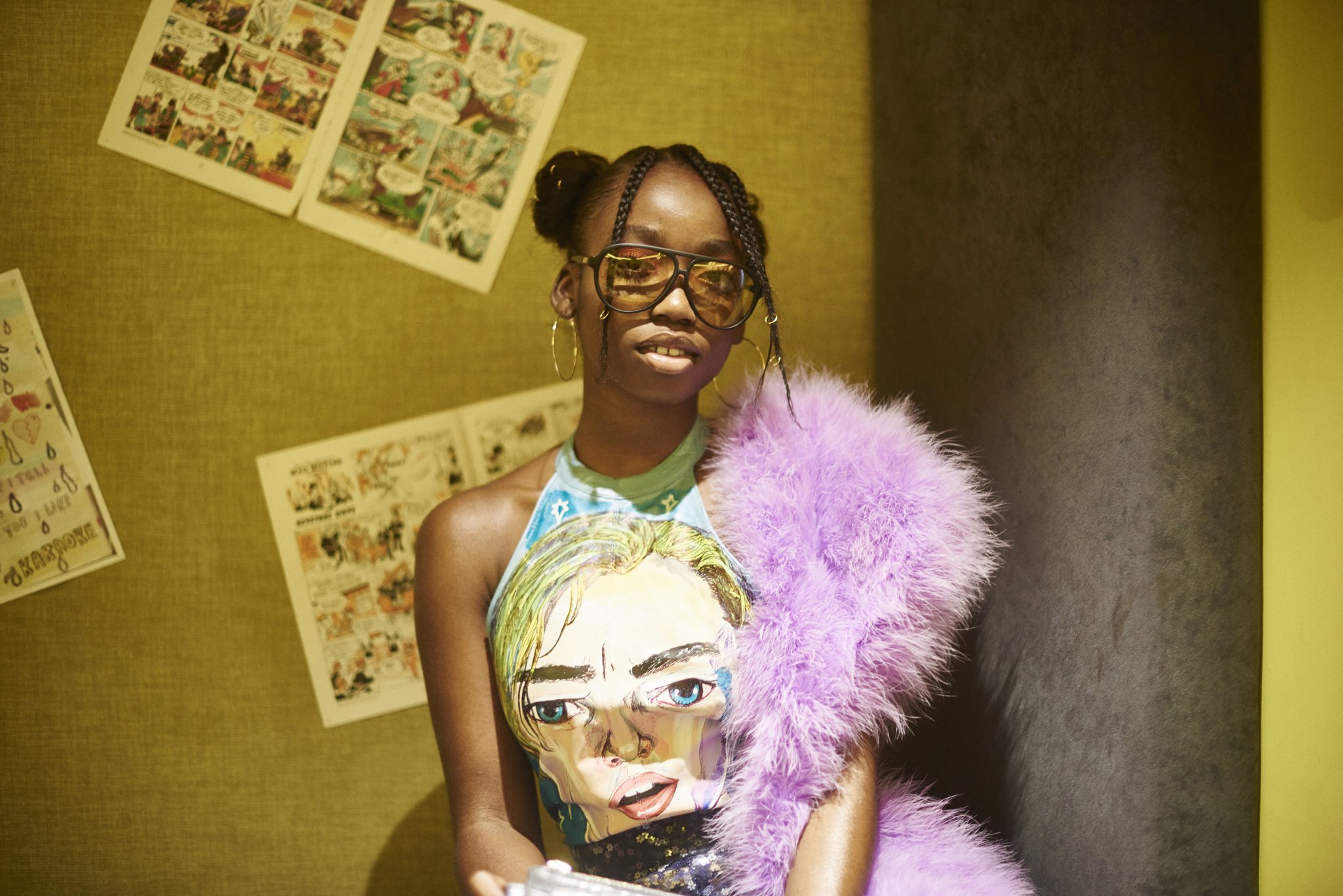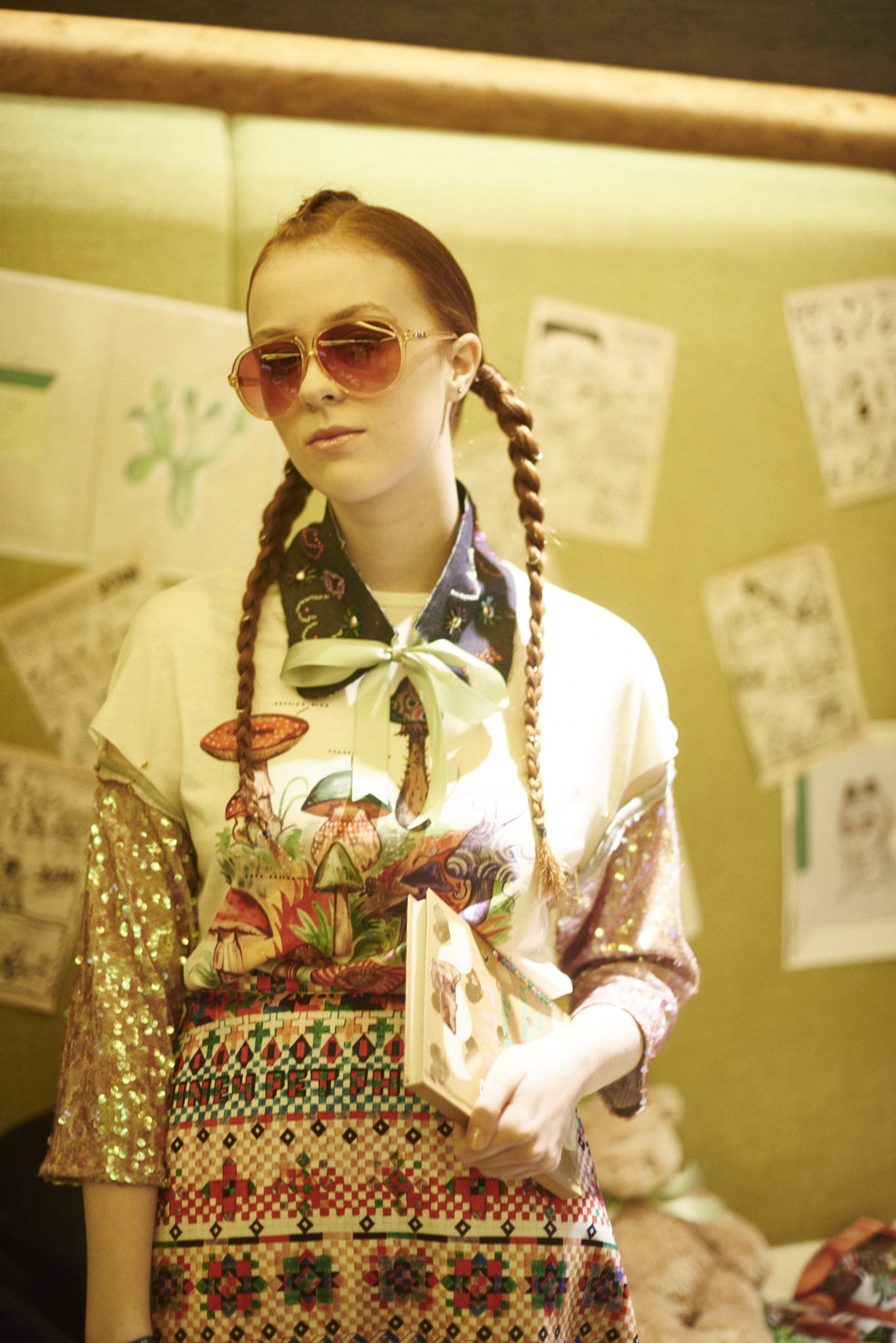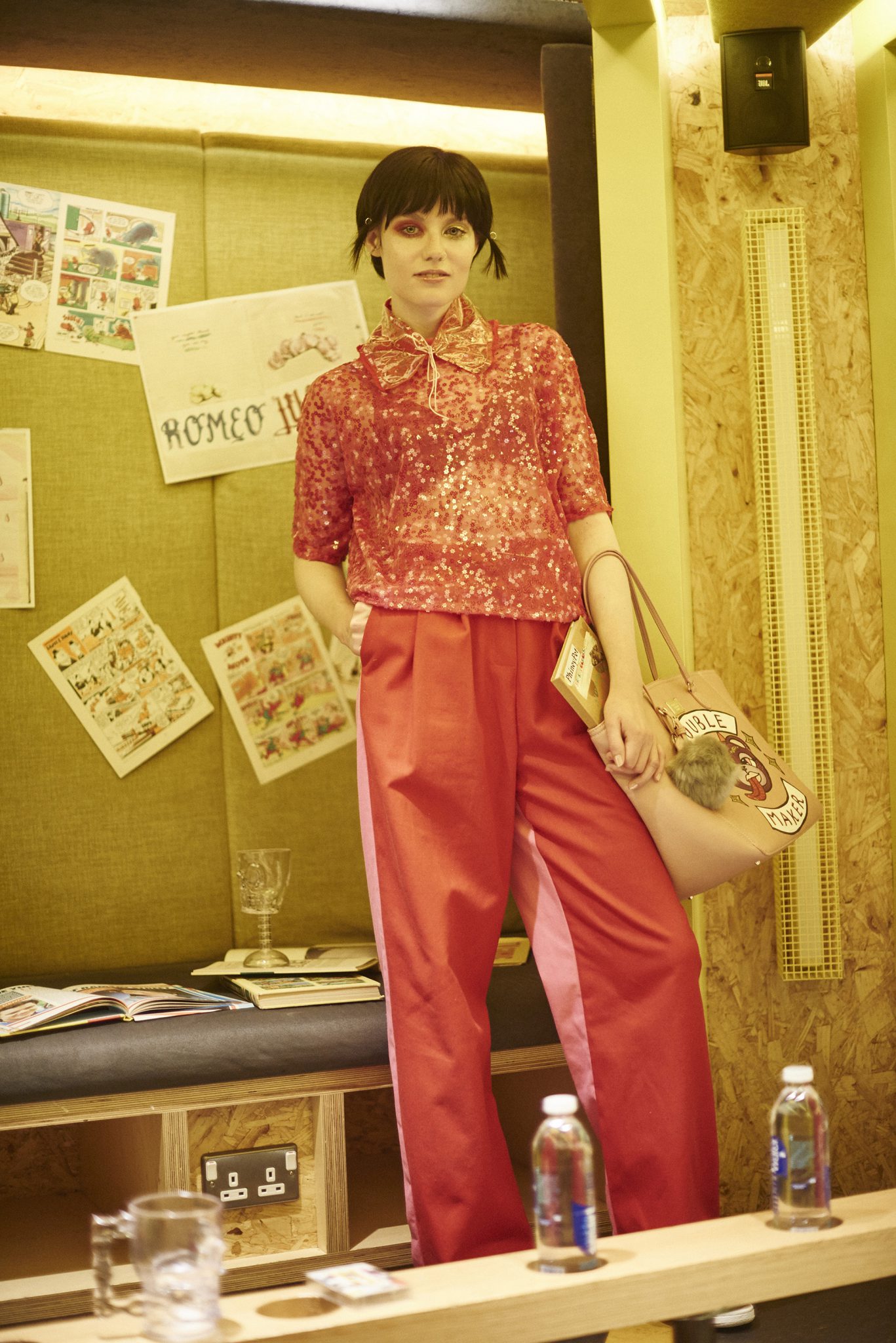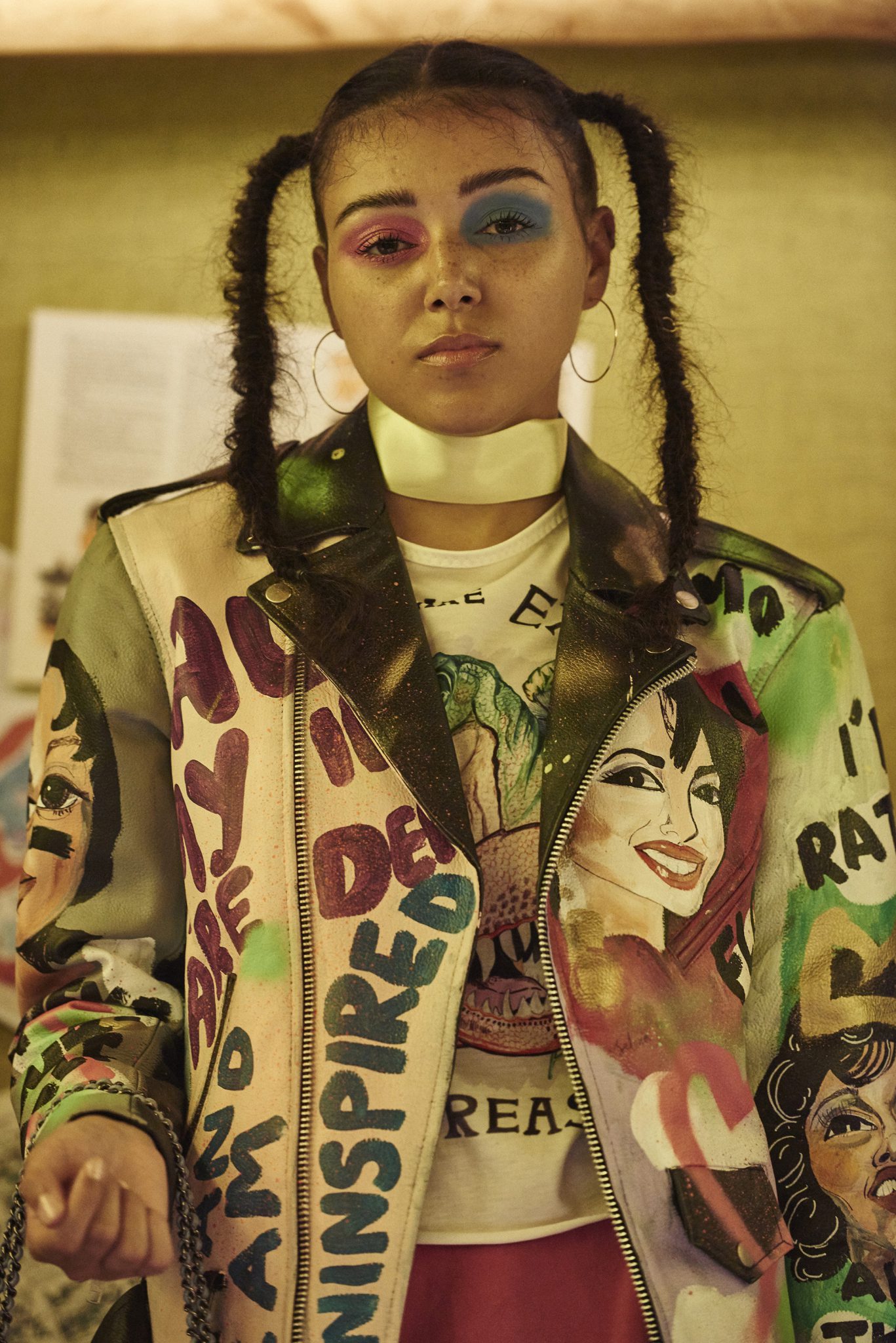 In a time where girlishness in fashion is being celebrated more than ever, Phiney Pet's S/S17 presentation only reminded us why femininity is currently the topic of choice for many designers. The 'art of femininity' is not to suggest women are commodities, but rather the world of pastel colours, fluffy toys and 'Whatever' finger gestures should be explored deeper in order to uncover why designers are so drawn to using girlhood as a concept for their collections.
The presentation began swiftly, as guests were ushered into the room through a tantalising sweet smell drifting through the air. The construction of the presentation only added to the girlish theme of the collection: soft yellow lighting, a nostalgic old-school R&B soundtrack and an array of colours ranging from pastel pink to blood red adorned the room. The models were either stood or sat casually on the long benches that cornered off the room, and were speaking to one another and playfully changing positions. Below the models, comic magazines, colourful plush toys and scribbled diaries were loosely scattered around. The use of these props only further extended the youthful concept.
Phiney Pet's collection relished in youthful rebelliousness. The pastel colours clashed with harsh, oversized leather jackets, while the use of denim and safety pins added a harsh undertone. Keash Braids was responsible for the hair braiding, adding a well deserved 'tough-girl' attitude to the show.
Although the fashion industry has seen a barrage of femininity in recent collections, Phiney Pet's S/S17 collection only reminded us why this is the case. Pastel pink shades, sequins and the smell of confectionary should be taken as seriously as ever.
Words By TJ Sidhu
Photos: Robert Parfitt