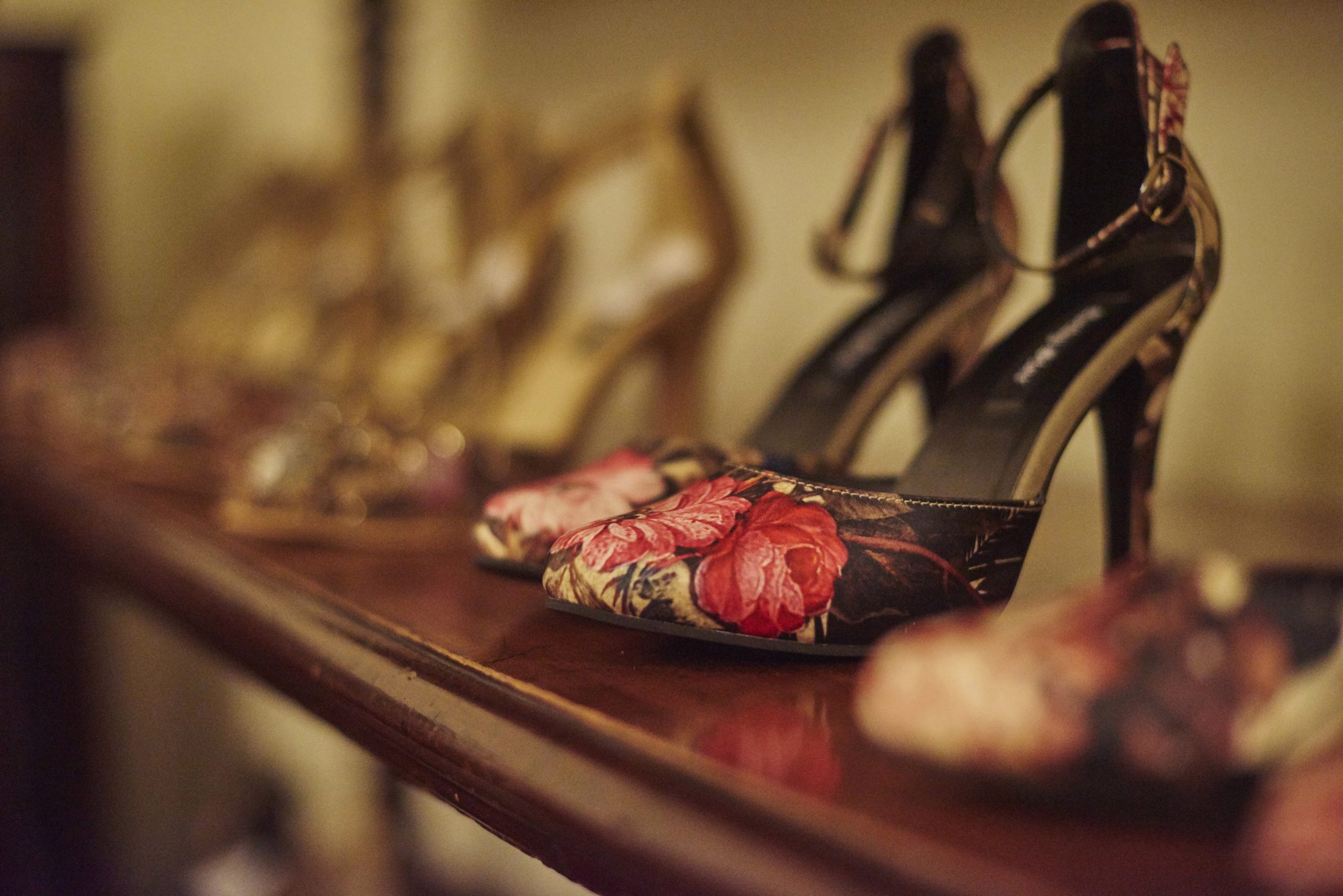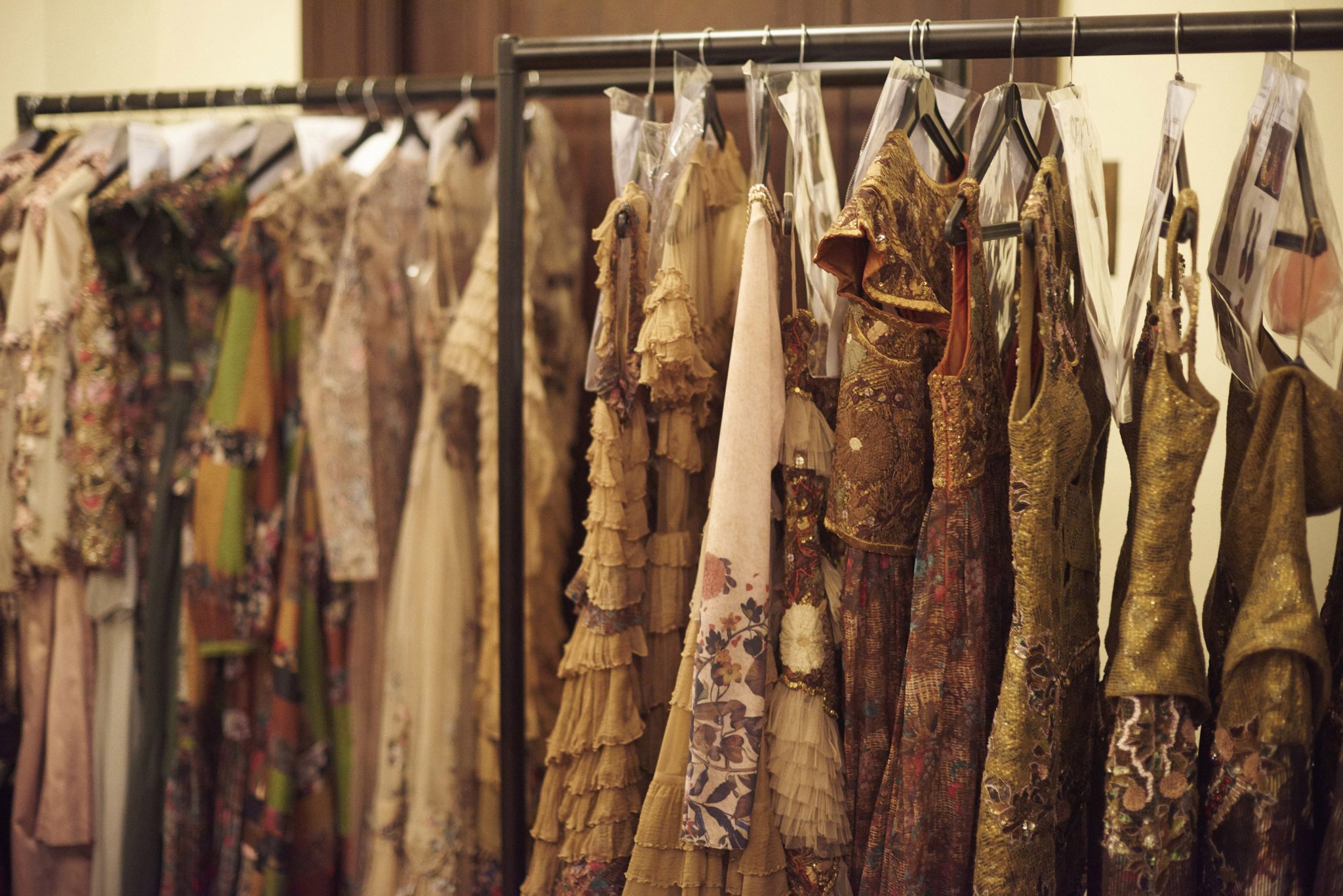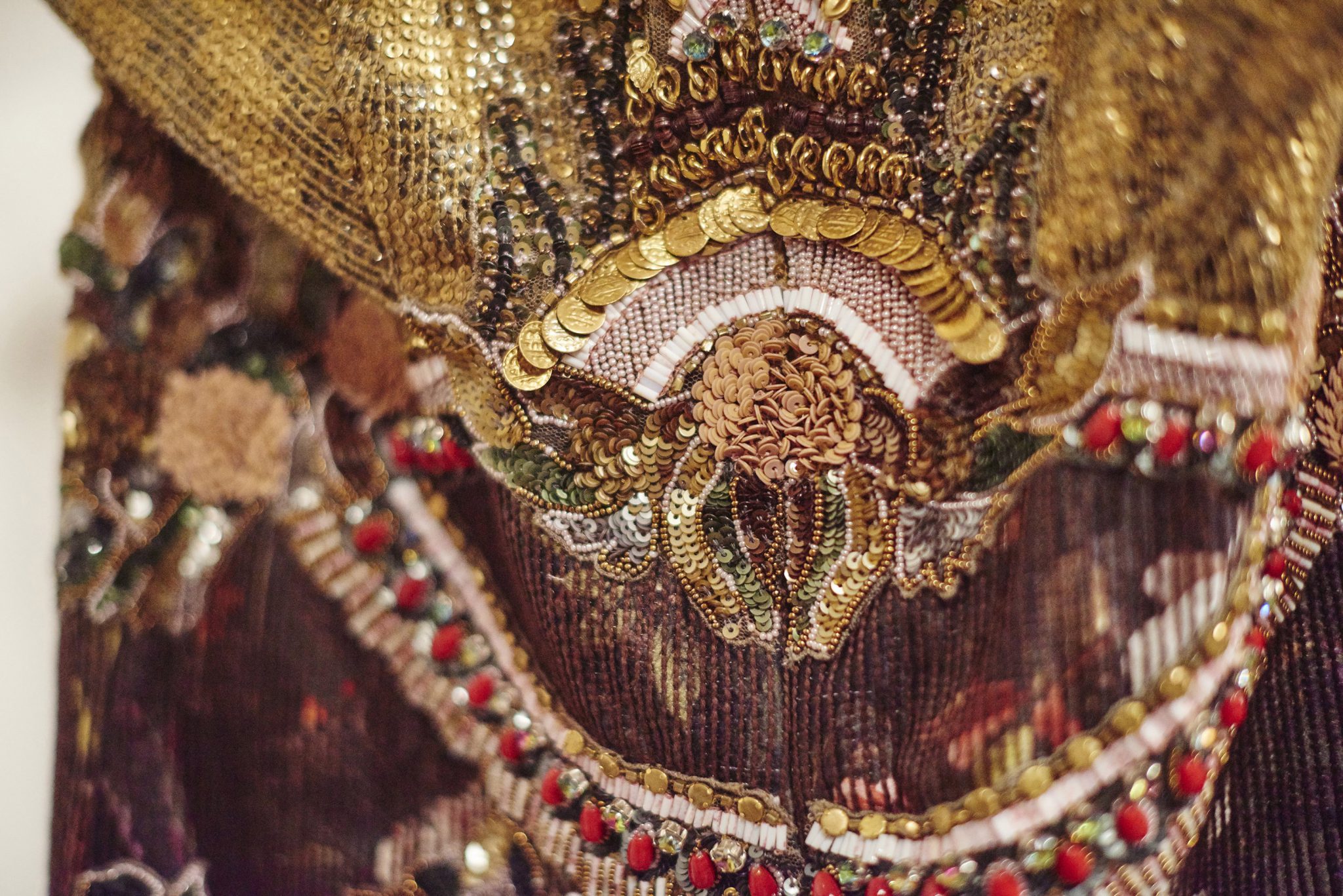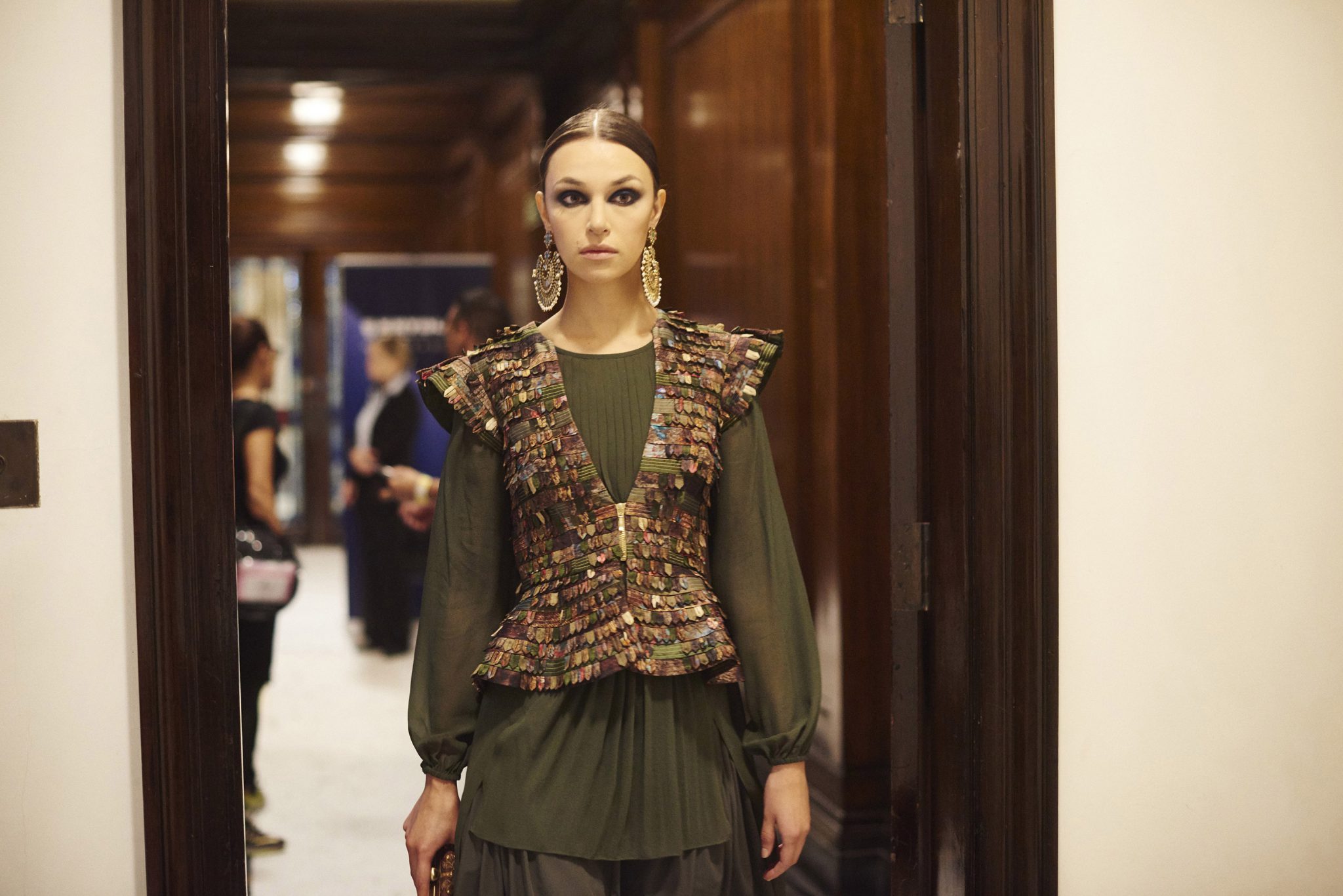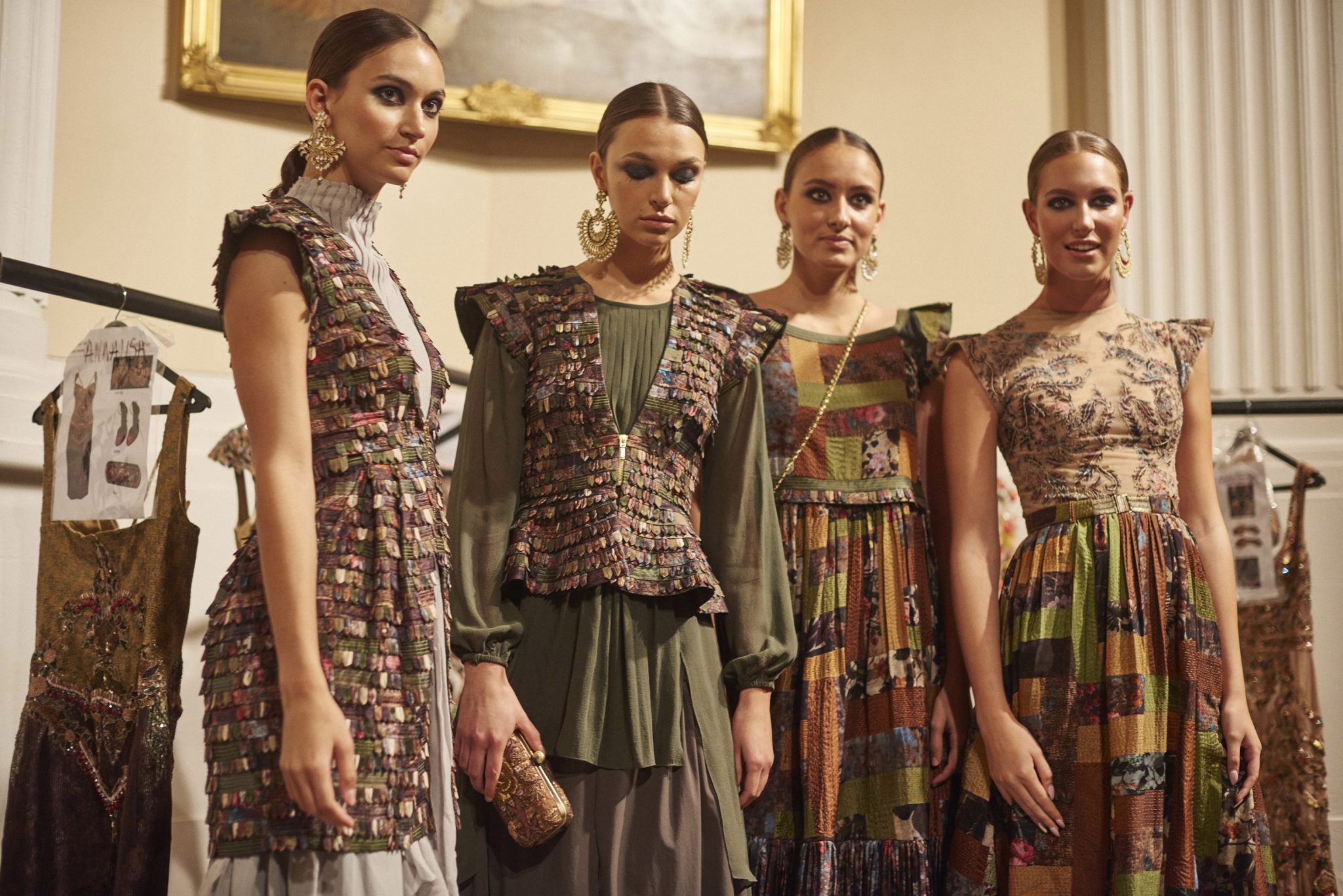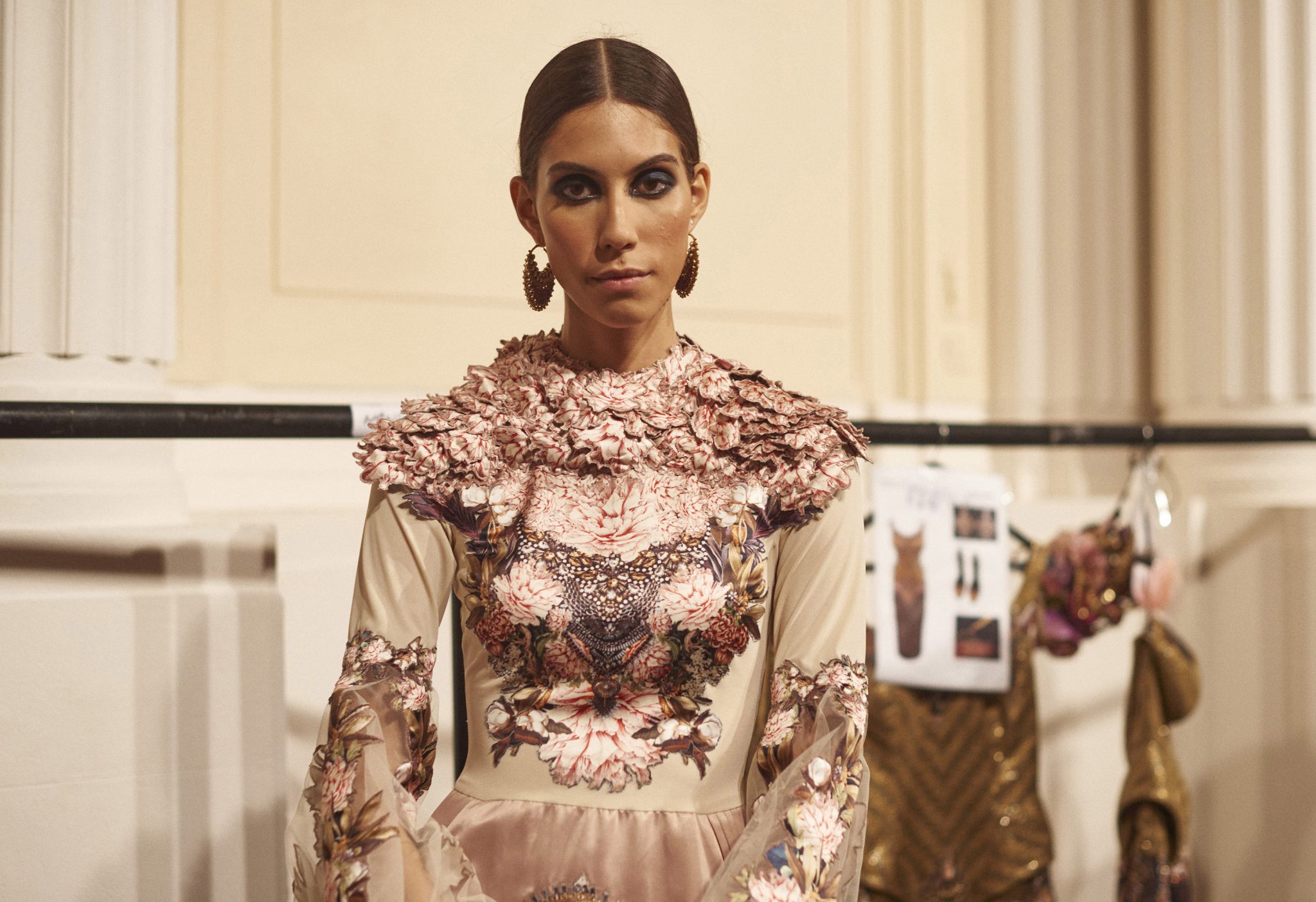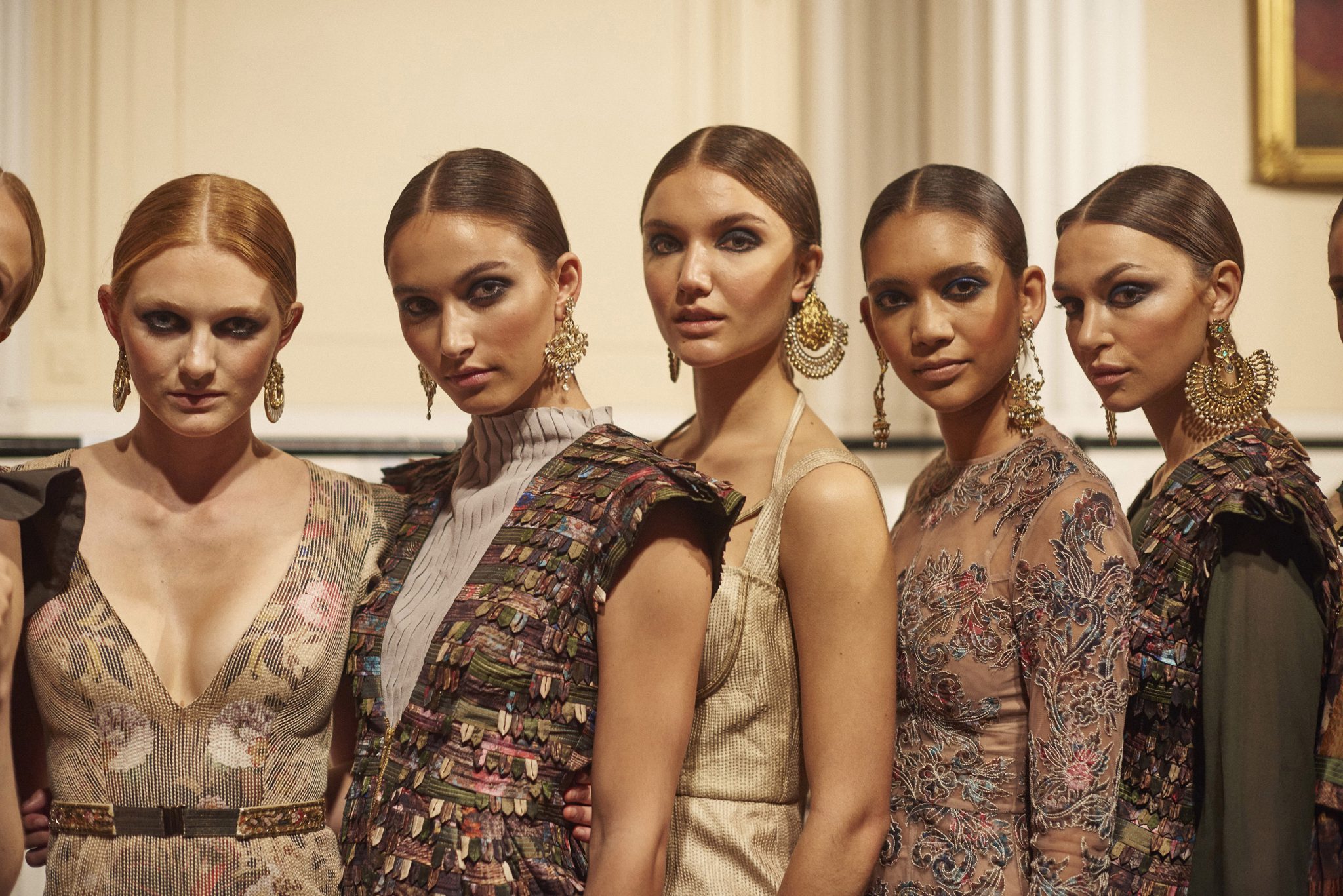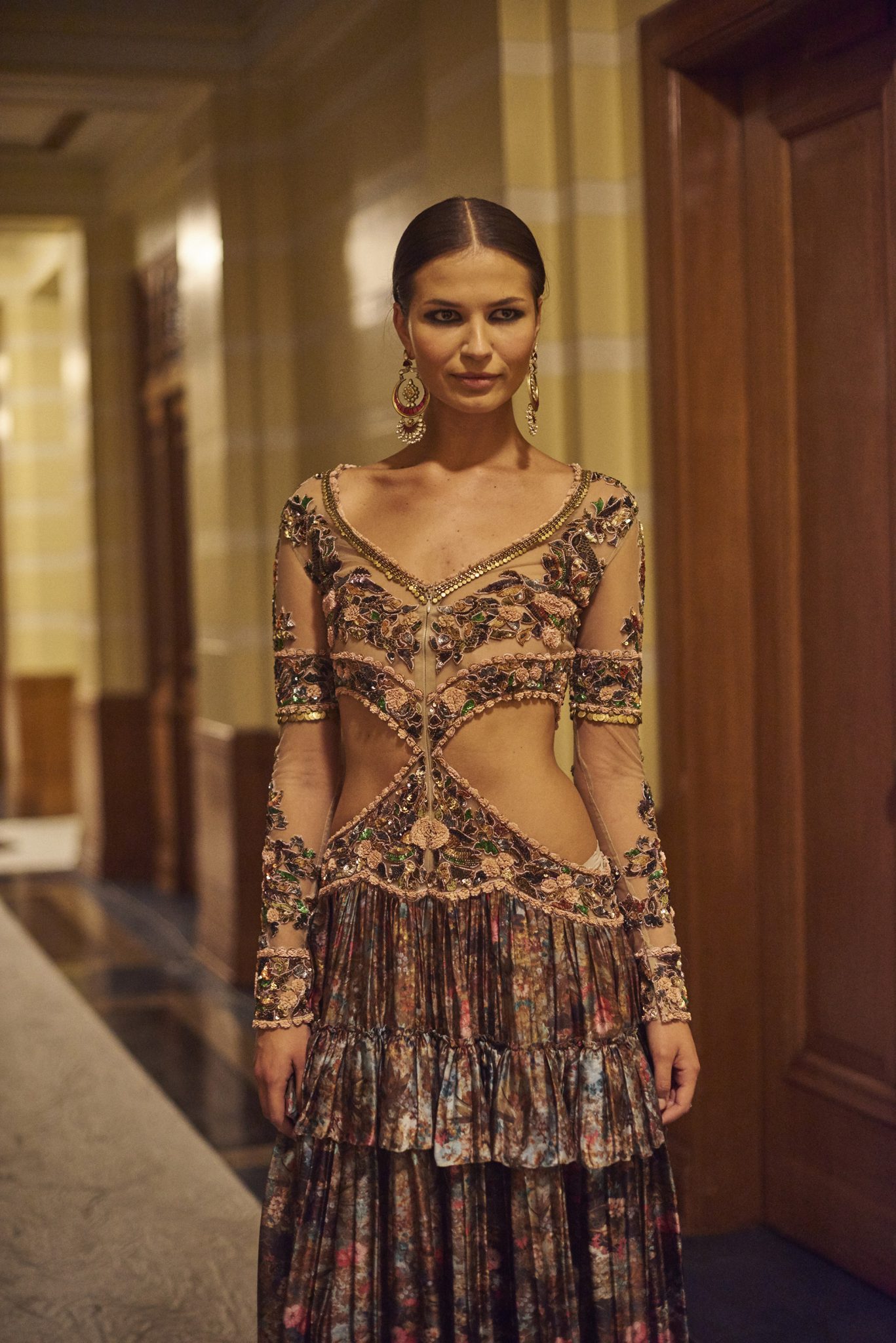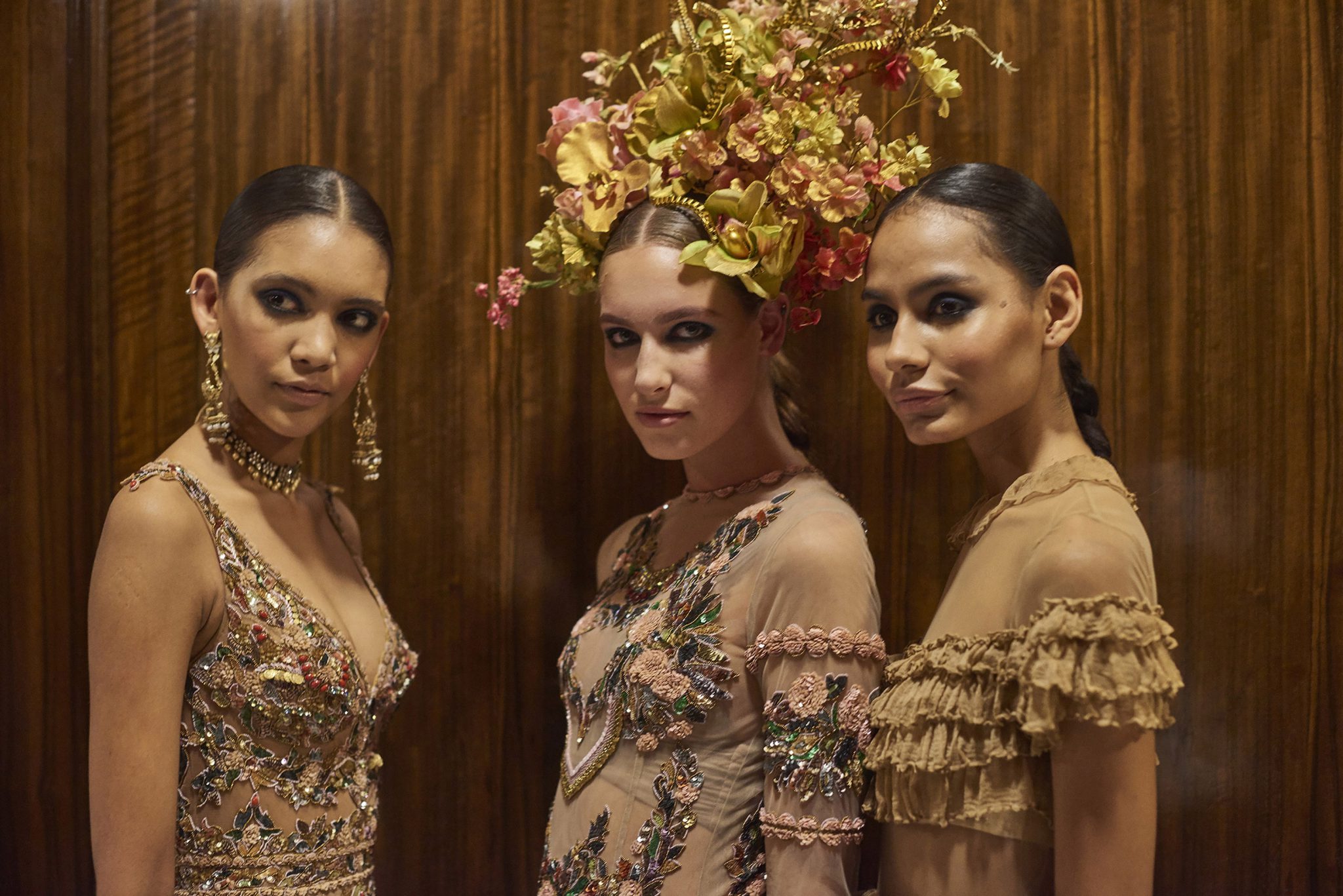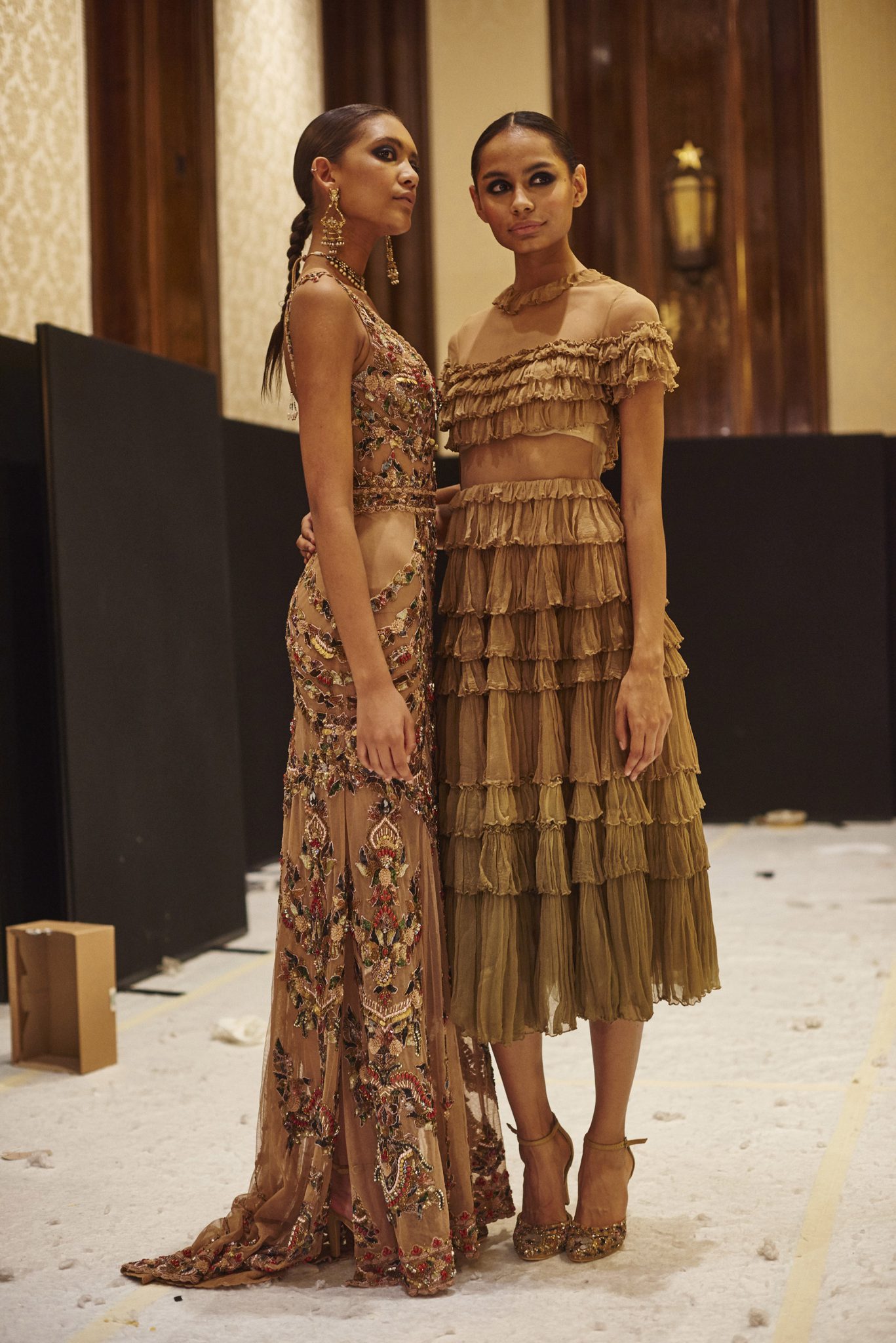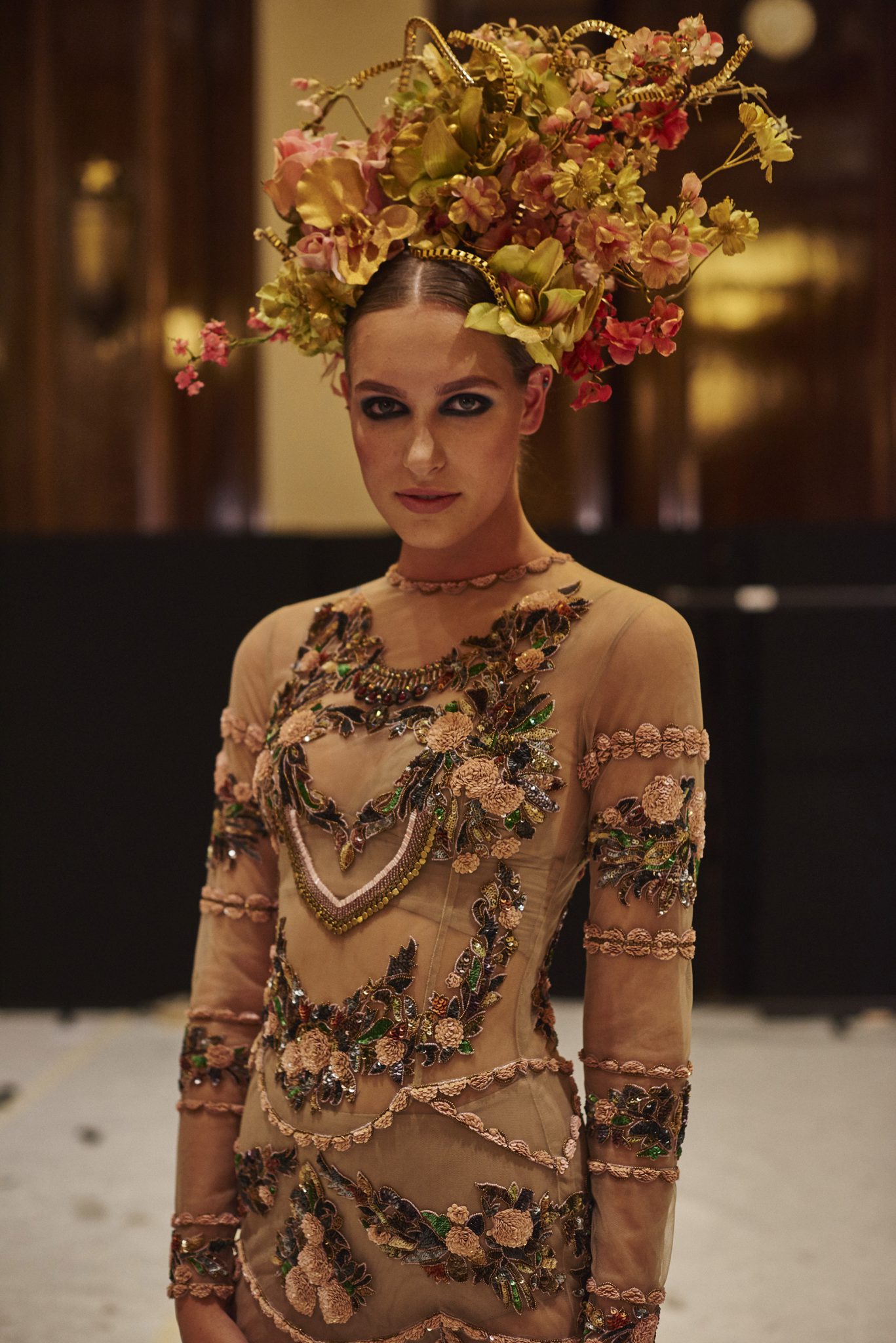 After each celebrity, stylist, writer and other fashion-orientated individuals entered Freemasons Hall in Covent Garden, the atmosphere was filled with excitement for the Rocky Star SS17 collection.
A modern-day await for a lady wanting love, the show, as a journey, displayed nothing besides exquisite detail and beauty. The delicate, handcrafted details are highlighted in the SS17 collection, from a high level of precision to immaculately thought-out design on design.
The theme of a lady loving herself is perceptible, as the beauty and handcrafted element of each piece promotes the high level of attention to detail and a self-made whole.
From grey tones, to deep greens and pastel shades, each handcrafted design connotes the combination of feelings: fear and joy, which Rocky Star successfully portrayed throughout his entire collection.
Voluminous silhouettes as a reoccurring theme across the SS17 collection stood out as each model took centre stage down the runway. From each cut, chiffon and layer, a twist of femininity and love is apparent in each individual garment.
The effort in each dress is distinguishable, as each garment is packed with detail, yet still individually different in design and final look.
Each models make-up features the smokey eye, contrasting with a neutral face; defining modern-day femininity and coordinating with each handcrafted design. The combination of fashion and beauty pulls together each theme in the collection, from love and adoring ones self, to modernity.
Words by Isabelle Jones
Images by Robert Parfitt