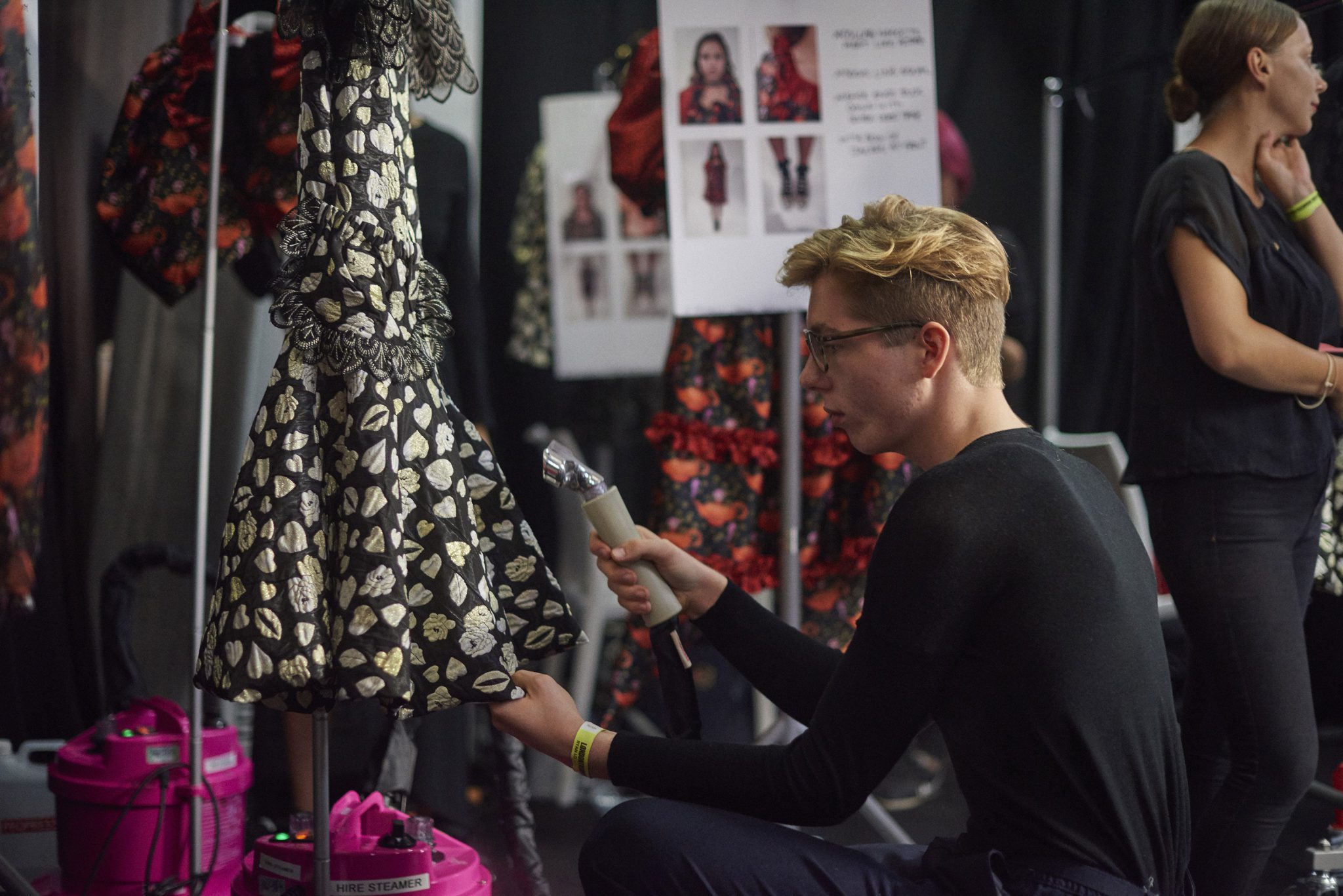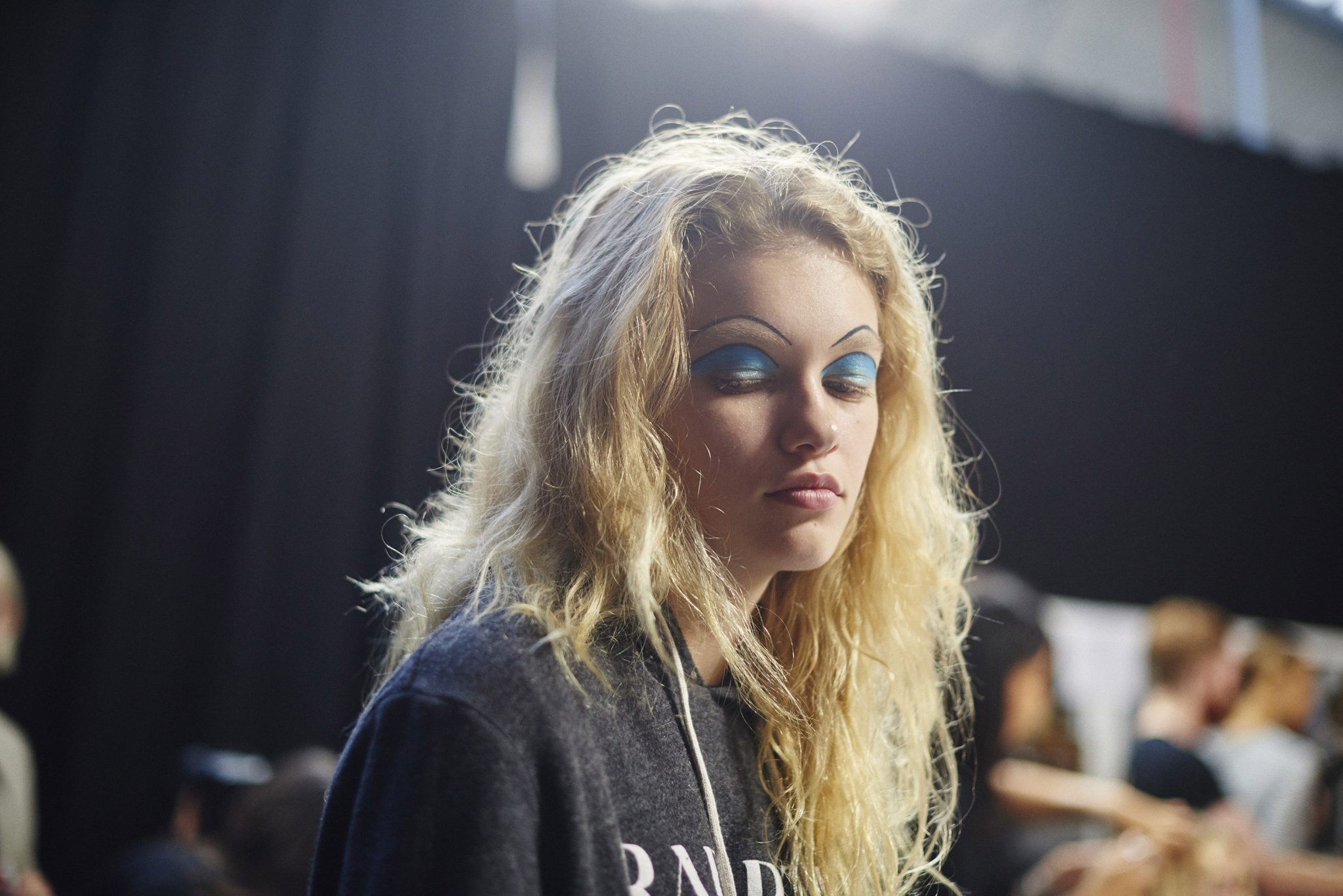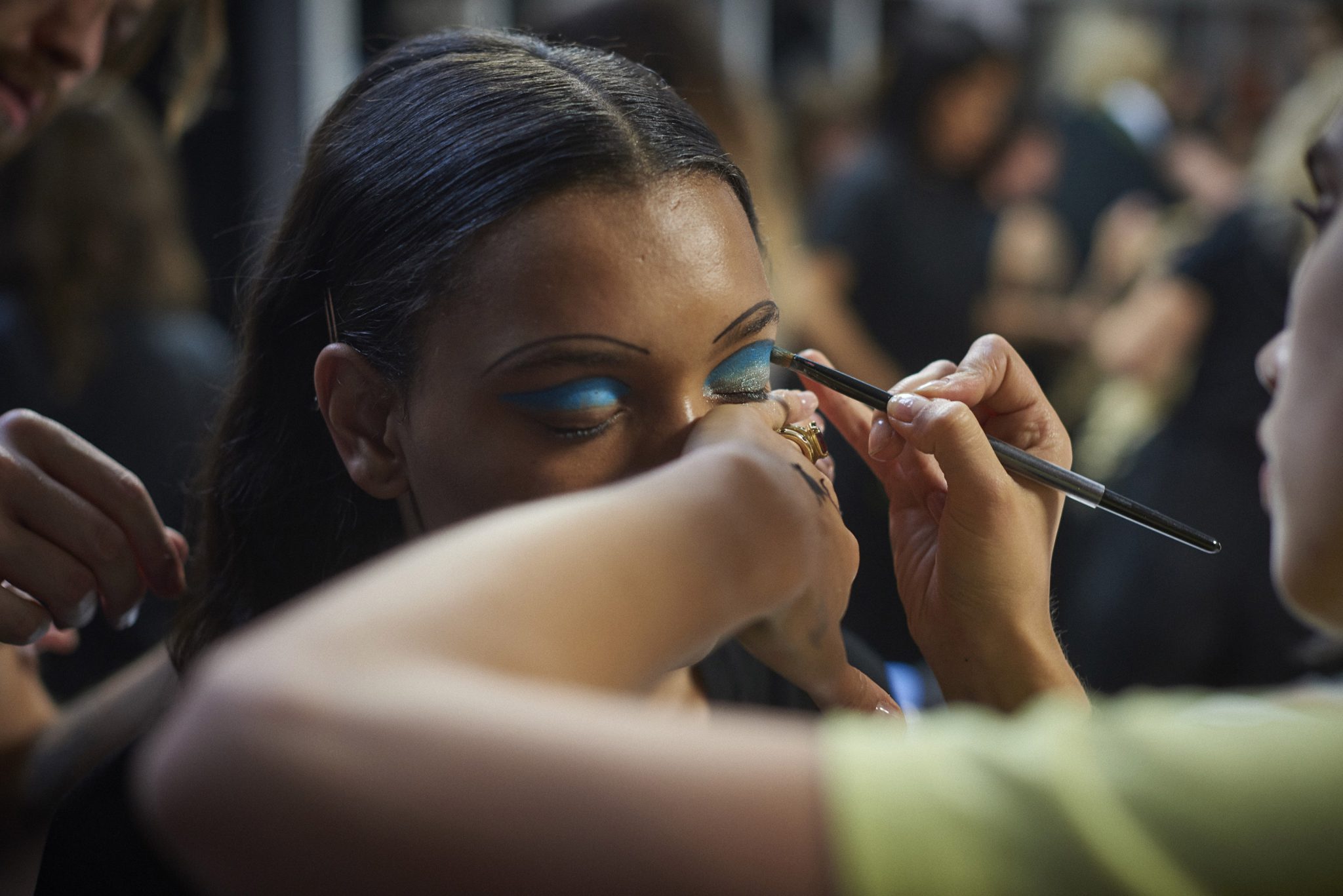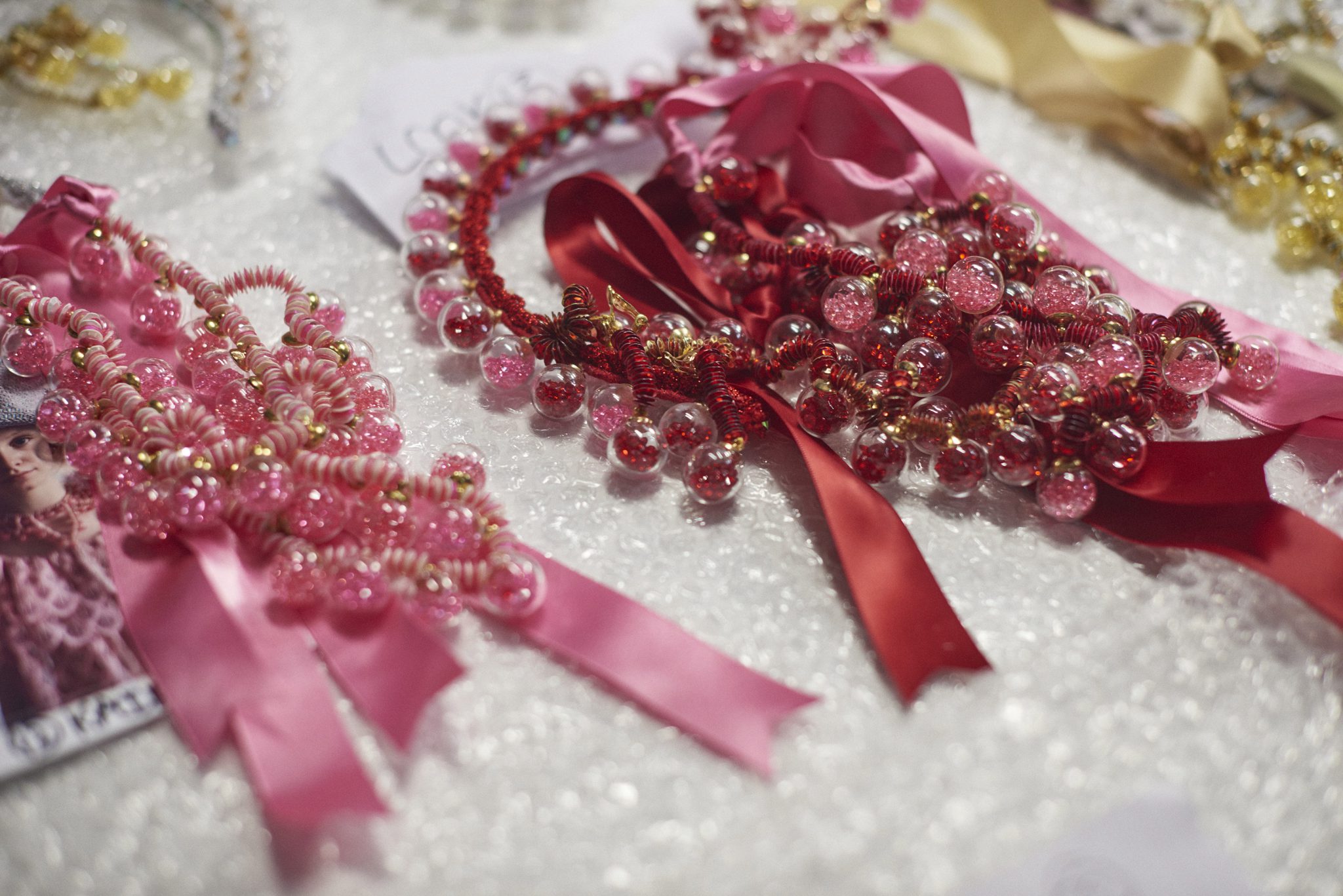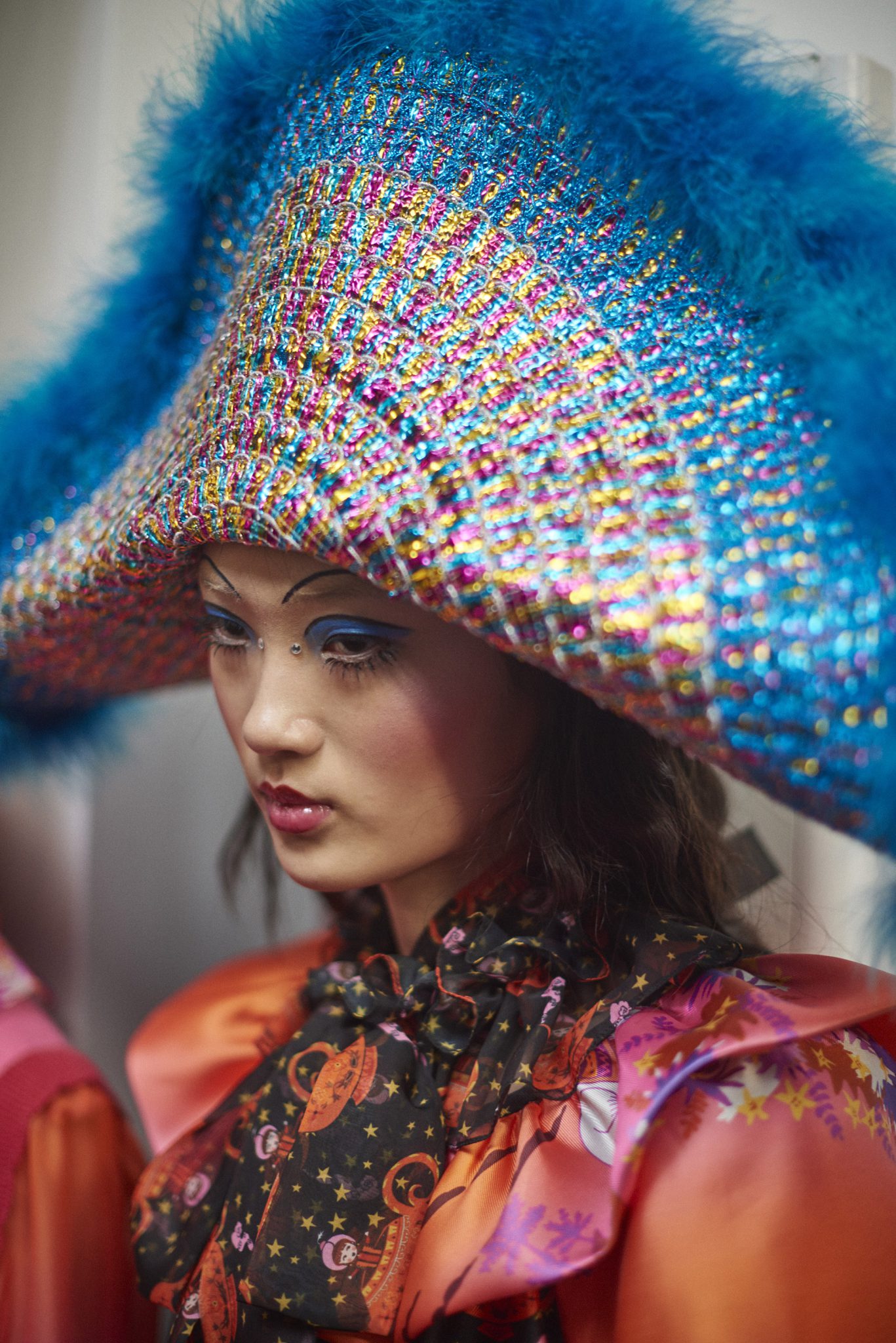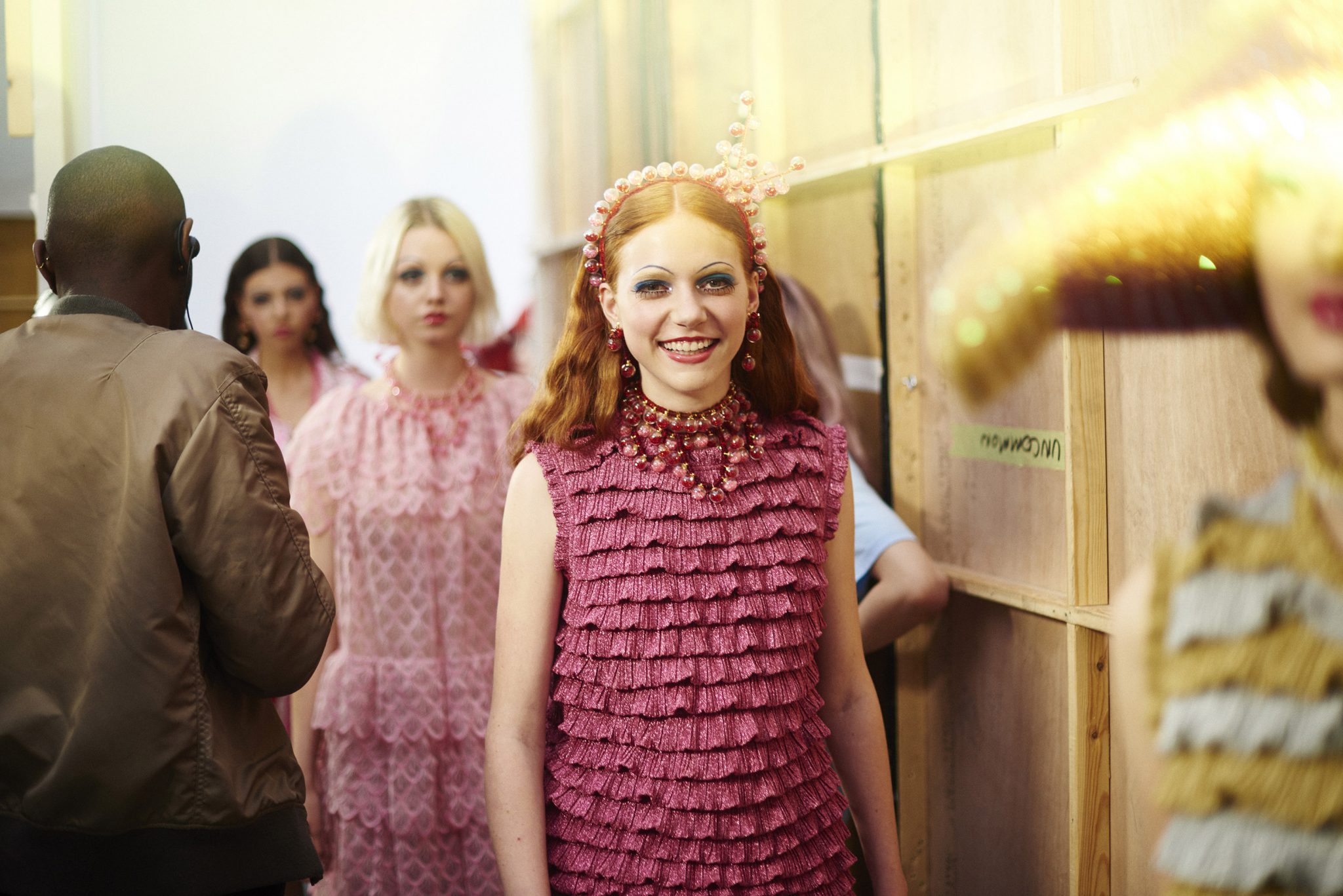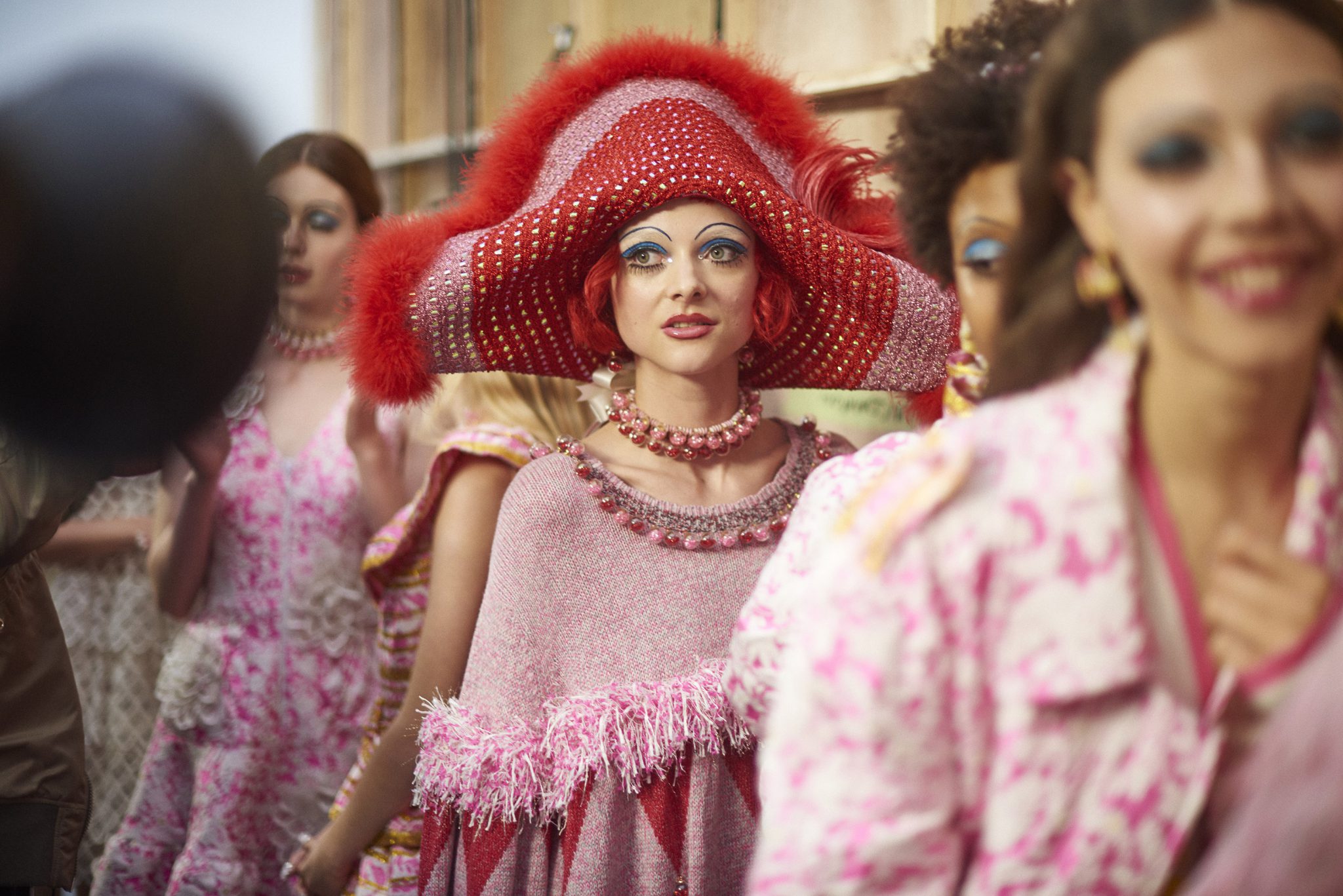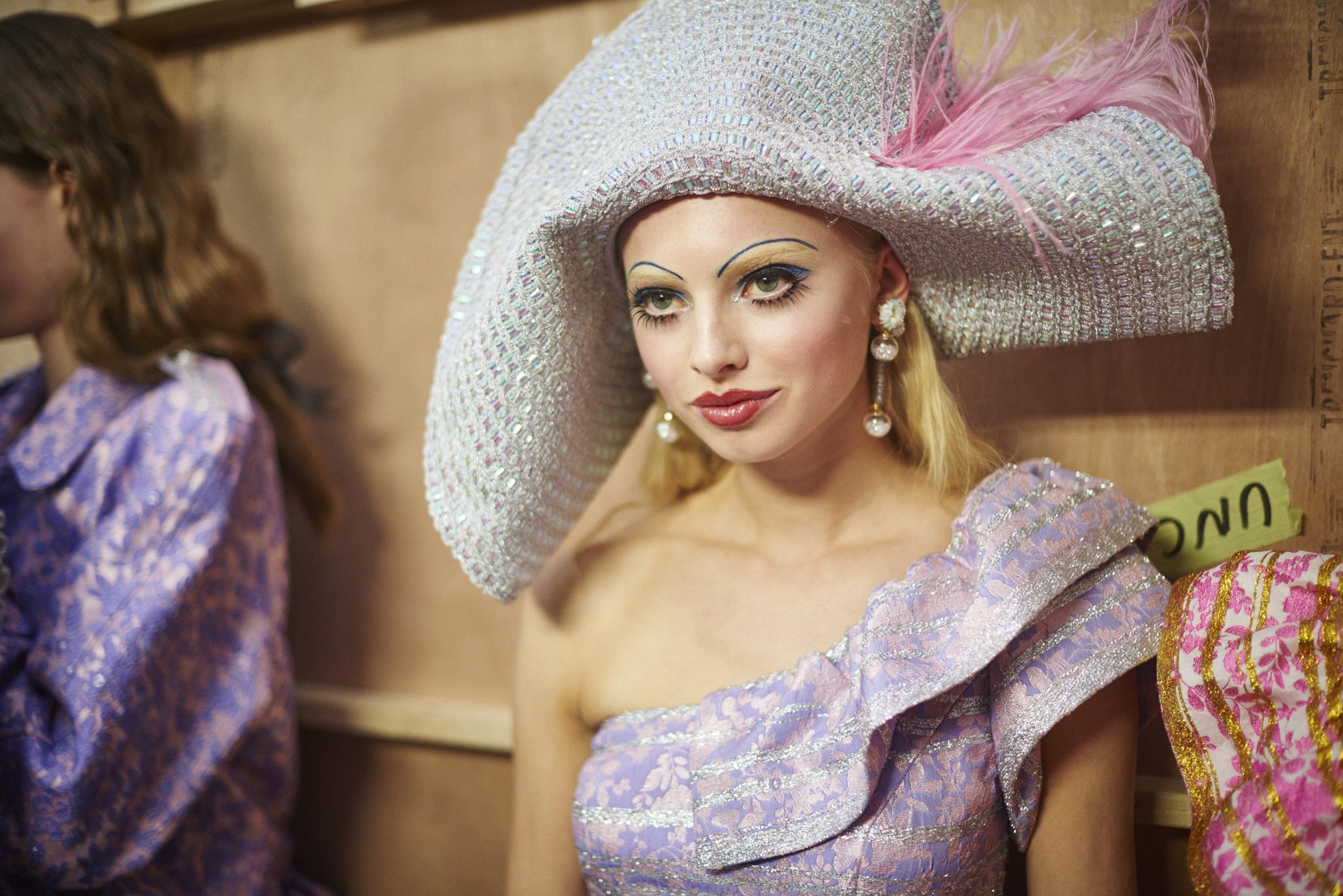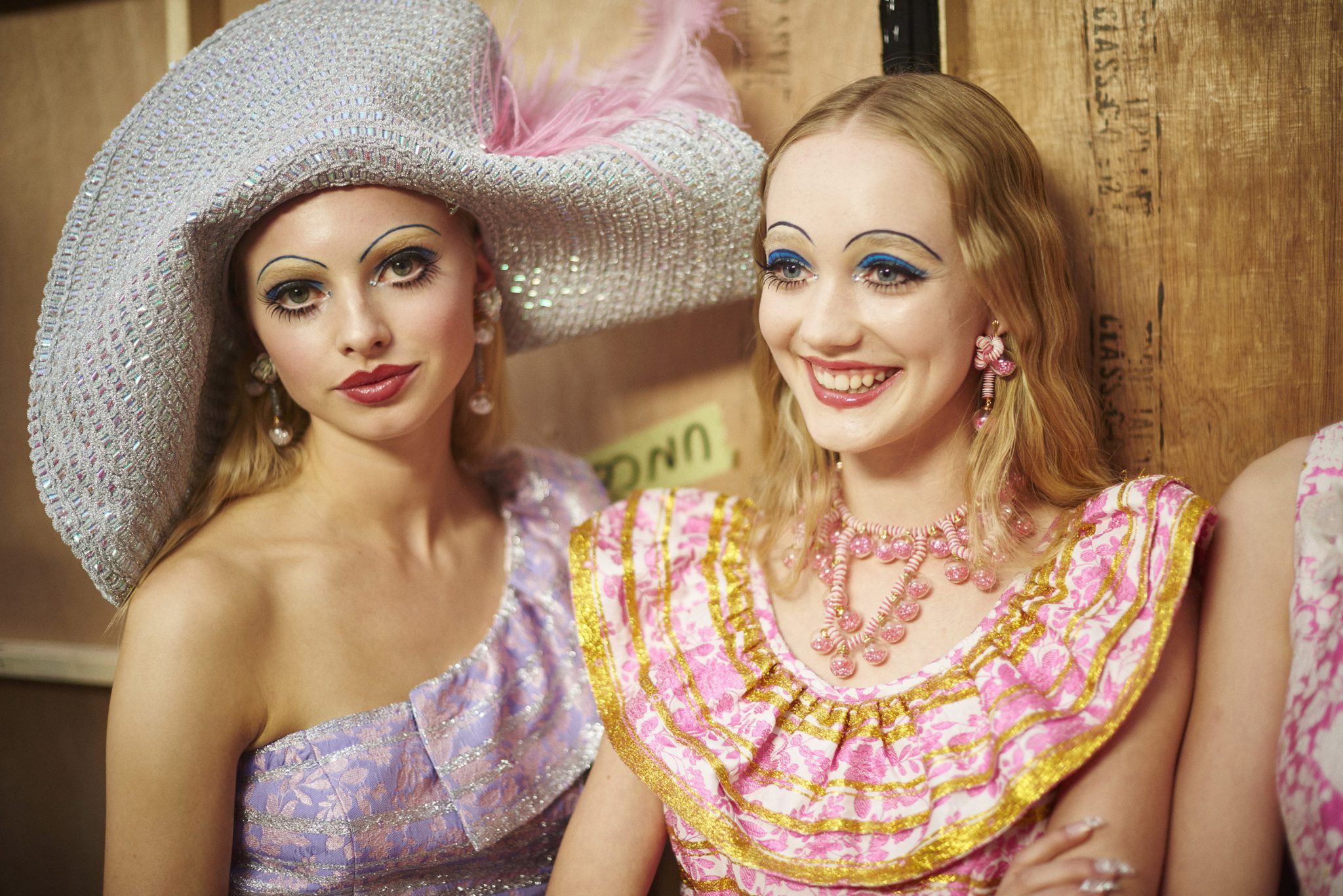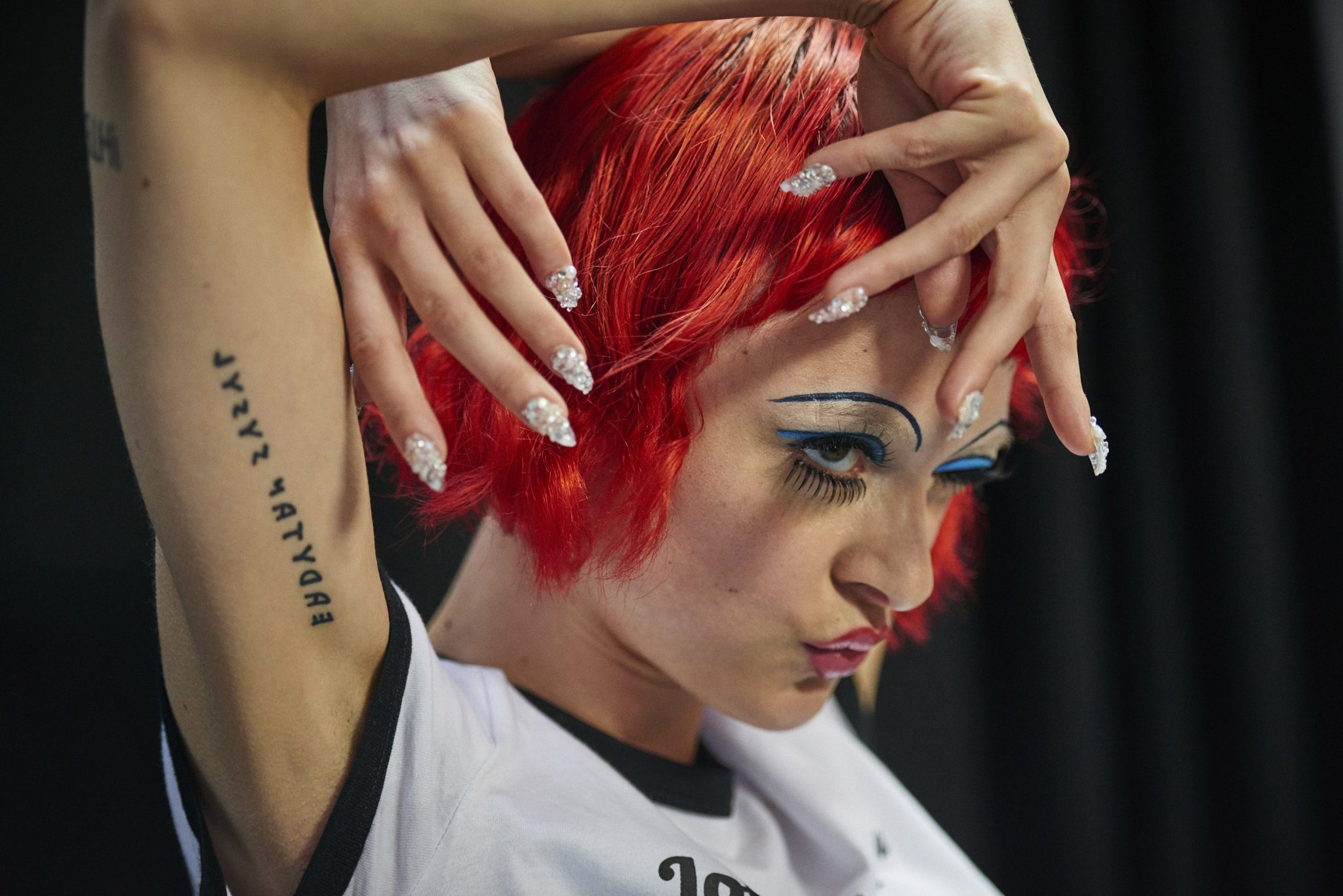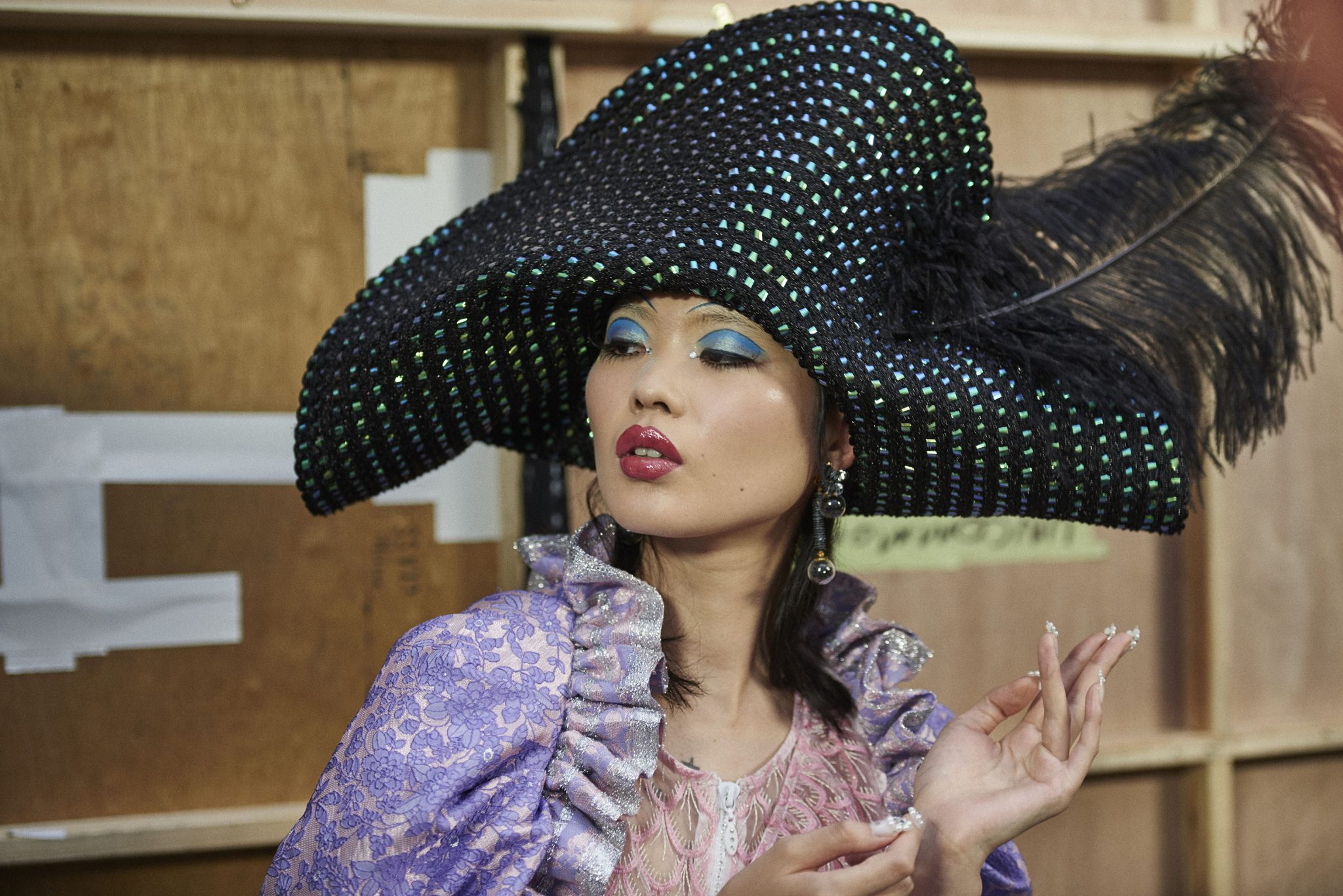 Ryan LO embodies romanticism like no other. For the past two years I've had the pleasure of not missing any of his magical spots at fashion week, and as seasons go on I am constantly impressed.  Each collection captures an essence of LO's vibrant persona and special moments in his life.
For SS17 LO took us on a beautiful Arabian night fused with the anime of his youth. It was his take on a melange of countries – India, Turkey and Egypt to mention a few, in true fantasy and magical Ryan LO style. Where the familiar frilled dresses transformed into clown like trousers and intricate floral jacquard coats had frayed hems. Whilst trademark ruffled and pussy bow necklines decorated an array of tiered floral dresses and tops.The choice of print for LO this season was one as cute as it could ever be – a character that echoed Japanese heroine Chibi Maruko Chan popping out of genie lamps or riding an elephant.
The collection saw a first time collaboration with Stephen Jones, which saw marabou trimmed tricorn hats being created. These still had that spirit of romanticism so signature of LO but with a true Victorian-esque pirate twist.
The Fashion East alumni has come a long way in the past few years and he is a delight to see grow and blossom further and further.
Words by Daniela Suarez
Images by Robert Parfitt